Club Crown Review: One of the great things about golf is that no two swings are the same, and each player, no matter their skill level, has the opportunity to showcase their unique style. Think back to all of the greats. Whether it was Greg Norman's hat or Payne Stewart's knickers, these men were not afraid to show their individuality and neither should you.
Today, golfers have lots of options to stand out from the crowd. Some go big with the likes of Loudmouth Golf, others prefer the gentlemanly look of Vesti Ascendi Golf, but what about the idea of dressing up your driver? Well that is exactly the idea behind Club Crown who gives golfers the chance to customize drivers and fairway woods with a huge selection of patterns and colors.
Club Crown simply put is a decal that is installed on the top of any Driver, fairway wood or Hybrid that comes in an amazing variety of options. The process is rather simple; go online to their website and choose the Club Crown you'd like. Order it up and have it installed at one their certified installers across the United States.
The choices, like I said, are rather outstanding. You're not limited the basic color wheel selection you might be thinking of as you read this. As new licenses are obtained, the ever expanding catalog of designs gets larger and larger.
Animal Prints, Argyles, Camo, Collegiate, Flags, Mossy Oak and Plaids . . . the list goes on and on.
For this review we received three Club Crowns; two that came in the Black Carbon Fiber pattern for a TaylorMade Rocketballz Driver and Rocketballz 3Wood and one in the Black Skull Diamond pattern for a Ping G25 Driver.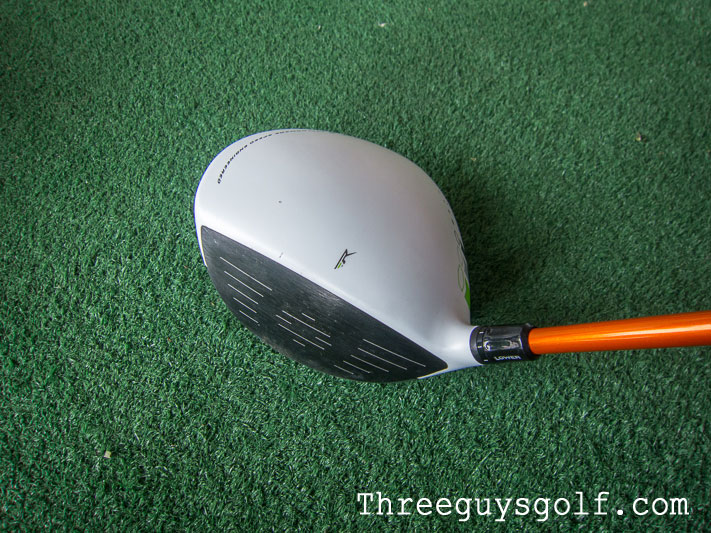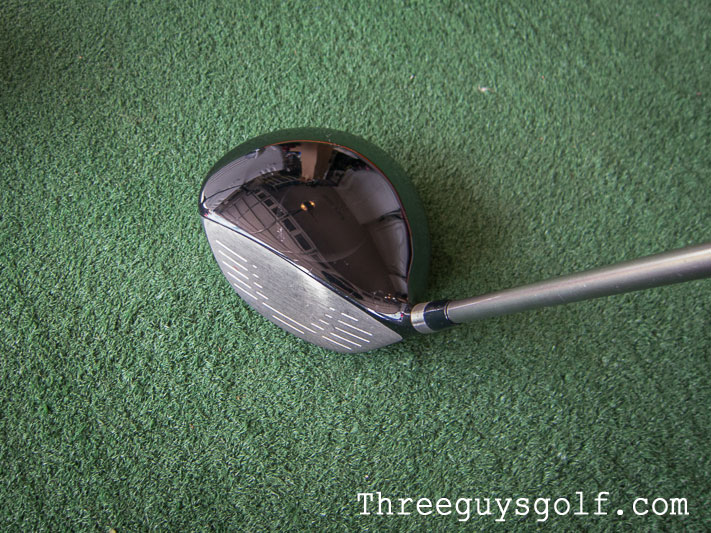 As I watched the tech install the Club Crowns it was easy to see that this wasn't just a peel and stick type of cover. There was a lot that went into getting the Club Crown aligned properly, installed without any bubbles or creases and sealed to prevent any peeling or accidental removal.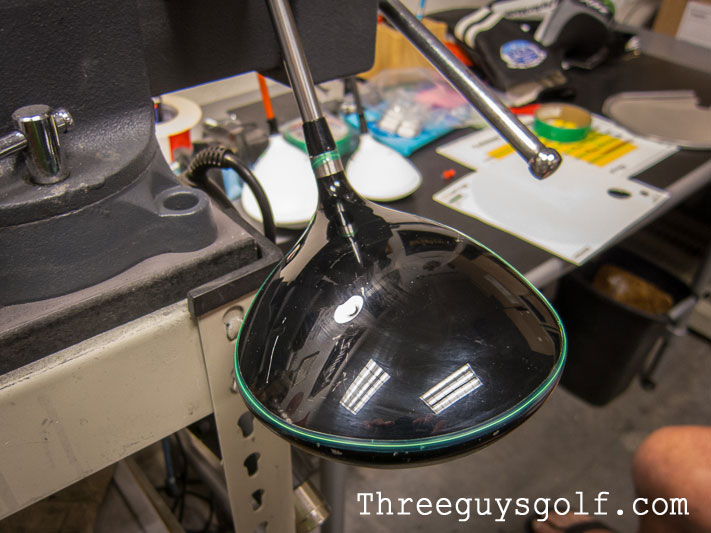 Overall the process takes anywhere from 15-20 minutes per club with a little extra time added for the carbon-fiber style. The uniqueness of the carbon-fiber pattern requires a lot more attention to detail while installing, hence the additional install time.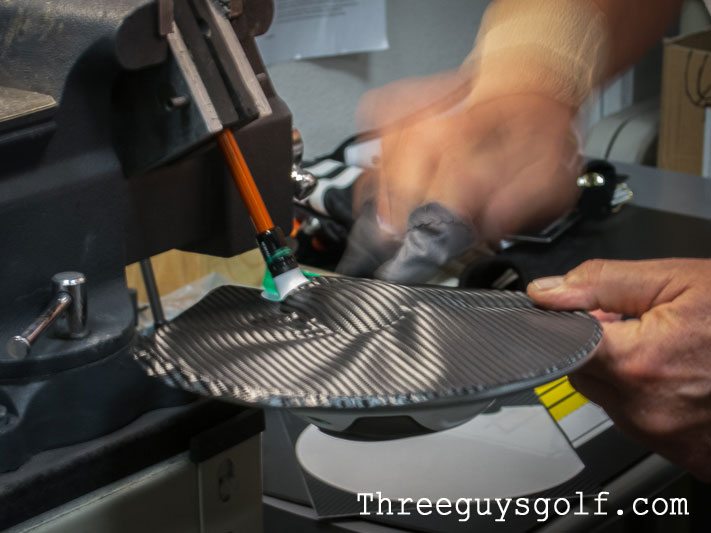 The Black Skull Diamond design came out flawlessly on the Ping G25. Holding the club like you would at address there is now way you can tell there is a Club Crown on the club, the install is that nice. It blends in great with the rest of the club and really adds a custom look. Depending on the aesthetics of your club (the G25 we used wasn't exactly brand new off the shelf), dents, cuts, scratches or missing paint chips will show through. The Club Crown is applied very tight to the head of the driver so do not be surprised if the chips you're trying to cover up still have a bit of a presence.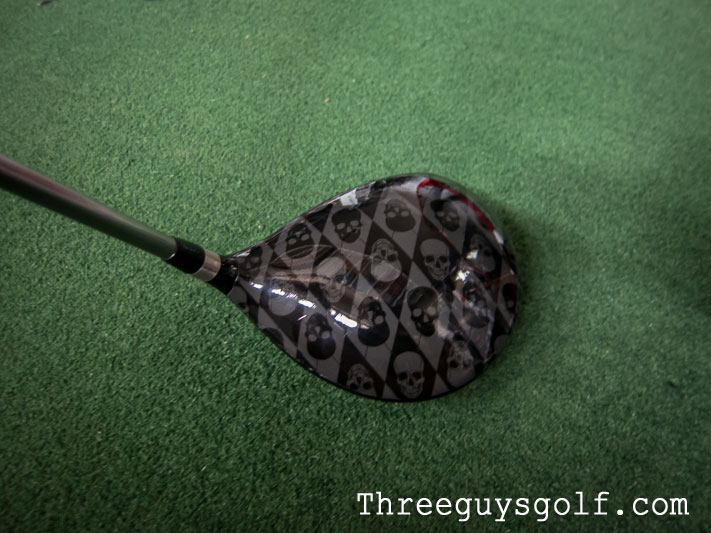 The Black Carbon Fibers patterns are flat out sick, although I'm kicking myself for not choosing the white ones. I made a big error and mistook the white Club Crown on the site for silver. Had I paid a little bit more attention and chose the White Carbon Fiber Design, it would have been an amazing look! Even with my error the black Club Crowns on the white heads of the TaylorMade clubs still came out looking fantastic, which says a lot about the product.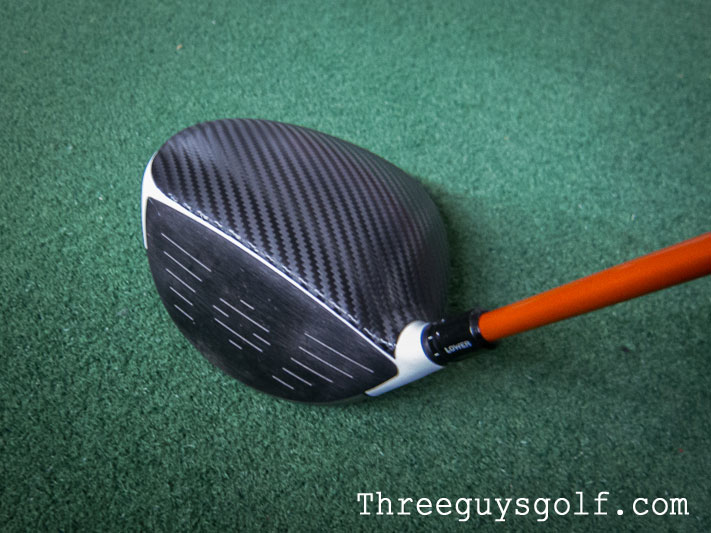 Because Club Crown needs to be installed by a certified installer, a process I highly recommend, you can choose one based on your location and Club Crown will ship it directly to them. Once your order arrives they will contact you and let you know it's ok to come in and get it installed. There is no charge for this service which is another reason I recommend it.
With Club Crown you can add a little bit of flare to your game without breaking the bank on a complete wardrobe makeover.
Club Crowns sell for $39.99 plus shipping and are available for right or left handed clubs. You can see all the options here on their site.