Criquet Shirts: Every so often I bump into a company and instantly fall in love. Unfortunately this is a rare occurrence since stated company must possess a great product, superb marketing, and have a certain je ne sais quoi (yea, I had to google the spelling). Truth be told, I stumbled upon the Criquet Golf website late one evening while doing some "internet research".
As you know, most golf websites are fairly boring: shirt, shorts, accessories, blah, blah, blah. On the other hand, the Criquet website has a unique blend of  humor, style and hippie culture. Normally, I don't post pictures from a company website, but this one I think is just brilliant and gives you a real sense of their brand.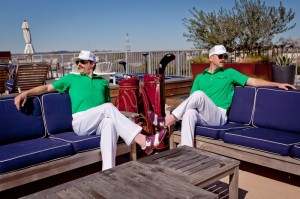 I am at a loss for words
Coincidentally, one of the founders of Criquet Golf spent some time in my town, Chapel Hill, during his studies at the University of NC, which is perhaps why I can relate to their "crunchy" attitude. Founded by Billy Nachman and Hobson Brown, Criquet is now located in an equally hippie town, Austin TX, where they are making wonderfully styled and tailored cotton golf shirts.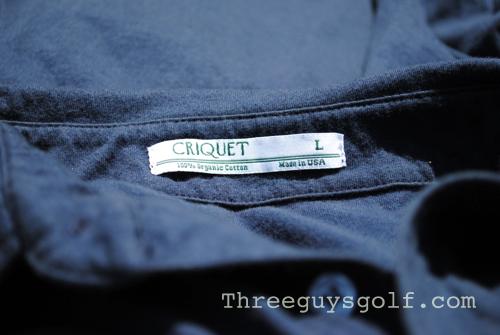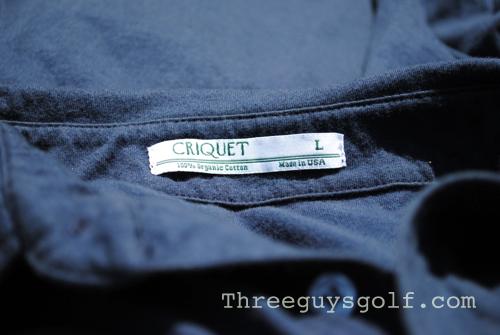 Four buttons and a pocket, that's it, that's the list. Design is funny in that it comes down to how similar features are put together to create a vibe. The Criquet shirts are available in two basic varieties, solid or striped with some having a flap on the breast pocket. Simple, sure, but both the 4 button placket (which is a bit longer than most shirts) and the pocket with small logo, demonstrate how great design does not need to be overly complicated.
It's hard to put my finger on why exactly the Criquet shirt is so appealing to me but my hunch is that I am subconsciously reminded of the cotton shirts from my 70's childhood. Not that Criquet shirts look like the 70's but they are just hipster enough to bring back that feeling.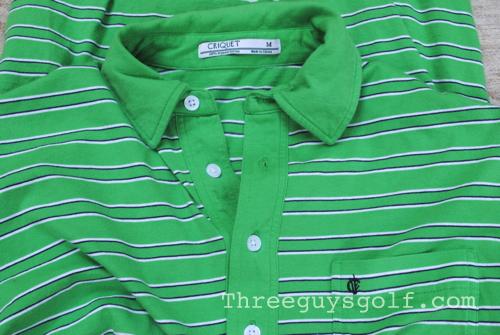 Speaking of feel, the shirts are plush and soft, but  in the spirit of thorough product testing I wore the Criquet shirt for 18 holes of golf in 103 degree weather (I kid you not). Yes, there were visible sweat marks on the shirt but in no way was the shirt heavy or uncomfortable. In fact, it was totally dry by the time I got home (a little air-conditioning helps). So come fall, this is gonna be one of my absolute favorite golf shirts. In the meantime, I wear the Criquet shirt all of the time as it is just plain great looking for the office (if I went into one), the club (if I belonged to one) or the bar (now we are talking).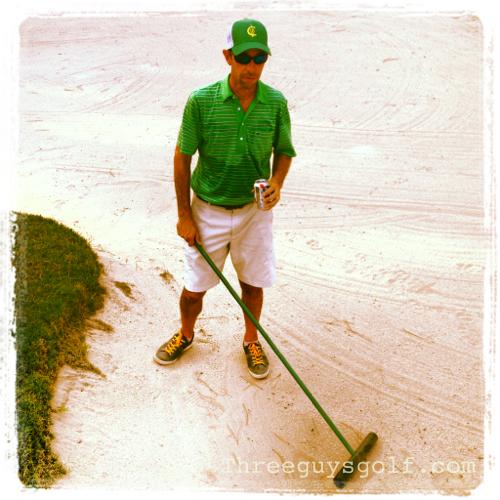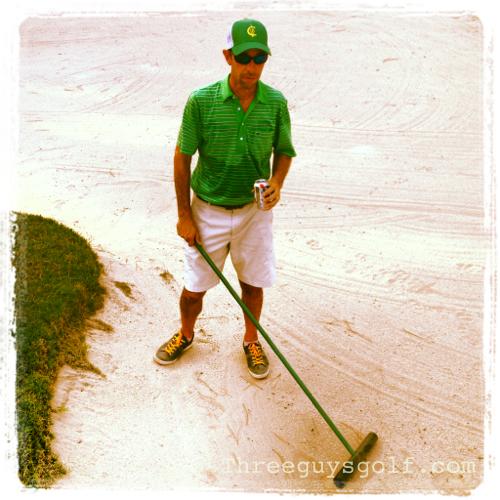 So lets talk cotton for a moment. As a reviewer of golf attire I am starting to see more high end golf shirts made with cotton. As I have noted in a few other posts, clearly cotton is not a wicking or dry fitting as the new high tech material, but what none of those other newfangled shirts can give you is that cotton feel. Sure that is a stupid obvious statement, but you know what I mean. Cotton just feels better and it is so much more versatile. Personally, I never wear a golf shirt unless I am playing golf because to me it is like wearing a basketball jersey to lunch. But with a cotton shirt like Criquet, no one will be the wiser that you are coming from or going to the links. Finally, it is worth noting that Criquet shirts are made with organic cotton. Nope, not a clue what that means but I figure if my wife buys free range chicken, I am all for organic cotton!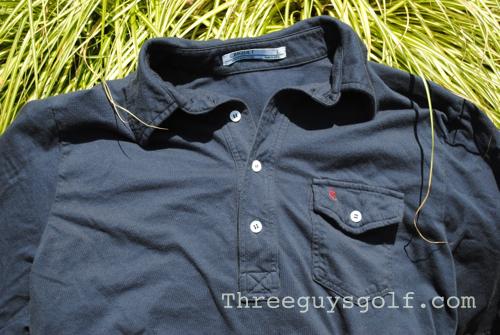 While I am on a little bit of a soapbox, the other compelling reason for me to endorse Criquet is because they are a small business. Now I'm as guilty as the next guy for getting a deal at a big box store, but when I get the chance to support a small company who makes a great product at a fair price, I am all in. While the Criquet shirts are not cheap, they are absolutely priced comparably with the competition, giving me just one more reason to throw my support behind these guys.
A note on sizing. Criquet shirts run very fair and I was perfectly fit with my standard medium. So when you are looking for a versatile golf shirt, look no further than Criquet.
You can see all of the styles on their website.