Energy Athletic Golf Shirt: Skeptic, yup I am a huge skeptic. So when I was charged with reviewing the new Energy Athletic Ionized shirt, I immediately put away my Ouija board to give it a go. The way I figure, if Bruce Banner can experiment with Gamma Rays, who am I to shy away from wearing a shirt laced with negative ions. Really, what could go wrong?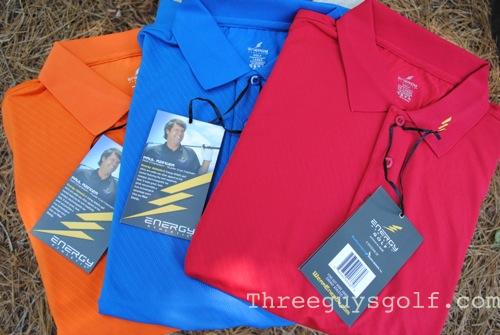 Seeing that I did not have a tee time scheduled this week, I decided I would give the shirt a go in a more casual environment to see what kind of reaction it would elicit. On that particular evening I was entertaining some friends and partaking in a friendly game of scrabble, the board version mind you. Yes, we also carry Persimmon woods. Ok, the part about the Persimmons is not true but we were playing scrabble. The truth is we all swing baby grand pianos but who is counting?
What is also true is that the orange Energy Ion shirt really brings out my olive skin tone (did I just say that out loud?). Anyhow, my partners in scrabble crime all were highly complimentary, throwing out remarks normally reserved for rock stars and AA baseball players.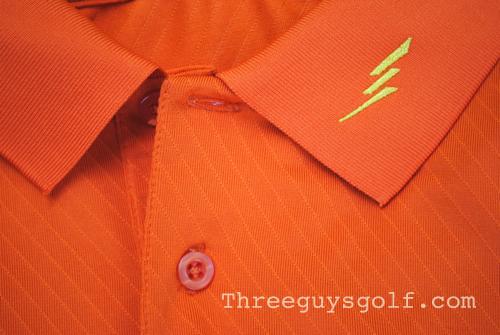 The shirt is extremely comfortable, super light, and while solid in color it has slight textured ribbing that gives it depth. But what my colleagues did not know is that this shirt also is cased with Ion technology. On my late grandmother's couch I swear I could feel the "power" of the shirt. I truly did. There is something very tangible . . . again, tangible . . . in this technology. Mind you I am only a History major so when it comes to the science of the shirt I will defer to Dr. Al Ouimet who developed the IonX technology.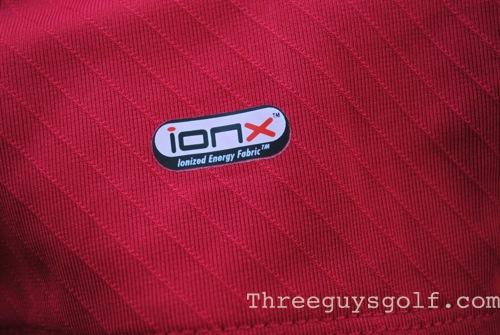 From the Energy Athletic website I have learned that while the shirt is 95% polyester and 5% spandex, it is also embedded with negative ions in the structure by way of a their X Ionized treatment. This is what is supposed to give you increased power. Like Matt who discussed the powers of Trion-Z, I am not exactly sure how the whole magic works, but I figure if Paul Azinger gives it the thumbs up, their is no harm in adding a little giddy-up to my game.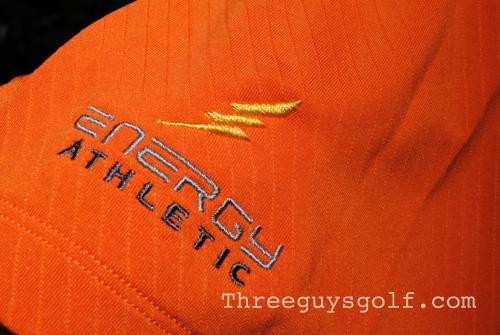 On to the course. I wore the shirt on Tuesday, July 10 in New Hampshire, 90 degree heat (that's Fahrenheit for those working on their visas) and boy was I comfortable and ready to roll. As my less enlightened friends used to say, "do you think you can crush balls now?".  Yes, but it is just one ball and I can play with it all day in this shirt – and let's play from the tips.
Oh, and one final note on sizing, they are an American cut meaning they run fair a touch big. Matt and I typically wear a large but we could have probably taken a medium and been happy.
You can learn more about Energy Athletic shirts on their website.