Let's go ahead and call out the elephant in the room. Gang Green pants and shorts at first glance do indeed look like Loudmouth. The question is: if you like the idea of "crazy pattern pants", why would you ever consider any company other than Loudmouth Golf?
Before addressing that issue, let's be clear: Loudmouth Golf is crushing it. While I have no inside information, I have worked with Loudmouth enough to realize their business model is genius and they have cracked a market that is far bigger than anyone expected.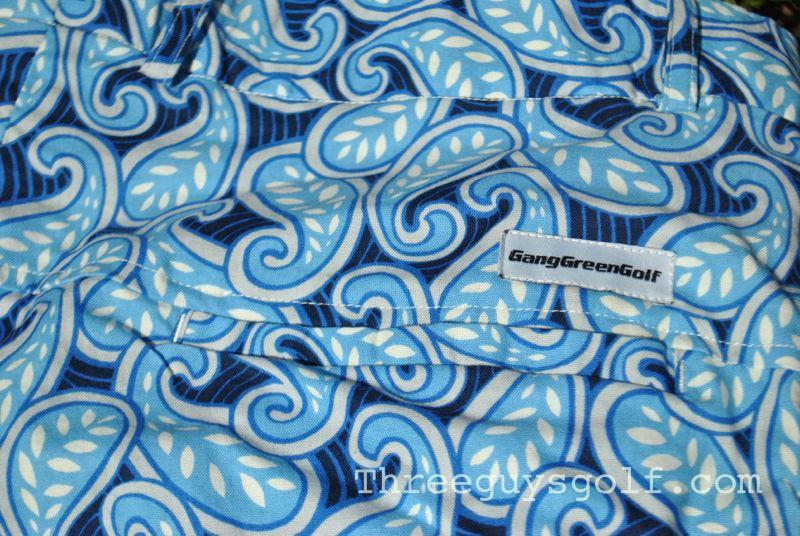 Clearly, I am not the only one to realize this fact and the obvious move to would be to try and break into the market. The trick of course is to cater to the same people but somehow offer an alternative (a presumably better option). This is exactly what Gang Green Golf is attempting to do.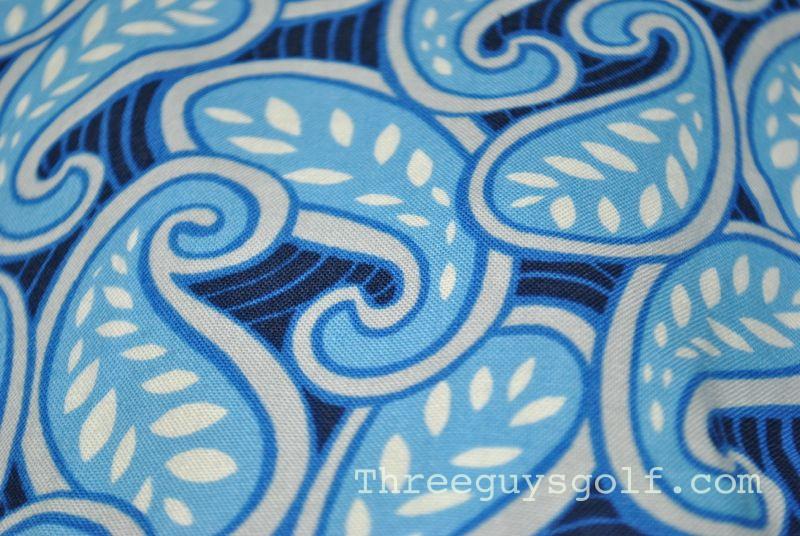 When I was approached by Gang Green Golf about a review I was at first a bit hesitant because I personally believe Loudmouth does such a great job with their brand and I was frankly not sure much could be said about an apparent knock-off.
However, after speaking with company founder, Don Lang, I learned that he too is a Loudmouth fan and was in fact inspired to start Gang Green Golf because he felt there was an opportunity to improve on the material and cut (and to some extent their pattern selection). While you could argue that the Gang Green patterns are not significantly contrasting from Loudmouth, the cut and material are indeed quite different.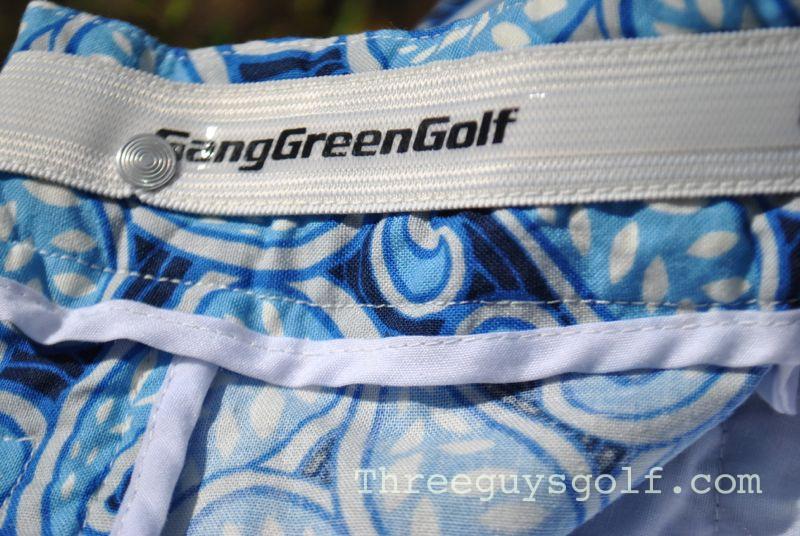 The three major element of any pants are pattern, material, and cut, with each one being critical to customer satisfaction. In the case of Gang Green Golf  pants, you get a much thinner and athletic cut which for some people is an improvement. Gang Green pants simply fit much tighter which ultimately changes how they look. Additionally, Gang Green pants utilize a lighter weight cotton than Loudmouth. The result is that they can be comfortably worn in warmer temperatures than pants that are made from thicker cloth.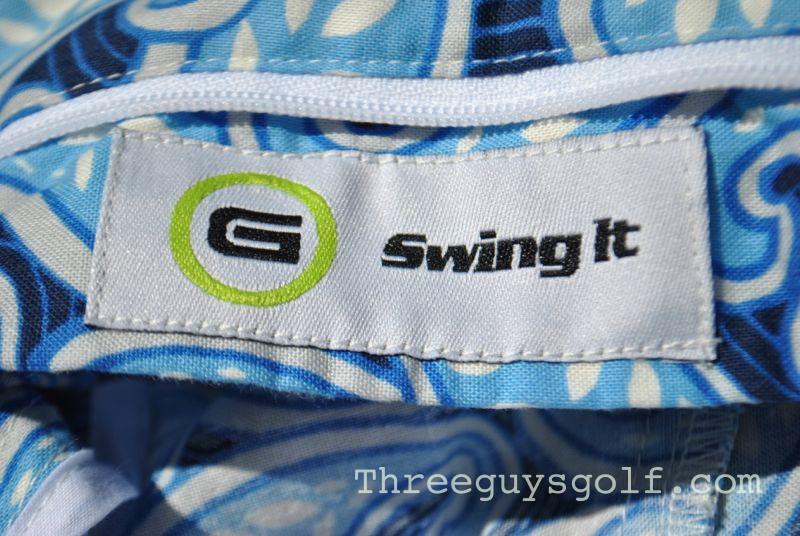 Beyond the cut, Gang Green pants have a few other design details which I really like. Specifically, they have a vent cut on the cuff and feature a silicone waistband that helps to keep your shirt tucked in. The back pockets are also sewn closed to give a cleaner look although you can choose unsnip the thread to have pockets.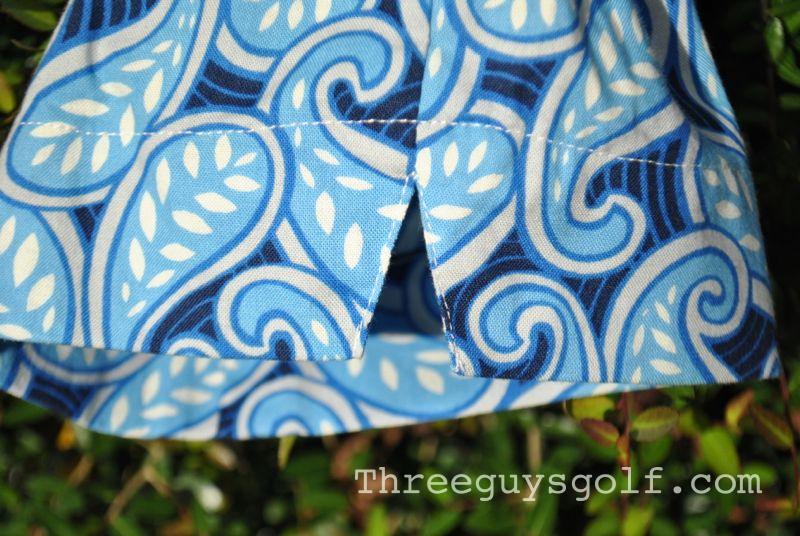 As mentioned, Gang Green runs tight, but not neccassily small. I ordered 34 x 32 which is my standard trouser size and they fit perfectly (although tightish). NOTE on care: I would suggest you do not tumble dry Gang Green pants or shorts in order to avoid any shrinking.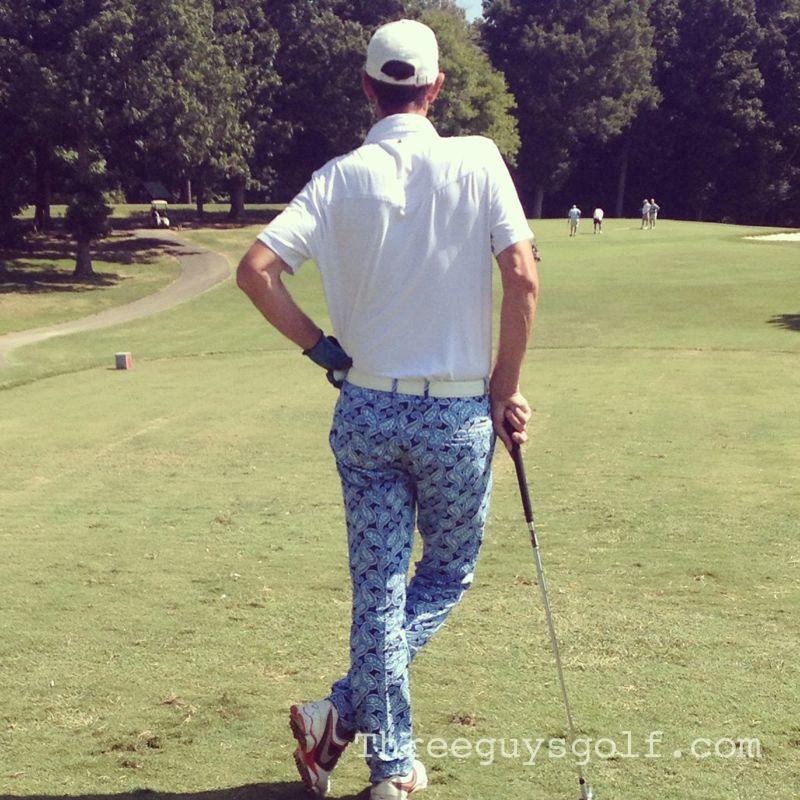 In the end it is going to be hard for any company to make significant inroads into the Loudmouth market, but economic forces dictate that because of large demand, companies will give it a shot. I applaud Gang Green for their effort as they have wisely tried to differentiate themselves with cut and design more so than pattern.
Gang Green Pants run about $109. They currently offer about 20 patterns including floral, paisley, geometric and Stripes. Pants and shorts can be purchased directly on the Gang Green Golf website.