Earlier this year while walking the hallowed halls of the PGA Merchandise Show I came across so many eye catching and outstanding businesses it was hard to keep track of everything. Amongst all the chaos and complete disbelief of how grand a scale the show truly is there were a few standout apparel companies that I was able to retain.
One company that stayed fresh in my mind the longest might surprise you and not because of what they make but for who they make it for.
In 1996 Joe Silva, founded Garb Inc. on the belief that kids wanted a brand to call their own. A brand dedicated to the youth of the game that offers great styling and unrivaled quality. Garb has not only become a beloved brand, company and culture, but it created the junior golf apparel category and has been leading the pack ever since. What started in the basement of a home in Evergreen, Colorado has grown to become the USGA and PGA of America's first choice in kid's golf apparel.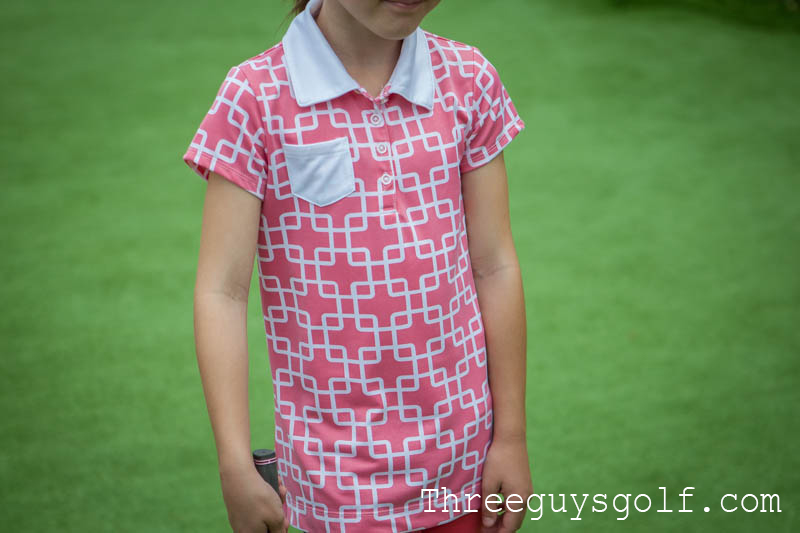 While at the PGA Show I met with Tyler Silva, the Marketing Manager at Garb and was impressed with his passion for the clothing line. His excitement for the Junior Golf apparel business is remarkable and with each different piece he showed me I was more impressed. Not just with the clothes though, which are remarkable by the way, but also Tyler's product knowledge in a segment of the golf apparel that's not an easy sell.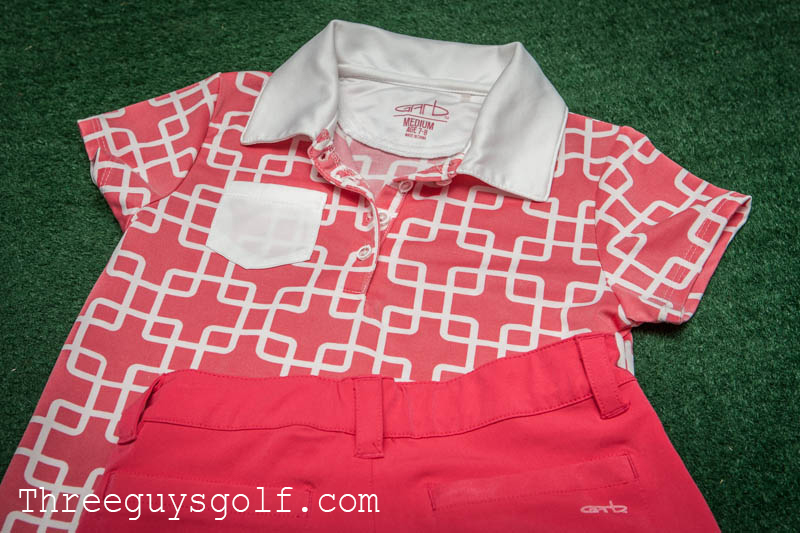 Kid's sizes change so fast because of their growing bodies. It seems like every month my daughters are in need of some new clothes be it shoes, shirt and or pants so I can see how a parent may be reluctant to spend some of their hard earned cash on clothes that may only be used for a brief time. To combat that possibility Garb created an amazing line of clothes that not only look fantastic on the course but can also be worn in everyday situations as well.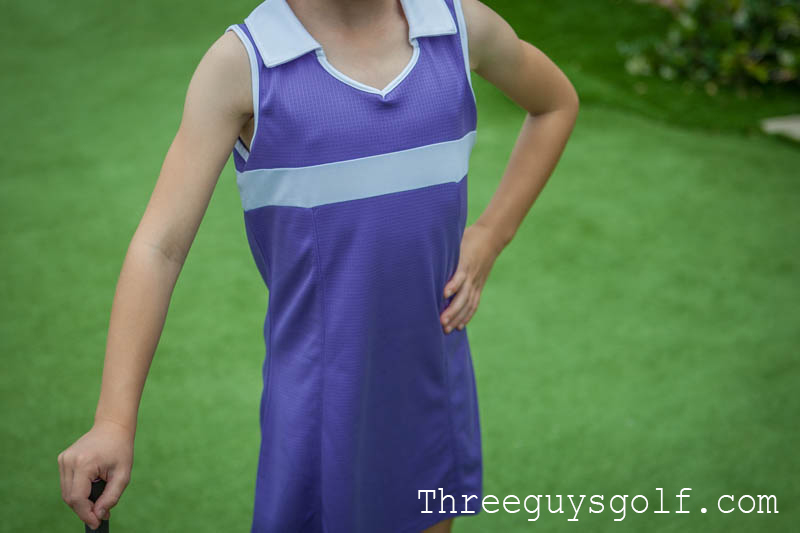 Garb agreed to send us some of their new pieces from their 2014 spring and summer line and having a Junior Golfer at home made this a review easier than ever to accept. I've been looking all over for some clothes my daughters can wear that are acceptable on the course. I just haven't had any luck. Next time you're in one of the big box golf retailers take a look at the Junior Golf section for apparel and you'll understand where I'm coming from. Aside from a few pieces here and there it's virtually nonexistent.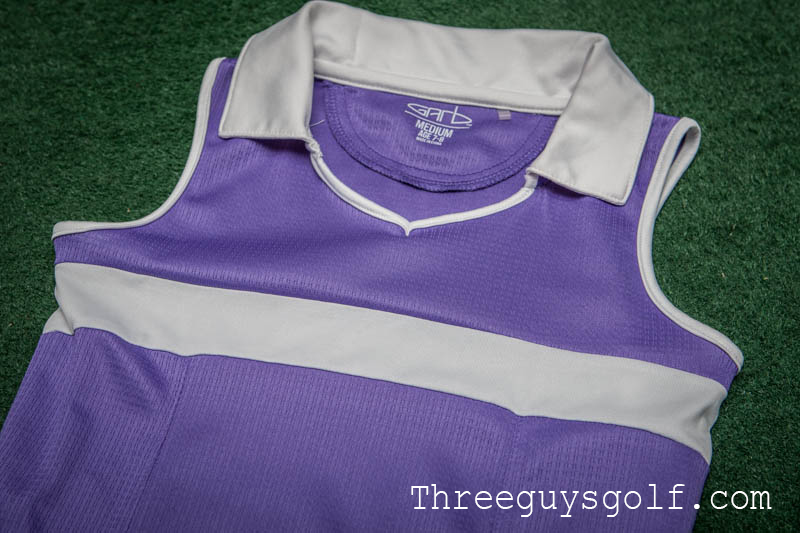 There are a lot of things to like about Garb but the one that stood out for this Dad is how they chose to list their sizes. With how rapidly kids change during their "growing" phases it can wreak havoc for parents, mainly clueless Dad's like me, when it comes to guessing correct sizes for kids. Instead of the standard 3T, or 8 or 10 you find on 99% of kid's clothes, Garb instead went with a more layman's way of classification and used ages to define their sizing.
They're broken down like this:
Ages 5-6 (small)
Ages 7-8 (medium)
Ages 9-10 (large)
Ages 11-12 (x-large)
Girls and Boys are both grouped the same so there isn't a different configuration from gender to gender.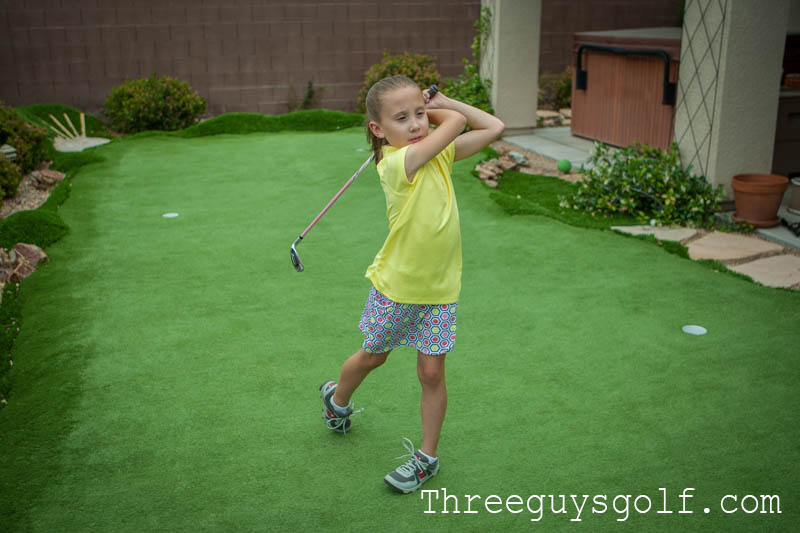 This makes it incredibly easy to choose sizes for your little golfer and takes the frustration out of ordering the wrong fit for your kids. An added touch that I like as well is how Garb uses kids' names for all their product descriptions, girl names for their products of course and same goes for the boys.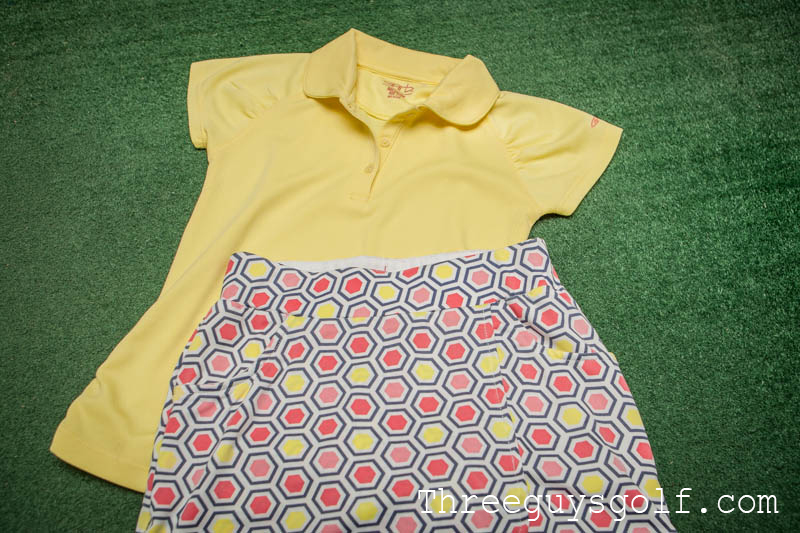 Like I mentioned before I have a young daughter that is quickly falling in love with the game of golf. When the shipment from Garb showed up she let me know when I got home that another package had arrived for me . . . "more golf stuff isn't it?". Even at the young age of 8 she's showing signs of jealously when it comes to the gear I get in for reviews. It's rather funny.
Her agitation quickly reversed though when I asked her to help me open up the package and see what was inside. Much like Christmas morning her face lit up with enthusiasm as she flipped through the bags of clothes. "These are for me?" she said in a surprising tone. It was a priceless moment.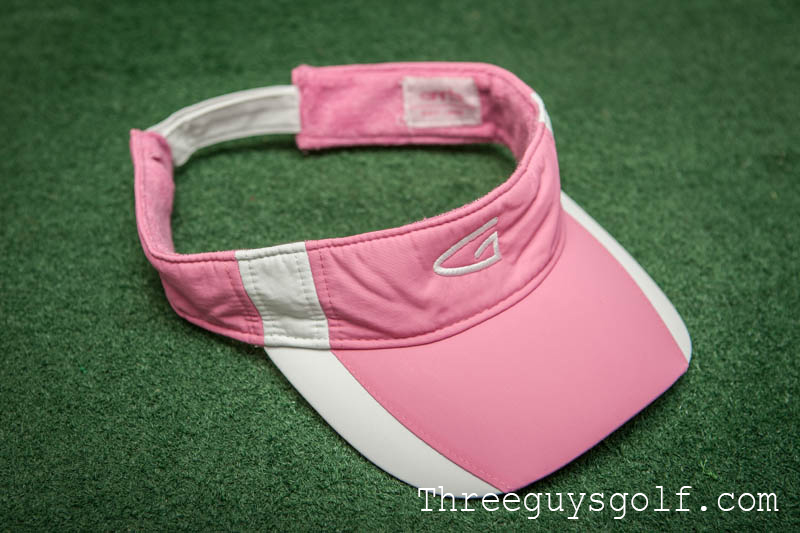 I find it awesome, as a Father, to see her face with so much joy on it. Now, anytime we go practice or just putt around in the backyard she's quick to run to her room and throw on some of "her" golf clothes so she can look the part. We get to spend some quality time together when we're practicing and playing. Now that she has some clothes that make her feel more involved in the experience I totally understand why Mr. Silva chose to start Garb. The subtlety of a golf polo or a golf dress has enhanced my daughter's enjoyment in the game in a way I never thought possible.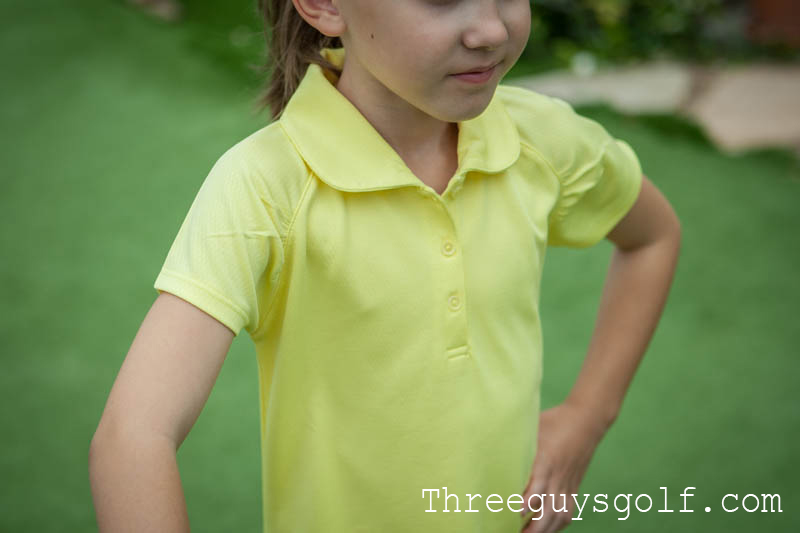 The fact that there's a golf clothing line for kids is great but to sweeten the pot even more the Garb clothes are fantastically made. The materials used are very high quality and they even include the small things like adjustable waist lines to make sure they fit properly. The fabrics used are top notch and are put together very well. In the several outings I've had with my daughter, not one time has she ever complained about the clothes being itchy, scratchy or simply uncomfortable. She loves wearing all the pieces. Comparing that to her soccer clothes, which she can't get out of fast enough, is a testament to how well the clothes are made.
Aside from being well made, the fit of Garb pieces is equally impressive. My daughter is a bit on the dainty side and all the pieces look great on her. In my opinion Garb fully understands the children's segment and has used their knowledge to create a well made, well designed and ultra performing clothing line that anyone would love to have their kids wearing.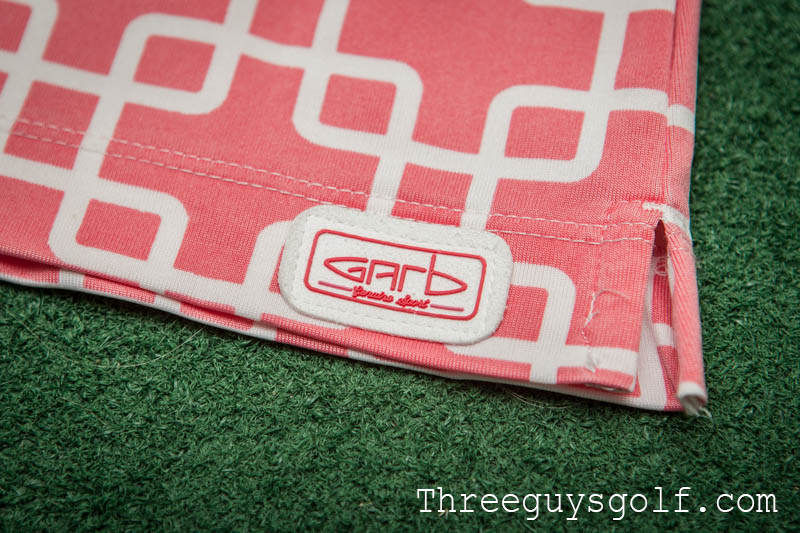 Garb isn't just about making top of the line junior golf apparel.
What sets them apart from other junior golf retailers is how they have gone above and beyond with their involvement in Junior Golf. They are now working with the Southern California and Northern Texas Sections of the PGA to sponsor different junior golf events and junior golf tours and they also sponsor their own tour which they call the "G-Tour"
For the G-Tour Garb travels around the country in a tricked out 2013 Jeep Wrangler stopping at all the country clubs that support Garb in a show of support for their junior golf program. The tour features all kinds of fun games for the kids to play and awesome prizes for them to win.
Garb is also the primary children's apparel supplier to the U.S. Open golf tournament, PGA Championship and Ryder Cup since 2001, as well as the jersey supplier for new PGA Junior League Golf.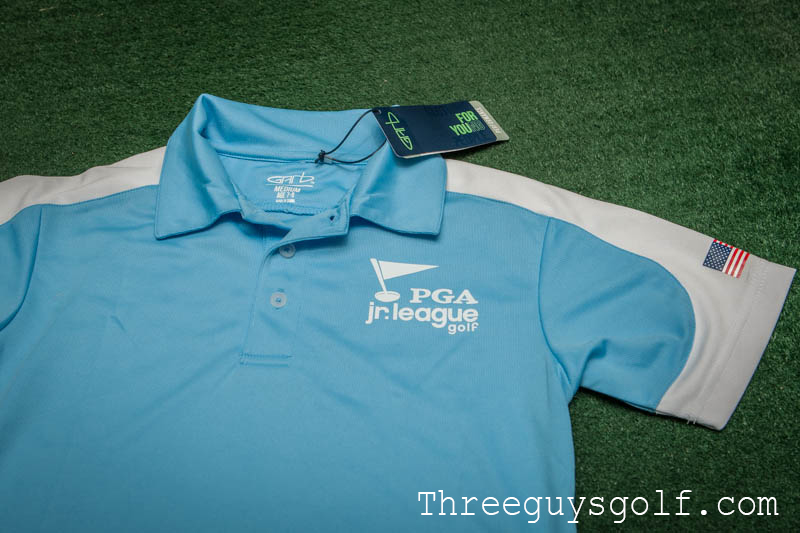 Now located in Denver, Colorado, Garb is committed to bringing junior golfers the best golf clothing out there. Garb listens to the kids and together has created a line of clothing that is not only high quality and technically advanced, it hits the fashion look the kids are demanding. The game is evolving. The youth are the future of the game.
You can visit the Garb Website to purchase the products showcased in the review or view their large selection and find the perfect combination for your junior golfer.