So you are not a fan of big belt buckles? Fortunately, that does not mean you are stuck choosing between a 1982 braided belt or some other non-descript strap. Welcome to the world of exotic belts, where you can pick from the likes of crocodiles, alligators, osctriches, lizards and more.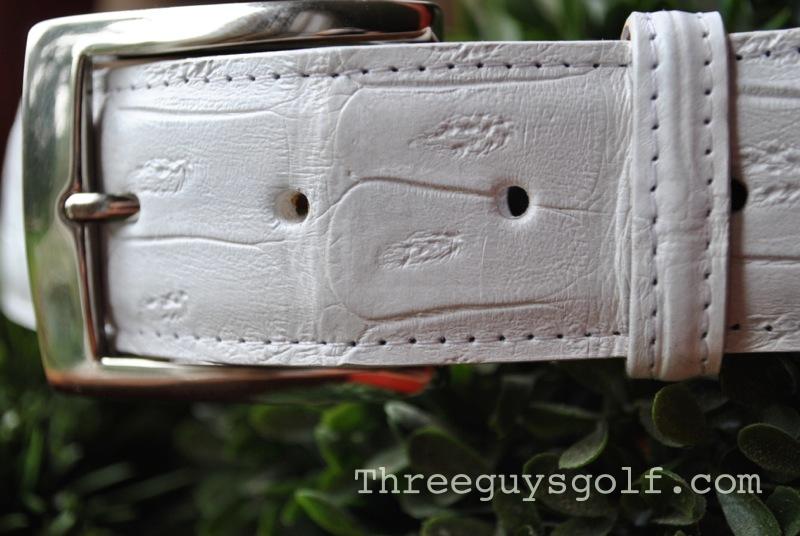 Creepy? Maybe. Cool? Definitely. Look, I have nothing against your basic leather strap, but the unique texturing on exotic leather straps is a total game changer and is just not available with cow hide leather (maybe if it came from some Area 54 farmland). Plus it is literally one of a kind.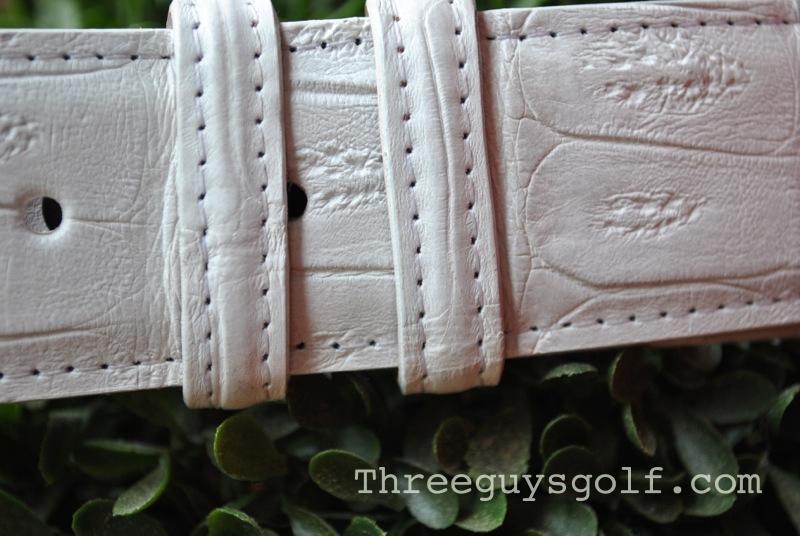 While not screaming loud, the white alligator strap is a gorgeous blend of natural beauty augmented by crafted stitching which ultimately sets it miles apart from a flat white leather belt. Oh, and when I say "texture", I don't mean embossed or some other process. Piedmont Leather straps are made from genuine exotic leather so lizard is lizard, croc is croc and ostrich is ostrich.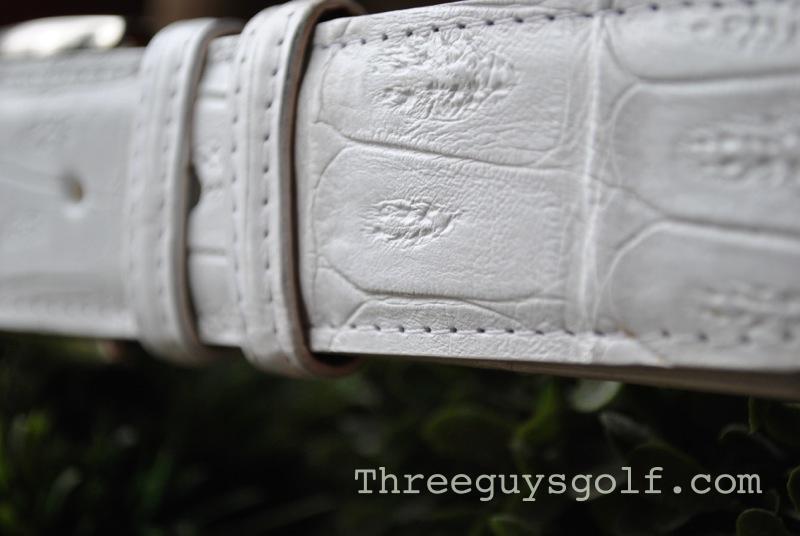 While not a golf specific belt, Piedmont Leather straps are at home on the course as well as a perfect complement to any outfit. For those who are more adventurous, Piedmont Leather offers many colors including pink and blue allowing you to bring even more notoriety to the strap.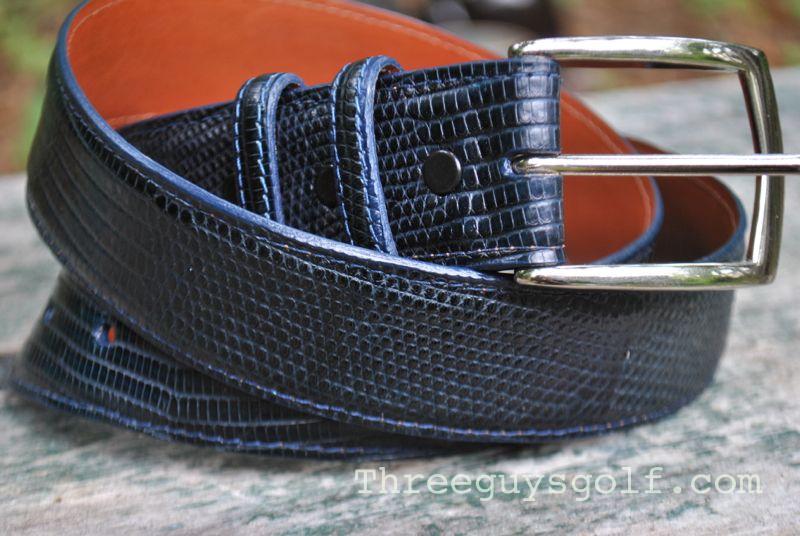 All Piedmont straps come with a silver buckle. Nothing fancy here, just a clean functional buckle that will neither distract from the strap nor bring undue attention to your mid-section. Personally, I prefer a more substantial buckle but for most folks the understated look is welcomed. With that said, I would like to see a higher end buckle as I think the strap "deserves better".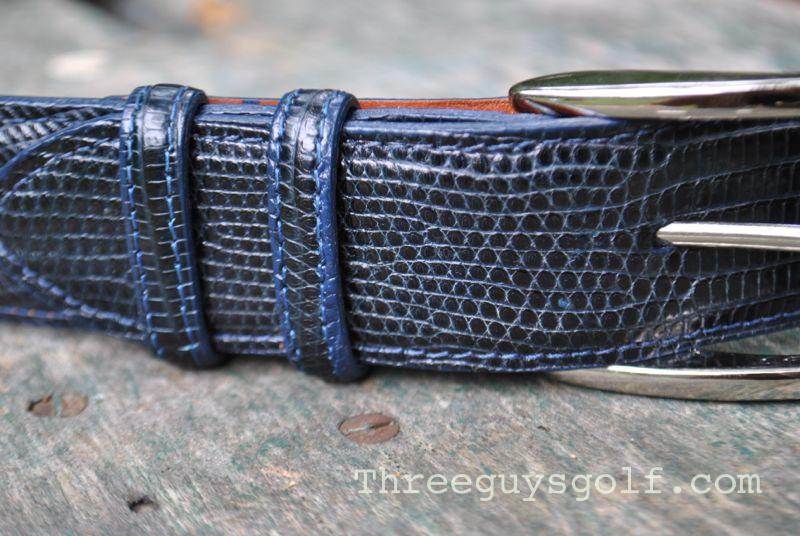 Piedmont Leather is located in my home state of North Carolina where for the past few years Jay Green has be crafting exotic belts, cash covers, yardage books and putter covers. For those of you who are putter geeks, you may know Jay from TP Mills (makers of insanely cool boutique putters), so it should be no surprise that Jay brings that same passion to Piedmont Leather.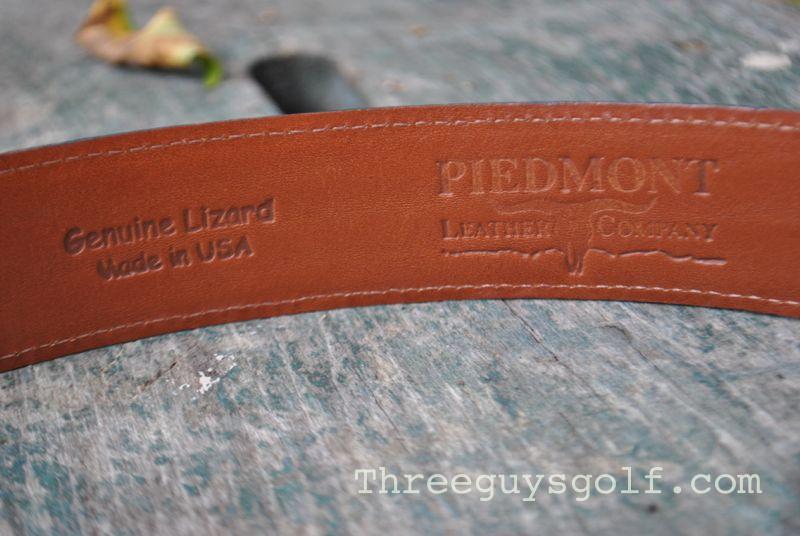 In terms of sizing, make sure you follow the measuring instructions on the website. Since each strap is made to order (no, Jay is not just pulling these off the back shelf) you will want to get it right. As a quick hint, your size will not be your waist size but rather a few inches larger.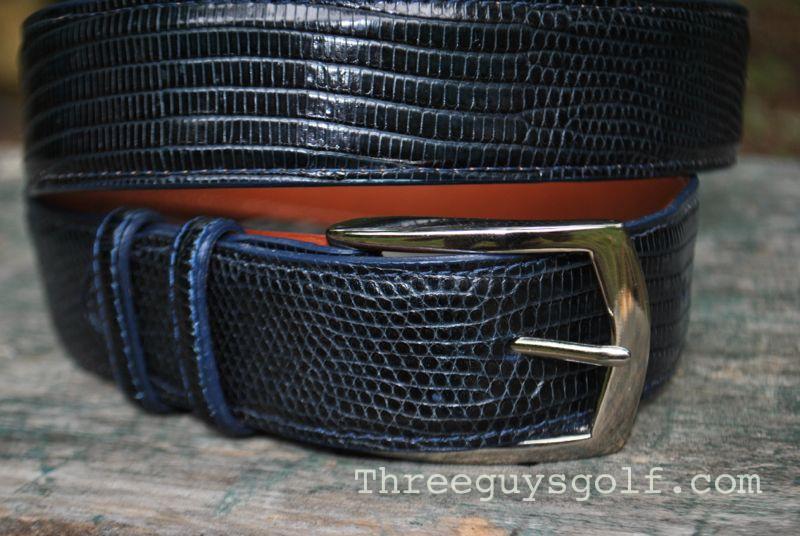 Piedmont Leather Belts run between $150 and $400 or so depending on the type of skin you get. Each one is custom made, and Jay is always getting in new skins so his selection changes regularly.
You can view and purchase on the Piedmont Leather website.