So you have 14 clubs in your bag, but how many do you have scattered around your house and yard? That, my friends is the true measure of your obsession. In my case, I have an old TaylorMade Burner 3 wood just outside my garage door, an old Wilson 9 iron that resides around back, two wedges on the porch, a training club in my office and a shorted club in my bedroom (low ceilings). Yes, I need serious help, but I find taking a few practice swings throughout the day helps to clear my head.
ProAdvanced chipping net, therefore, has become a nice addition to my collection of training tools. Typically, I chip from a small mat in my driveway onto the front or back yard. Besides the wasted time I spend walking around looking for the balls that have nestled down into the grass, I inevitably end up losing more than my fair share of eggs. Clearly, I need a net.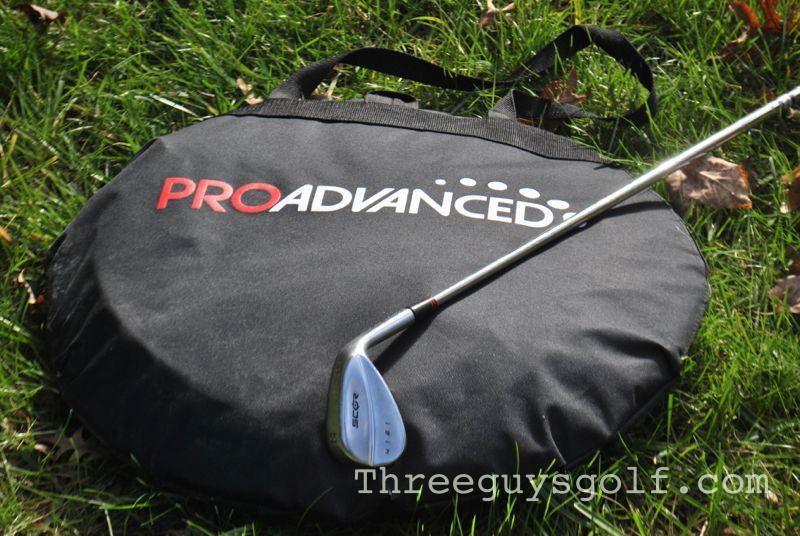 First off, the ProAdvanced Net is extremely simple to set up. It works on the same principal that a car sun visor uses. Simply take it out of the bag, shake it out and its ready to go. So easy, I would be insulting your intelligence if I made a "how to video", which is why I chose not to (it had nothing to do with the fact I hate making videos).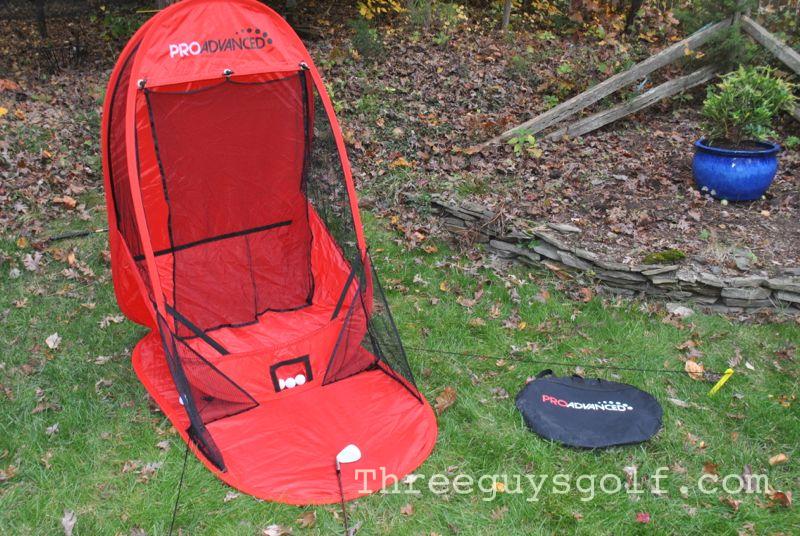 The ProAdvanced Net has a few specific features that set it apart from most of the other cheapo versions. First, it has a ball return system that makes it super easy to chip, chip and chip some more without ever having to wander your front yard. Secondly, you can add targets which is a nice way to practice specific shots. This way you can work on higher flop shots and bump and run shots. So while you cannot practice distance control you can practice getting the ball started on the right flight.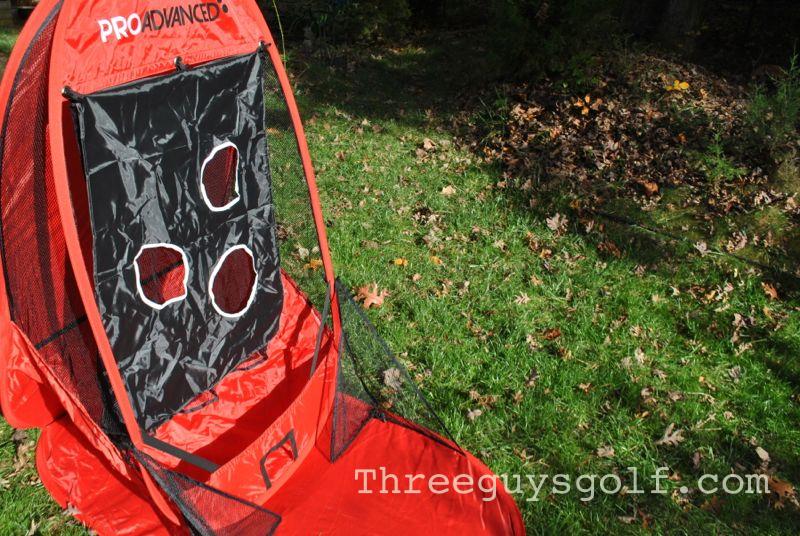 Perhaps the biggest difference in the ProAdvanced Net and other practice nets is its slim design. I have had practice nets in the past and for the first few weeks they are great, but then I get tired of setting up the monster for a few swings and it ends up never being used. The ProAdvanced net on the other hand, is so easy to set up and take down I ended up using it way more than I thought I would.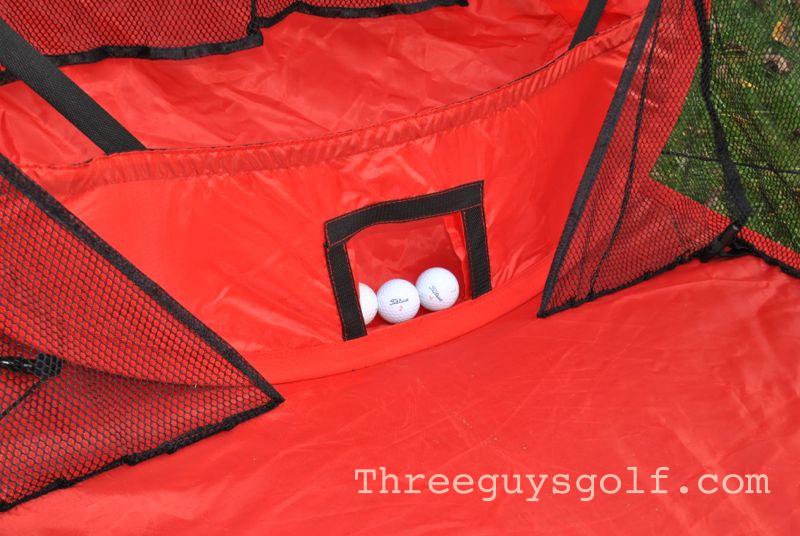 For those of you who are a bit more adventurous (and have a better short game than mine), you can take the net inside and use it in any room with sufficient head space. Of course this does require that you are either a) single or b) are married to someone who is more open-minded than my wife.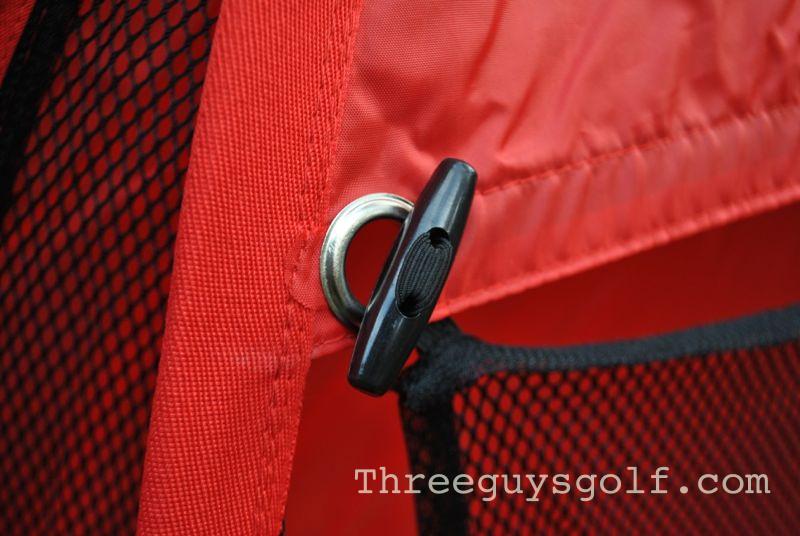 In terms of construction, the ProAdvanced net not only is well designed to minimize the stress it takes but also is reinforced at all of the points of tension. The large grommet holes allow for you to easily take the target piece on or off as well as secure the net with included stakes.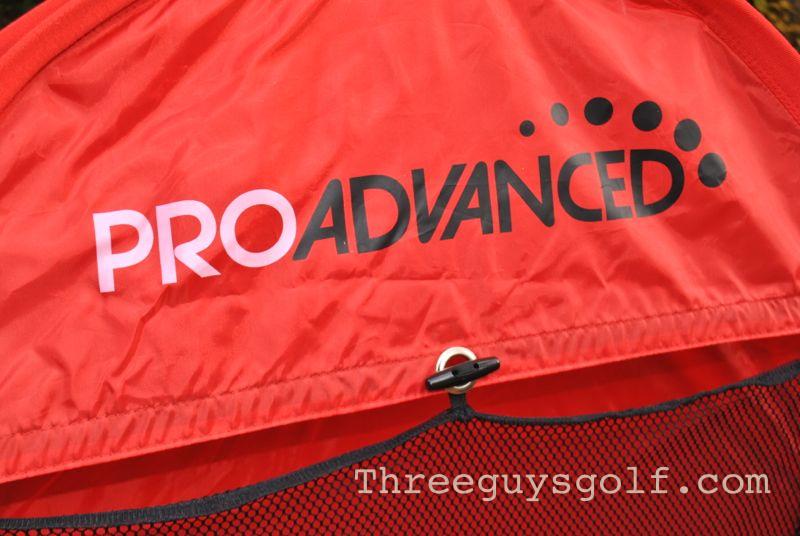 You will note that the front net is only secured at the top which allows it to better absorb the impact from the golf ball. While I have hit full swings into the net, I would not recommend it as it is frankly too thin to risk shanking a ball into the neighbor's car.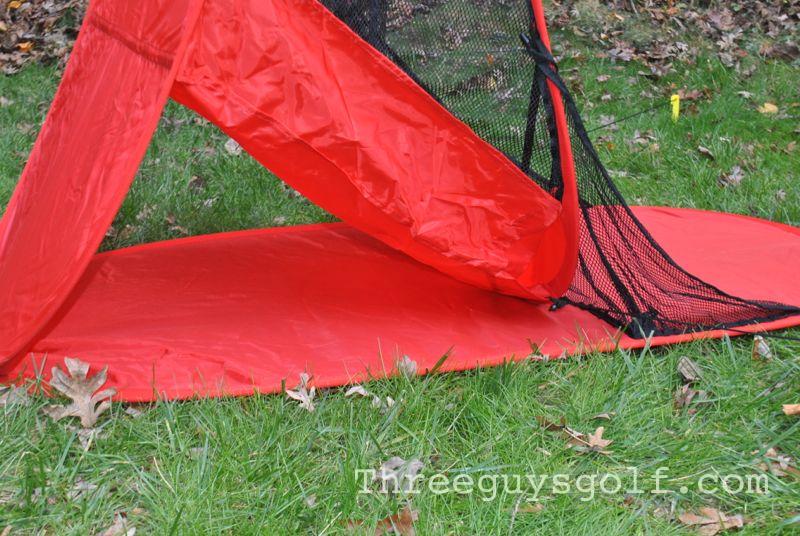 As an added touch, the kind folks at ProAdvanced have included instructions that are sewn into the case, which is nice if you are like me and never bother to open the manual. This way you will always have a reminder of how to use the net. Luckily, it is basically dummy proof and requires no advance degrees.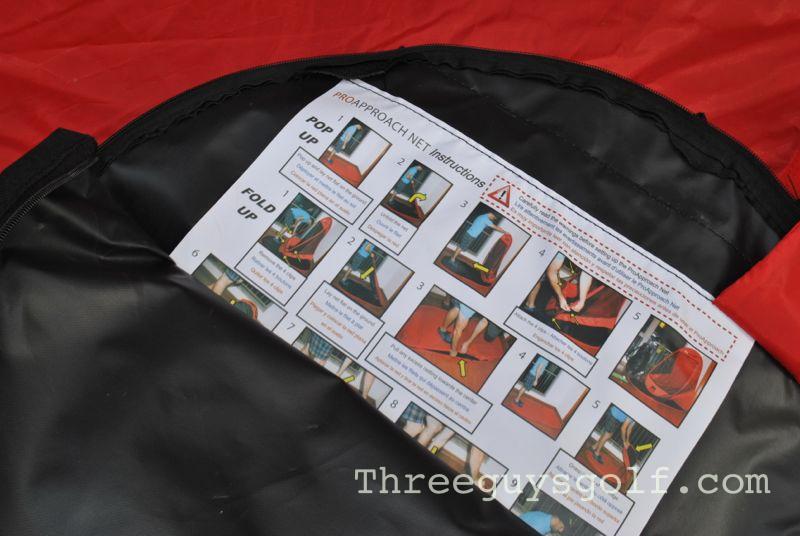 ProAdvanced offers this and other nets on their website.