Raise your hand if you hate hitting off of range mats. Ok, everyone can put down their hands now. Yep they all suck…even the ones that are basically brand new. Unfortunately, most are way past their expiration date, paper thin, and leave a green film on the bottom of your golf clubs. Worse is the fact that there is often no alternative in sight. Even at nice clubs, the grass range is sometimes closed for weather or just because the greenskeeper is in a bad mood. I am sure he had a better reason, but honestly it's sometimes a total mystery why they won't let you hit off of grass.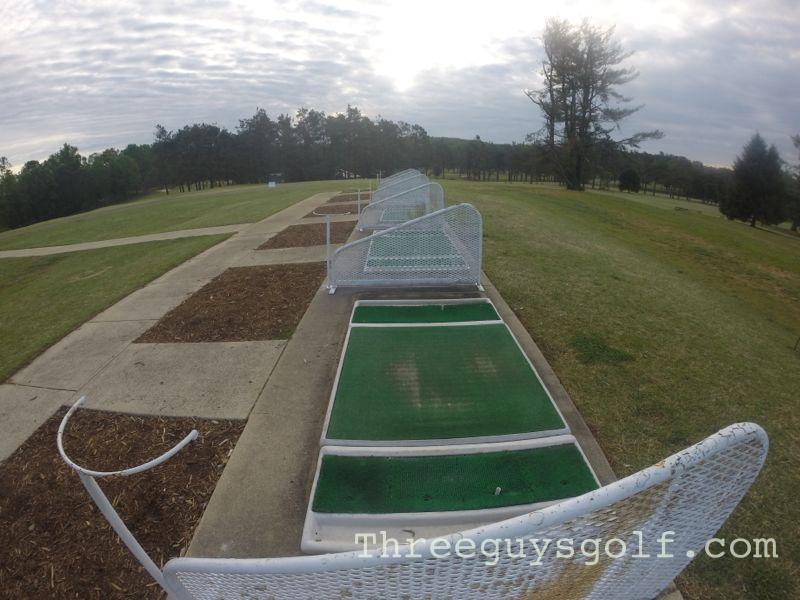 It was fortuitous when last week I got a call from the inventor of Range To Go. Normally, I shy away from inventors, but his idea was so cool and so immediately useful I had to give it a try. The concept is simple, a tri-fold mat that you can use at home or take with you to the range (via a handy carrying case).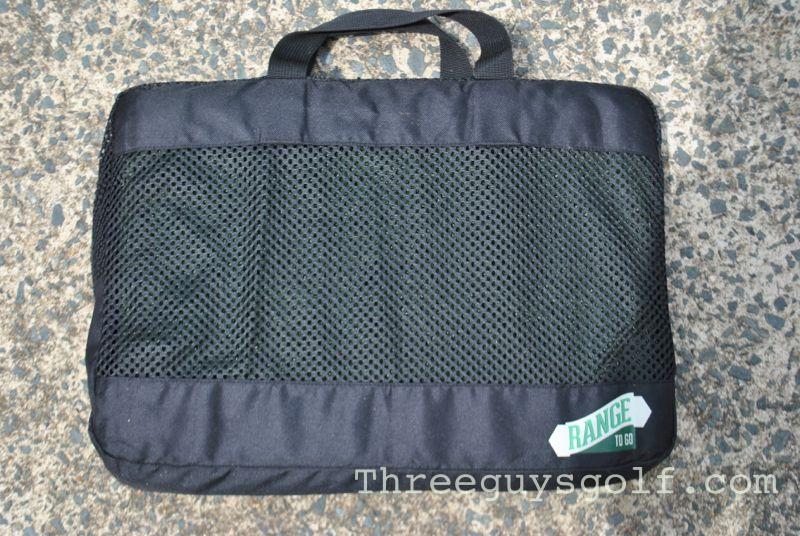 The Range To Go portable driving range consists of three square hitting mats connected together, each one simulating a different part of the course. You have your basic mat (fairway), long grass (rough)  and a thick long turf (suitable for putting a tee into).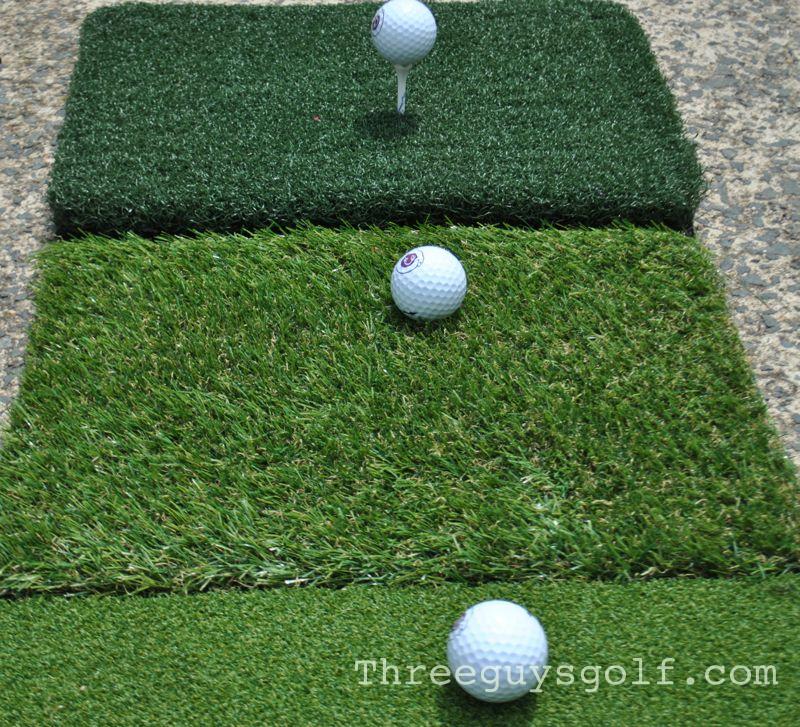 Lets start with at home practice. I tend to do a lot of chipping at my house and I have a cheapo mat that I use. To be fair, it works ok but compared to the Range To Go mat, it is a joke. Chipping from the long grass is so realistic I feel like I am at a swanky country club. I can even choose to chip with or against the grain (say what!). And, because the mats are basically indestructible, I can leave it out and not worry about it getting messed up. The mat that I used has literally had thousands of balls hit from it. Remember this is their one and only prototype that has gone through tons of testing.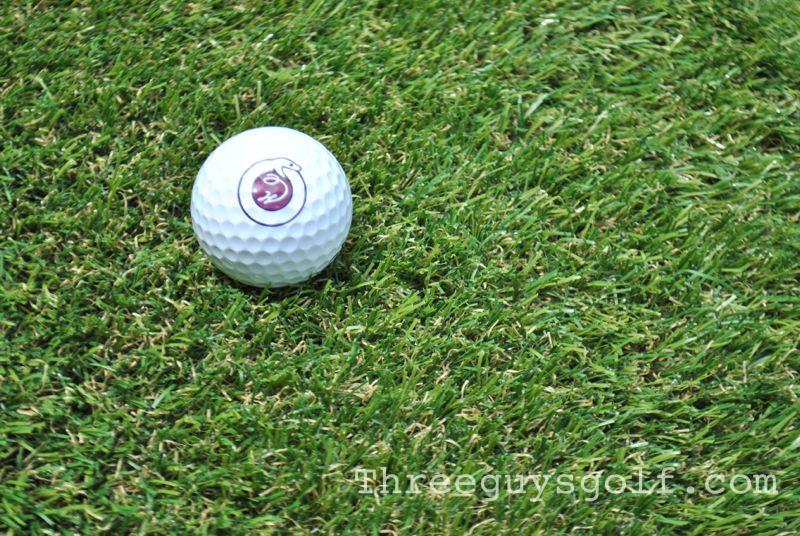 Ok, so why is it called Range To Go? Well, because it is small enough that you can bring it to the range with you so you are not forced to hit of the garbage mats the courses provide. Simply lay the mat down on the existing surface and whack away. The rubber on the back keeps it from moving around so you will be free to hit off of turf normally reserved for tour players. Not only does the surface look real but it also give you the sensation of taking a divot. BONUS TIME: when you are done you don't have to scrape the green junk off off of you clubs!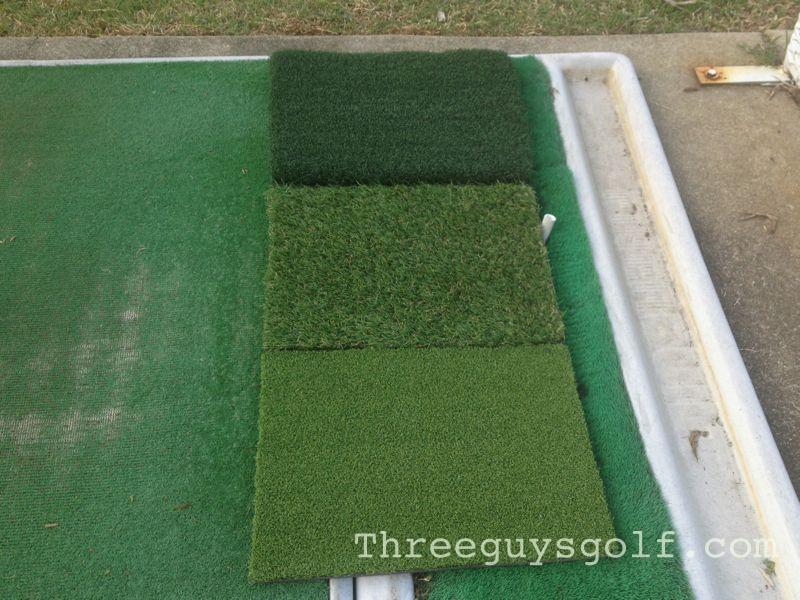 Back to the whole prototype thing. Normally, we only review products that you can actually buy. When we were contacted by Range To Go, they were planning to raise money via Kickstarter. Apparently, I am not the only one who thought Range To Go was a great idea because they are now fully funded and are taking orders. While the product won't ship until August you can save $20 by ordering now.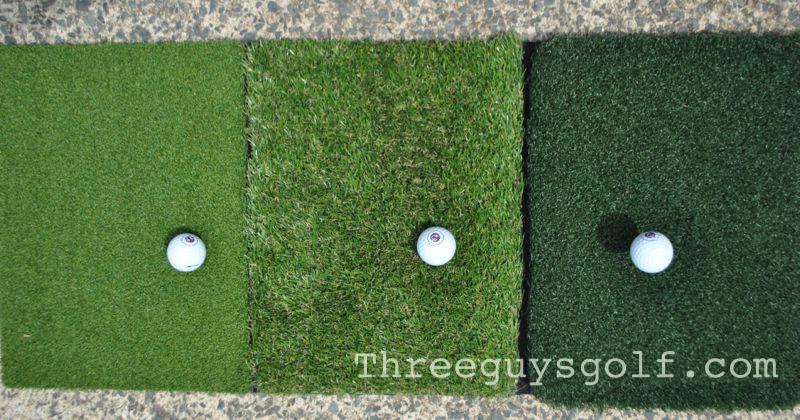 Alright, back to the actual product and my three day experience with it. I told you it was a prototype so I had to return it (but that is the kinda guy I am). At $109, this mat kicks ass (but you can get it for $89 if you order early). The section of the mat that is the "rough" is so realistic it makes for a perfect home chipping surface. No more taking chunks out of my lawn and only using my old clubs (because of the damage cheap mats do to my clubs).
Again, this is the Range To Go, so I would absolutely take it to the driving range during the week when the grass is closed. As it stands, I avoid going mid-week for this exact reason. With Range To Go, it is so stupid-simple, I have no excuses not to practice (except for the overpriced range balls).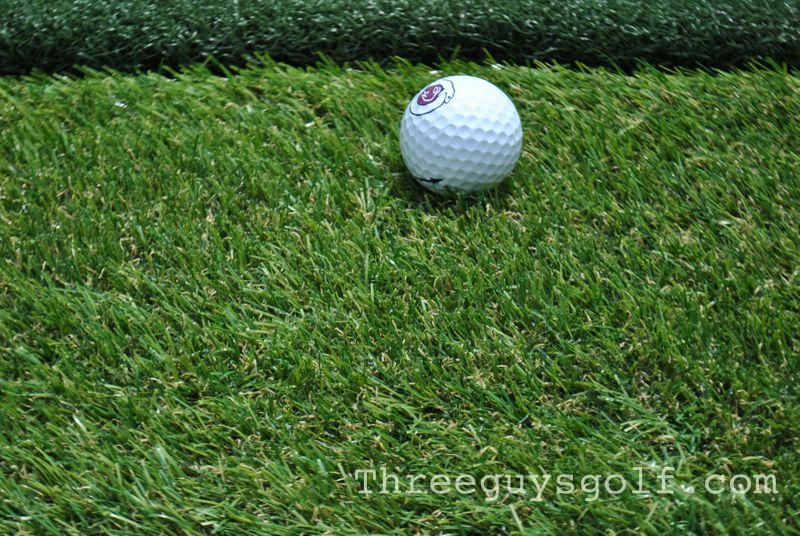 One final note on usage. You can either lay the mat parallel or perpendicular to your stance. I prefer to not straddle the mat but it was actually designed to give you a semi-optimal stance width. Either way, it never feels awkward.
Bottom line, great idea and I am not at all surprised they went from KickStarter to full production in lightning speed.
Double Bonus: use promo Code back9 to get an additional $9 off (for the first 100 customers) when you order from the Range To Go website.