Over the past few years, the fledgling wedge company, Scor Golf, has been racking up awards from major publications like Golf Digest and Golf Magazine so my expectations were pretty high. For me, the short game is a really important part of my game. I have been really pleased with a number of boutique wedges I have reviewed thus far, so I was very interested to see how the Scor system stacked up. Note, when I say "system" it is because Scor is more than wedges, it is a fitting process and short game methodology.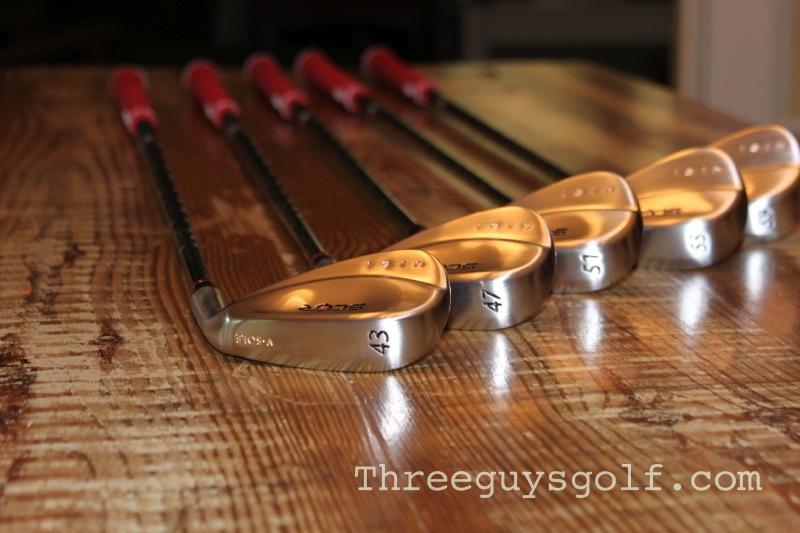 Prior to receiving the wedges I went through Scor's online survey where I answered a short questionnaire that included my current irons and wedges, shafts, distances, greens in regulation, number of chips/pitches per round and common misses. From that information, SCOR, sent me their solution to replace my 9-iron through my L wedge. Because they offer 20 different lofts (41 degrees thru 61 degree), the solution Scor suggested was tailored to my specific game in terms of loft, shaft and length. Specifically, they sent this recommendation:
Your Scoring Club Prescription
Hand: Right Hand/RH
Lofts: 43° 47° 51° 55° 59°
Shaft: GENIUS® 12
Flex: Firm + Flex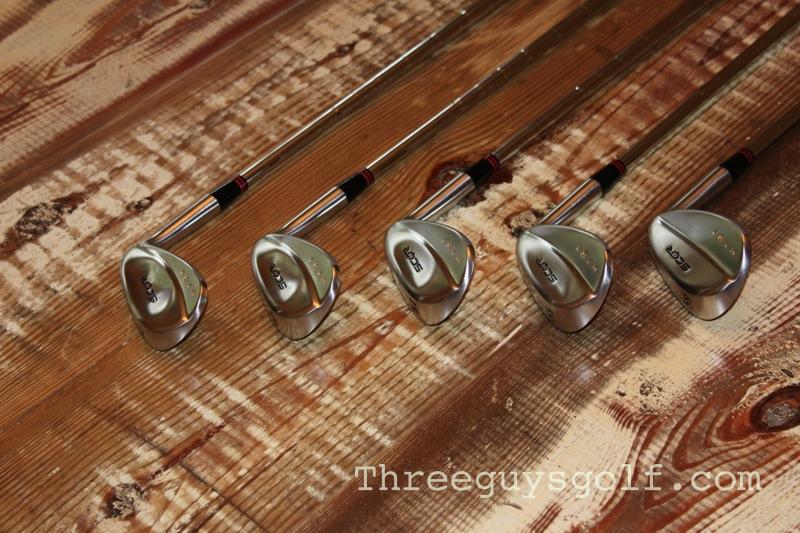 They also recommend a four club scoring prescription, but I opted for the full five club solution.
Their manufacturing process is quick and streamlined and my set arrived in NC within a few days after placing the order. When I opened up this box, besides the gleaming wedges, I was also greeted with a bag-tag to use as a reminder for my yardages, a divot tool, and a written introduction on how to work with their system to improve my short game. This included conversation about how to develop a more consistent short game swing, using less hands and more body and ways to open the face to create different yardages with the same length of swing (to cover more possible on-course scenarios). I had seen a very similar system described by Dave Pelz and Tom Kite so this philosophy was very familiar to me. Now, two months later, I can say that I am really impressed with the Scor wedges and the increased comfort they provide to my game.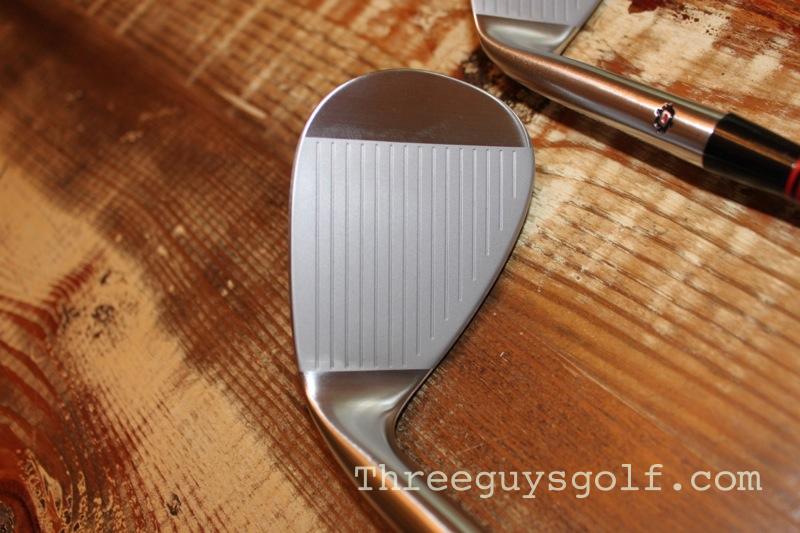 They are easier to hit than other top wedges we've tried:
The look of a blade may be intimidating to some, but the secret is in the grind of the sole of the club. The V-grind makes it much less likely that you will chunk the club around the green or in the sand. The key is in the way the clubs are designed where mishits have been proven to be more accurate than other leading wedges, particularly the common mis-hit on the wedge where the ball is hit higher on the face.
The wedges have a tiny bit of a rounded leading edge that slides under the ball and makes it really easy to get the ball off the thinnest lies. A little work with these and you will see what a huge confidence boost this is.
Shots out of the sand or out of the rough were simply easier. As a matter of fact, the V-sole allows you to take a square stance out of the sand, and most rough. You don't even have to learn to open the face and swing across the shot like most people teach, if you're not comfortable with that. I was able to stand square and simply pull a more lofted club for a shorter sand shot, or a less-lofted club for a longer shot, and put it right up by the pin.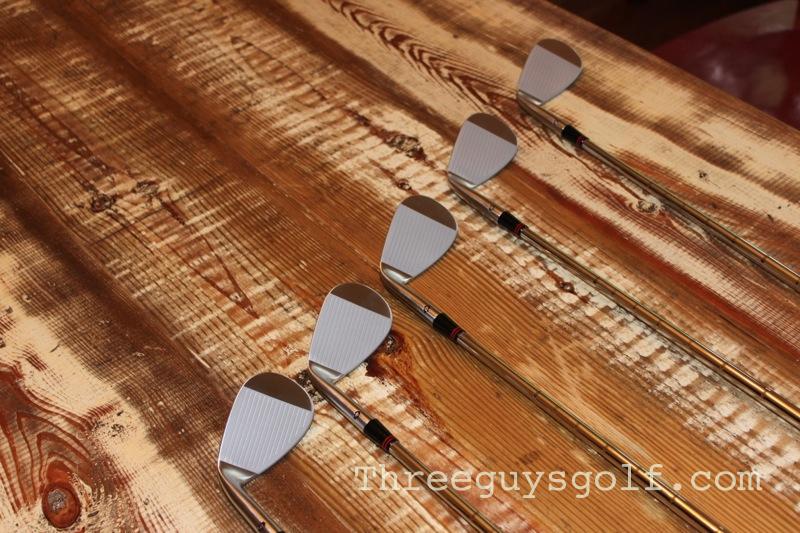 The consistency of the design of 5 scoring clubs makes scoring easier than ever:
I constantly found my practice going like this…I would look at the shot I needed to hit, and pick one of the 5 wedges that seemed like it would go that distance with a chip swing, or half swing. I would hit the shot, and if I had misjudged, I would pull the next club from the set, and 9 times out of 10, it was right on target. The more I've worked with the clubs, the better I have judged which clubs to pull with the swing I am most comfortable with.
Full swings on approach shots were no different. Some work at the range with the yardage I was hitting my clubs on a given day meant that I could pull a yardage within a couple of yards all the way from 50 to 130 with very little, if any change in my swing.
The consistent weights and consistent shaft flex with their Genius shafts (matched to each wedge) make the feel remarkably similar between clubs. As I mentioned, I've been able to try some other top wedges and have had a good bit of success around the greens with them, but these are more confidence-inducing than any I've tried with their design features and consistency of feel throughout the set. These shafts are weighted and have a tip flex that benefits the full swing as well as the chip or pitch swing. Most wedges are not designed with shafts that work this way through the scoring clubs, as the 9 and wedge are often a different weight and stiffness from most other wedges in the average golfers set.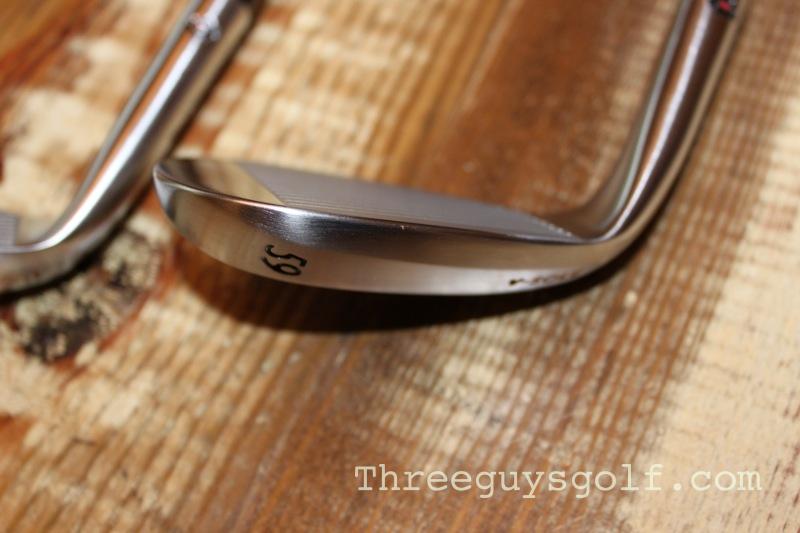 Other things to note:
The soft Lamkin grips give great feel, and are similar to the Lamkin crosslines I used for years. They are marked with dots that allow you to choke down to a specific point to again, use the same swing for different yardages. Keep track of these yardages with the included bag-tag.
The face of each wedge has this unique fingerprint-like pattern that shows up with a little bit of dirt on the face, and in my opinion, helps to grip the ball better for more stopping power on chips.
Most golfers aren't aware of how much short game improvement will drop their scores faster than anything else. These clubs are a no-brainer to get your handicap down within a very short period of time, if you'll just put in a little practice time.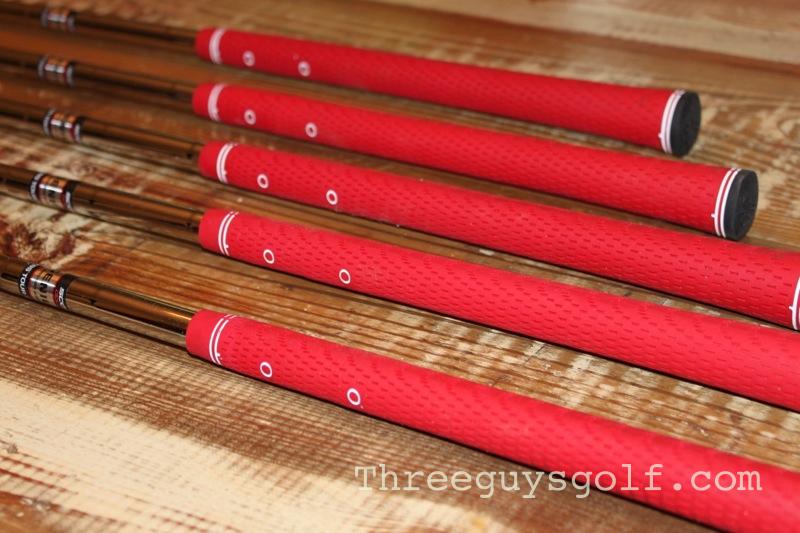 Bottom line:
I'm more impressed than I was before, and I was plenty impressed before I used a whole set of 5 wedges. I am taking more dead aim at the flag than I ever have, and I'm being pleasantly rewarded swing after swing with these clubs.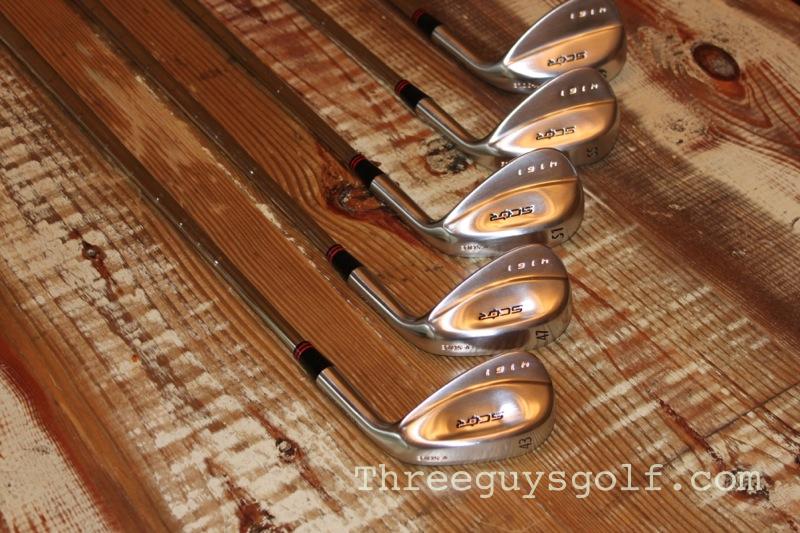 You can learn more about Scor Golf and their fitting system on their website.