In the days when I worked in an office I kept a set of fresh golf clothes stashed in my car. That way I was always prepared to sneak out of work for a quick mid-day round. The funny thing is, I would change back into my work clothes before I got home. Whether it was the personal guilt or because I did not want my wife to know the extent of my golf problem, the whole exercise would have been a lot easier had I owned a few Vesti Ascendi shirts and ties.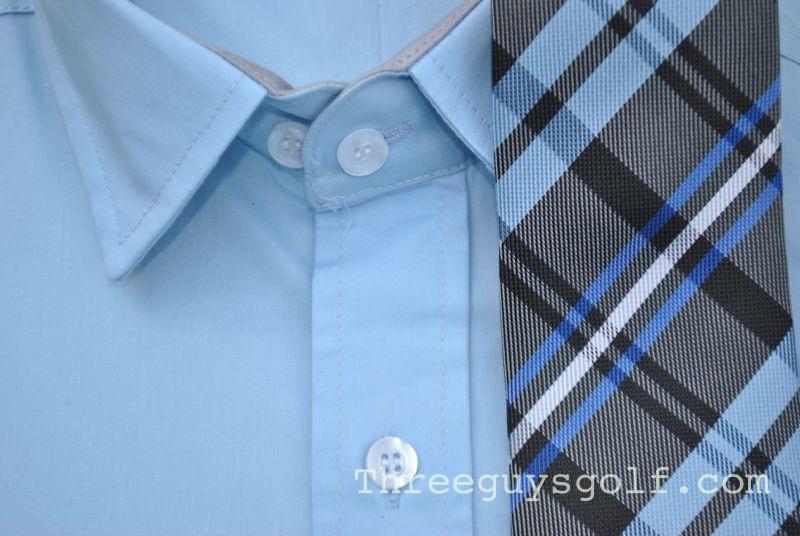 Every weekend I play with a group of about 20 guys who by now understand my gig. Gone are the questions about how and why I get so much golf gear. Instead, I get good feedback from regular hardcore golfers. The day I strolled into the clubhouse wearing a blue Vesti Ascendi shirt and matching tie (called the Mulligan), I got a bunch of "Whoa, are you headed to church?" and "seriously, are you playing in a dress shirt?"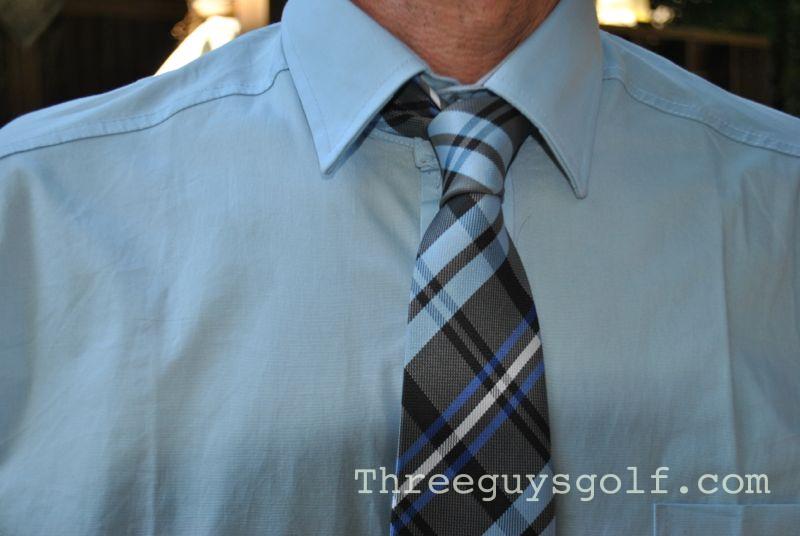 However, after the initial wave of flip comments, I got a number of compliments and the phrase most used was "that looks sharp". Yup, the fact is, you wear a shirt and tie not because it is comfortable but because you look good (and chicks dig it). But what if a shirt and tie was actually comfortable? What if there was a dress shirt that was specifically designed for golf? This is the essence of Vesti Ascendi.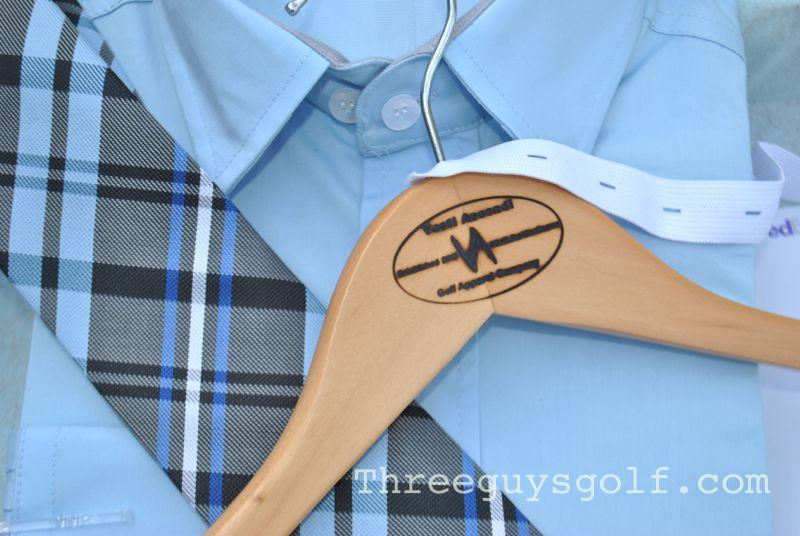 So yes, Vesti Ascendi is totally different than anything in the current golf apparel world. However, turn back the clock and Bobby Jones, and men of that generation, would scoff at the thought of wearing anything other than their Sunday best. So what changed? Well, we went all techno and realized there are better materials and flashier colors. Vesti Ascendi seeks to bring back the look of the golfing legends but with with material and design made specifically for golf.
Specifically, Vesti Ascendi shirt is made with a number of key design features that are not found in regular dress shirts. Including:
Soft Pima cotton lining on the collar and cuffs
Back expansion pleat to allow for the golf swing
Cuffs that are easily turned up and stay firm throughout the round
Tie rails that keep the tie in place so that it is never in your way or distracting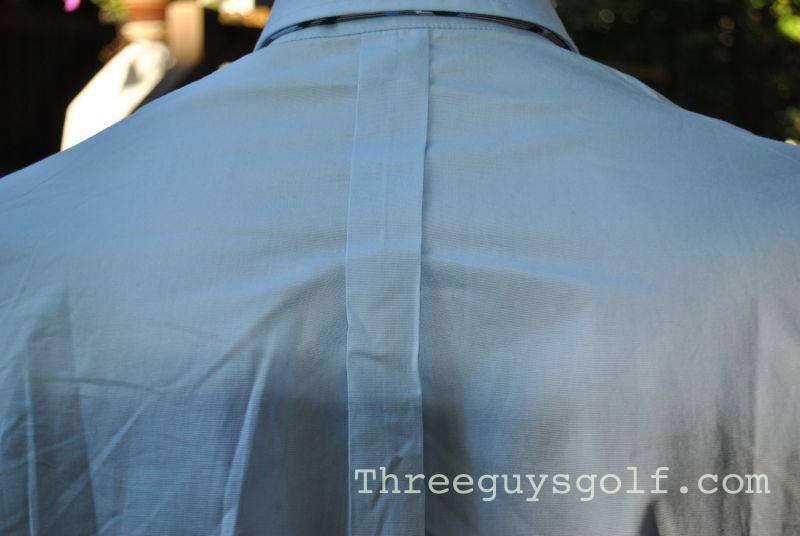 Obviously, playing golf requires a lot more exercise and motion than walking around the office, so having a Pima cotton collar is a wonderful and needed addition. This soft lining makes it so you will never have any chafing to your neck and the back pleat allows for a wide range of motion without inhibiting your swing.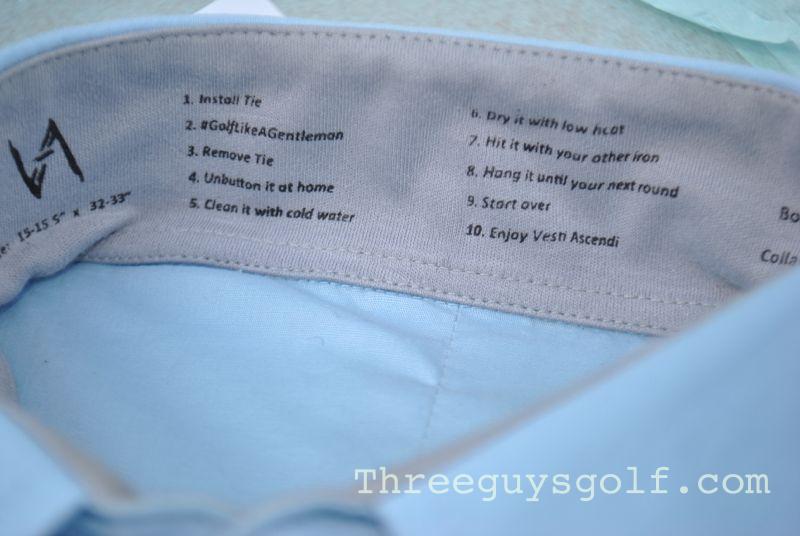 However, the most dramatic design feature is the tie rail. Simply attach the elastic strip to the top button, run it through the 4 tie loops and then attach it to a button near the bottom. The tie will hang naturally but never move when you swing or get in your way when you putt. Kinda brilliant.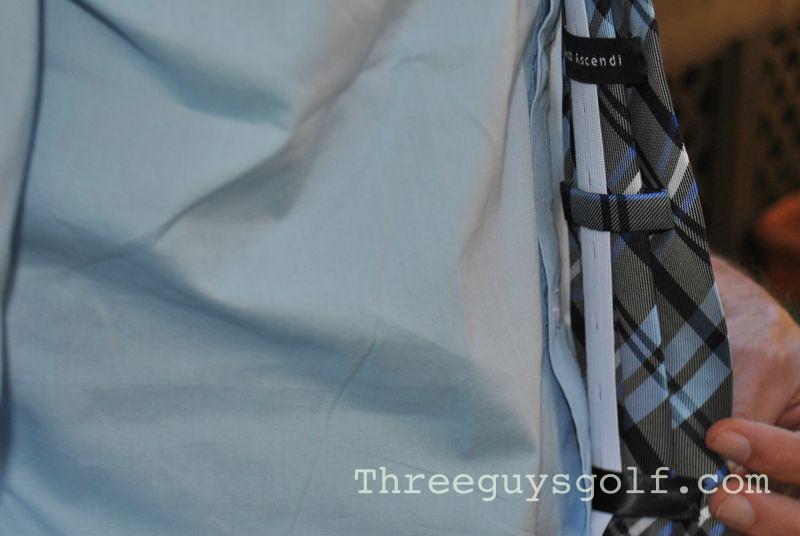 Getting down to brass tax, it is clear that this look is not for every temperature and for every golfer. One could argue that it is the perfect "office to the course" shirt, but that is not the reality. I would argue that the shirt is absolutely as suitable for non golfing activities as it is very well-tailored, comfortable and well made. However, wearing this to play golf requires a bit of a leap of faith in the same way fans of Loudmouth Golf can relate to.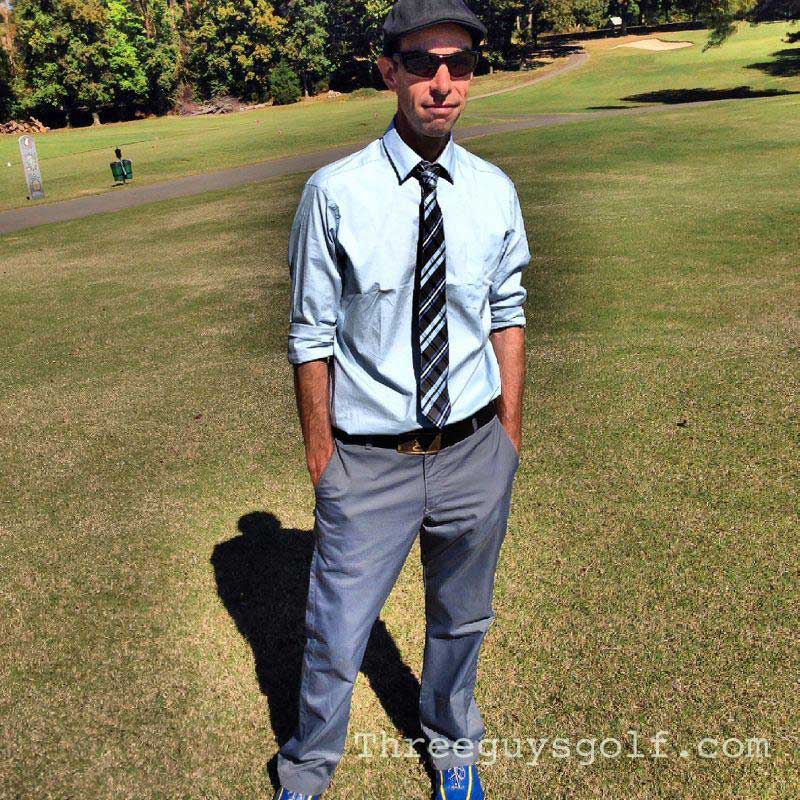 Vesti Ascendi is a look, a feel, a vibe. How you dress on the course is a statement and reflection of your personality and game. There are times I just want to get in a quick nine holes and I grab the first shirt that gets in my way. Actually, I pick out a cheap one because it is a subconscious reminder that I am going out for a practice round. On the other hand, there are days that I am out to go low. For those days I want to look my best.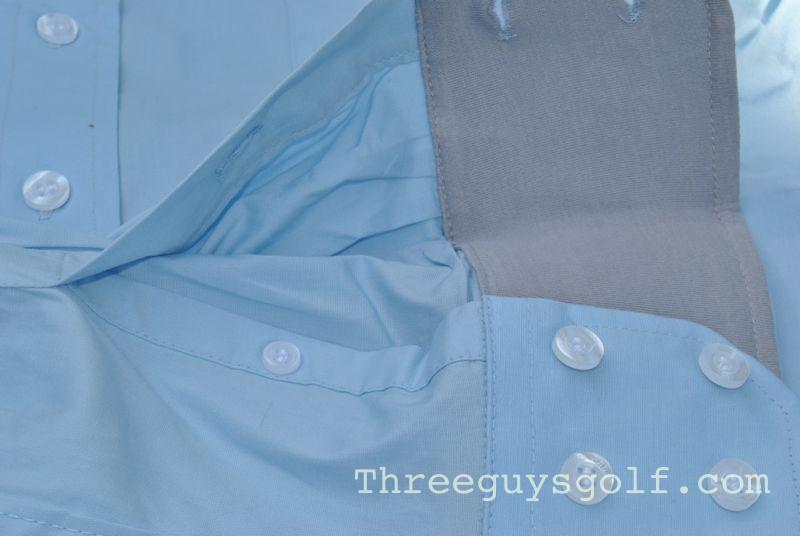 Choosing to wear Vesti Ascendi is more complicated than having a multi-purpose shirt. Whenever you choose to stray from the norm you are going to make a statement. While that statement is not universal for every person, it does convey a level of maturity and respect for the game. A classic look for a modern man.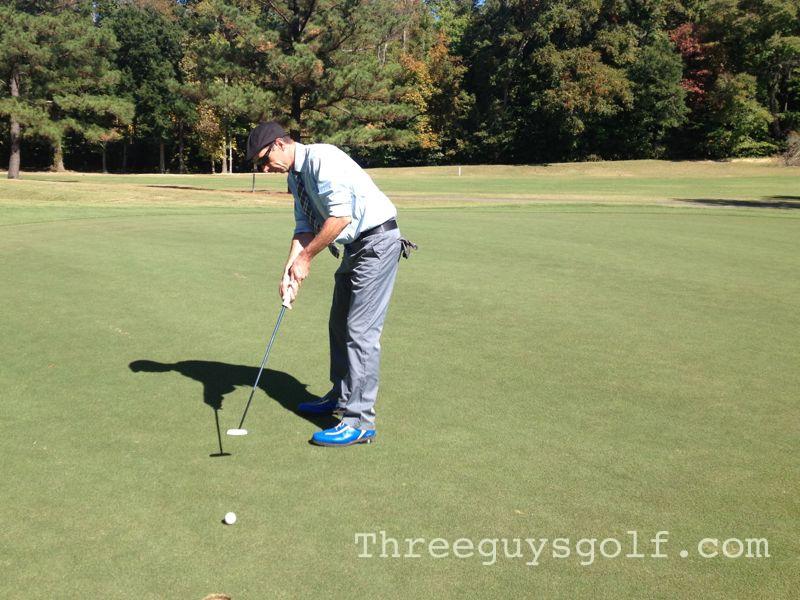 Importantly, Vesti Ascendi is not owned by a large multi-national company. It is owned and operated by a very well respected golf blogger. For me, I am a huge believer in supporting small companies because I know the dedication it takes, and selfishly, it just feels good to support that cause.
Vesti Ascendi currently offers three shirt and tie combinations as well as a drivers cap and traditional baseball hat. Shirts run $150 and include the tie and custom wood hanger and can be purchased directly on the Vesti Ascendi website.