Kentwool Socks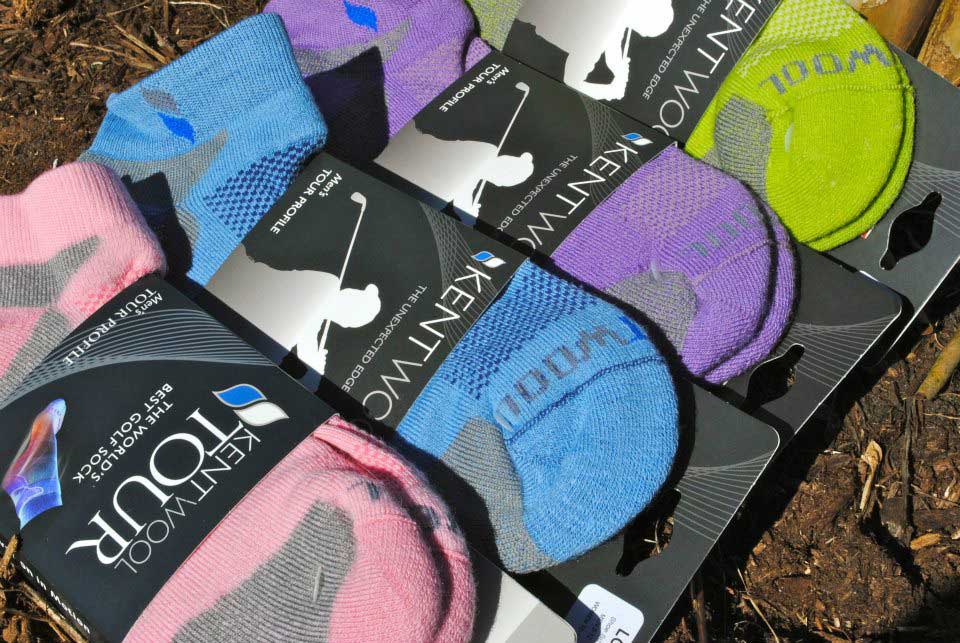 Kentwool Sock Review: Pop Quiz: What's the only thing worse than getting socks for Christmas? Answer: Reading about socks!
Ah, lest you think it's all golf trips and swing thought delights going on over here at Three Guys, every once in a while we have to roll up our trousers and try out some good old-fashioned socks. In order to make it up to our readers, I have arranged for my next post to be a video interview with Natalie Gulbis, and one of us will be wearing a bikini . . . in order to gain access to the live feed, you will simply need to answer a few brief questions about the content of this post. Deal? Okay great, I promise I'll shave my chest.
So I have been tasked with trying out the new-ish Kentwool golf socks, touted by the company as the "World's Best Golf Sock". A bold statement for sure, but Kentwool Socks at least has the 160 years of experience in the wool industry needed to consider taking a shot at the title. And to go along with it, they've signed up a host of pro tour athletes and college golf programs who use their product, including Bubba Watson, Matt Kuchar, Kristy McPherson, Ryan O'Toole, and Mr. Golden Tee himself, Peter Jacobsen. Now to be fair, I can't imagine anyone thinking anything other than "hey cool, free socks" when approached by a sock manufacturer with an endorsement deal, but these athletes do spend a lot of time stomping around the world's greatest golf courses, so it makes sense they would only go with something good.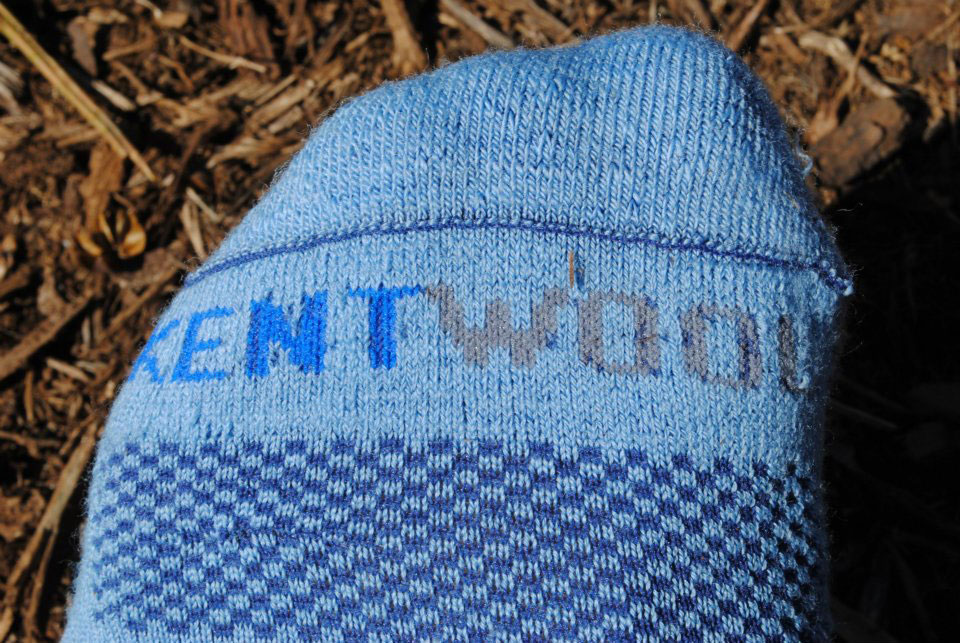 The key to Kentwool's quality lies partly in the proprietary blend of Superfine Merino Wool that they've used in the sock. And being a company of the 21st century, they've thrown in the requisite padding and design shape to fit the modern wheel. But what's most interesting to me is that ultimately their innovation lies in the simple fact that they decided to make a golf sock out of wool in the first place. In other words, if I asked you to pick something I'd like to wear in hot, humid conditions as I exercise, you'd probably shout out "wool!" no sooner than "Boo Weekley's undershorts!" As it turns out, wool is one of nature's best materials for wicking and keeping the feet cool and dry. Who knew?
On to my test run. I was furnished with a handsome lime green pair, adding a little color to my signature black sock/black shoe "Fab Five" look. Put them on and you'll immediately know this ain't Kentwool's first rodeo – they are clearly a premium sock. That said, I've been loyal to my Target cheapos for years, and I wasn't about to declare infidelity at first step. Where the Kentwool sock shines is over extended periods of time – they feel brand new, newly washed, always awesome for as long as you wear them. But I digress – it's hard to explain in writing the difference a good sock can make without triggering spontaneous narcolepsy. As an alternative, please refer to the graph below for an accurate glimpse into a day in the life of a Kentwool sock wearing man: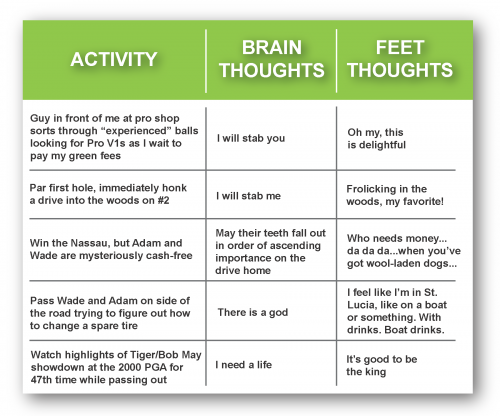 DISCLAIMER: No Boo Weekley feelings were harmed during the making of this post. In the Three Guys' opinion, Boo Weekley is THE MAN.  Seriously.
You can learn more about Kentwool Socks on their webpage and see more images of Kentwool Socks on our Facebook Gallery and ps, Bubba Watson rocks the pink Kentwool Socks.