Three Guys Golf Top Products of 2012
In 2012 we reviewed over 100 items so narrowing it down to just 12 was painful at best. The task was extra hard because frankly, we only review products we like. Therefore, the below items are truly the best of the best. Our requirements were simple: these would be the very last items we would give up. While price was not an overriding issue we did consider it in terms of value. The list is in alphabetical order:
59 Belts:
I am a huge belt buckle fan and I like all the buckles I have but this was an easy choice for me. Even though it is  fairly big (okay honking big), I wear it all of the time. 59 Belts really made a mark in 2012 as players like Beau Hossler were spotted wearing them on Sundays. Besides the buckle, the strap itself is awesome as it just feels more substantial than others. Full Review Here.
Asher Glove:
This was a really tough choice between a few gloves we reviewed but ultimately it came down to value. The fact that Asher sells for way less than most premium gloves ended tipping the scale in their favor. Despite the very reasonable price, we found the Asher glove to hold up extremely well, even in summer heat. Specifically, the cool tech versions were our favorite. The other factor of course was the outlandish style. Full Review Here.
ClicGear 3.0:
Any golfer who can no longer carry his bag, but still prefers not to ride, understands the value of a good push cart. Since Wade and I walk about 80% of our rounds we know a good cart when we see/push one. The ClicGear 3.0 is a simply a work horse that has been engineered to take up a tiny footprint in your car. By the time this cart dies it will have paid for itself 100 fold. Full Review Here.
Kentwool Socks:
Ask anyone who has Kentwool socks in their drawer and they will tell you that they are the only sock that gets pulled out of the dirty hamper to be worn a second time. Seriously, I hate when all of my Kentwool socks are dirty and I don't care if they match or not, it is Kentwool or bust. True story, my mother-in-law actually touched my feet to see if the 19th Hole Edition socks were as soft as they looked . . . seriously! Whether you choose the tour profile socks, dress socks, or funky 19th Hole Edition, Kentwool socks rule. Honestly at $20 a pair they are a steal! Full Review Here.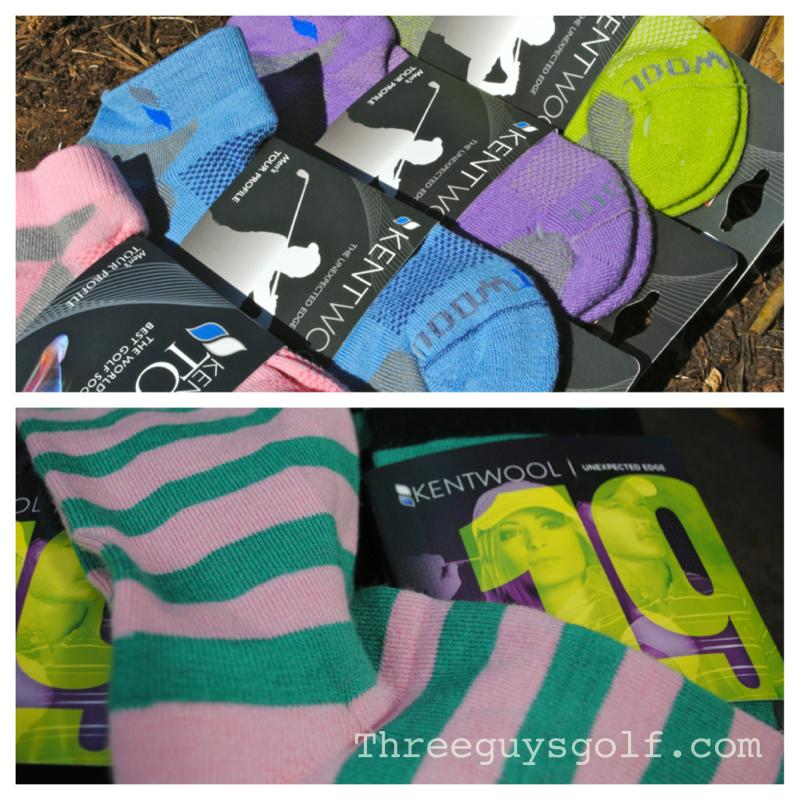 LoudMouth Golf:
Yea, I know it is not for everyone, but I have fallen in love with LoudMouth this year. For me, I just have more fun when I am wearing LoudMouth. Sure you get comments like "nice clown pants", but you will never be short on conversation. Moreover, both of our women bloggers love the ladies side of the catalog and have even purchased additional patterns. My advice: Man up and get some LoudMouth! Full Review Here.
Mizuno Impermalite Rain Gear:
Fortunately, we do not play in the rain too often, but the addition of the Mizuno Impermalite rain gear has made foul weather golf bearable. Water-proof is an understatement with Mizuno. Every detail is top notch and it is built to last. Any serious golfer needs rain gear and the Mizuno will never leave you wanting – or wet. Full Review Here.
Nike Performance Carry Bag:
Think of everything you would ever want in a golf bag (minus the beer tap from Al Czervik's stick hauler), put a swoosh on it and you'll have yourself the Performance Carry from Nike. A 14 slot top, carry straps that are removable, and kick stands that tuck away while on a cart. Nike looked at every possible feature they could put into a bag and striped one right down the middle of the fairway with the Performance Carry. Full Review Here.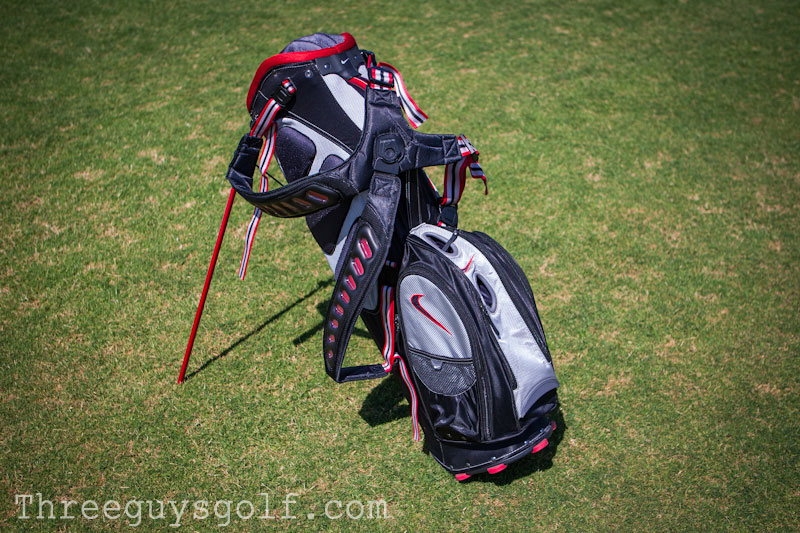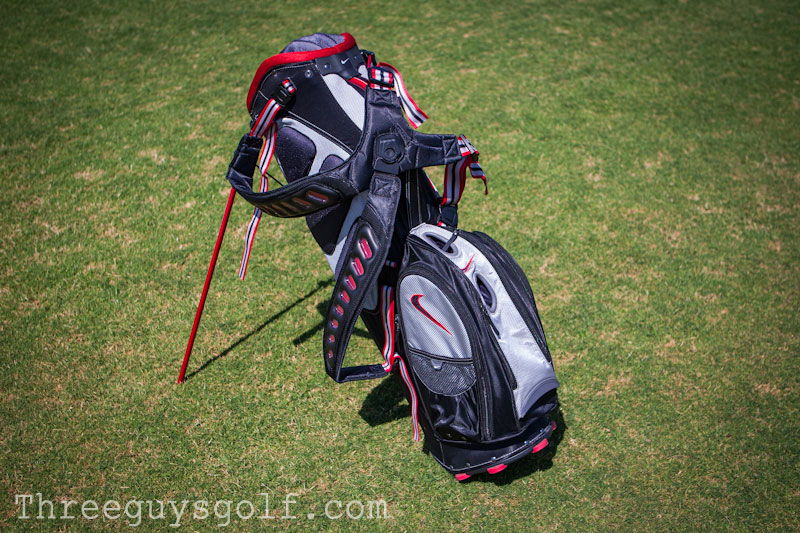 QED Style
When we were faced with choosing an apparel company from the 20 or so we have reviewed, it was nearly impossible since every one of them makes cool stuff that we dig. We chose QED for some of the same reasons we like LoudMouth. QED is also pushing the design envelope with styles built not only for the course but also for the evening. This hip new brand is also very affordable and has just released a full line including trousers, shorts, sweaters and dress shirts. Full Review Here.
Rukk Net
Every now and you run across a product that you wonder how you ever got along without it. The Rukk Net by Rukket can easily be described as so. Solid construction, the easiest set up and take down you'll ever experience and with a handy ball return feature – you just can't go wrong. In season or off-season the Rukk Net is an amazing at home training product that you'll quickly ask yourself "How did I get by so long without one?", and think about all of the time and money you will save at the range. Full Review Here.
The Swing Shirt
I am usually gun shy about recommending a training aid, but given the fact that Wade (who is by far the best player of the bloggers) is such a fan pushed us to add it to the list. The Swing Shirt is easy to use, inexpensive, and most importantly effective (and fairly easy to disguise when you wear it on the range). The basic idea is that it helps you stay connected during a full swing. We have also found that  it is great for grooving your chipping motion. Again, Wade chips very very well so I figure if he digs it, who am I to argue.  Full Review Here.
Scor Wedges:
The primary reason why we chose the Scor Wedges is because they are appropriate for a wide skill level. Personally I carry 5 of these and have really improved my short game with their addition. The other big selling point is that they can be ordered in 20 different lofts from 41 degrees to 61. Finally, the V-Sole make them playable in a variety of conditions whether tight lies or fluffy rough. Full Review Here.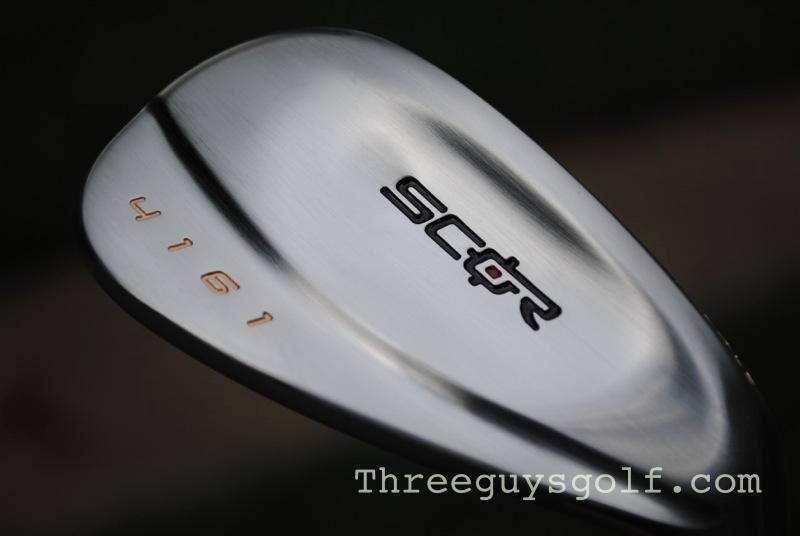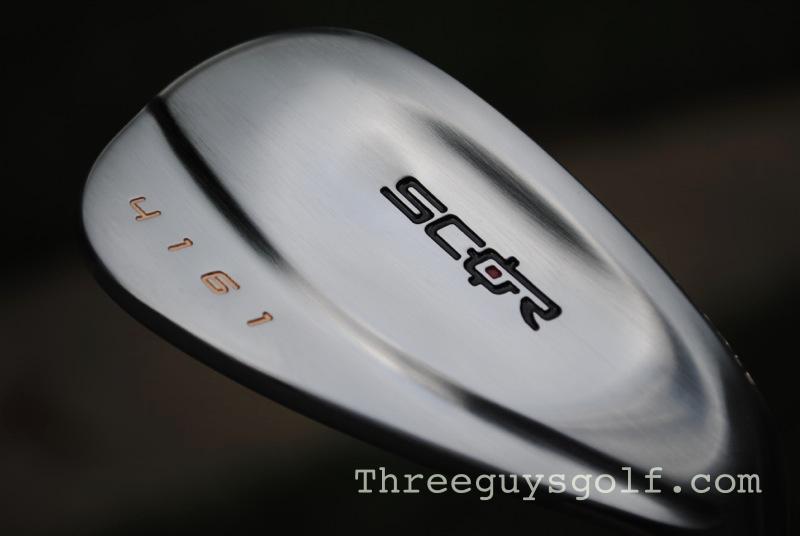 Seemore Putters
I know putters are a very personal choice but Seemore makes the list for a number reasons. First and foremost, they make an incredibly well crafted and balanced putter. Secondly, we wanted to highlight a company that is making high end putters that still fall under the radar. Finally, the customer service and putting advice that Seemore offers is top notch and definitely adds to the value. 
Full Review Here.
2012 was a great year for Three Guys Golf. We want to thank all of the companies that allowed us to review their products and all of the readers who spent part of their day reading our blog. Please help us spread the word – Share this post!