Every once in a while a product comes along that begs the question, "Seriously, why doesn't every golfer own these?" Over the past two years, we have had the chance to review some really fine golf gloves, but when it comes to dealing with rain, we have been absolutely blown away by the performance of the MacWet gloves by Glenmuir.
Adam was introduced to these gloves at the 2012 PGA trade show, where he learned that the design origins came from horse jockeys. If you can imagine being 90 lb on a 1200 lb animal going 40 mph through the rain, you can understand why they have been manufactured to have Spider Man-like grip.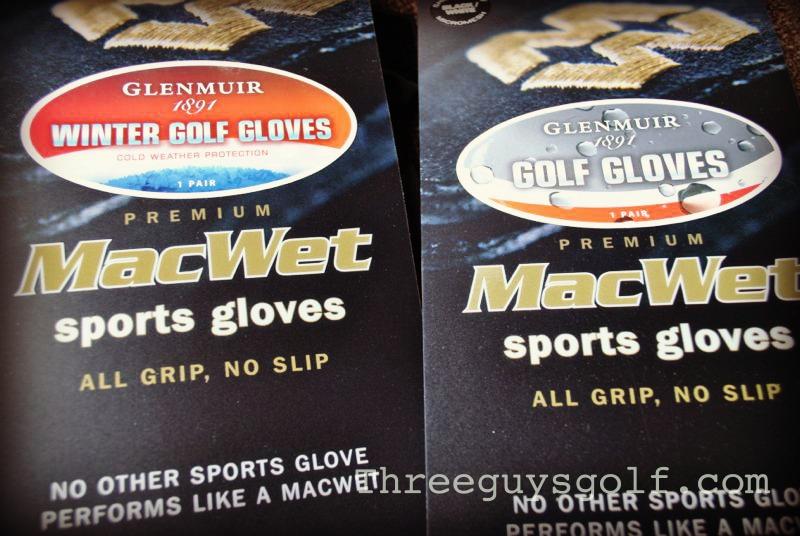 So after the tales of superhero grip, I was anxious to see how they would work in my mortal hands. My first outing with the MacWet gloves came on a 45 degree, overcast day in North Carolina. Yeah, I know we don't have anything to complain about; but 45 degrees, and muddy with wind and a chance of rain will keep a lot of Baptists and golfers at home. The pair I received was the Micromesh which has a mesh back to aid on circulation on warmer days but you can also get the Climatec gloves which are fleece-lined, water-resistant and windproof.
Since the gloves come in a pair, I started off playing several holes with them on both hands, and left them on for chipping and putting. Right off, I noticed that my feel and touch were not bothered by the gloves. Since it was not raining this day, grip was also not an issue, but I had other plans in mind to test that aspect of the gloves.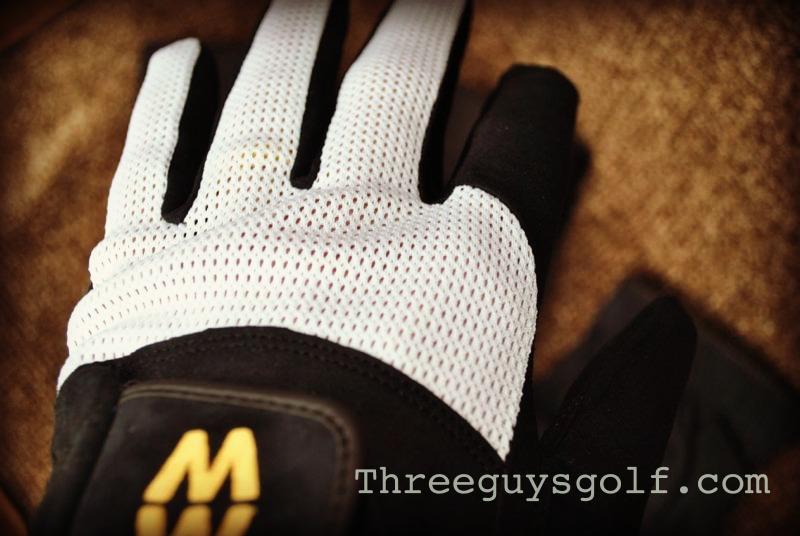 After several holes, I realized that it was time to 'take the plunge' and try out this 'Aquatec' fabric that does all the magic for all-weather grip and wicking. Forget waiting for rain, I just walked up and buried my hands in a pond that sits in front of an uphill par three. Dry no more, the gloves were totally soaked – game on!
Fortunately, I had hit the green with my tee ball, so I walked up and looked over the 20-foot putt and drained it with soaking wet hands… no slip on the putter, and still plenty of feel. I was slightly nervous when I walked over to the tee box with my driver since I was about to swing at full speed with soaking wet gloves. To my delight I proceeded to blast a drive down the middle with zero slippage or hint of losing control of the club.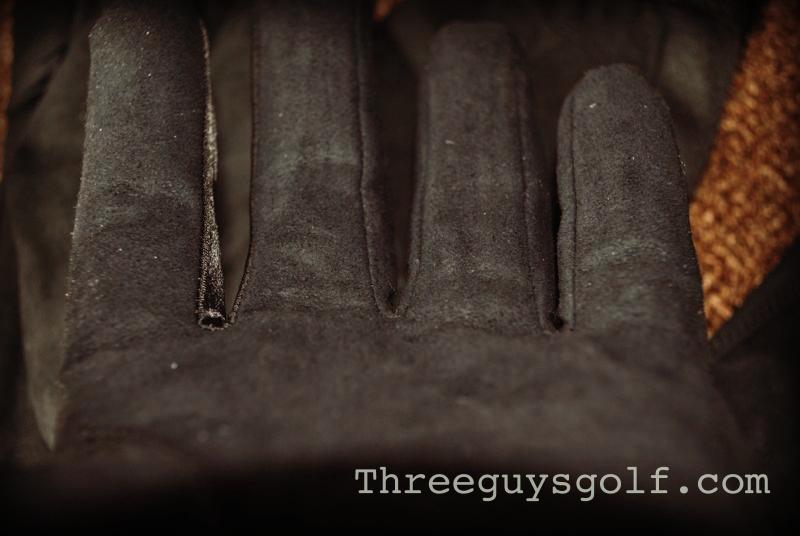 Anyone who has played golf in the rain knows the mental toll it can take on you. Trying to keep your clubs, grip and gloves dry can occupy a ton of your brain, leading you to lose focus. What I love about the MacWet gloves is that I never for one second had to worry about losing grip. I did not even need to dry off a grip or attempt to keep the gloves dry. I suspect they actually grip better when they are wet. Which leads me to back to my initial question: "why would you NOT have a pair of these in your bag?"
The gloves are machine-washable, and come with a 30-day, money-back guarantee. You'll need to measure the part of your hand just below where your fingers split from the rest of your hand, in cm. This will give you your size, and they're available via MacWet.com, Amazon UK, and other online outlets for around $40 including shipping. Do yourself a favor, and put a pair of these in your bag. The day you need them, you'll realize it was a no-brainer.
You can learn more about MacWet golf gloves on the Glenmuir website.