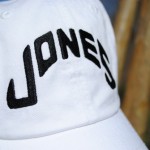 Jones Golf Bag Preview: One of the great things about attending the 2012 PGA Merchandise Show was that I got to meet with a bunch of companies who were unveiling new products. Among the companies that stood out to me was Jones Golf. Unlike the rest of the golfing world who is super-sizing everything, Jones Golf harkens back to a time when less was more.
While I admit I have recently moved to a cart bag that affords an insane amount of room for all kinds of extra stuff like jackets, hats, shoes and a twelve pack of beer, it was not always that way, and for that reason I am intrigued by the Jones Bag.
Jones Golf Bag : Recently, I had the opportunity to speak with one of the founders, Matt Lemman to discuss the history and future of the Jones Bag. Little did I know . . . over 1 million Jones Bags were sold in the 1970's and 80's, qualifying it as a bonafide success. But due to a number of factors, sales have fallen into a sharp decline since their heyday. Now, with fresh ownership and renewed energy, the Jones Golf Bag is set to be re-introduced to a younger audience.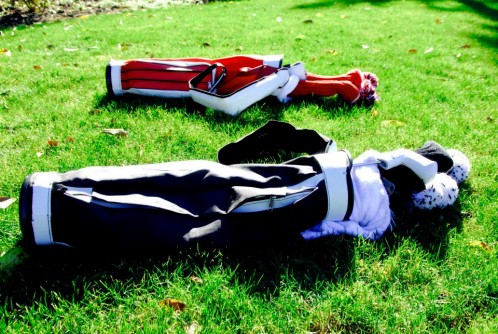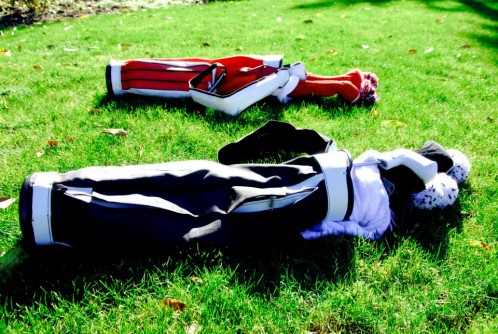 Made of ballistic nylon and available in a number of colors, the Jones Golf Bag will offer the player everything they need with nothing they don't. Each bag comes with two pouches and enough room for all of your essentials. You will note the current model has a single strap (meant to worn with the clubs facing backwards) and no stand. While this may be seen as a technologic retreat, there is a certain elegance to this design, which Jones hopes will be a hit with both the younger crowd looking for a hip alternative and for us geezers who love a touch of nostalgia.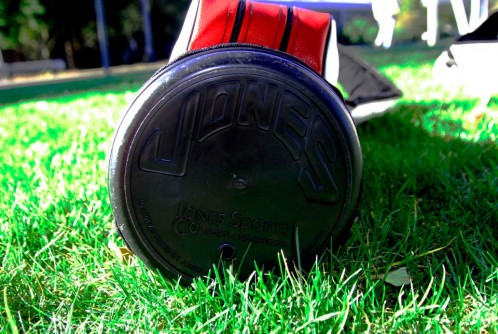 Debuting in June 2012, the Jones Golf Bag will be made available though various online retailers and golf clubs. See the order form Jones provides for club orders. Additionally, monogramming and logo embroidery will be available making the bag even more unique, but sorry, no phone or radio options offered.  Until we get a first-hand look at the bag you can see lots of pictures of the Jones Golf Bag on our Facebook page.