Last year, Adam reviewed the SeeMore M9 putter so I had a bit of familiarity with the brand, but until I visited the website I had no idea about the number of styles and customization options that were available. SeeMore offers everything from broomstick to conventional heel-toe weighted putters with a multitude of additional options. However, the one consistent feature in all of the SeeMore putters is the inclusion of the RST or Rifle Scope Technology.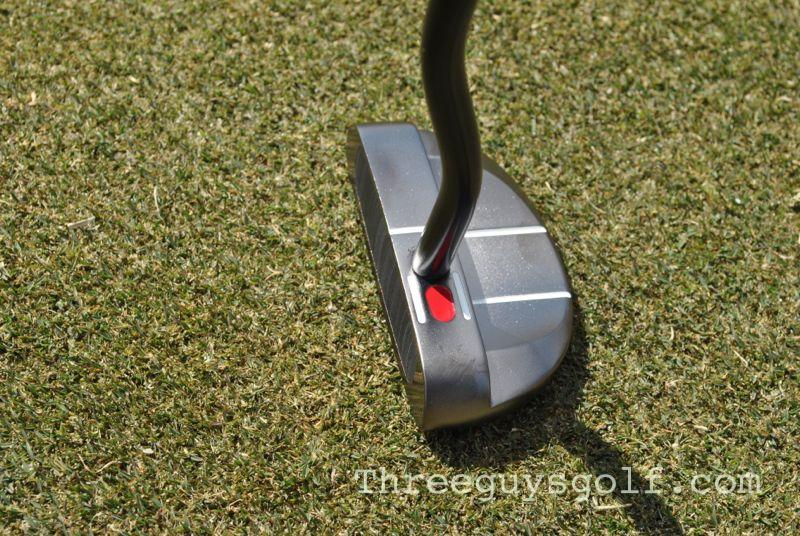 What is RST? It's so simple and effective. Basically, if you line up over the putter and can see the two white alignment lines but cannot see the red dot, the club face is square and you ready to roll the putt. On the other hand, if you see the red dot during your stroke, you've managed to open or close the face relative to square. In my case, I putt on an arc so as long as I don't open or close the face related to my chest, the dot stays hidden and I roll the putt right on line. In other words, RST makes it super easy to get in the right position over the putter because it shows you if your face is square at impact.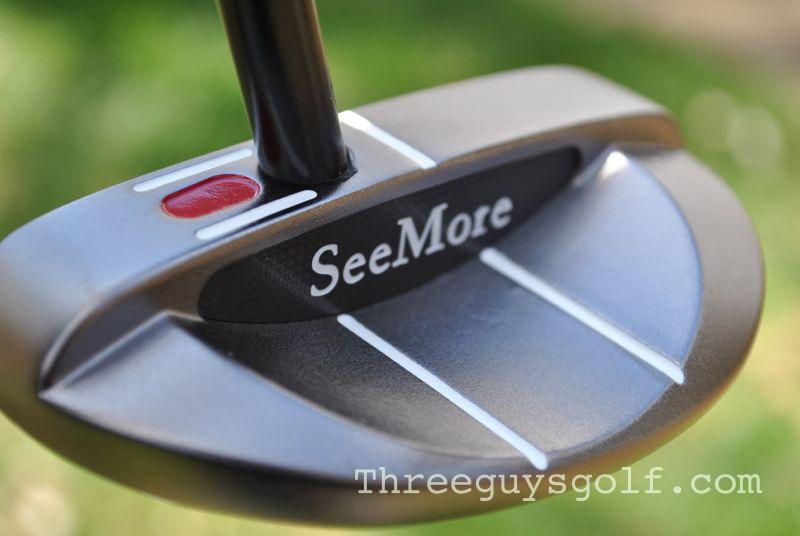 SeeMore Si3w Specs and Performance:
SeeMore Si Series putters 'feature precision cast 303 stainless steel heads with soft thermo plastic urethane (TPU) face inserts. This means it has an expanded sweet spot with enhanced perimeter weighting, softer feel and slightly less rebound for those preferring the performance of a tour-level elastomer insert. For most players I think the expanded sweet spot is absolutely a great benefit as it allows for slightly off-center hits.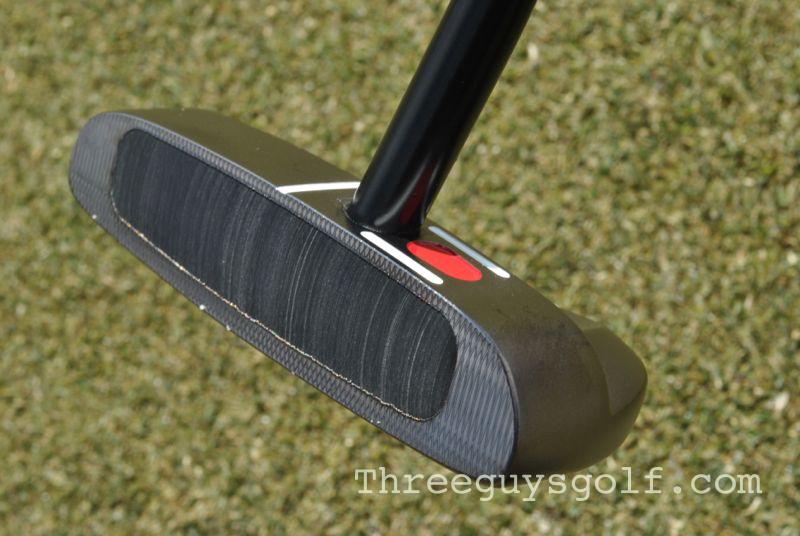 Plus, I just really like the feel of an insert and having the ball come off the face with minimal noise and clank. Note, this insert is also milled so that it does have some grip which helps reduce skid and get the ball rolling as early as possible. This specific putter is 340 grams with a 33 inch shaft and standard 70 degree lie angle. However, nearly every aspect of the putter can be customized.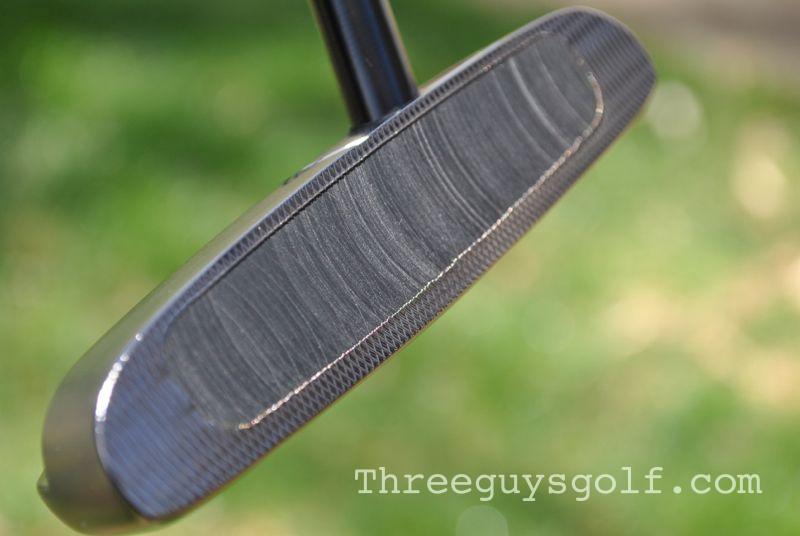 I putt mostly with my right hand and tend to keep the handle slightly ahead of my hands to further streamline my transition from chipping to putting. Because of this technique, I opted for the offset, or 'whistle' shaft, which is where you get the 'w' in Si3w. To finish it off, I opted for the orange oversize FeelTec grip and blue headcover that features the familiar SeeMore logo and American Flag.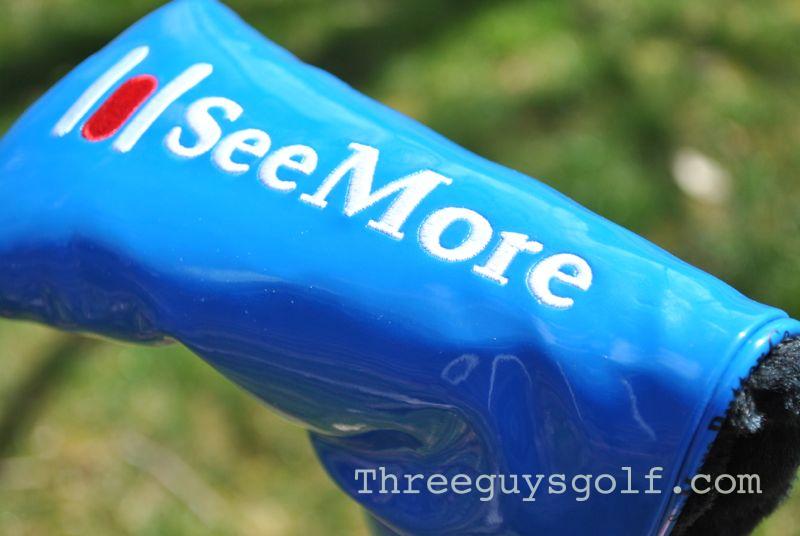 It's always a gamble when we get a new putter to review because we have little idea how it will actually suit us, and often times it takes a few rounds to get the feel for it. In the case of the SeeMore Si3w, it was pretty much love at first putt. Truthfully, it was just about the best of any putter I've ever tried out of the box. During my first round with the SeeMore, I rolled in a bunch of mid range putts and was always very comfortable getting in my stance and making good contact.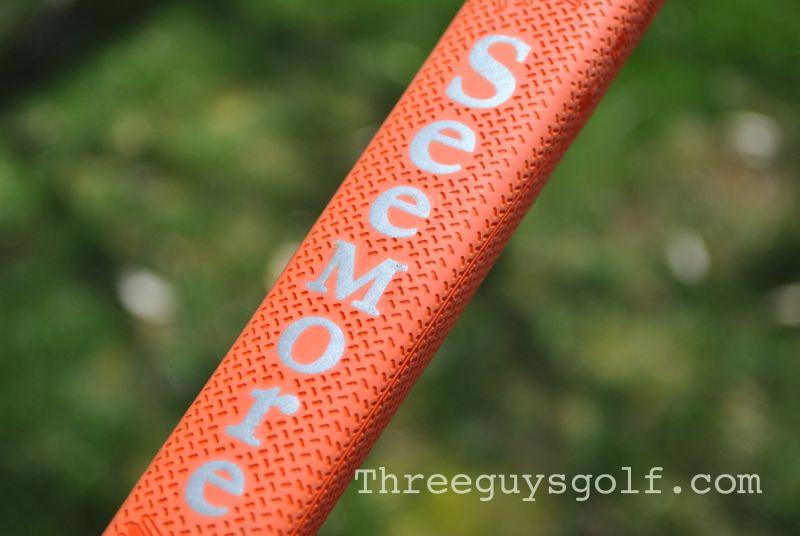 I also really like the elastomer insert and the sound and feel of the ball off the face. I was equally pleased with the FeelTec oversize grip as it is firm without feeling tough, and in my opinion, it enhances my feel on shorter money putts immensely. After several rounds, I've noticed that the 340 gram weight is best suited to medium and fast greens which brings up the question of whether you should have more than one putter.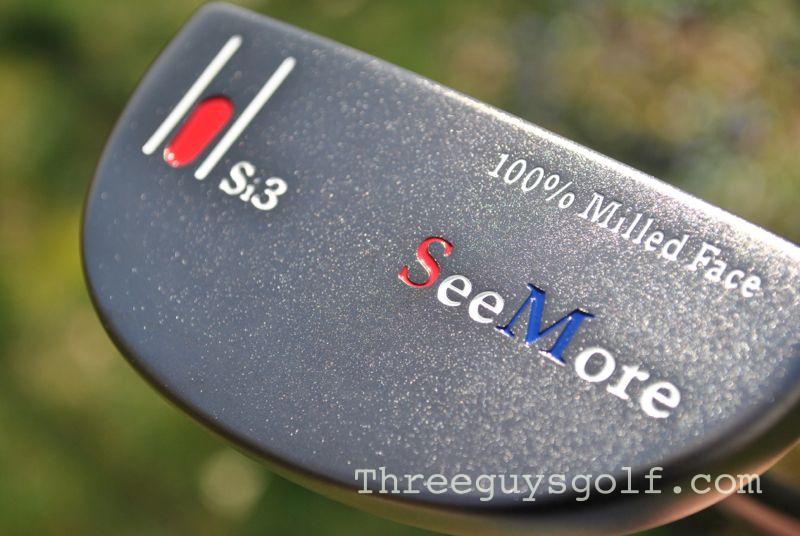 The fact is, some putters are better suited for slow greens while others for fast so it makes sense to have more than one flatstick. Granted, this can be expensive, but in the case of the SeeMore Si3w (which is very reasonably priced at $165), it is not a crazy splurge to have more than one putter weight.
You can visit the SeeMore website to see all of the styles and options available.