Each spring we scour the earth to find a handful of unique items that are what we call "golf bag essentials". While each one may not literally go into a a golf bag, they are all products we think every golfer should check out. We have gadgets, tools and even food – all of which have be personally used by us and get our Three Guys Golf sign of approval. Check it out!
Seamus Divot Repair and Ball Marker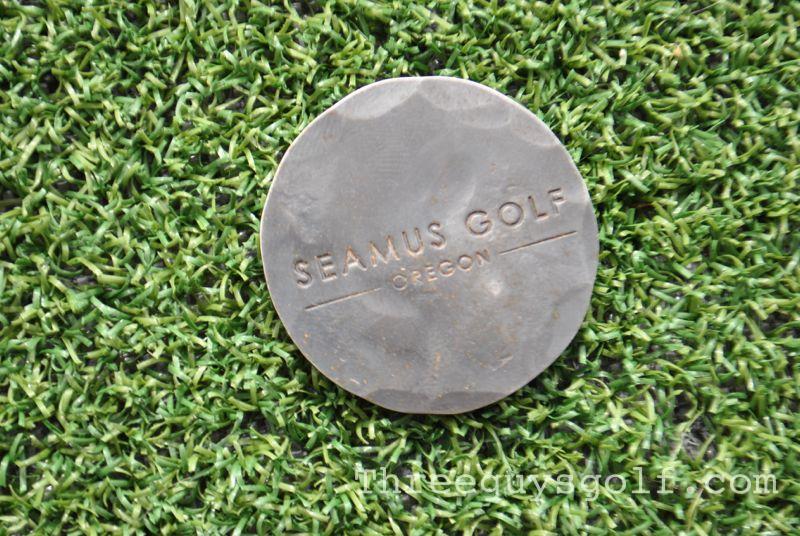 What golf bag essentials post would be complete without a divot repair and ball marker suggestion. Most divot repair tools are either too wimpy or too gimmicky. The Seamus divot repair tool is neither. It is big and honking and hand-freaking-made. Not just handmade but hand forged. Yea, banged out by a big burly guy with a hammer and sweat dripping from his brow…well I made that last part up but I think I have seen a few too many episodes of Game of Thrones recently. You get the point – they are legit and 100% unique.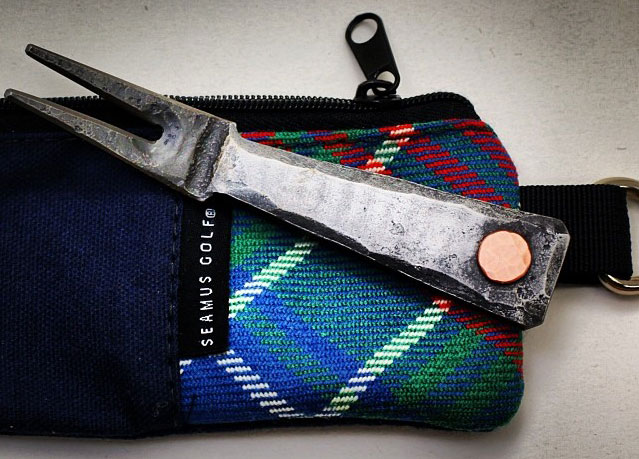 You can find both of these items on the Seamus website. Oh, and they also sell awesome headcovers!
The Hat Sponge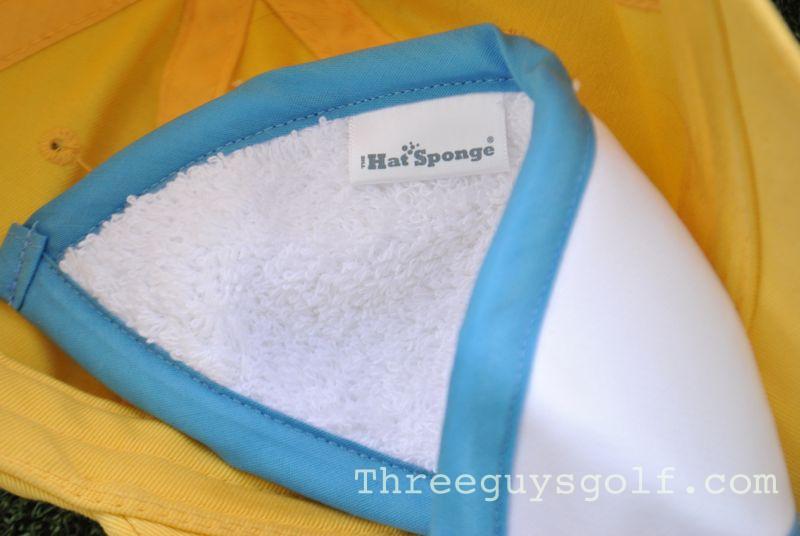 How many of your favorite hats have you had to throw away due to nasty sweat stains? I know for me, living in the south, hats have a short life span in the dead of summer. Leave it to an Englishman to come up with a clever invention called the Hat Sponge which sits inside the brim of your hat. Not only will it wick away and  absorb most of the sweat but it will also eliminate any scratchy feeling for those of us who are a little thin on our forehead. Plus, it won't change the shape of your hat at all. No one, even you, will realize you are wearing it (kind of like the man bra). My tip: save your hat, get the Hat Sponge.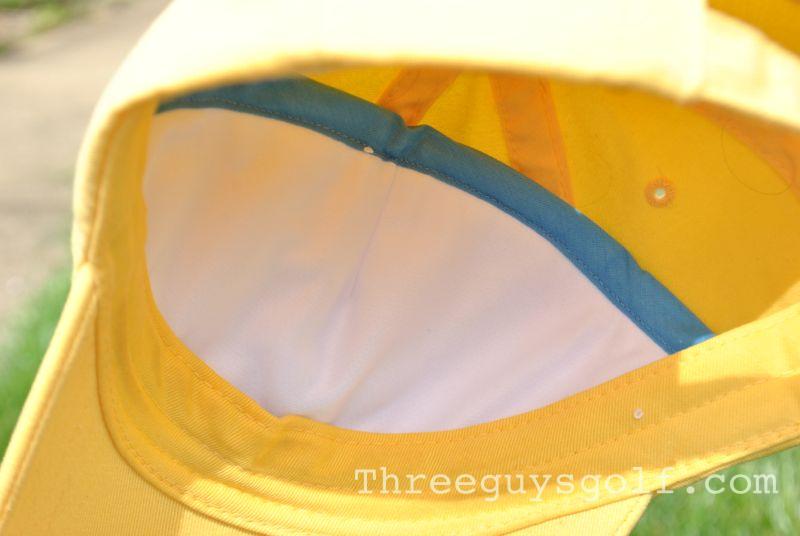 The Hat Sponge runs $13.00 which is will pay for itself pretty darn fast. Get them on the Hat Sponge website.
Mettle Golf Gloves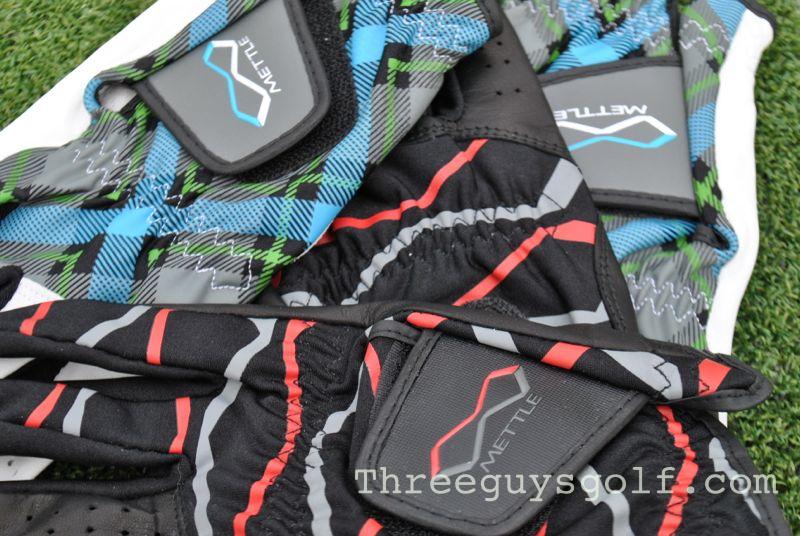 You gotta have a golf glove but that does not mean you have to settle for a boring white one. Mettle Golf is a new company that offers sylish golf gloves. Made for Cabretta leather and a lycra top, the Mettle gloves are definitely not run of the mill. I have been all in with unique golf gloves for a few years now but I have not seen any that have these types of patterns. Because the top is lycra they are able to create intricate designs that are not possible with a full leather glove. NOTE: these gloves are supposed to fit tight but I would recommend ordering a full size up as they also run a bit small.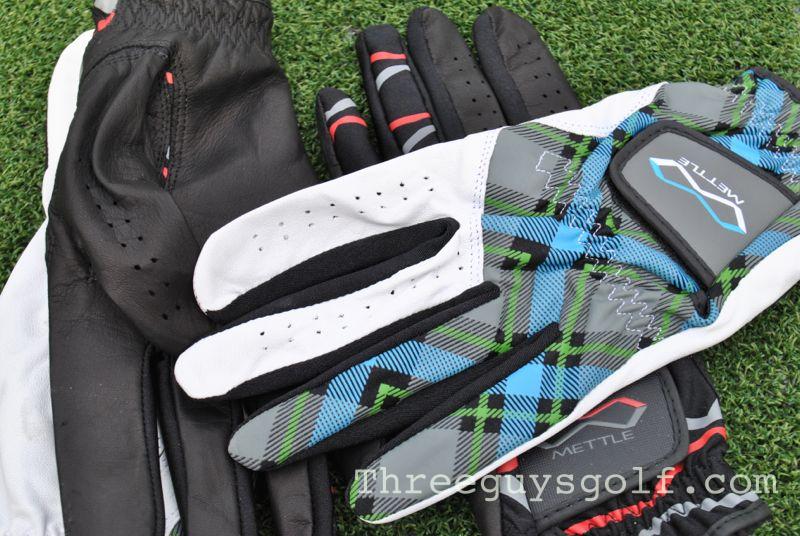 Don't settle, get some Mettle. The Mettle Golf gloves are $20 – $24 and can be purchased on the Mettle website.
3 Up Golf Balls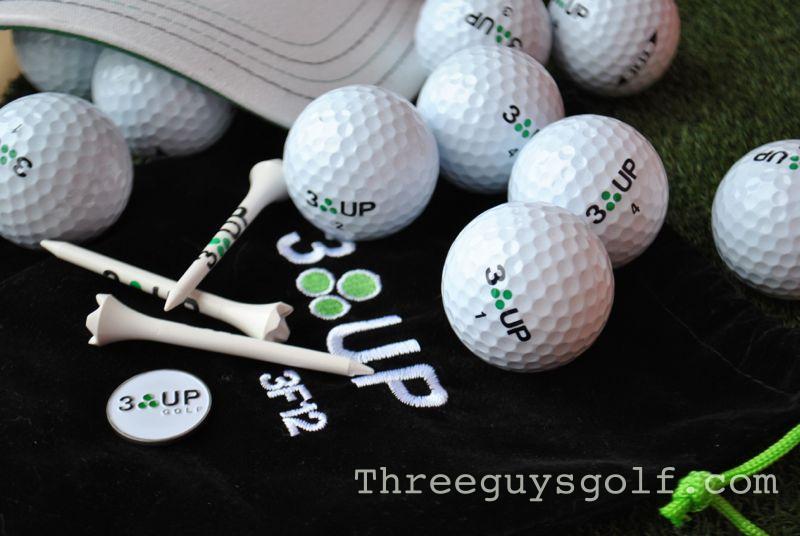 The one thing that is in every golf bag is of course golf balls. 3 Up golf balls are a premium golf ball that perform extremely well. While I will not claim they are the best ball on the planet, they are pretty darn good, especially if you like a lot of feel around the green. Plus 3 Up Golf does something really unique…they give back. Yep, they have actually built the cost of charity into the price of the ball. That way every ball that you purchase will send $3.00 to charity. To date, 3 Up has donated thousands of dollars to groups like "Golfers Against Cancer". Another cool thing about 3 Up is that when you buy a dozen balls they come in a pouch that includes a few branded goodies like tees and ball markers. Get the point? . . . these guys want to show you the love. Check them out, buy a dozen and if you don't like them you can rest easy that you still made a charitable donation…but my bet is you will dig the balls too.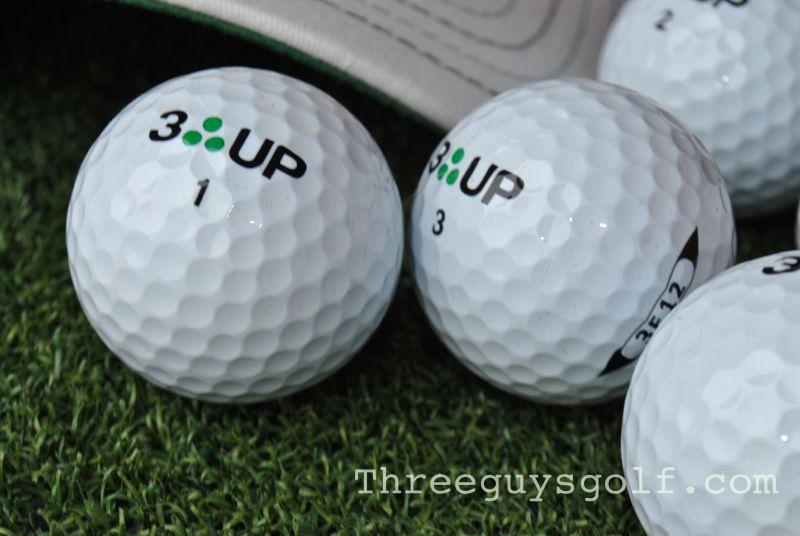 You can order sleeves or dozens of the 3 Up Golf Balls on the 3 Up website.
GolferAid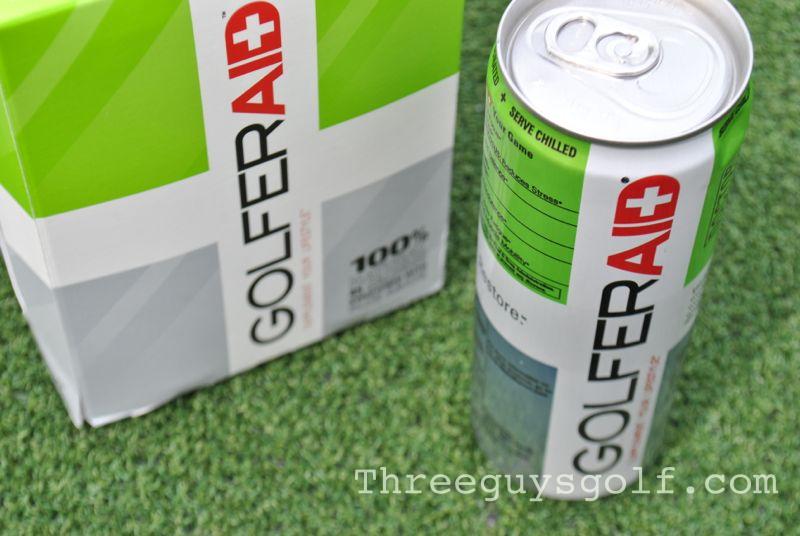 Now normally my 'golfer aide' is a few cold beers, but every now and then we all need some real hydration. Where GolferAid is different than most sports drinks is that is is loaded with supplements that are directly related to the game of golf. So not only do you get the electrolytes that help replenish, but you also get supplements that help with everything from vision to mental focus. What it does not have is a ton of sugar, which is basically the primary ingredient in most sports drinks, and it has zero caffeine. Plus they give 5% of the profits to golf-centric charities. In other words, while most energy drinks are casting a big targeting net, Golferaid is made specifically for golfers who have special requirements.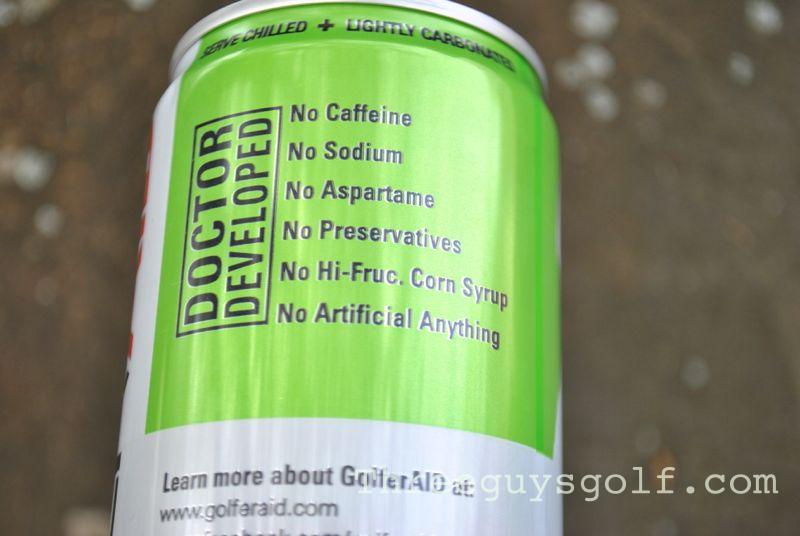 You can find GolferAid in many pro shops or you can order directly from the Golferaid website.
Snap Hookz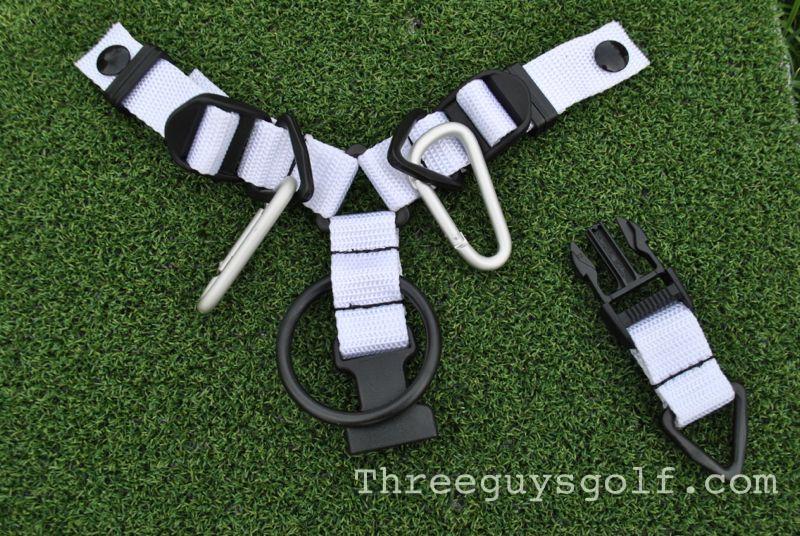 Are you one of those guys who likes to carry three towels, a club brush and still have a place for 5 gloves to hang? Problem is, most golf bags only have one hook or loop. Good news, hoarders… Snap Hookz is here to rescue you. Snap Hookz is a super easy and cheap way to add additional loops and connectors to virtually any bag. Just use the snaps from your rain hood to attach Snap Hookz. You can put it on either side or front of your golf bag depending on your preference. You then can hang, clip or loop all the essential gear. Oh Snap(!), this gizmo is pretty darn useful and the guys who I have given the Snap Hookz to absolutely love it.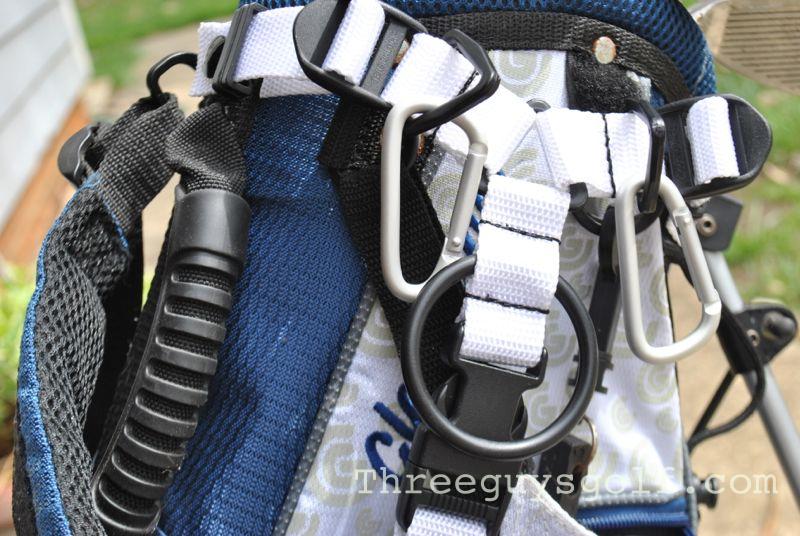 Snap Hookz run $15.00 and can be purchased on their website.
Swiftwick Socks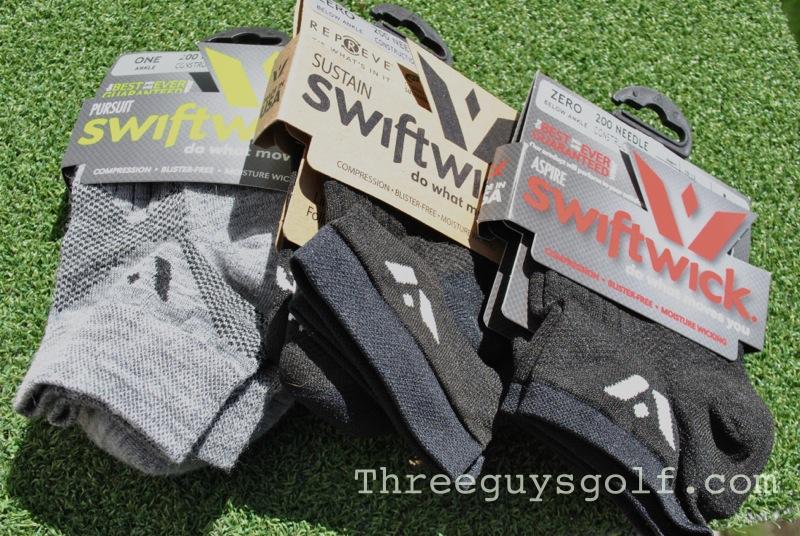 Socks? Yeah socks, and they are not all created equal. I am a huge fan of Kentwool socks and they have pretty much been a staple on my foot for the past three years, but since getting Swiftwick I am now a two brand guy. What gives? Well, for starters, Swiftwick offers compression socks which really provide some extra comfort. Additionally, they offer a ton of styles from super thin to a thicker wool so you can have a pair for any occasion. And, for guys like me who have too many pairs of shoes, I sometimes need a thick or thin sock depending on the particular shoe (or even the season as feet swell in the heat). As for durability, I have been wearing the Swiftwick regularly for the past 3 months and they show no signs of breaking down.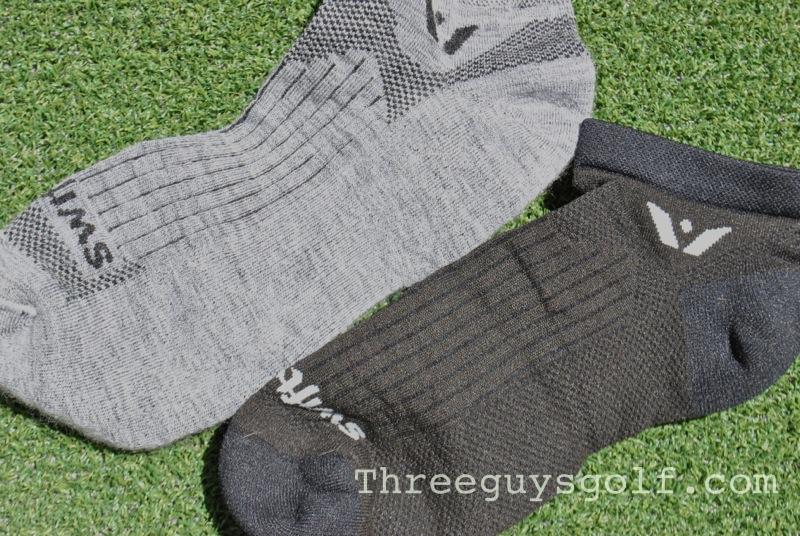 They are your feet dammit! Get some decent socks. Check out the Swiftwick website.
Kingmade  Jerky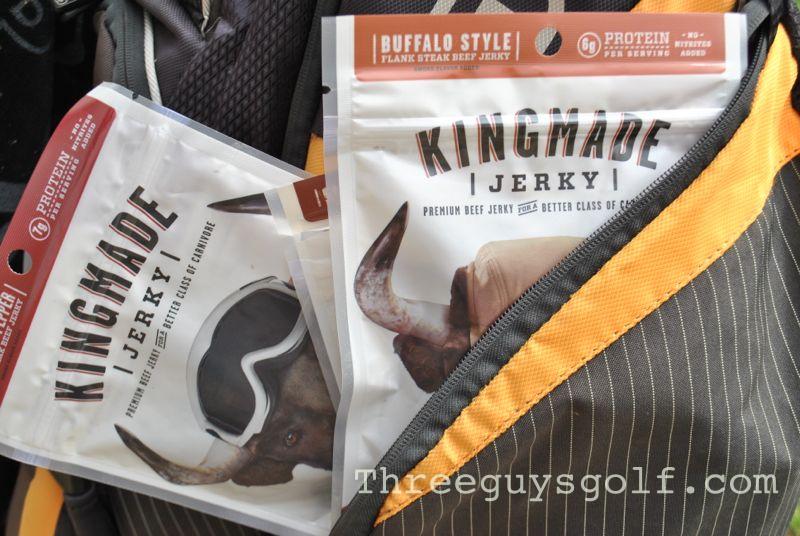 No golf bag is complete unless it stocked full of tasty jerky. Being a bit of a jerky snob, I can tell you this stuff is legit. Plus, it was created by Tour Caddie, Jeff King. After years of tinkering in his kitchen, Jeff grew weary of having to fix up batches for guys on the PGA so he has graciously made it available for everyone (even non-golfers). Kingmade Jerky comes in three flavors, Buffalo, Sweet Chili and Classic (which I am eating as I type). Seriously, don't be a dope, get some Jerky!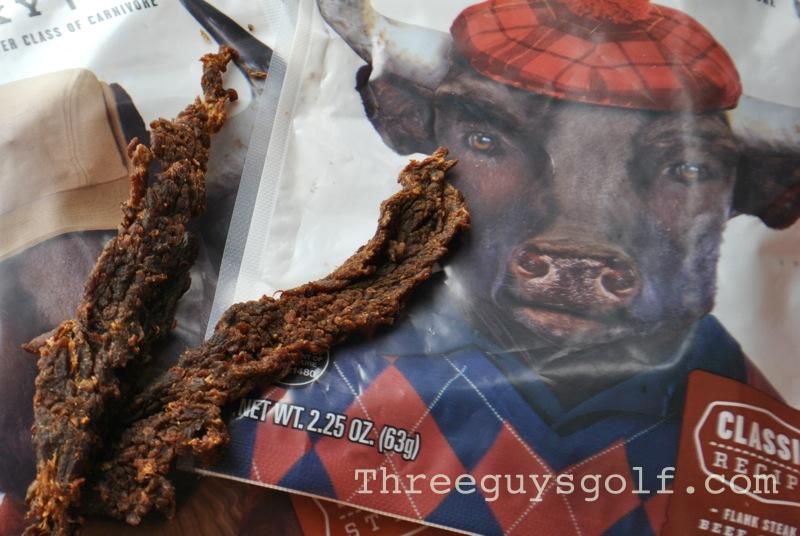 You can buy these direct from the Kingmade website.
BONUS: Pig Whistle Barbecue Sauce
Ok, you can't put this in your golf bag but take it from me this is some of the best sauce ever. You know how every time you take a $5.00 shot and try some cool looking new BBQ sauce at the store, only to find out that it tastes exactly like the dumb Kraft sauce that costs $1.00/gallon? This is not that sauce.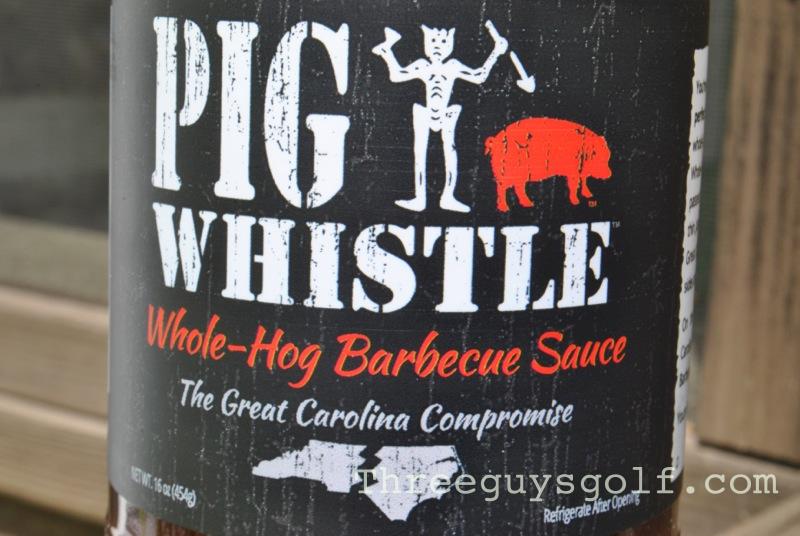 Yes, he is a buddy of mine (introduced by fellow blogger Matt). Not only has Wyatt won numerous awards for his barbecue sauce but he cooks one hell of a pig. Seriously, the dude is a bit crazy with how much time he spends preparing the pig. True story: My wife made a chicken dinner that looked kinda lame, but being the good husband I did not say anything. I was stunned when in fact the boring chix tasted amazing! When I asked her what was on the chicken she said "I just put some of Wyatt's sauce on it". Damn, and that was chicken.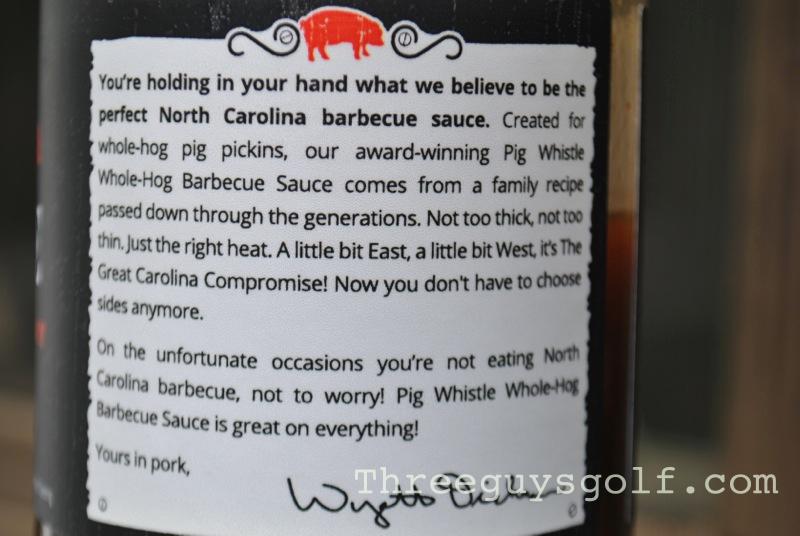 Do yourself a favor and check out the Pig Whistle website.
That's it for this year, but you can also check out our 2013 Golf Bag Essentials post as well.