I have to admit that when the size 8 Ashworth Cardiff ADC arrived on my doorstep, I was a little concerned. I'm 43 now and the older I get, the bigger my feet seem to get and the pickier I get about shoes and the comfort of my feet. While the length of my foot has stayed basically the same over the years, across my toes seem to continue to spread wider and wider. Hence, I have started to by larger shoes because standard sizing in shoes across the toe box have been consistently getting more narrow.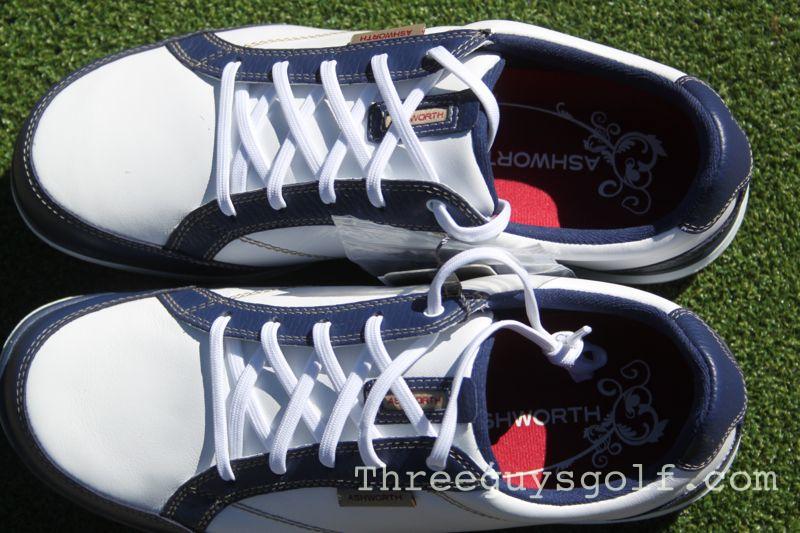 I avoided putting on these size 8s for a couple of weeks. The overwhelming dread of squeezing my feet into another pair of shoes where my toes were squished together was creeping ever so closer. Finally, with beautiful sunny skies and no rain in sight, I pulled out my navy and white Ashworth Cardiffs and decided to suck it up and give them a whirl.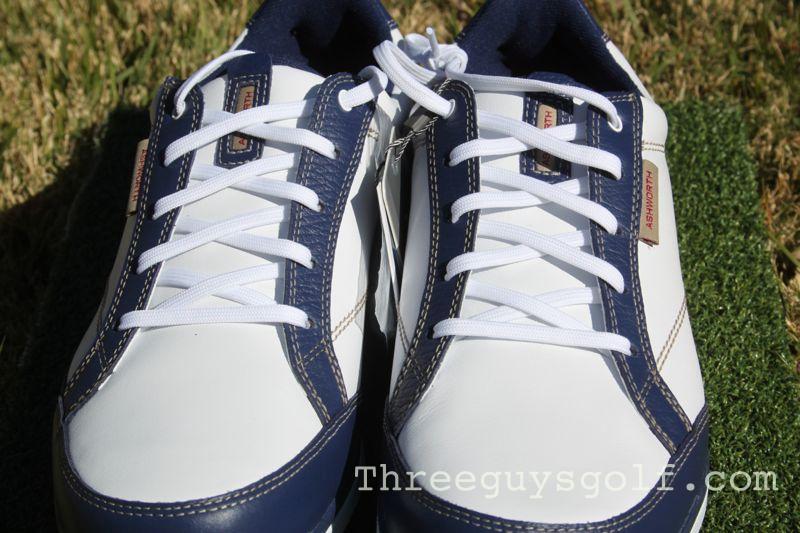 All I can say is WOW! Could it be true? Is there really a pair of golf shoes out there that are the right size in width and length that are also comfortable, practical, and perform? Here is your answer…YES!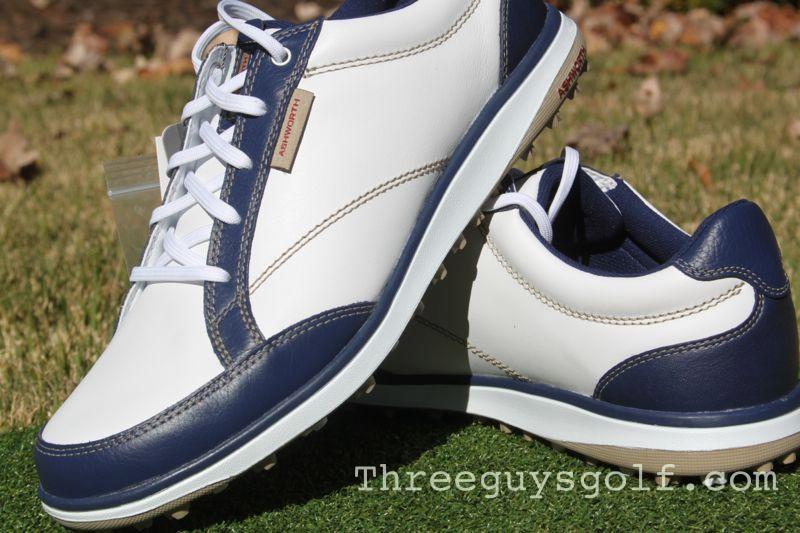 Not only do these shoes perform on the golf course and they might be the most comfortable golf shoes I have ever had, but Ashworth stands behind them with a two year waterproof warranty. And believe me, with the soggy summer and fall we have had in Atlanta, waterproof is essential. No leaks here trust me, I have walked these shoes through every inch of my waterlogged course. This new Cardiff is both functional and flexible with a spikeless outsole that delivers both stability and traction under any conditions.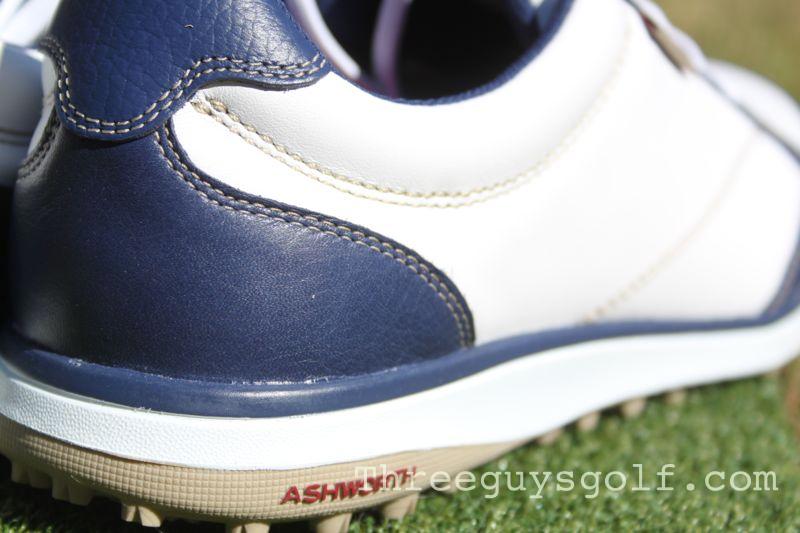 And you give up nothing in style for such a high performing shoe. The Cardiff ADC has the look of a classic, traditional spiked shoe with all the modern performance enhancements. I've always loved the look of the classic golf shoe, but have usually found that shoes with the traditional look, usually lack in comfort. This is not the case with this Ashworth shoe.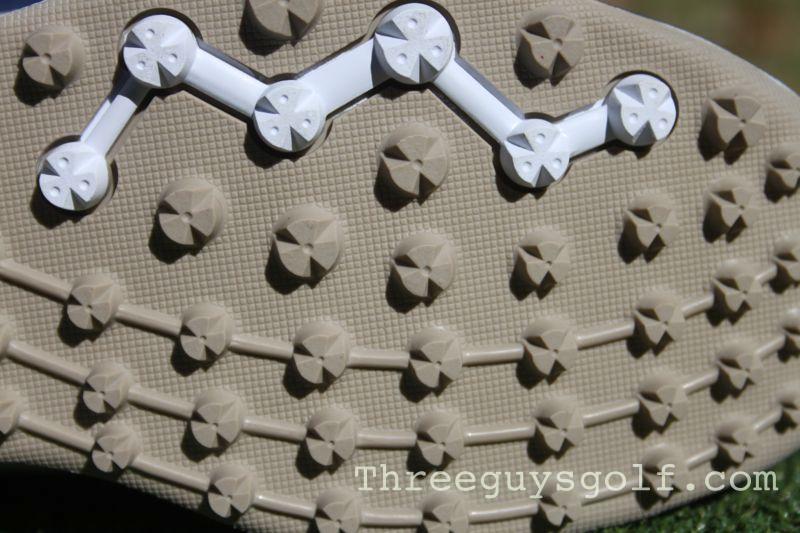 It is a beautiful shoe with a premium leather upper, advanced comfort last and super-soft polyurethane sockliner on a poured PU midsole. The women's leather Cardiff ADC is available in four colorways with a MSRP of $120.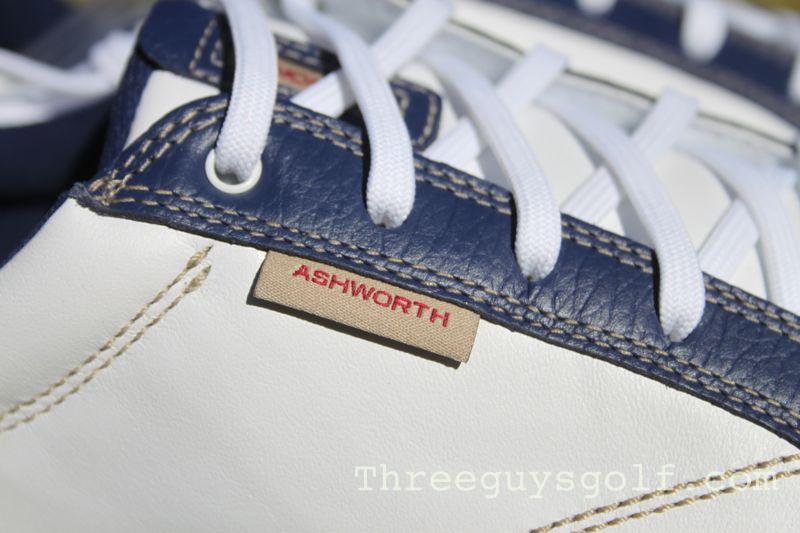 Ashworth makes a very similar Cardiff ADC for the men as well. You can see the whole line on the Ashworth website.