Ashworth Open Script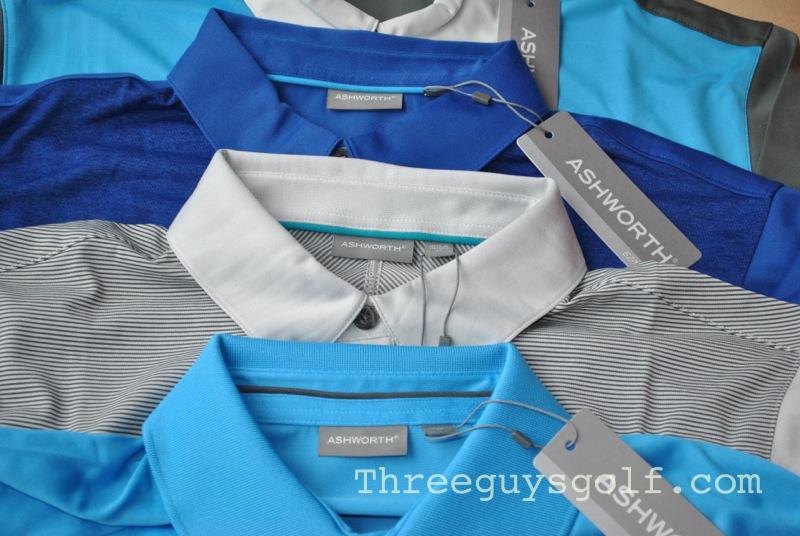 The Open is just days away, so we thought we would give you a preview of the actual Ashworth script that will be worn by 2013 US Open winner Justin Rose. So far this year, we have personally seen all three Major Championship Ashworth scripts (one of which you can win here). For the Open, Ashworth again shows why they are one of the premier golf apparel companies.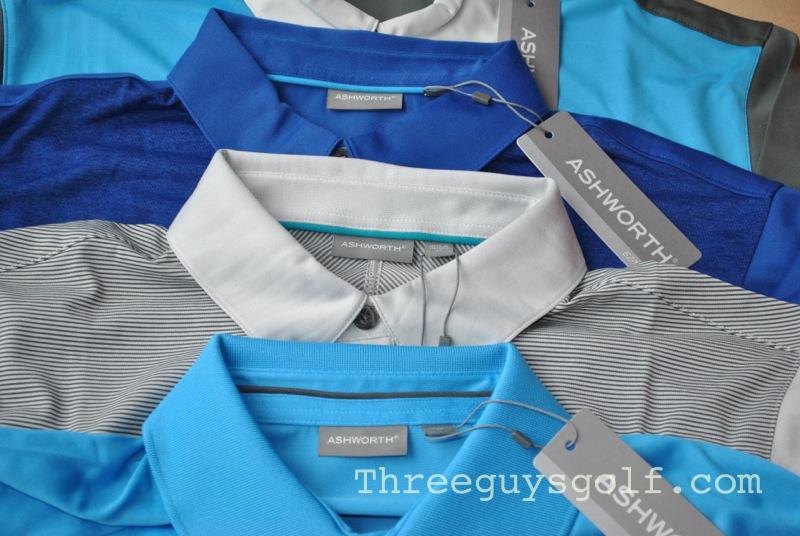 All four shirts are fairly traditional but with nice details that set them apart from your basic off the rack polo. Specifically, Ashworth has added four button plackets, breast pockets, and button down collars in various combinations that give the polos a certain level of distinction and class.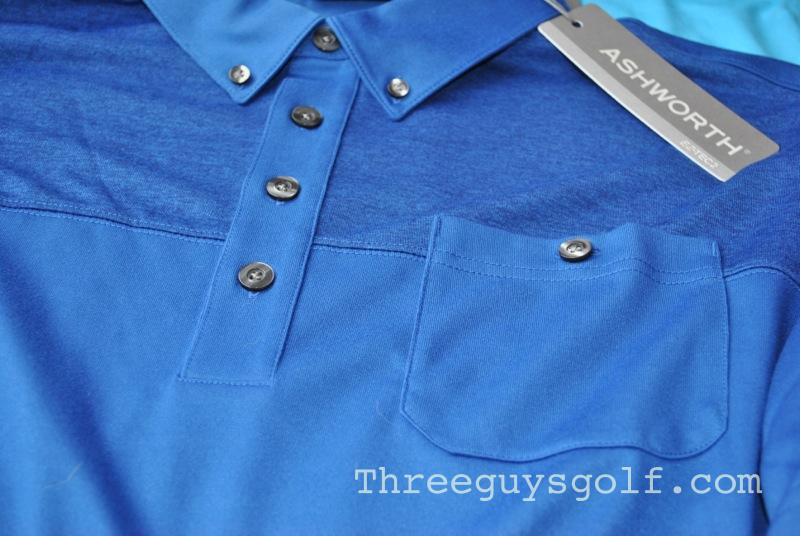 Addtionally, Ashworth has done a nice job with color. While 3 of the shirts are mostly solid in color, the Performance EZ-SOF Blocked Golf Shirt features wide stripes across the chest. My only complaint is that the pattern is only on the front of the shirt as I prefer when it wraps around.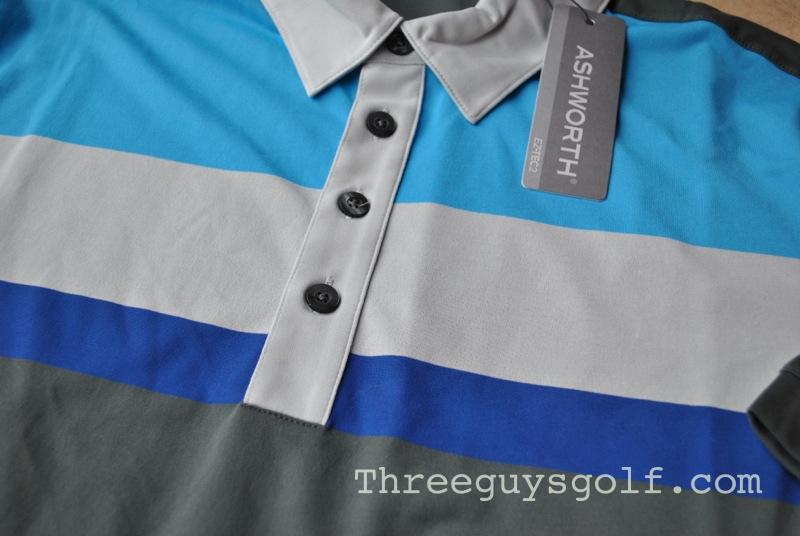 The EZ-SOF Cut and Sew Golf Shirt uses a smaller striped pattern, but still manages to give the illusion of a wider chest, which for slimmer guys is a welcomed feature. Note that the pattern on this polo is also on the back of the shirt.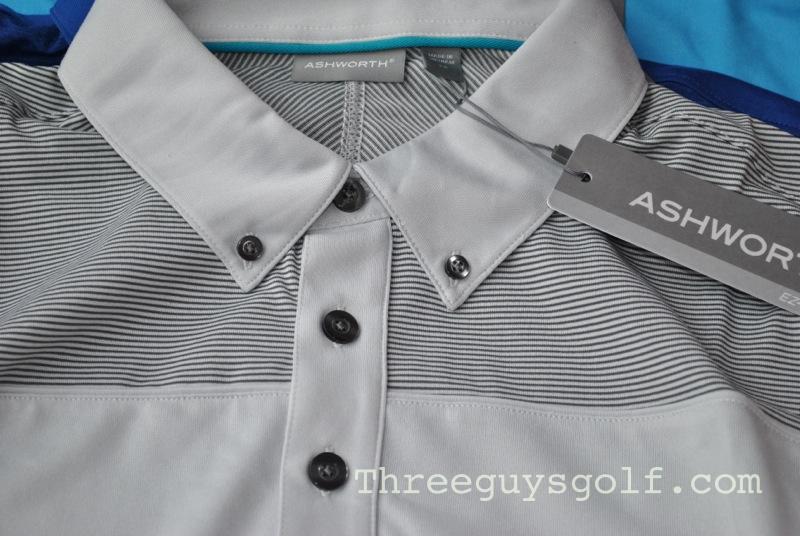 While the remaining two polos are solid in color, I dig the addition of a breast pocket. Even though they are basically functionally useless outside of stashing the $5 bill you took from your buddy, they act as a splash of style.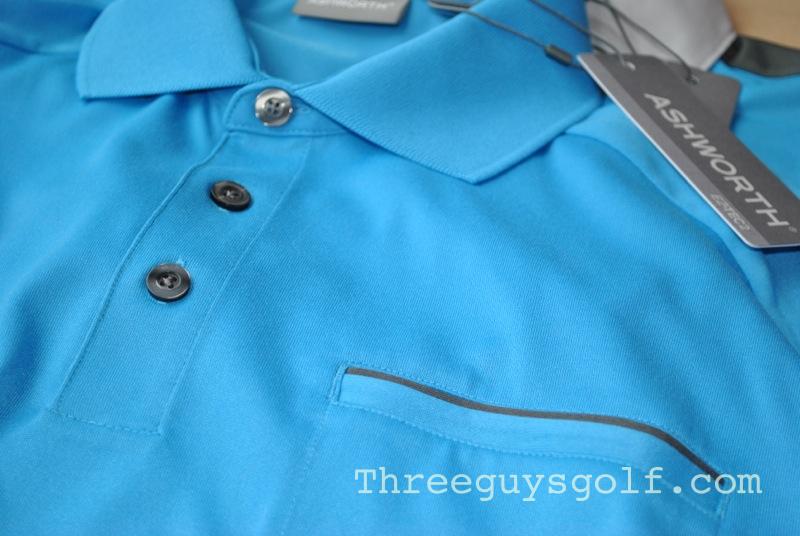 The only downside of course is that we will likely never see any of these polos on TV, as temperatures and weather are rarely "ideal" for the Open. Still, my hat's off to Ashworth for another great script for a major championship.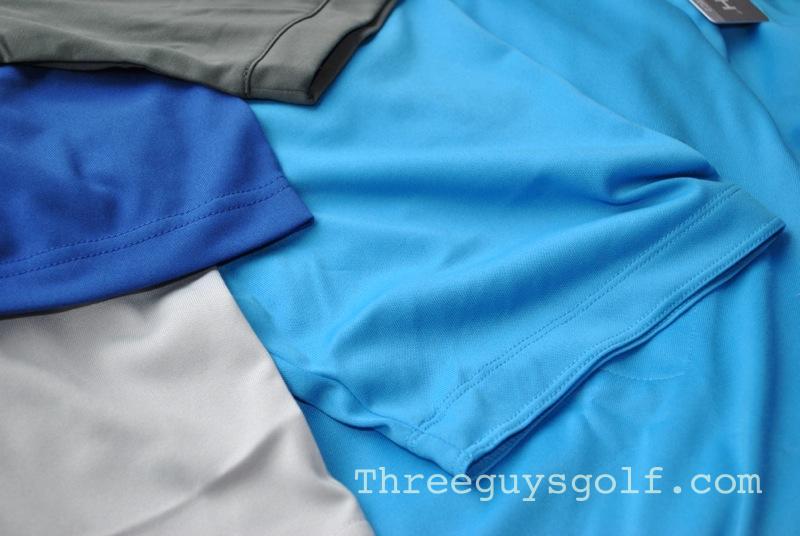 You can visit Ashworth on the web here.