Low Tide Putters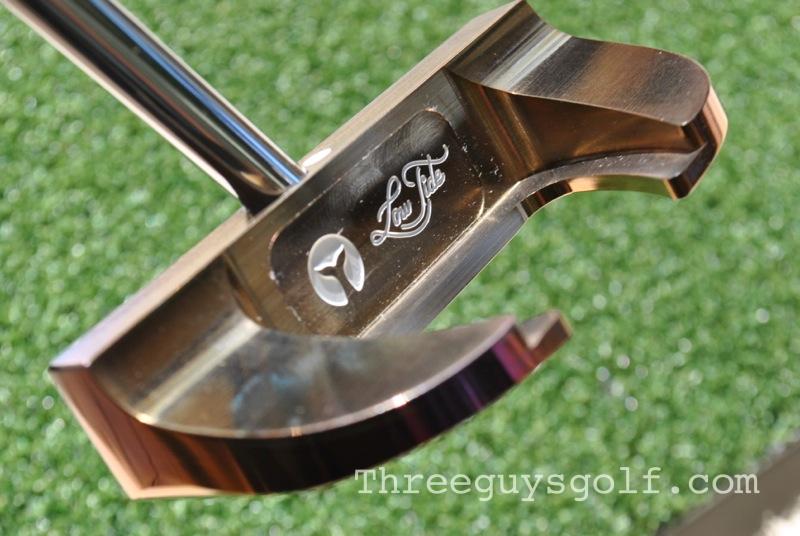 I freely admit that I am a sucker for pimped out putters. Yes, I know looks should not be the decided factor when choosing a flatstick but I just refuse to comprise on aesthetics. Even though Low Tide putters have only been around for about two years they have quickly made a big impression on those who follow the boutique putter market. First off, they are downright beautiful. With three basic models – Fin, Whale Tail and Rip Curl – Low Tide Putters have come out of the gate with eye popping designs.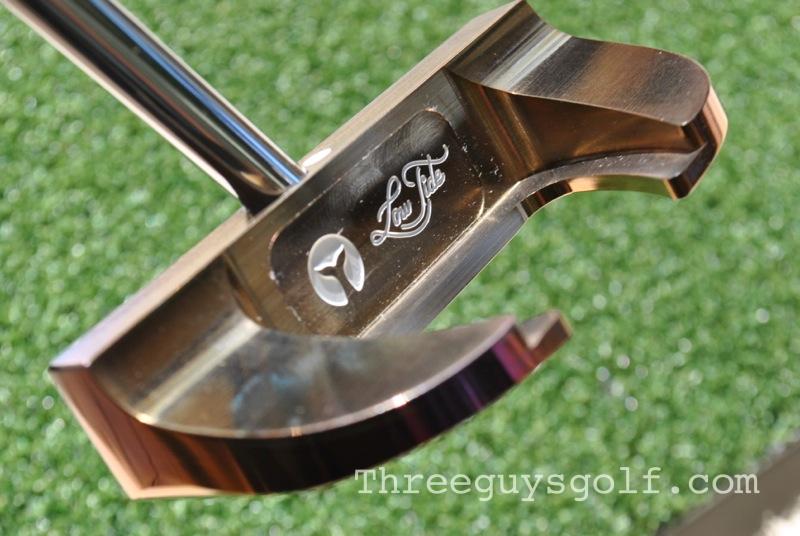 Long before I ever touched one of these putters, I was checking out pictures on the Low Tide Twitter and Instagram feeds. If nothing else, these guys are pretty darn sharp when it comes to displaying their product, although I probably should not be surprised since the two founders of Low Tide are not exactly graybeards.
The history of Low Tide Putters is the age old garage-to-boardroom success story (although I think they are still somewhere between those two points). Still, the fact is the company was founded by two friends with complementary skill sets and a whole lot of desire to create a putter that is both beautiful and functional. Barely removed from the long nights spent creating the first prototype, Low Tide Putters are now getting great reviews. I, for one, fully expect that it is only a matter of time before the larger population takes notice as well.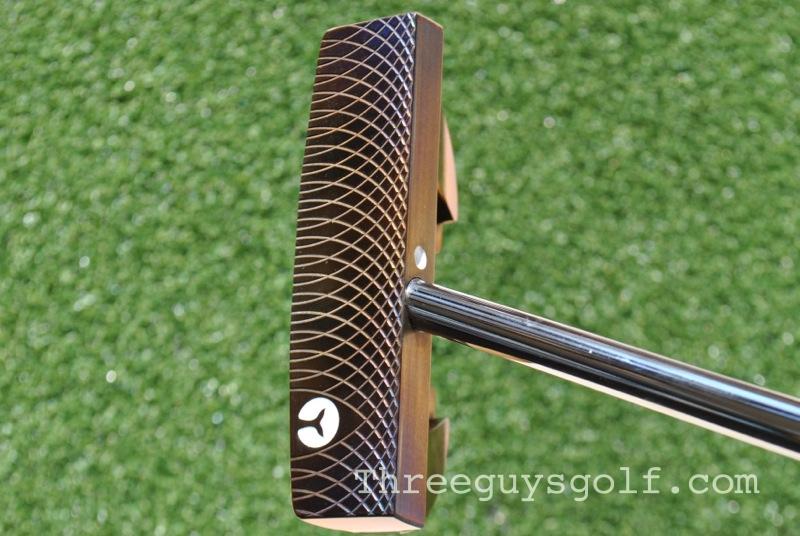 For my review, I chose the Whale Tail because I tend to prefer more of a mallet shape (at least in terms of performance). Milled out of a single block of stainless steel, this putter is definitely a head turner. The shape is aggressive and bold and reminiscent of the butt-end of weapons used in Game of Thrones. Couple the unique shape with the rainbow torched finish and you have a flatstick that is sure to be noticed by everyone in the foursome.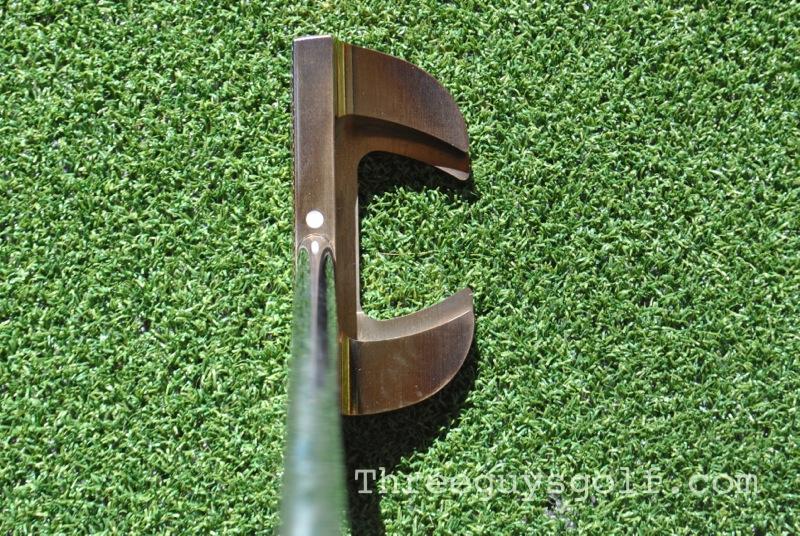 A few side notes on both the shape and the finish before I move on. I am not sure how much time was spent measuring the gap in the back of the putter but it is literally the exact space needed to pick up a golf ball. It is hands down the easiest putter to scoop up a ball with. The finish is absolutely beautiful and the rainbow effect varies on how the sun shines upon it. The top of the putter is also quite shiny, even to the point that it caught the sun almost too squarely. With that said, the finish starts to dull over time so there's a little good news/bad news: the glare goes away but the rainbow "wow" factor is also diminished (but not eliminated).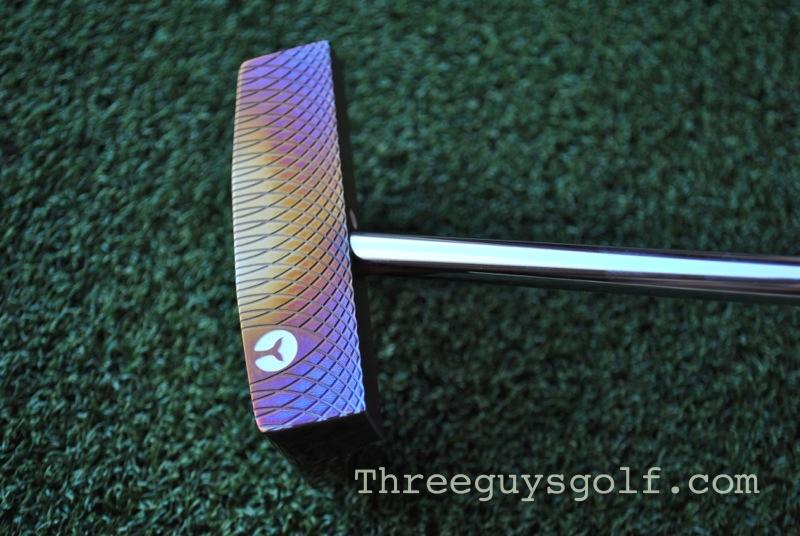 On to the course…for some reason, I always seem to get new gear about 10 minutes before I am going to play golf, which either means I am very lucky or I play way too much golf. Either way, my first experience with equipment often occurs on the #1 tee box or green. In the case of the Low Tide Whale Tail, my very first putt was about a 35 footer. No, I did not roll a gagger, but I was caught equally by surprise. Have you ever taken a big gulp of what you thought was juice without knowing it had been spiked with vodka? Because you had certain expectations for the taste your brain gets short-circuited trying to match perception to reality? Well the same thing happened when I struck the ball. Specifically, I never anticipated that the Low Tide Putter would have a pronounced tingy sound. Maybe because the putter is beefy in nature or that the name includes the word "low", I just never expected the sound it produced.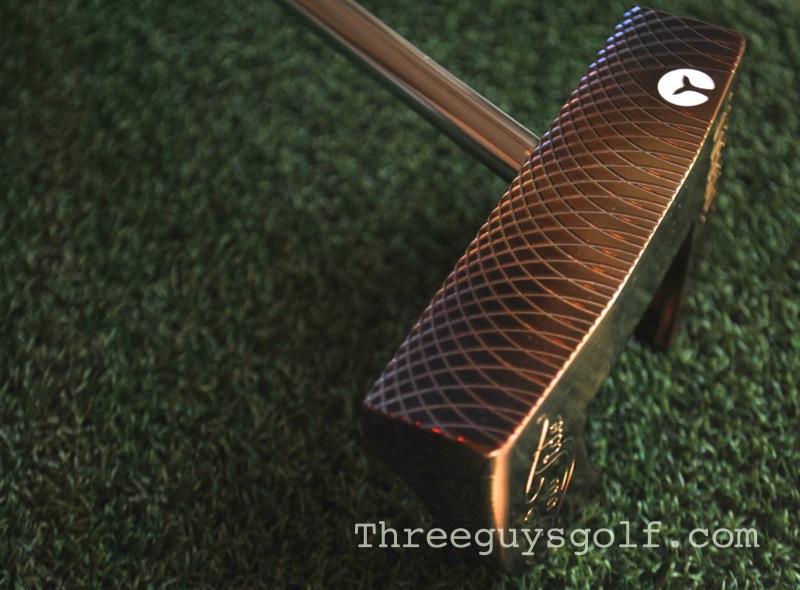 So, for me, I am not a huge fan of tingy putter sounds but as I expressed my surprise, two of my playing partners said they really liked the sound. Obviously, it is a personal opinion, but it took me a little time to get used to the sound. Now, months later, I don't even notice it.
If you did not pick up on that last line, I said months later. Yes the Low Tide Putter has stayed in my bag. From a performance standpoint, what I like most about it is the weighting and feel. I, along with nearly everyone who has used it, immediately comments on the balance. It simply feels natural in your hands and comfortable to swing. This in turn makes it easy to become very confident with both long and short putts. I know this is not scientific, but in my brain, a mallet is slightly less accurate than a blade but a whole lot more forgiving. This is basically how I feel about the Low Tide Putter. I have played rounds when I putted lights out and days when nothing would drop but rare is a day when putts are nowhere close.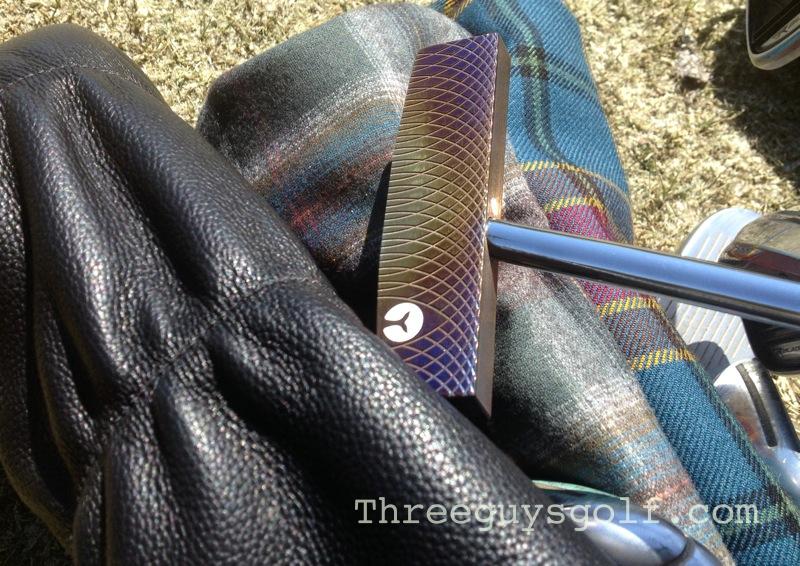 Now let's step back a moment to talk about why you would consider a putter from a company run by two young guys with 1/millionth the R&D budget of Nike or Titleist or any other big brand name. The simple answer is that they live and breathe this company which means they will go the extra mile to make a custom putter that you will have and treasure forever. In my case, the Three Guys Golf logo on the sole of the blade gives me a…well it is so damn cool.
Beyond the bling, Low Tide will work with you to get the exact specifications that you want and will even make suggestions based on your putting stroke. For me, they took a look at a video of my stroke to gauge what specs I should get. The point is, Low Tide is committed to each and every customer's satisfaction because they have to. Like any small company, they cannot afford to blow off any customers, which means you/we win!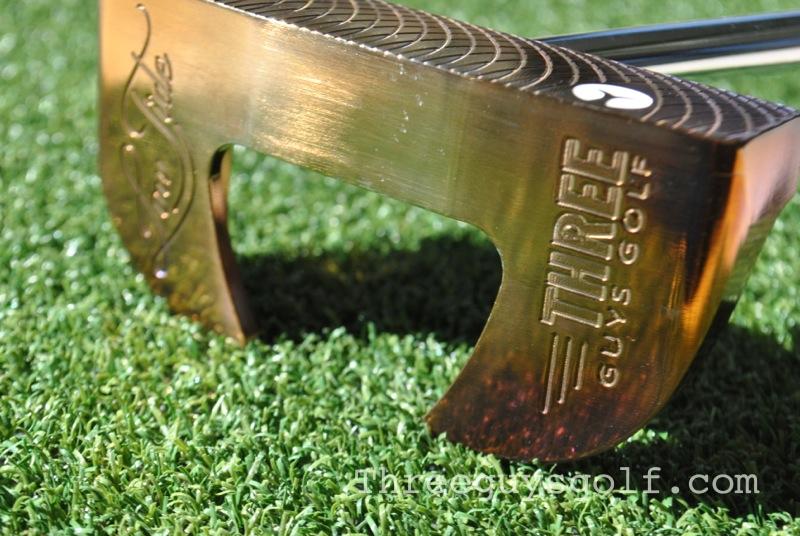 Finally, I just want to touch on a few of the other products Low Tide Putters offers. Specifically, the putting puck which is super cool (although I don't have one). Made from a solid piece of metal, you can throw it down anywhere (your carpet or the green) and have an exact replicate of a hole. No more trying to putt to a tee in the ground. The other cool item they have (which I do own) is a divot repair tool. Last year we wrote a whole piece on cool divot repairs and ball markers and had I known about the Low Tide version, it would have surely made the list.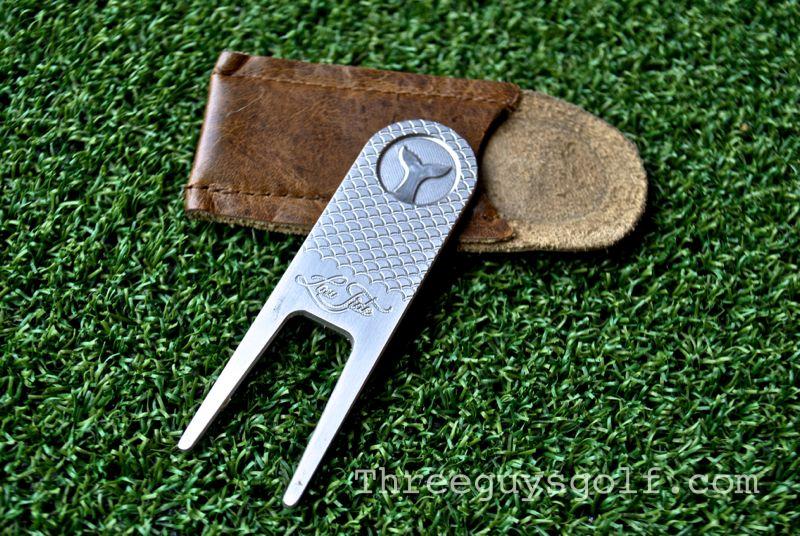 So if you are in the market for a custom putter (or any putter), I would highly recommend Low Tide Putters. Between the three basic models and the availability of custom options you are sure to get just the putter you want.

Check out all of the putters on the Low Tide Putter website