Chase 54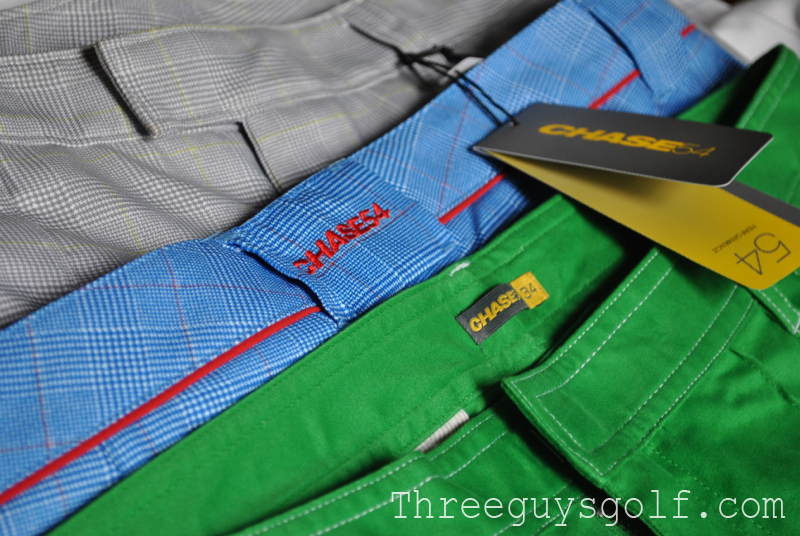 At Three Guys Golf we really enjoy finding new companies as it provides us an opportunity to share with our readers apparel outside of the big box stores. The only downside is that most new companies have a very limited line. However, in the case of newcomer CHASE54, because or their relationship with their parent company, they have been able to charge out of the gate with a huge collection.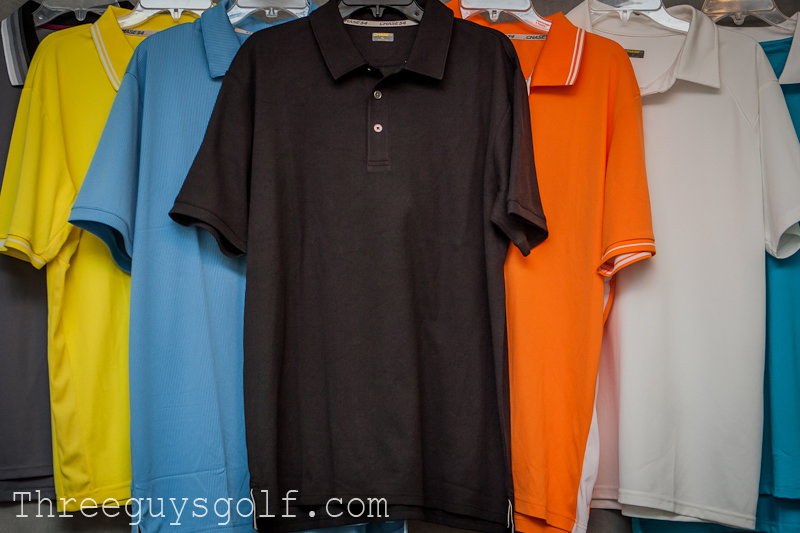 CHASE54 PANTS & SHORTS
The cotton pants and their cotton shorts (some of the best feeling, most comfortable pants I've ever worn) blew me away. Being the desert rat that I am the last thing I've ever considered wearing out on the course in Vegas is cotton, but not anymore. This portion of the CHASE54 collection is hands down the winner. I've always maintained my distance when its come to natural cotton pants but after wearing the Long Shots & the McCouls I am rethinking my postion on the matter.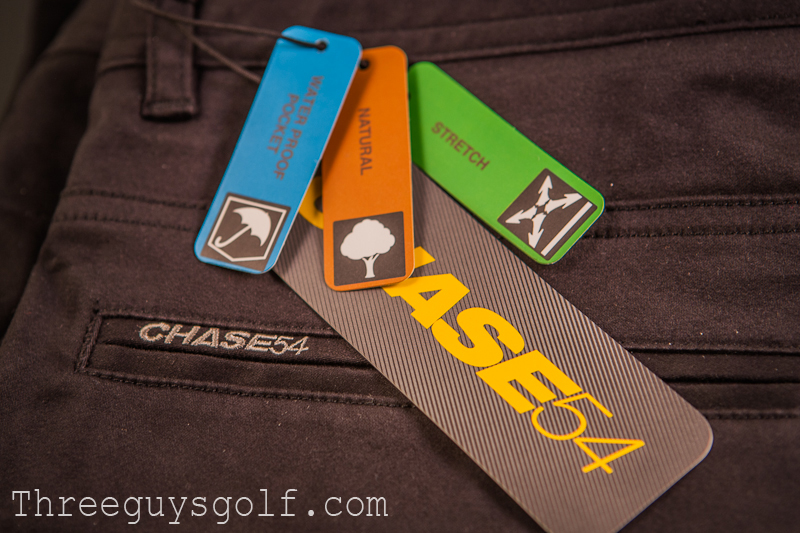 While the cotton pants and shorts were my favorite, I also really liked the poly blend line. Specifically, Chase54 offers a weather resistant polyester blend that can hold up in wet conditions and shorts that have a very relaxed comfortable fit. A bonus is that they did not cheat us out on the pockets, they are REAL pockets (I hate having to fish down into child size pocket trying to find a ball marker).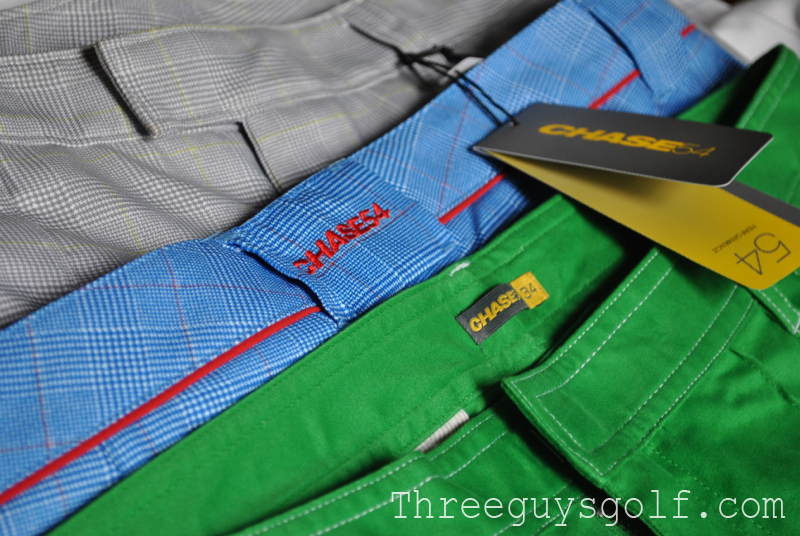 Where CHASE54 differs from your garden variety apparel line is their attention to detail. Unique placements of their logo throughout the line and creative tags that display CHASE54 makes the branding stand out without being obnoxious.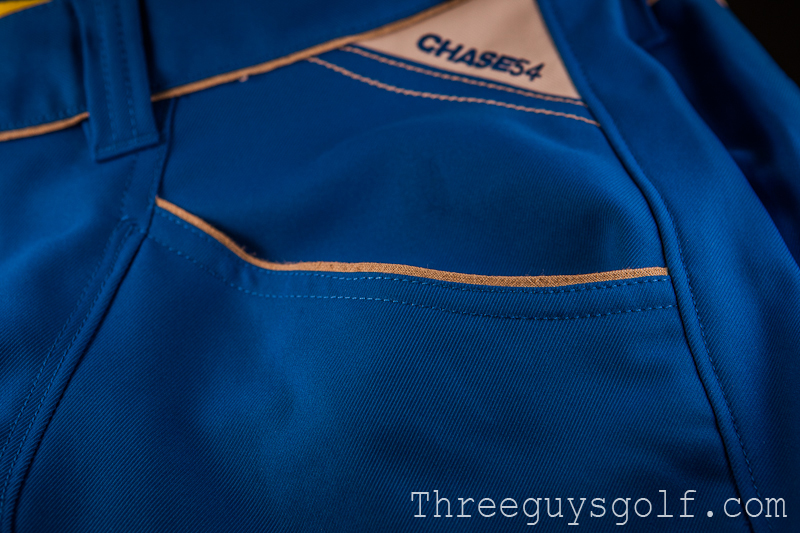 Beyond the style, the quality is outstanding and the comfort is top notch. The only issues we had were on a few of the zippers, but after talking with the company, we learned that they have discontinued the plastic zippers and will only offer the metal version which held up like a champ.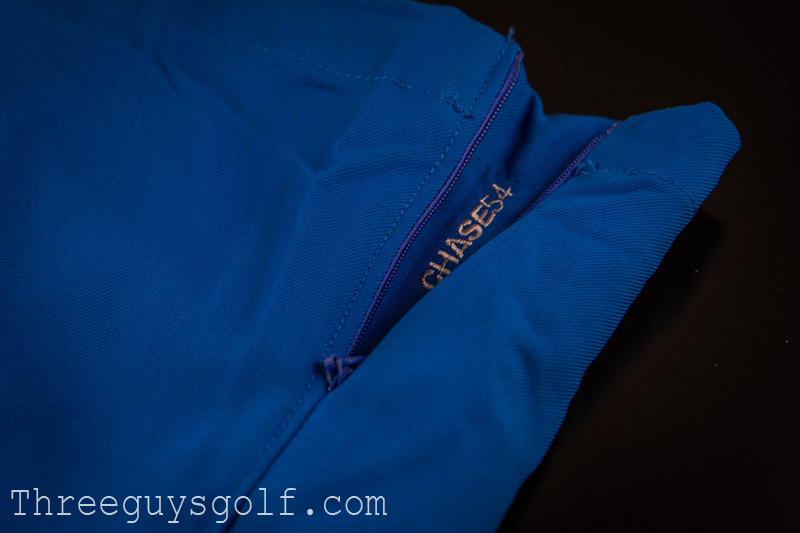 CHASE54 POLO'S
Polo's with a traditional look like the Mosby Polo in white or in black are great for on the course activities but also carry enough style that you can wear them out for a night on the town. It's an easy argument to make that the CHASE54 polo's can easily be worn for a round of golf where your game will hopefully match your style or just a casual night out with friends where you can feel classy but not uncomfortable.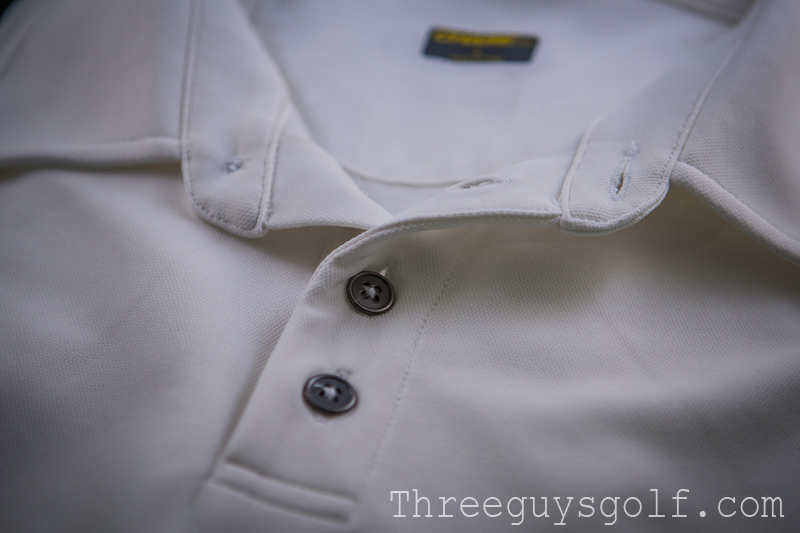 Each style comes in a multitude of color choices. There is the Stonewall Polo that comes in White, HD Orange, Dark Grey and Carolina Blue. More choices like the MacArthur Polo that is available in White, HD Orange, Blue and GT Yellow and many more. When you take all of the options and pair them with the creative styling and color choices of their pants and shorts you can see why I had such a difficult choice in picking my outfit for my round.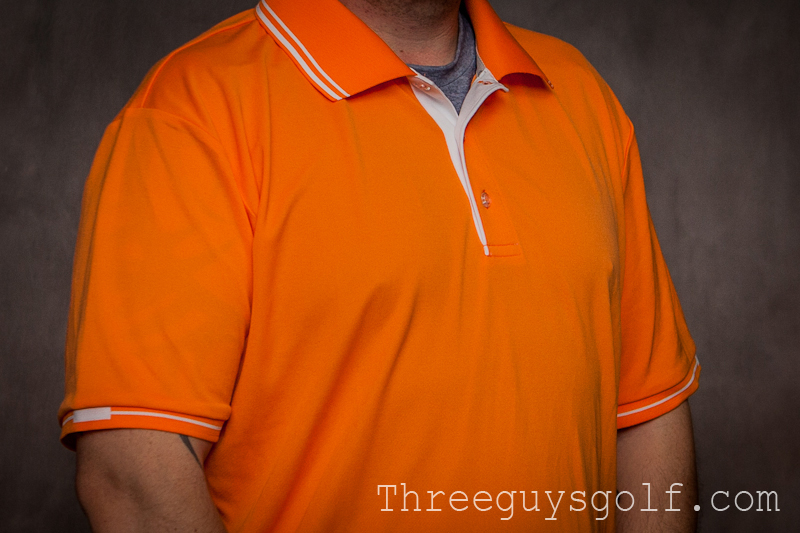 I ended up pairing the Truman polo in black with the Long Shots cotton pants in white for my 18 holes. I dug deep down inside and searched for my inner Rickie Fowler but just couldn't do it yet. I'm still stuck in the plain not so vibrant pattern I've been in since I started playing. Never the less I made it out to the course and had a great day, I just wish my play would have looked half as good as I did!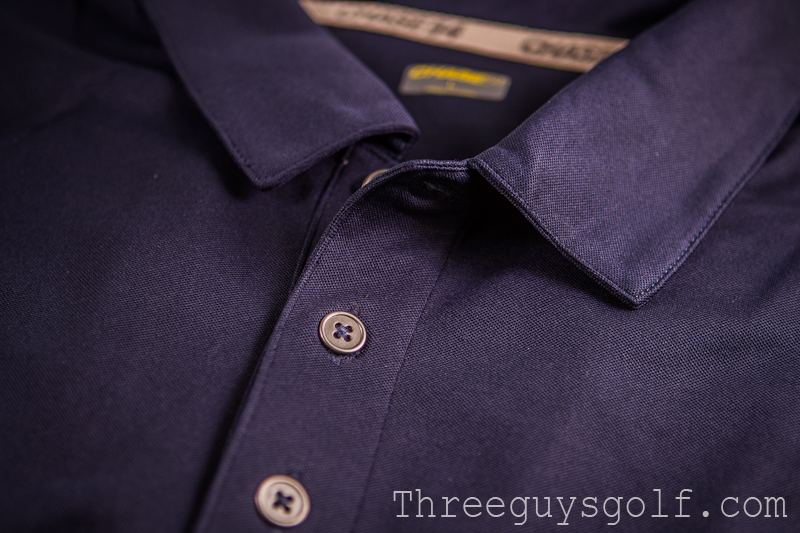 The polos are designed very well, even for my rather portly physique. The large shirts fit me very well and were not a hindrance at all during my round. Sometimes you get that shirt that just will not let you enjoy yourself, be it a snag or a bunch-up here or some overly aggressive static there, but the Chase54 polo handled my outing without a hiccup. The last thing you want to worry about in the course is your clothes malfunctioning and being a distraction. That wasn't the case at all, in fact the only issue that I've run across since receiving everything is deciding which outfit to wear next!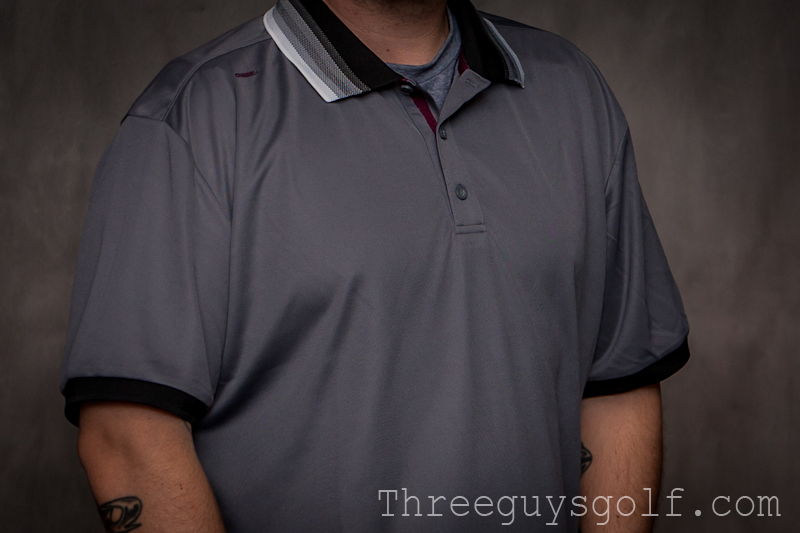 CHASE54 Tee Shirts and Ball Markers
Lastly, CHASE54 surprised me with a little something extra in the package. They included in the shipment a couple of T-Shirts. You don't see too many apparel companies putting out T-Shirts as much as I wish they would. Kudos to them for doing so. I love wearing my golf polos but sometimes I just want to bum around in a T-Shirt. They also threw in some poker chips that have the CHASE54 logo on them and some wristbands. I love the wristbands because they have their company motto "Chasing Perfection" on them. It's a simple but effective phrase and it came in handy as a nice head clearer when I was in the middle of my round. I look down to address the ball and seeing the words "chasing perfection" helped me regain my focus a couple of times. As far as branding goes, I think they're spot on with their concept of chasing perfection, and are almost near it with their apparel.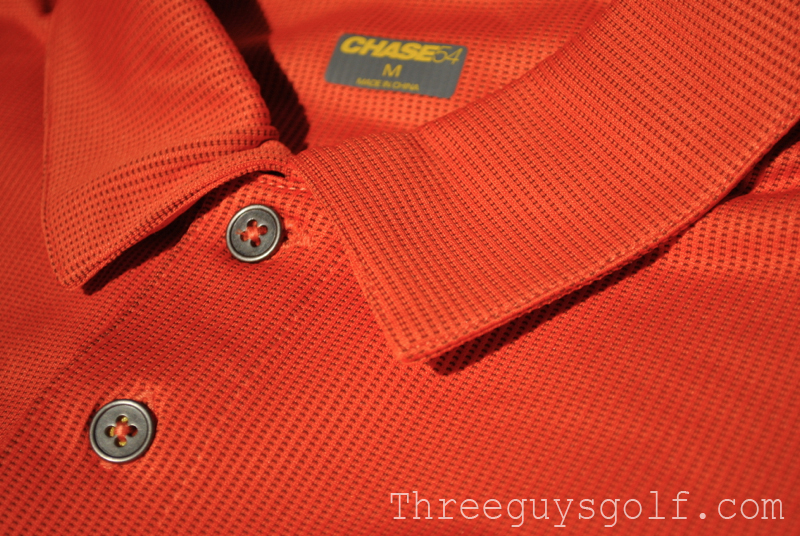 Overall it's the variety, in this reviewer's opinion, that separates CHASE54 from the other new brands that are out on the market. Cutting edge style in a way that appeals to masses but done with quality, integrity and class.
Be sure to check out the full clothing line from CHASE54  which can be seen on their site.