Sun mountain KG3 cart bag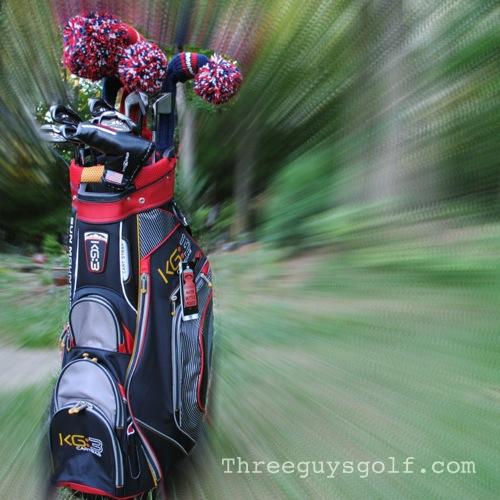 Sun Mountain KG3 Cart Bag Review: To those of you who primarily ride when you play golf – you know that beyond style there are a few must have features in a cart bag. Like a well seasoned business traveller, we understand the benefits of good luggage and since the only time we are going to carry this baby is from our car to the cart there is no reason to skimp on features.
First, you need a rock solid bag that you can beat on for a many years as any bag worthwhile is gonna run you at least $180. You also need lots of pockets that are easily accessible and zippers that will not break even when you stuff the compartments. One overlooked feature that I think is equally important is a well designed strapping system for securing the bag to the cart.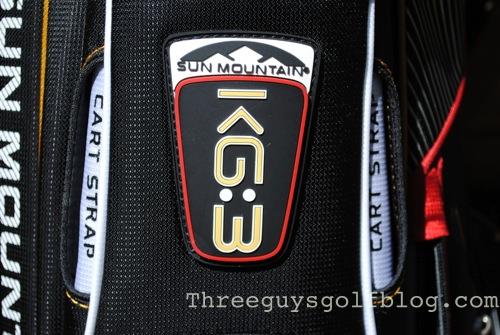 Specifically, when you strap your bag on a cart you not only want it to be tightly attached but also maintain accessibly to the pockets. This is where the Sun Mountain KG3 shines. You will notice that the bag has a slot on either side where the cart strap goes through. NOTE you will only use one of the slots depending if you are on the drivers or passengers side of the cart.
Beyond the strapping system, the Sun Mountain KG3 has a logical pocket layout. It has three forward facing pouches that act as your main storage units and each are completely accessible from the back of the cart. Personally, I use these pockets for balls, tees and odds and ends like divot repair tools.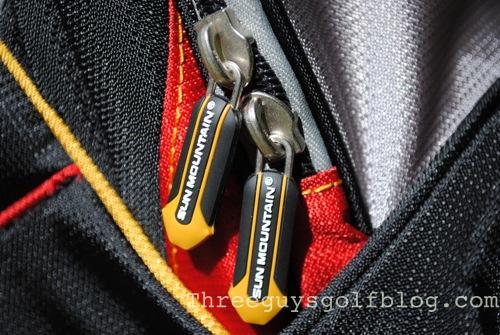 In addition, the KG3 bag has a side pouch with cloth interior for valuables like keys, wallet and cell phone. There are also a number of larger pockets for extra clothes and gear. In total the KG3 bag has 9 pockets including a beverage pouch. All of these non-essential pockets are fairly accessible when attached to a cart albeit some are partially on the side of the bag. You will notice all of the pockets have heavy duty zippers which I would expect to last a long time but in the interest of posting this review in 2012, I am going to give the benefit of the doubt to Sun Mountain seeing that their products typically are very well made.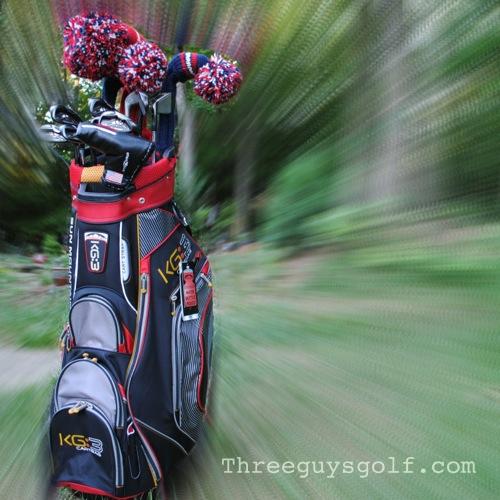 The Sun Mountain KG3 bag has a solid club organizational structure that places each club in its own slot. I prefer this than 3 or 4 larger club bins. Moreover, each slot is well protected with a honeycombed fabric. The putter holder is right up front for easy access and is nice and wide so you can use it even with jumbo-gripped putters.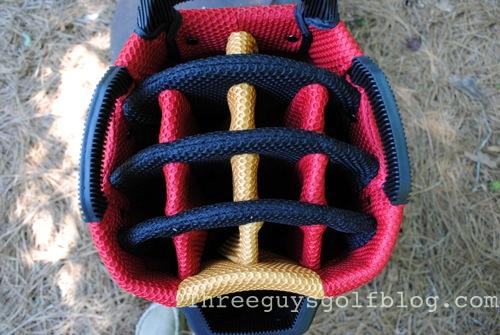 The top of the bag has three wide handles for moving the bag around and one handle on the back (plus a strap). I do wish there was a handle or some grip on the front of the bag as I like to load my bag into the car facing up which makes it slightly awkward but not tragically flawed.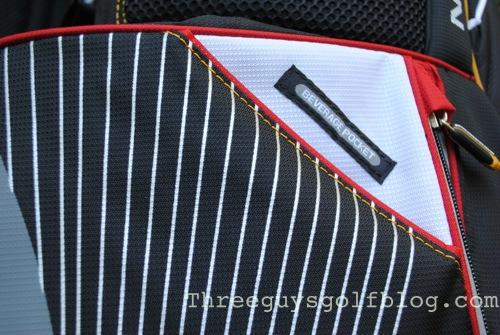 Overall review: the Sun Mountain KG3, is a rock solid cart bag. Not too big but plenty of space. The quality is top-knotch and the styling is unique. This version comes in six color varieties. The Sun Mountain KG3 retails for about $200.
You can see the full line of Sun Mountain bags on their website.