Taylormade RocketBallz Fairway Wood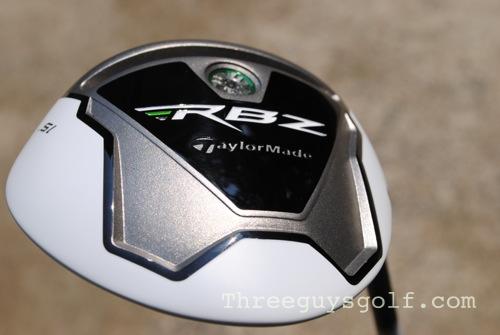 Taylormade RocketBallz Fairway Wood Review: Some clubs we have no loyalty to (driver), some we nearly marry (putter), some we just  hang on to for no particular reason (irons) and some we barely think about (fairway woods). For me, I have aways been pretty happy with my 3 wood whether it was an old Taylormade or Ping G10. I just wanted to be able to hit it 200ish and know it would go pretty straight. Mostly it was to knock the ball down the fairway on a par 5 or make an easy swing on a short par 4. However, there are those times in which you need to carry water thats 215 so you want to feel good about your 3 wood (or your 7 iron if you are Tiger Woods). Given the fact I have never been accused of being a long hitter, I was therefore more than willing to give the Taylormade RocketBallz fairway wood and its promised 17 yard gain a test drive.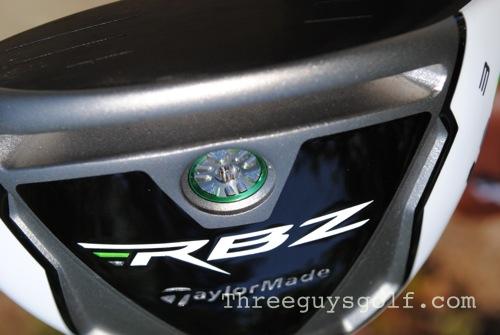 From a distance perspective, we at Three Guys Golf try to give you the scoop but without launch monitors and all that, all I can tell you is that I hit it farther on my home track than I usually do. I know my distances well enough to clearly say that much. The one area I did struggle with the Taylormade RockeBallz fairway wood was hitting it off of a tight lie. I think because the club is taller than most, I was catching it thin and hitting it low. The good news, is that it runs like the devil. With that said, I did get it figured out and can now hit it from any lie. While I may only hit it 3 or 4 times a round, I do love when it is "RocketBallz Time"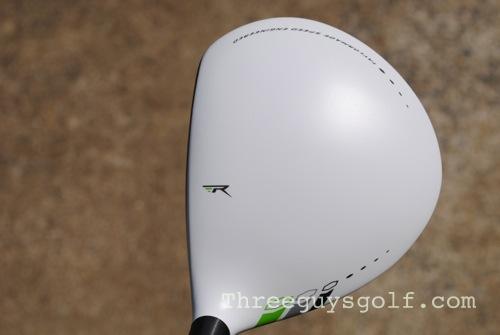 The club itself is really good looking (unless you are not a fan of the white club). On the back you will notice the "speed pocket" behind the face. This is supposed to create the extra distance. One draw back of the speed pocket is that it is akin to a dustbunny magnet. Depending on the conditions of your course, you may find yourself regularly having to use a tee to dig out the dirt or grass that has been forced inside of it. Not a huge deal but something I never had to worry about with my other fairway woods.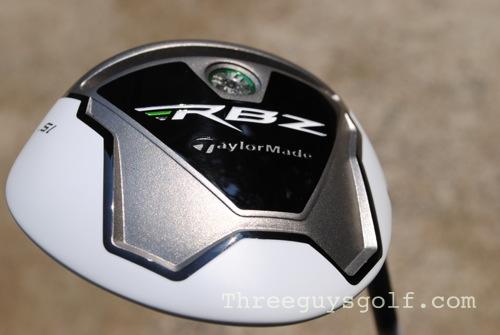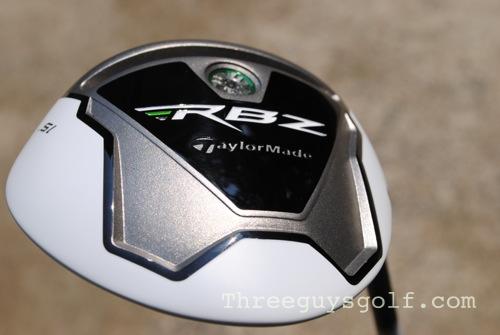 So lets just talk Taylormade for a moment. I sure get the sense that these guys are ahead of the curve in terms of driver and wood technology. Again, if you have come to Three Guys Golf looking for specs or actual evidence you have come to the wrong place, but if you want a review based on opinion and pure conjecture – bingo, I've got that for you. From what I have read, Taylormade went back to the drawing board with the Taylormade RocketBallz and designed the whole thing from the ground up. Hence the deeper face, speed pocket and large head. I know every company is trying to make a great wood, but it sure feels like Taylormade is laser focused on making the best darn woods in the business.
Finally, I just wanted to touch on the sound. While it has no real effect on the ball flight, I dig the springy whack the club makes. It just seems to tie the whole club together. When I picked up golf seriously in 1999, Taylormade was the first 3 wood I owned, now 12 years later it is again back in my bag, and likely to stay there for quite a while.