TaylorMade RSi2 Iron Review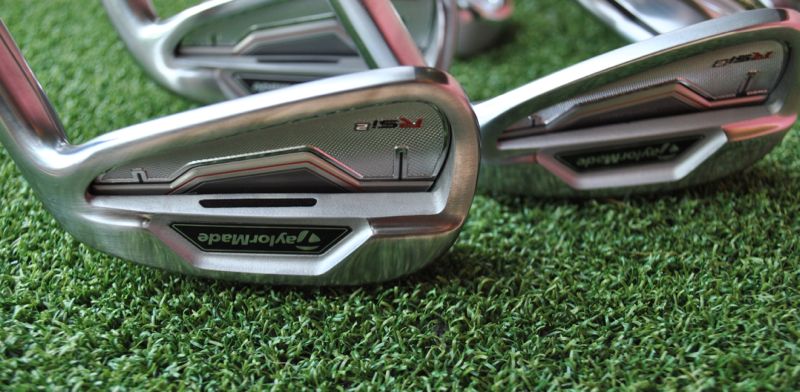 Way back in 2012, I posted my first iron review and it was for a set of irons I actually paid money for (the horror!). Those TaylorMade Burner 2.0's stayed in my bag for about 2 years before I upgraded to the Rocketbladez. It seemed only natural then for me to review the new TaylorMade RSi2 irons.
Over the years of playing TaylorMade I have come to believe they are the "everyman's" club. Basically meaning that in a pinch (like a rental set) anyone can play them and not have any real complaints. I guess what I am saying is that TaylorMade irons always have fairly classic lines, decent forgiveness, and enough distance for nearly every level of play.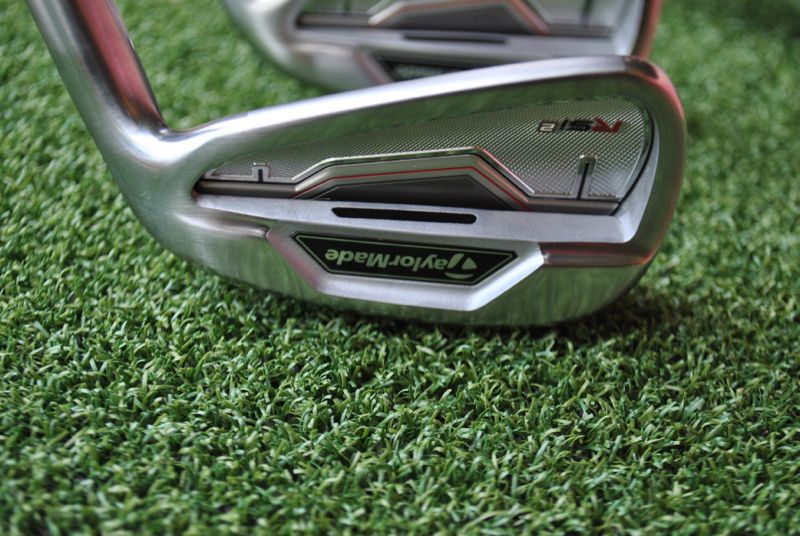 In the case of the RocketBladez, which was my most recent club, I felt like they had plenty of forgiveness and good distance. So when I got the RSi2 irons I was expecting your basic version upgrade with maybe a little more of both. What I found, however, was a little different than just a rocketBladez v2.0.
Back Story:
Before getting into the nitty gritty, I need to give you a little backstory. In early Novemember 2014, I received the RSi2 irons as part of the company's November 15th roll out media blitz. The original plan was to have the review ready by that date so that Taylormade could have a bunch of reviews on hand for those interested in upgrading their irons. Unfortunately, the set that I received came with Tour Stiff KBS shafts. Like a trooper, I took them out on the course and while I really liked how they felt, I was giving up a ton of distance due to the fact that I needed regular shafts. Lesson one…shafts matter.
Shafts, perhaps the most important feature of how a club performs and also one of the least understood. My first intention was to just swap out to regular flex KBS shafts, but after talking to a friend who plays professional golf, I took him up on his suggestion to try out Steel Fiber shafts. More on that later. So after a week blown for new shafts and another few days while I ordered some leather Best Grips, I quickly realized there was no way I could do an adequate review in time for the rollout.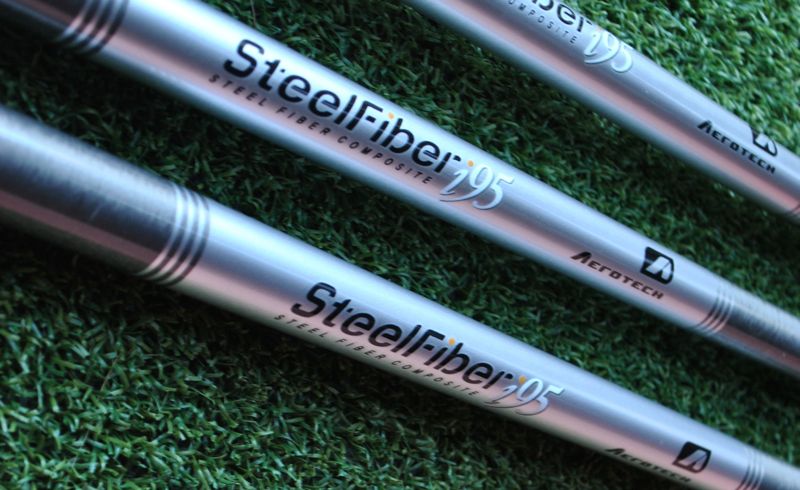 As it turns out, the delay was a good thing, as I really do not like to rush an iron review. For me, I need a few months and 20 rounds before I can get a true sense of the club.
Overview:
The TaylorMade RSi2 is more of a player's club than I originally thought it would be. First off, the top line is thinner than the RocketBladez and the club itself is smaller. What this means is that you will get a lot more feedback than with a club like the Rocketbladez. I also think that it makes it easier to work the ball (not something I can do with regularity, but I can do more so with the RSi2 than with my other clubs).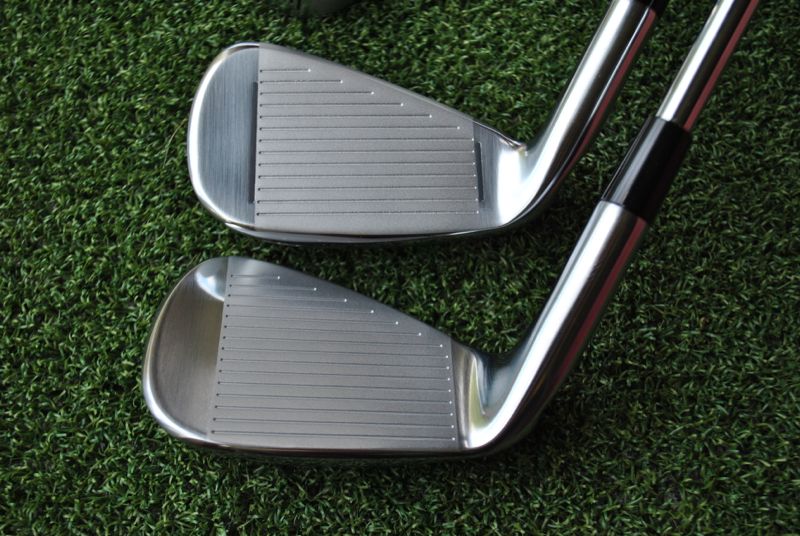 Of course, the big selling point of the RSi clubs is the face slot technology, which is supposed to provide forgiveness for mis-hits on the toe and heel. Hence the #mishitshappen hashtag TaylorMade has been promoting. For the past few years TaylorMade has utilized this technology in the sole of many of the clubs. Now, they have extended it to be part of the face of the club (with the long irons, hence you get the graduated set).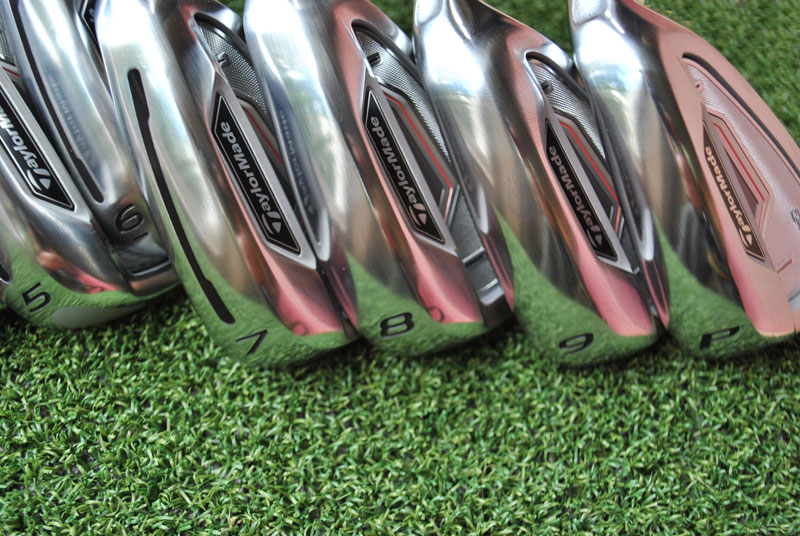 So the forgiveness/#mishitshappen claim I believe to be true, but it is tempered by the fact that the clubs are more of "player's club" than say the Rocketbladez. In other words, it kind of evens out depending on what type of club you are coming from. If, for example, you play blades then you will think they are way more forgiving, but if you play a game improvement club, you might not notice as much. For me, I felt like I got about the same forgiveness with more control and feedback. With that said, I can absolutely hit the 3 iron with confidence which is something that is not typical of other irons I have played.
Looks:
No one ever drools over a TaylorMade iron so there is no reason to bring out the chin towel now. How do they look? They look fine. In fact, if you are a iron snob, you will much prefer the significantly thinner top line. The vertical face slots which you might think could be a distraction are a total non-issue for me.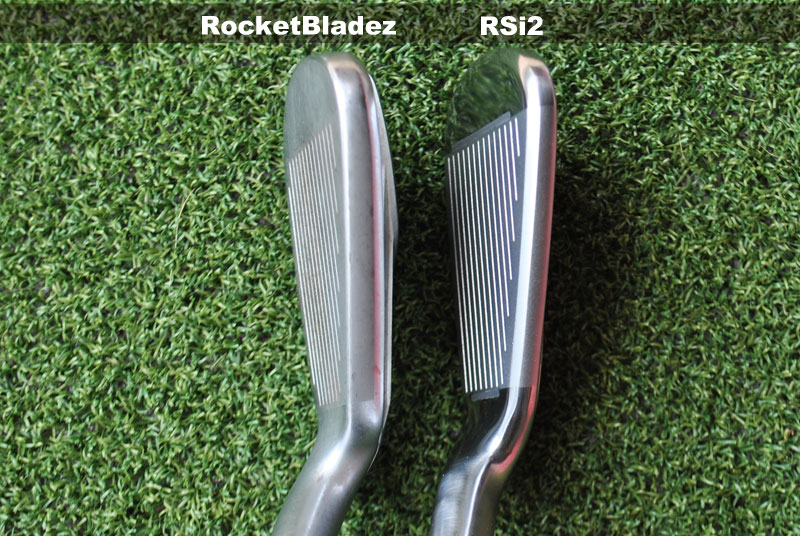 As a comparison, you can clearly see a difference in the top line versus the RocketBladez. While not as thin as a tour blade, they are much slimmer than prior year models.
Steel Fiber Shaft:
In terms of the shaft, the stock version of the RSi2 was only used once by me since this guy cannot swing a tour stiff flex. For the record, the stock shaft is KBS which I have had plenty experience with and is fine. However, as I mentioned, I decided to experiment since I had to make a change anyhow. After consulting with Sam Goulden of TourQuest I decided to go with lesser known company called Aerotech. While you may never have heard of Aerotech, you are very familiar with guys who use their shafts as there are a number of Pros who use them including Matt Kuchar.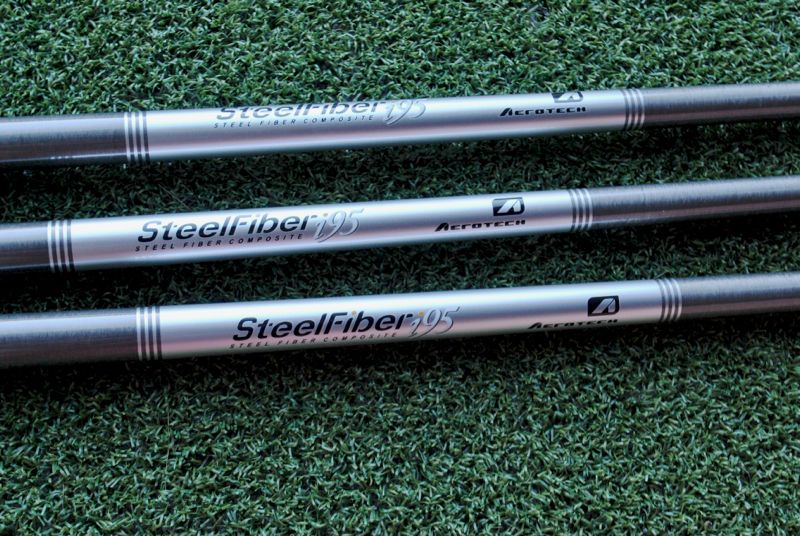 I know this is a TaylorMade RSi review, but I want to at least give you an overview of the Steel Fiber shafts as I think they were a critical reason as to why I like the irons so much. As a 10 handicapper with medium swing speeds, I always opted for regular steel stafts (and even wondered about trying a graphite shaft). Well, Steel Fiber shafts are like getting the best of both worlds. The technology is a touch over my head but, basically, they take thousands of ultra thin strands of steel to create a shaft that is light (to promote swing speed) and strong (to promote stability).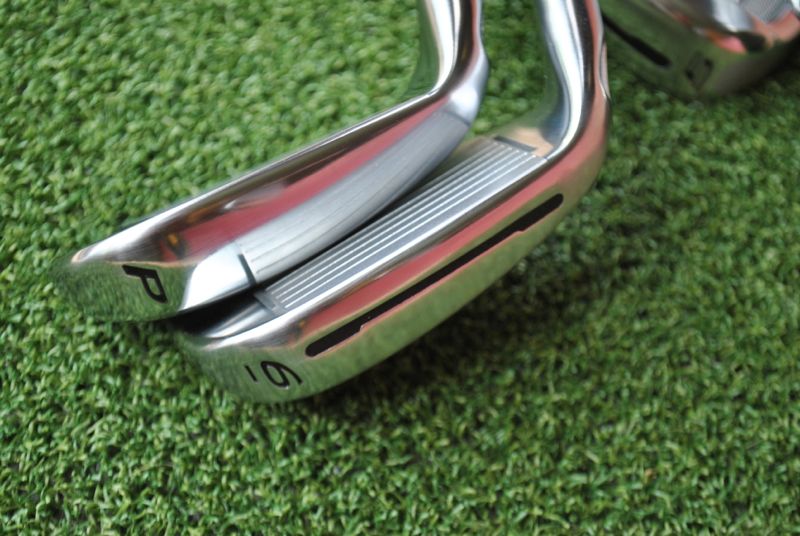 Like any product review, there are tons of variables that go into the final result. What I want to convey is that I firmly believe the Steel Fiber shafts have improved my distance and feel. Part of my reasoning is that I hit about 20 balls with both the RSi2 and my RocketBladez in the simulator directly after getting the irons reshafted. My distances were significantly farther with the RSi2 compared to my regular shaft RocketBladez. Yes, I could give the credit to the RSi2 irons (and maybe I do a little) but I think the primary reason was the shaft. Frankly, TaylorMade is not selling the RSi2 as a longer iron so it furthers my belief that the shaft should get most of the credit. I would direct you to the Steel Fiber website to learn more.
Forgiveness and Feel:
I have now played with the RSi2 irons for a full two months (likely about 15 rounds). Considering conditions are not exactly perfect this time of year, I feel like my game has been pretty much the same as it usually is (average score of about 83). With that said, I made a hole in one and shot my career low, 75, with the RSi2 irons. I guess, besides a not so humble brag, the reason I bring this up is that there is something to be said for a set of irons that was used for a career low and an ace.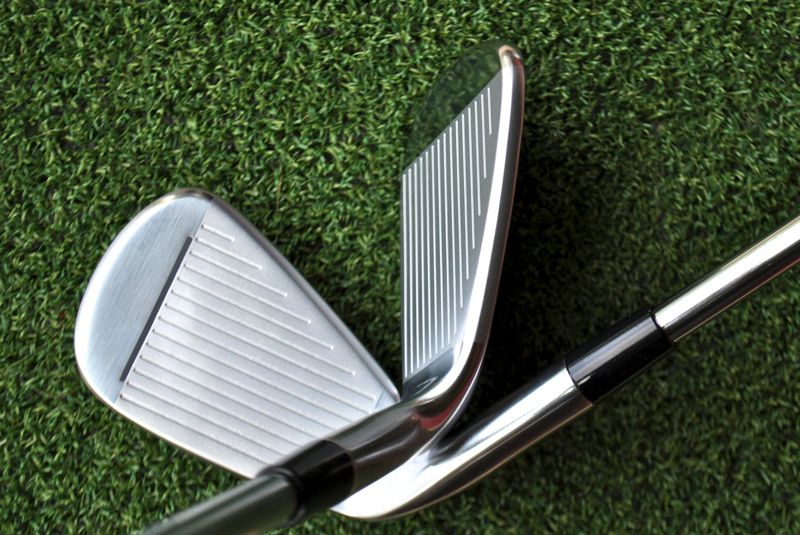 Back in the world of normalcy, i.e. regular days, I believe the RSi2's bring an increased level of feedback compared to prior models of Taylormade cavity back irons. For years I had to endure guys who play blades yammer on about feedback and workability. So much so that I even tried a set of blades but all I got back was "yea, that felt awful and went nowhere". Now, with the RSi2's, I do get some of that feedback but more in an educated way. Like, "I hit that a bit off the toe". Unlike a toe shot with a blade however, the RSi2 eats up the mis-hit and you still end up with a decent shot. The ol' best of both worlds.
Who should play the RSi2
I am going to come clean and say that I don't believe anyone who is not playing golf for a living should play blades. Still, I know there are guys who like the idea. Well, if you like having feedback from your irons, the RSi2 are for you. Now if you are someone who hits the ball pretty well already and want a little more workability but do not want to give up the forgiveness then the RSi2 are for you as well.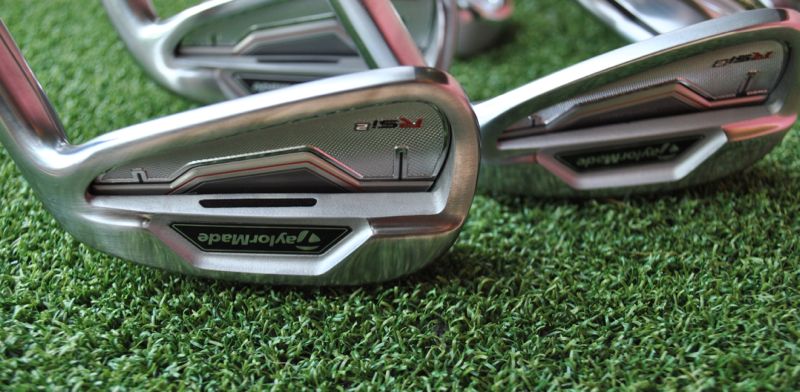 Basically, anyone under a 14 handicap is fully safe to play these clubs. Scratch golfers can do anything they want with the ball and higher handicappers are not going to feel like they are playing with a butter knife. I am not going to deep dive into the face slot technology since I am pretty sure you have read more than your fill about it already, but I absolutely think TaylorMade has made a significant breakthrough.
My bet is that the RSi irons will be a huge hit and should be part of everyone's basket of ideas when checking out a new set of irons.
Learn more on the TaylorMade website.