Taylormade Burner 2.0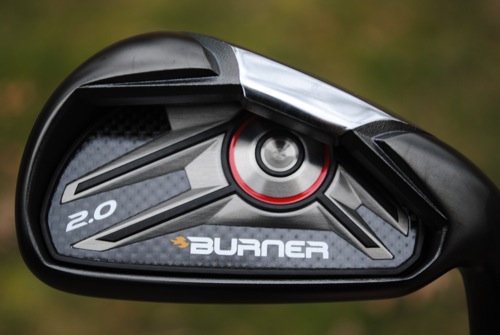 Taylormade Burner 2.0 Irons Review: Like most guys, I hate shopping unless it is for a new car or new golf clubs. And like cars, I go from, "I don't need new clubs"  to "I must have new clubs NOW"?  The new club bug bit me the moment I snapped my 6 iron on the range. I simply took it as a sign from the golf gods . . . who am I to refuse?
Part of the fun of buying new clubs is the research that goes into the decision. Whether it is poking through the bags of guys in your foursome, spending 2 hours on MyGolfSpy reading every review possible, or hitting a bucket of balls in an indoor driving range, a.k.a. Golf Galaxy –  picking out a new set of irons is simply more fun than should be legally allowed and therefore should never be shortchanged. Hint, go read about 40 other reviews before you go buy the Taylormade Burner 2.0 or any other club if for no other reason you will be that much more excited about buying them.
For the past 4 years I have been playing Ping G5's and have been quite happy with them. They are a good mix of performance and improvement. The obvious choice was to simply get the G20 but I wanted to expand my proverbial horizons. The irons I narrowed it down to, after twelve hours on the internet and 4 golf magazines, were Titleist AP2, Taylormade RocketBallz, Cobra S2, Mizuno 800 and Taylormade 2.0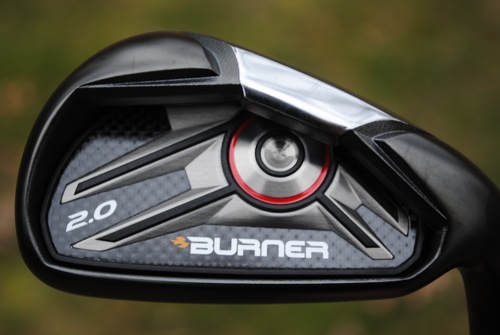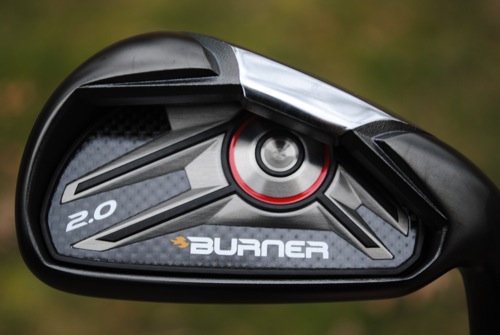 First, let me be clear on how I buy irons. While performance is important, I want to fall in love. I figure if you don't fall in love you have no chance to make it over the long haul. I mean these babies are gonna be in my bag longer than my first marriage, and since not every round is going to be "one for the ages" I do not ever want to question my equipment. Therefore, all of the clubs I initially picked out to demo had already made the first cut in terms of looks. I had no doubt that I was going to be perfectly content to look down the hosel of any one of these beauties.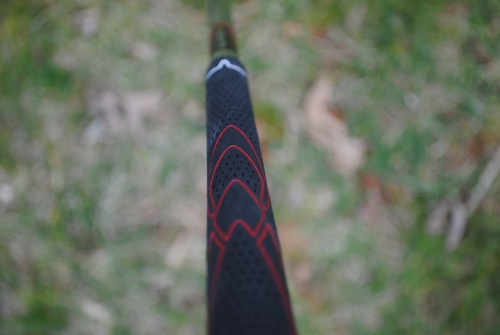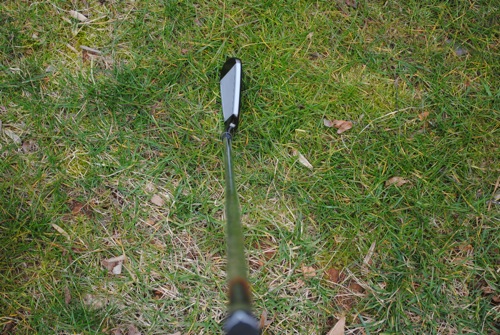 Ok, now to my "scientific research". I took a 7 iron from each of the sets and stepped into the launch monitor. That day, I was swinging pretty well and all of the clubs went more or less straight about 154 yards, except the Taylormade 2.0, which went about 168 yards. Seeing this huge difference, I went back to the other clubs and really tried to put a good swing on them but could never break 160 yards. Normally, I would somehow chalk this up to subconscious activity but I have heard that this is in part because they are slightly de-lofted. In either case, I appreciated the extra distance since I am not known as a long hitter. My review after having now played with these clubs for over a month – I can say with certainty that they go farther.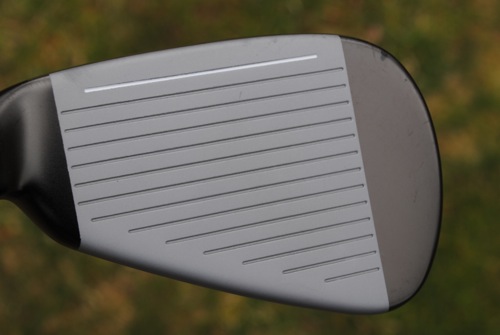 Working through the set, I thought they had similar control to the PINGS but with a bit more zip. I also like the fact that each iron has a slightly different mass in that the longer irons are a bit thinner to add distance while the shorter irons are thicker to add control.
As for looks, I typically like a nice shiny steel club but I really dig the Taylormade Burner black on the toe and heel, plus the cavity back looks super cool. Again, if you don't love the looks of a set of irons, don't buy them no matter what. Just like that girl you thought you could learn to love despite her goofy quirks, it ain't gonna happen.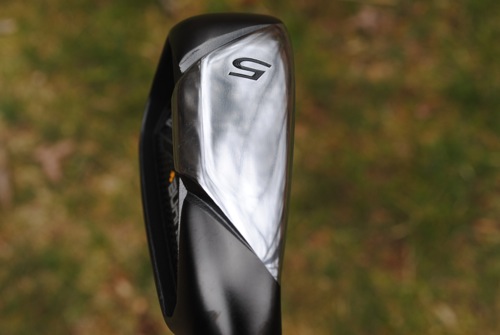 Having gone through the honeymoon stage with these clubs, I am still very pleased. Along with the added distance, the control is quite good and being an 11 handicap, I have no illusions of "working the ball". If it goes straight you will not get any argument from me. With that said, you can absolutely put a draw on this ball (I have seen my playing partners do it).
Finally, these puppies have just come way down in price since the Rocketballz release. Now I liked the Rocketballz, but not $300 more. In fact, I would have likely chosen the Burner 2.0 regardless of cash considerations, so the fact that they were nearly 1/2 price was simply a bonus.