Taylor Made Ghost Spider Putter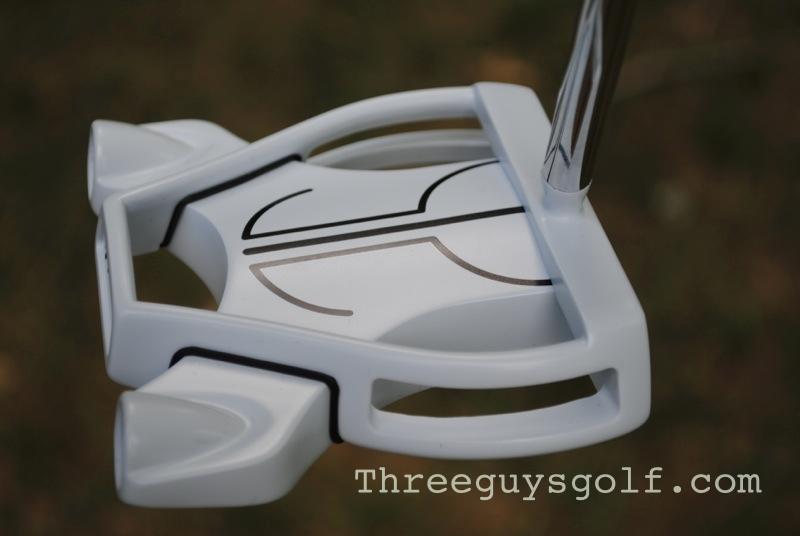 You may have noticed the one big, white putter that a lot of guys are using on Tour lately . . . it's the Taylor Made Ghost Spider putter. It's big. It's white. And the one thing that jumped out at me when I first witnessed Beau Hossler and his grillpiece wielding it at the U.S. Open – it's square.
As a man who was fully immersed in a case of the yips with my 2 more-traditional putters, I was ready to give a mallet putter another shot. And what I found on TV as well as in the store was that the Ghost Spider seemed like a slightly new version of the mallet putter so we figured it was worth a review. And to be clear, the putter head is big by most standards, but not ridiculous or clunky like some misguided efforts made in the past by manufacturers hoping to reduce "twist". In other words, go to a store and try every mallet putter on the rack – the Spider will not feel bigger than any other model, but somehow it stands out as unique, and sometimes that is all our brain needs to think a flatstick has the answer.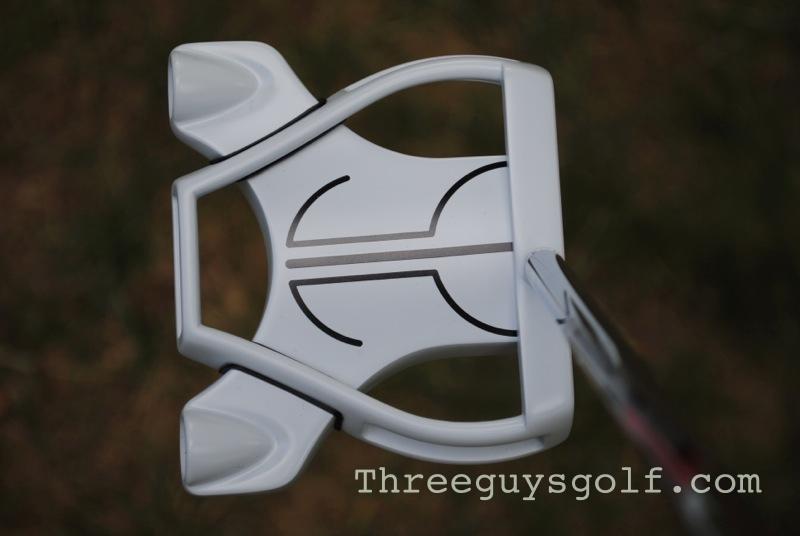 So like any good yips victim, I put the Spider in my bag and have used it for about ten rounds now. I'm not very technical when it comes to putting, so I may not have all the scientific info that you are craving, but I can say that this thing is basically as close to a "point and shoot" putter that I've ever tried. I was able to immediately eliminate the true shanks that had haunted my putting game for the last few months . . . it's just an easy club to take back, swing through, and put a good stroke on. Within the first round I played with the Spider, my foursome was already commenting on what a good roll my putts had.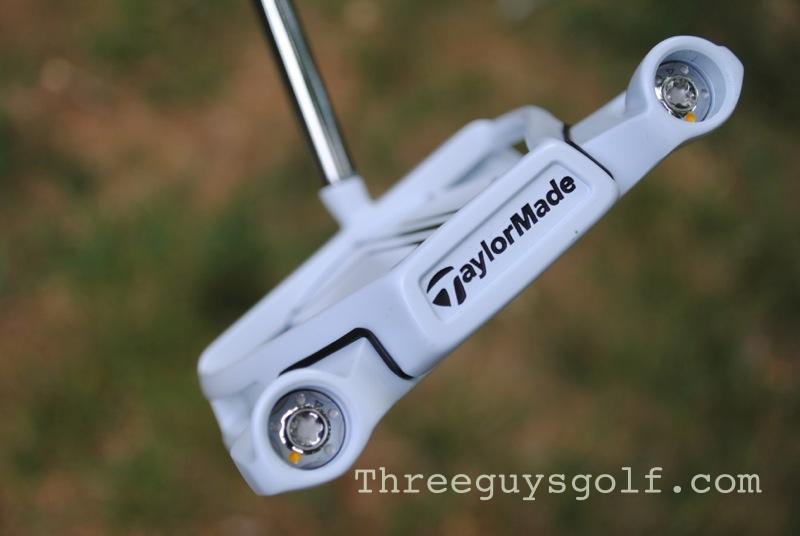 Aside from not being technical about putting, I was also clearly just a very bad putter for the last few months, so I understand that this could make my opinions decidedly less relevant to some of you out there. Fair enough, and for that reason I'll point out yet again that this is just one Golf Guy's opinion:
– The Spider has Taylor Made's "PureRoll" insert with ridges designed to promote a better roll coming off of the clubface. I am always indifferent to whatever technology companies put in their putter faces, and I generally call BS on that stuff seeing that so many guys on Tour still use good old metal blades and get the job done (oh how I cringe when I see Tiger using that circuit board on a stick). One thing to make note of, however, is that the insert produces a truly unique feel to the putter, definitely different from the Odyssey inserts. It's nothing crazy or out on the fringe, just different, and to me it feels a bit more energetic and still solid. Any friend of mine that tried the club would immediately notice the different feel of the face on impact . . . it's hard to describe (mainly because I'm an idiot), but I'm going to try anyway: it's like it makes no apologies that it is a rubber insert, but somehow you don't feel like it's cheesy, it's just a solid, good feeling strike. And as disgusted as I am with myself for knowing this/benefiting from this, it seems to be super forgiving on mis-hits, because most strikes feel great. I'm sure this is also a testament to the putter head itself, because a mis-hit is seriously hard to produce with this putter.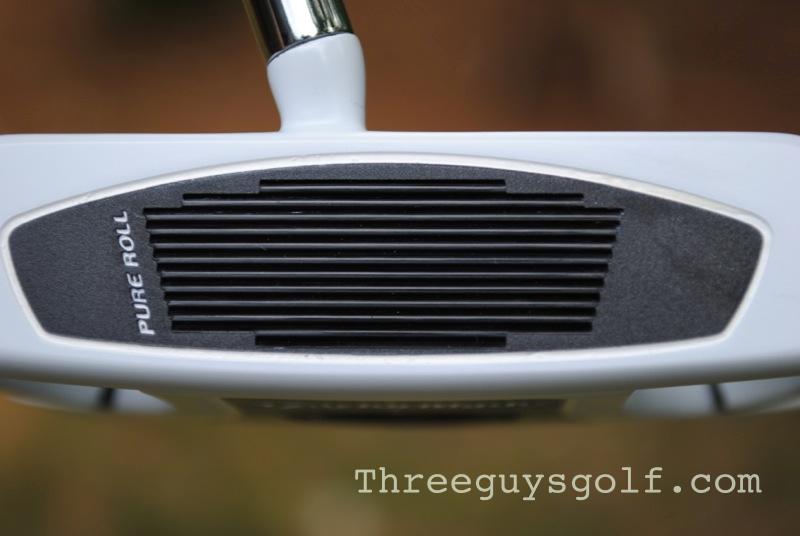 – Given how the putter performs, the shape and design of the club kind of take a back seat and I don't really applaud or dislike any one particular aspect. The alignment aid makes sense on paper, but my first thought was that it might be distracting. In practice, I don't really see much genius to it when I'm standing over the ball, but it's also not a distraction, it's almost an afterthought because somehow the whole clubhead lends itself to lining up in the right direction. Plus, I honestly don't have the bandwidth to try and figure what the heck is going on with that alignment design, it's like a Picasso drawing to me, so as they say on MTV, "I'm over it".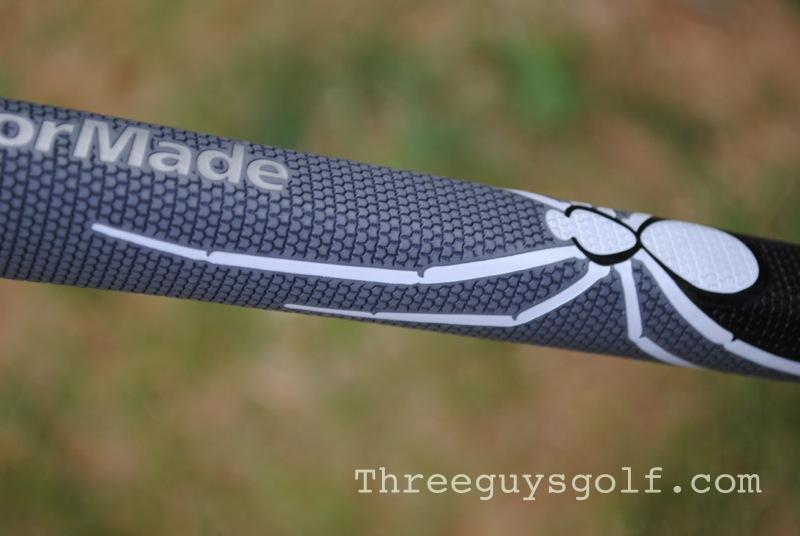 If forced to come up with an overall way to differentiate this putter from others, I would say that the Taylor Made Ghost Spider gives me the sense that I'm aiming a path towards the hole that is 2 inches wide, while other putters make me feel like I am aiming a line that was drawn with a pencil. In other words, in my mind, putting with the Spider is like painting with a wider brush, and I honestly have no idea if that's a positive thing or a negative thing for most golfers. For me, it has worked wonders as I am putting a great roll on the ball and not getting too caught up in the details . . . and draining a lot of putts. Still, I'd be interested to know if someone with a better putting stroke would prefer the more precise vibe of other putters, or maybe they would put the alignment aid to better use than my ADD-addled cranium and make the Spider just as precise.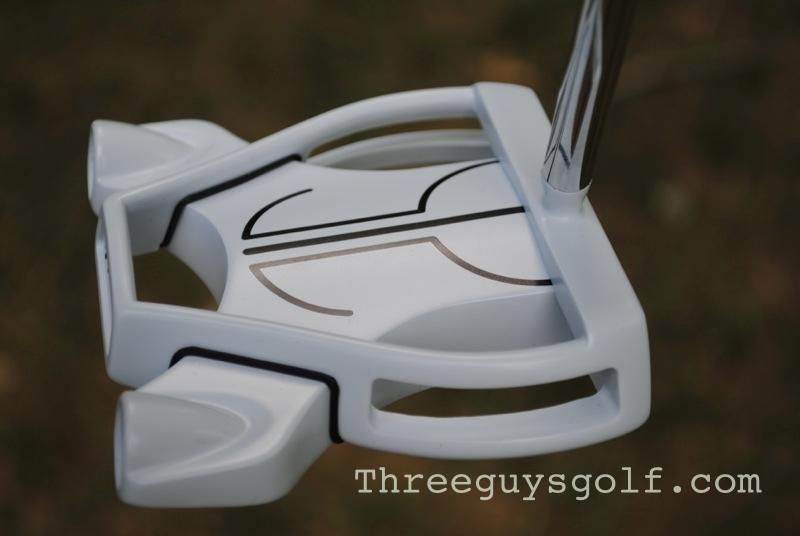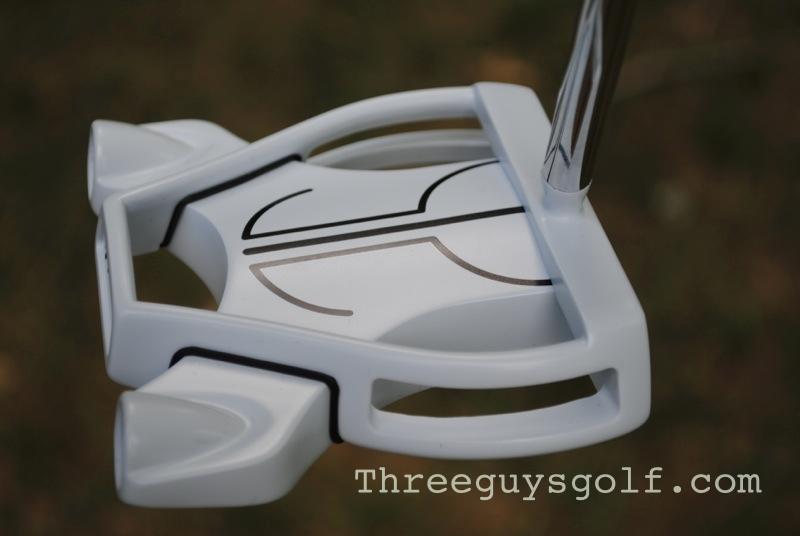 The bottom line is, if you're anywhere close to considering a new putter, the Ghost Spider must be on the list of new sticks to try.  Its increased presence on Tour is reason enough, but I think most folks will understand what's going on once they swing it a few times. Like my one friend who can also appreciate struggling with the flatstick said, "this putter should be illegal".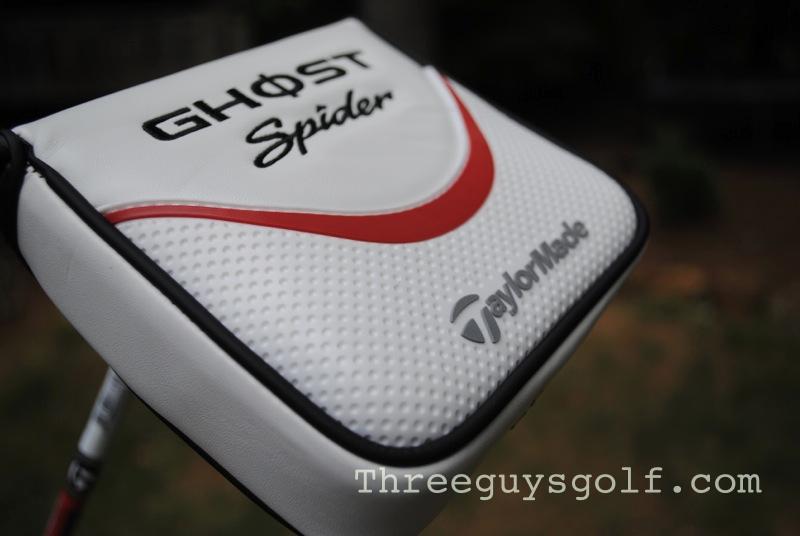 You can see all of the Taylormade equipment on their website and other high res images on our Facebook Gallery.