QED Style 2013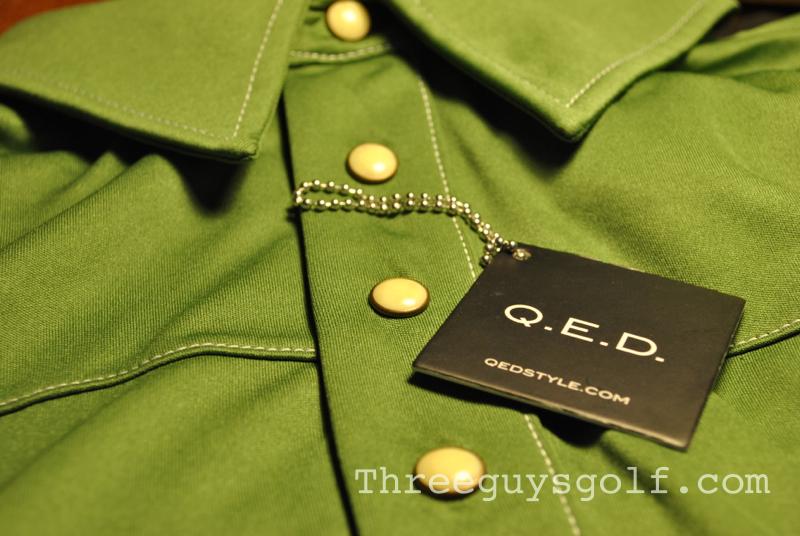 As regular readers know, I am not shy about wearing goofy golf clothing, but the other day I had an epiphany while I was getting ready to play a round of golf  (okay this is where the story becomes a bit girly but get over it). When I got to the "pants' part of the equation, I was momentarily stumped. I put on two trendy pairs and was driving myself crazy with second-guessing . .   something was not right. Finally I decided the heck with it and threw on my pair of QED Park City Trousers. Sure I wear them all of the time but they are just so money. No fuss, no mess, just damn good golf pants. I paired them with a QED Logan polo and boom – simple, comfortable and great looking.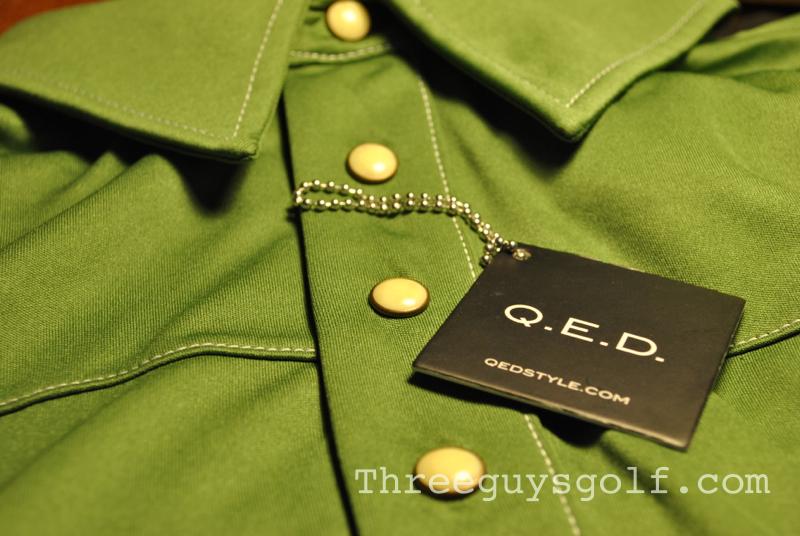 Last fall I reviewed the first line of QED which included a few polo,s but this winter, QED came out with a greatly expanded line including shorts, pants and even a button down and pullover. True story: I was at a high school reunion and I literally had two guys ask me what kind of shirt I was wearing (and one of those guys placed an order the next day).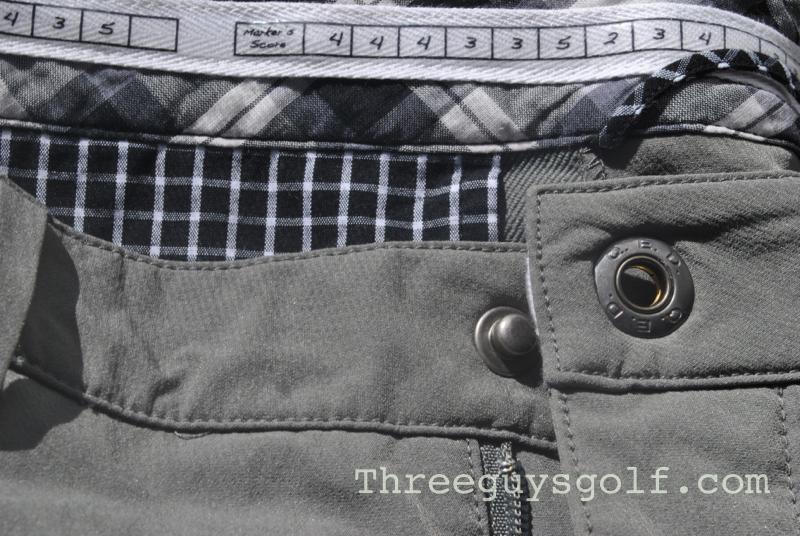 So here is the deal with the polos. They have a great cut and style with many featuring two breast pockets and/or over-stitching which gives them just enough flare to stand out but not too much that you look over the top. The button down, called the Roy Woven Shirt, while not a golf shirt, is a perfect shirt to wear after hours either tucked or untucked. The other new detail added to the shirts are the enhanced snaps. I am not sure but they are some kind of stone or something, but whatever the case, I don't have any other shirt with this type of snap. Money!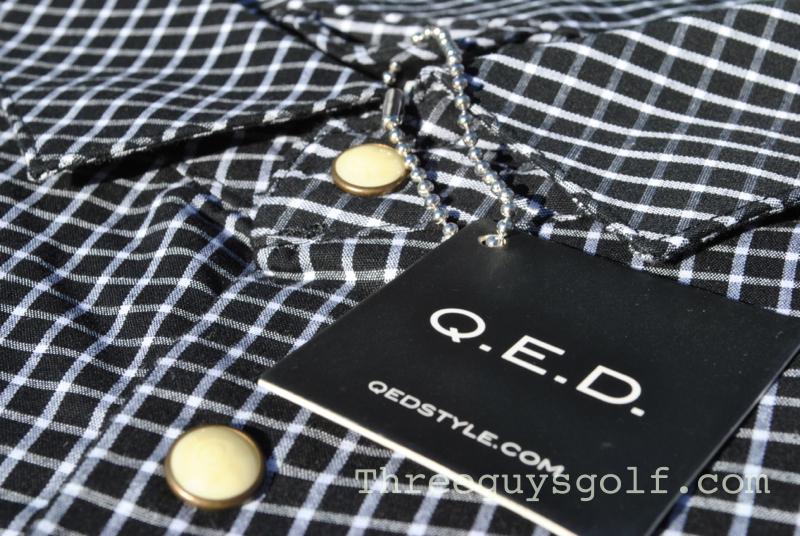 The pants are perfect in a bunch of ways. First the cut is generous. Not euro, not trendy, just mens cut. The waist has a band that helps keep your shirt tucked in, and they have a snap instead of a button and the material is water resistant. As an added bonus, they also have a small zipper on the cuff.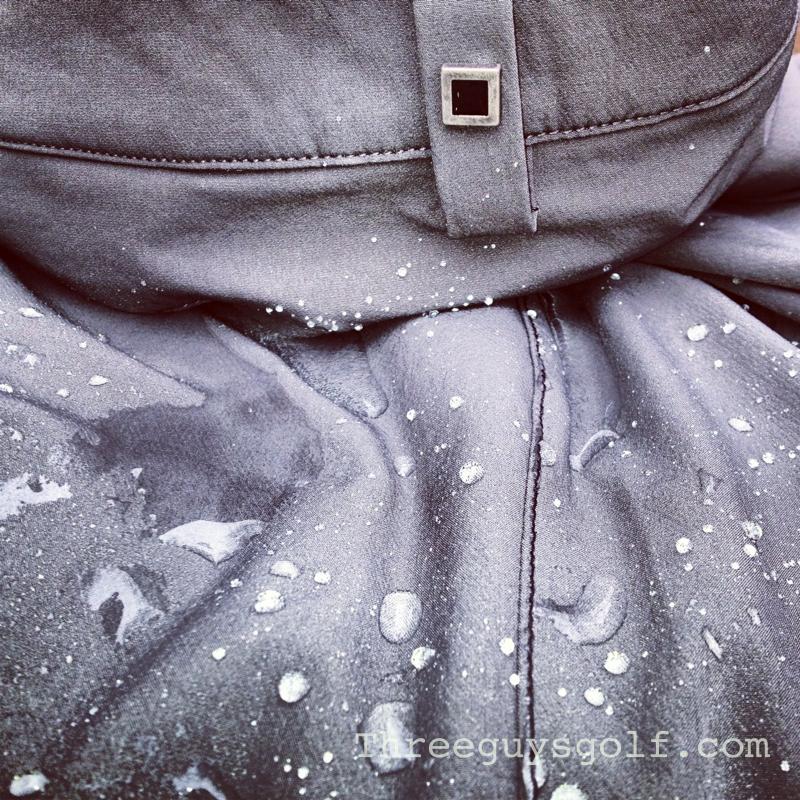 Made with a nylon spandex they are excellent in terms of give and they never wrinkle. And again, I won't say waterproof but definitely water resistant which comes in real handy in a light drizzle.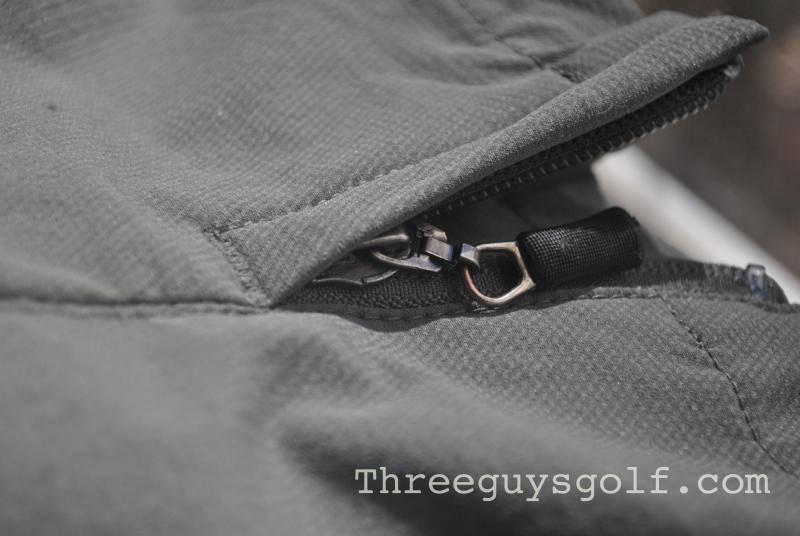 So here is the bottom line on QED: Straight forward golf apparel for the golfer who wants function and style without all of the hoopla. Every detail has been carefully considered, right down to the matching black squares on the back shoulder of the shirt and waist of the trouser. QED is a math term for "finished" or "done". When you wear QED, you know your are complete, you are set, and you will never, ever get called out for looking like a dope. QED.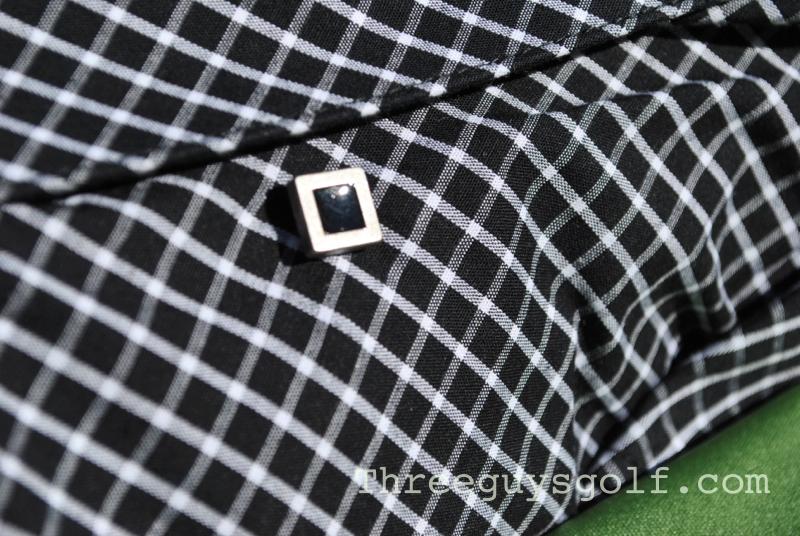 NOTE that the new Holden, Logan and Torrey Polo sizes run fair rather than small which is a change from the Eureka, Francis and Heber which run a size small.
You can check out the whole new line of QED apparel on their website.