QED Style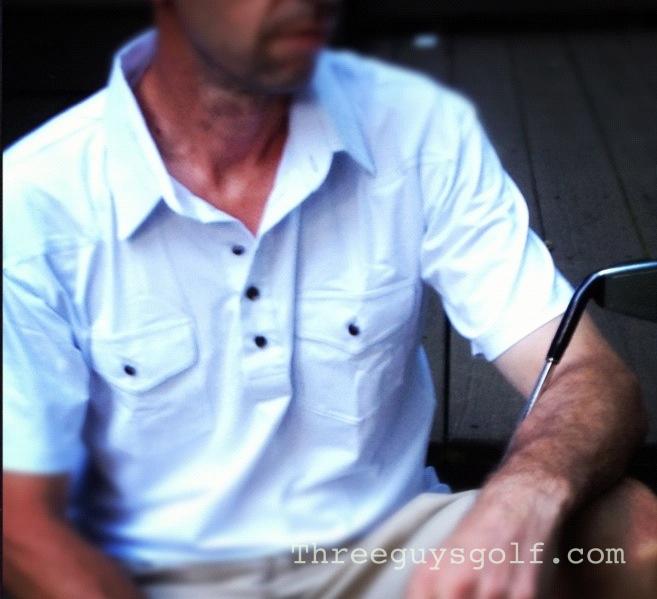 QED Style: As regular readers know, I am on a bit of a cotton kick. After years of only wearing performance material, I am rediscovering why we wear jeans and not leisure suits….cotton is just more comfortable. Sure I know in the heat of the summer cotton can be tough but there are lots of months cotton is perfect for wearing on the course. Even though Q.E.D. has only been around since 2011, they clearly are in agreement as 1/2 of their collection is cotton.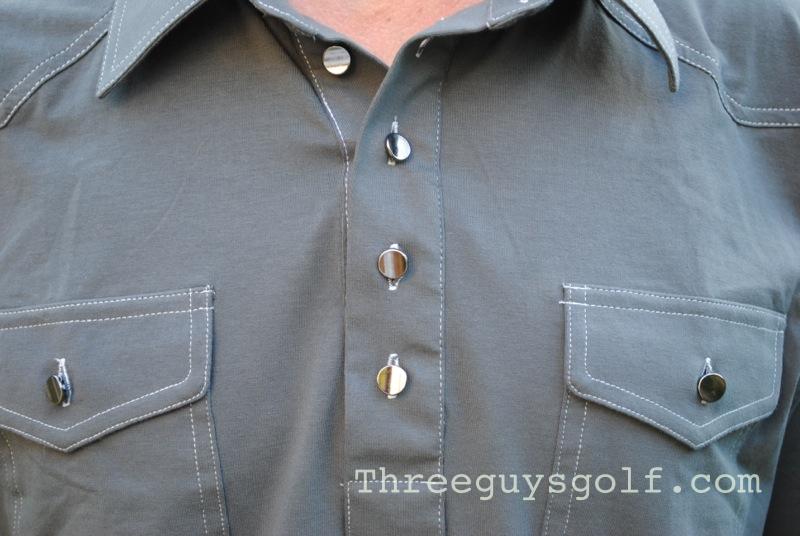 While I know there are lots of really good apparel companies, I love when I find a small firm with great products in part because I know no one else will have a shirt that looks like mine. Unlike the big boys, Q.E.D. makes only three basic styles of polos. the Eureka and Francis and Heber. The Eurkea and Francis are essentially the same except the Eureka is 100% polyester and the Francis is 100% cotton. The Heber is also cotton but does not have breast pockets. Got it?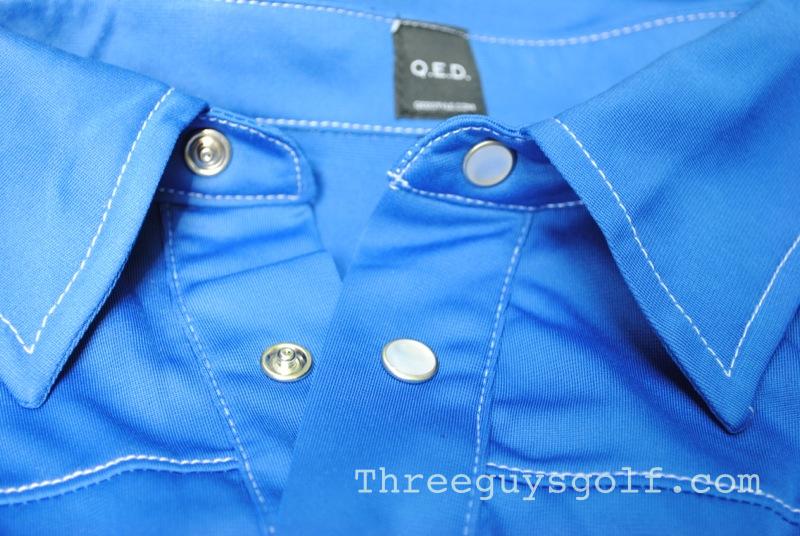 From a style standpoint, Q.E.D. has a couple of features which I really dig on any shirt, namely breast pockets, contrasting stitching and buttons that stand out.  Together, all of these features give the Q.E.D. shirt a very hip feel and while I may be delusional, I think the look is not too youthful that a middle-aged guy like me can't pull it off. This is where I trust my wife who is never afraid to tell me I look like a jack-ass. Fortunately, she gave Q.E.D. the thumbs up.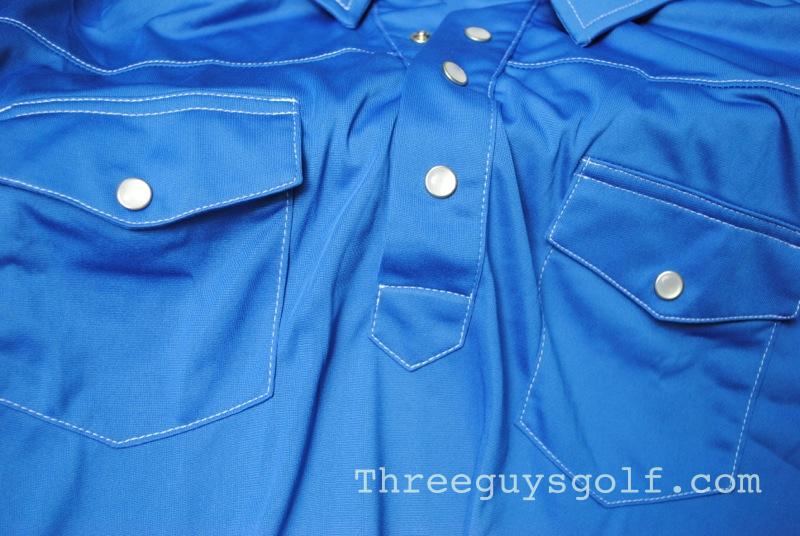 Ironically, despite the fact that Q.E.D. shirts are more hip than most, they only come in just a few solid colors. Maybe I am the minority but I find I have very few solid colored shirts as I have always gravitated toward stripes or patterns. Great strategy if you only want to wear solid shorts or pants, but a total disaster when you suddenly get a pair of plaid shorts. That's the beauty of a white shirt – it goes with virtually everything. Unfortunately I have had horrible luck with white shirts because they tend to be too thin. No one, not even my wife needs to see me in a sheer white shirt! The solution of course is cotton.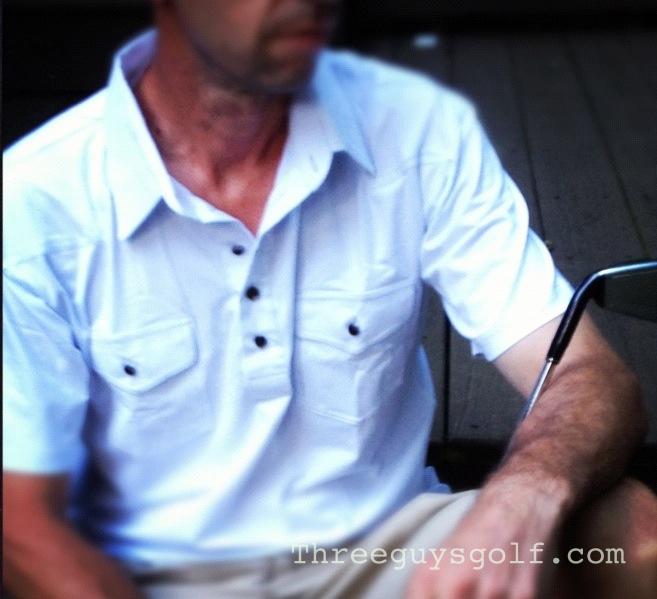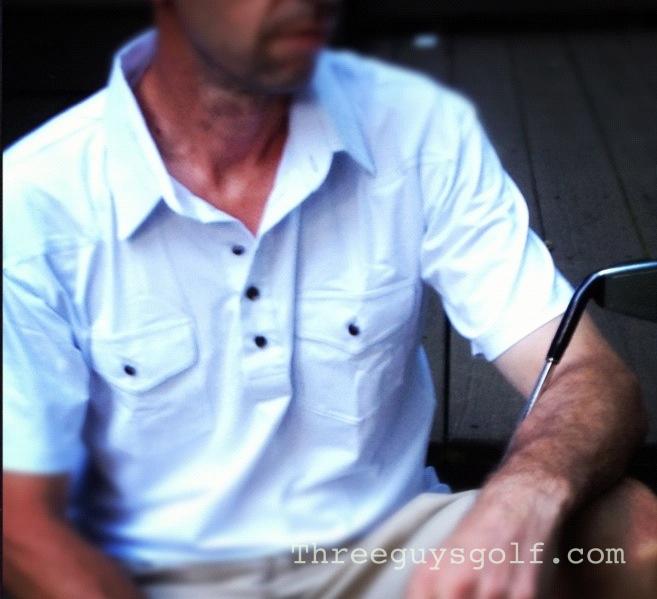 Thankfully, the Francis polo is thick enough to avoid any unnecessary translucent nightmares. And while it is "just a white shirt", the silver buttons and wide collar give it a cool factor that is void in most generic white golf shirts. Speaking of collars, I have washed this shirt a number of times and the collar has remained well shaped. P.S.- the care instructions say dry clean, but I completely ignored that advice with no consequences.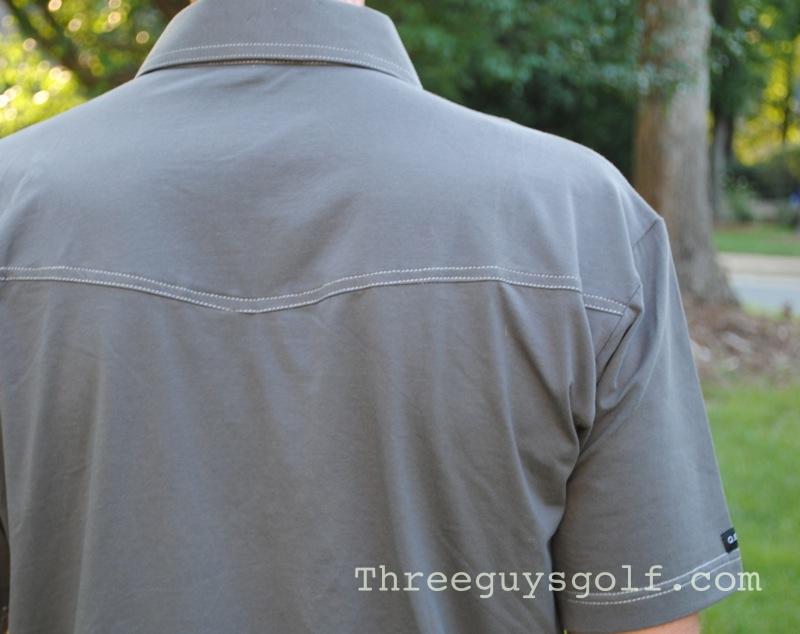 Despite the fact that Q.E.D. is a self reported "Golf Apparel" company, at least half of the styles are equally suited for off of the course. For me, I try my darndest to never wear a golf shirt unless I am playing golf. I am literally pained to go into a bar or eating establishment looking like I just finished a round of golf. True that the Eureka style is more suited to the links, but the Francis and Heber are appropriate for any casual event. In fact, I probably wear this shirt off the course as much as I do on.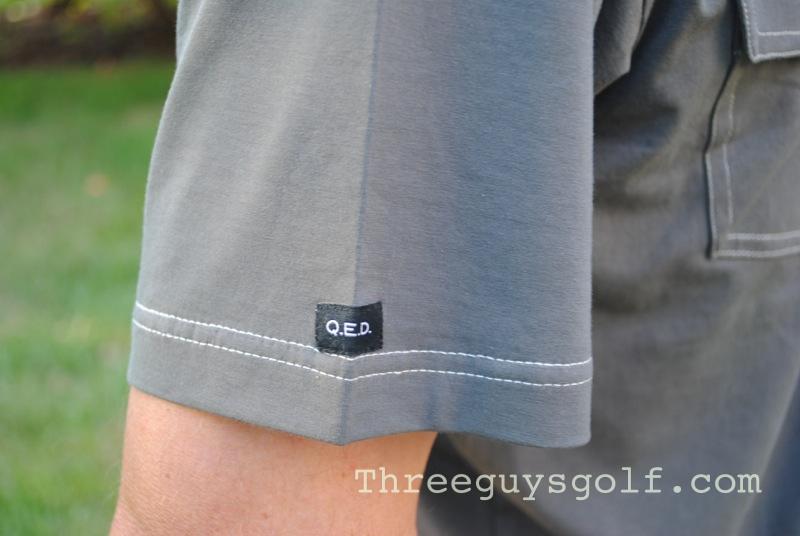 Q.E.D is sold in a number of west coast golf courses and on their website. Unlike many of the shirts we review at Three Guys Golf that retail for north of $85, the Q.E.D. shirts are only $40 or $50 making them a great bargin. Final note on sizing: typically I wear a medium, but Q.E.D. runs a size small such that I was comfortable in a large. In other words, order a size larger.
You can see the whole line on their website, and be sure to check out the video as well.