Fairway Fox Kristin Dress & Kate Skort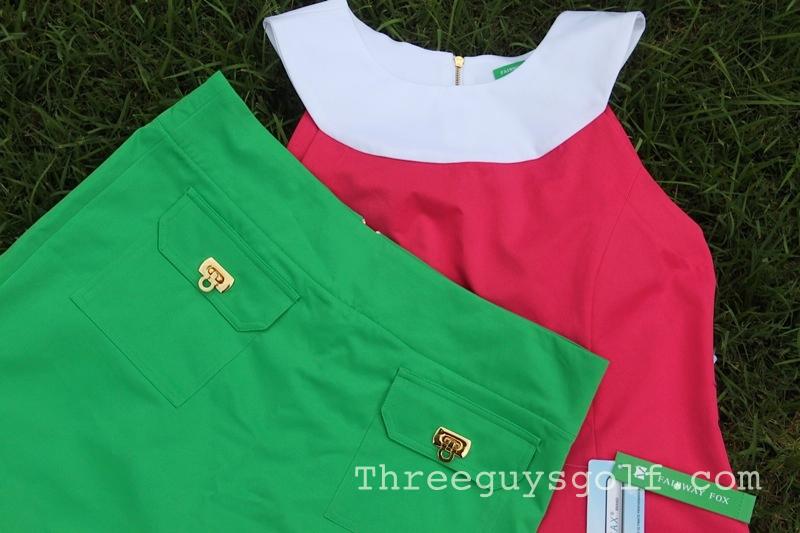 Fairway Fox Golf Wear was founded by Kate O'Connor and launched just this past January at the PGA Merchandise show. O'Connor is in the financial services industry in Manhattan and has played and had a passion for golf her whole life. She calls Fairway Fox her "jobby – a job that's a hobby". ALL, yes all, of Fairway Fox's clothing are made in New York and are machine washable. She describes Fairway Fox's first line as "Tory Burch-esque" and I couldn't agree more. The look is sort of a preppy, yet sexy, look. How can that be?? Check out Fairway Fox's website and I think you will agree.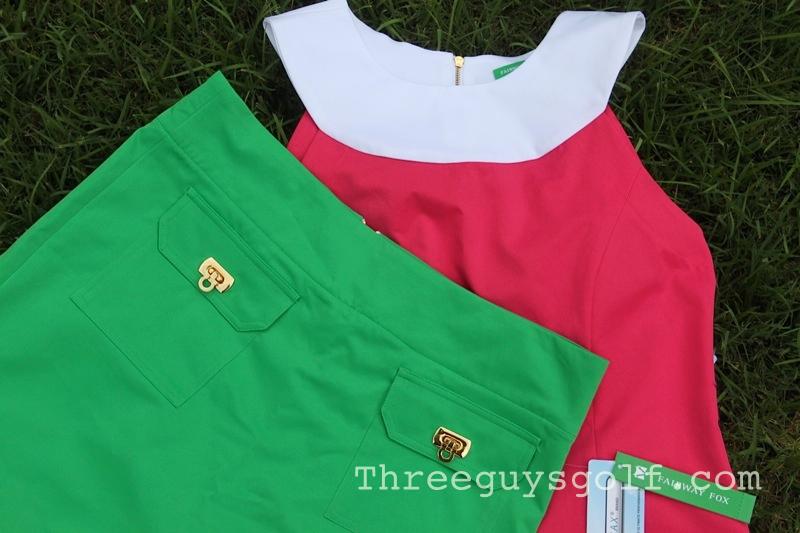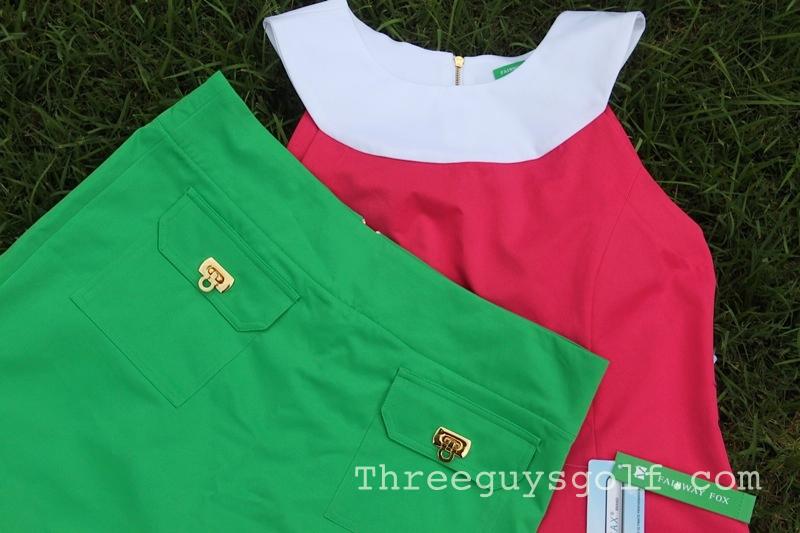 I recently received the Kate skort in green and immediately noticed two unique details right off the bat. First, the skort has 2 gold buckles on each of the front pockets. The skort looked more like a skirt I would wear out than golf apparel. The buckles aren't just for looks – they actually buckle the pockets shut and are very stylish. I have never seen anything like that on a golf skirt, and I absolutely love it. Next, the back zipper on the skort is exposed, which is one of the new trendy looks on the runway. I felt as if I were going out to lunch with the girls instead of heading to the golf course. What woman wouldn't love that?? I for one know that if I don't like what I am wearing, I will not play well. Its similar to what men like to refer to as "equipment malfunction" – not their fault if they hit a bad shot. (Get your mind out of the gutter – I'm referring to his golf clubs.)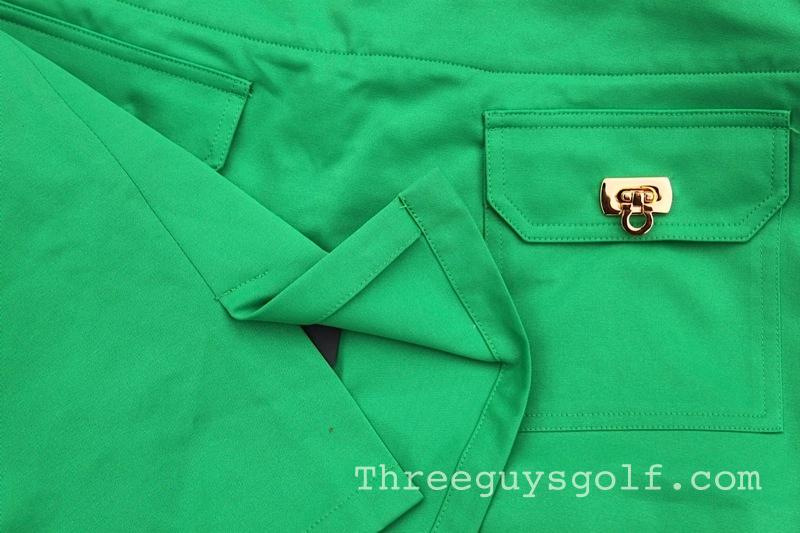 Susan received the Kristin dress in pink, and it is nothing like you have seen on the course. This dress looks like something you would wear to dinner. It is a beautiful pink fabric with white trim around the neckline and hem. The fact that is doesn't have a typical golf collar on it makes this dress truly unique. The Kristin dress also has the exposed gold zipper in the back and is stylish. It is hard to believe that this is a golf outfit – but the stretch in the fabric is there, and it really allows for movement. Susan found that the dress ran a bit small, so she suggests ordering one size bigger than you normally would.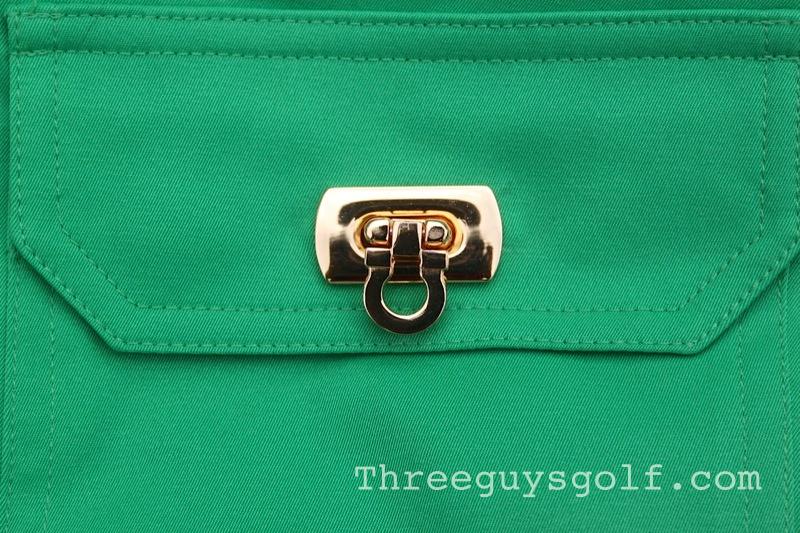 But what really needs to be mentioned here is O'Connor's attention to detail. Fairway Fox has something that I have NEVER seen in any line of women's clothing, and it is brilliant. Inside of the front left pocket is a piece of ribbon that snaps shut. What is the big deal? It is a ring holder. Yes, you can take your rings off, put the piece of fabric through them, and snap it shut. The "ring snap" stays inside your pocket and keeps your baubles all safe and sound. Only a woman would think of that, and I am shocked that I have never seen this before. Genius.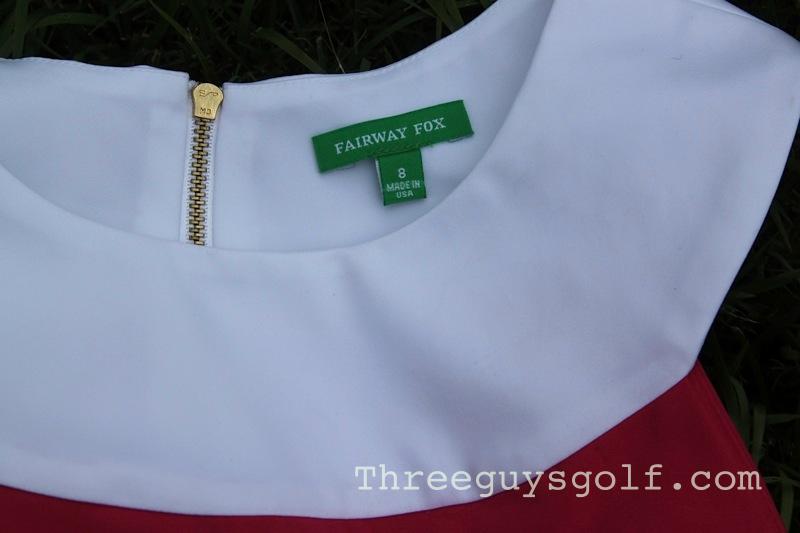 Let me reiterate that all of Fairway Fox's Golf Wear are machine washable. You can take this right from the dryer and put it on without touching an iron. No more hassle or expense of dry cleaning. Also, Fairway Fox's clothes are made with Coolmax wicking fabric to help you stay cool on the course. I absolutely love this line.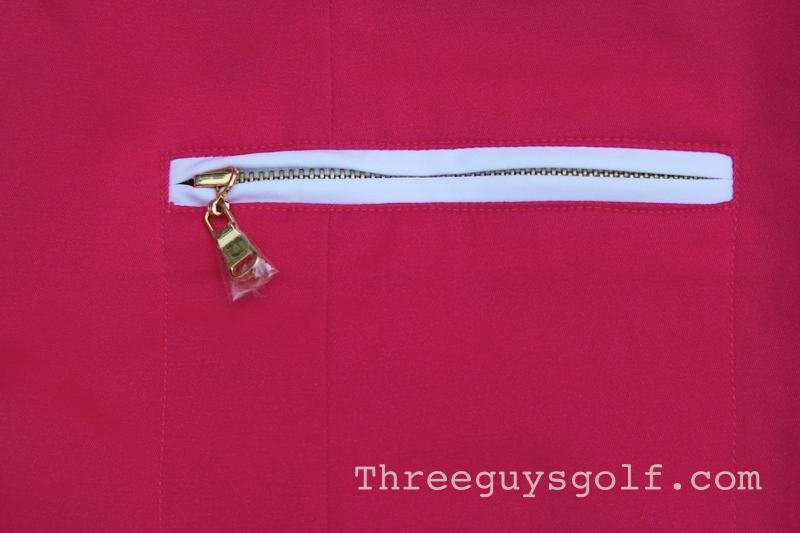 Let me warn you though that Fairway Fox's prices are on the high end for women's golf clothes. But gals, you get what you pay for. The attention to detail and the fabric itself is fabulous. More importantly, all of Fairway Fox's apparel are made in Manhattan, the fashion capital of the world. It is important to O'Connor to keep jobs local and support her city, and she has found that customers agree. It also helps that her clothes don't necessarily have to be worn on the golf course, so they can be multi-functional.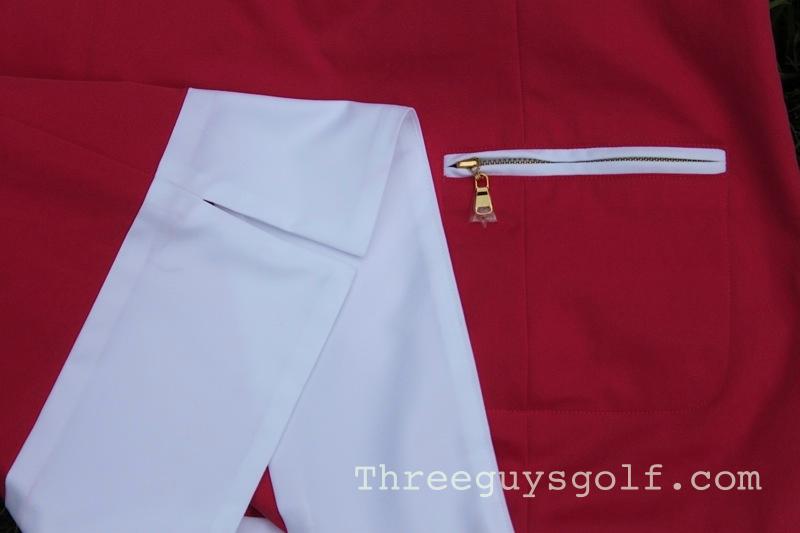 Be sure to check out the Fairway Fox website. You can find sophisticated and fun clothes that are really unique – from headbands and hats to polo shirts and dresses. This is a great company to support – and look great while you are doing it.