Kikkor Mint Shadow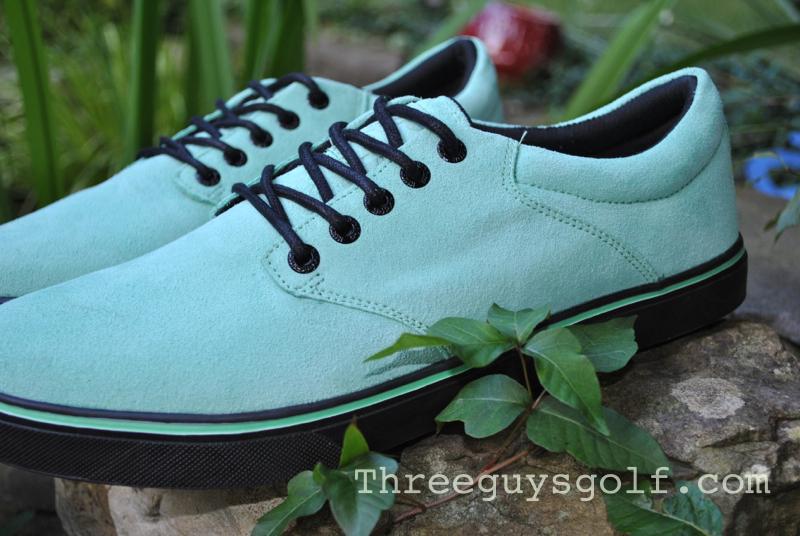 Mint chocolate chip ice cream, mint julep and of course "just one more wafer thin mint". Yes, mint makes most everything better except maybe shoes. Huh, mint shoes? Yup, Kikkor has been bold enough to offer their Men's Player in splendid mint!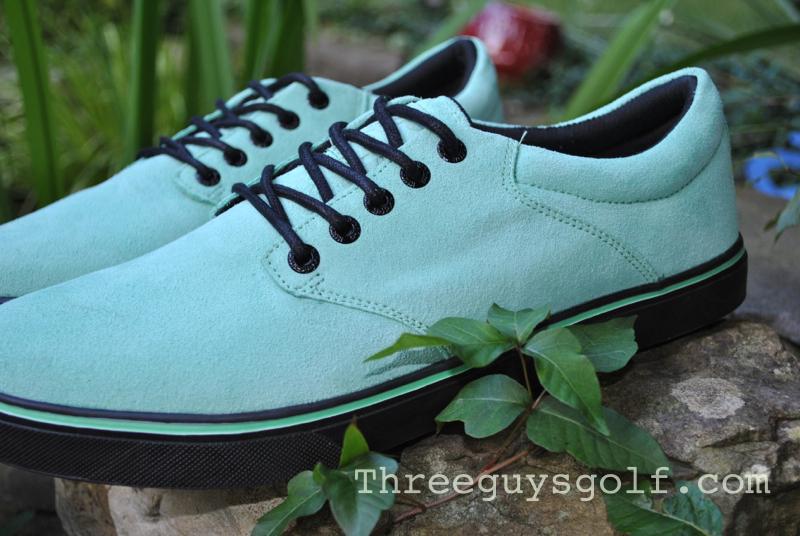 Of all of the shoes I trot out, I get more double takes and questions about the Kikkor Player Mint Shadow than anything else. And why not, they are green for Pete's sake. Since we have reviewed the Kikkor shoes in the past I will spare you the company details and just hit you with what is new.

The Mint Shadow is basically like the other Kikkor Player shoes except one small detail. They are freaking mint color and they are awesome. I am not sure exactly why a green pair of shoes are so cool, but it is not just me. Again, I get guys from all walks of life tell me they dig these shoes so I am gonna go ahead and say they are 100% money.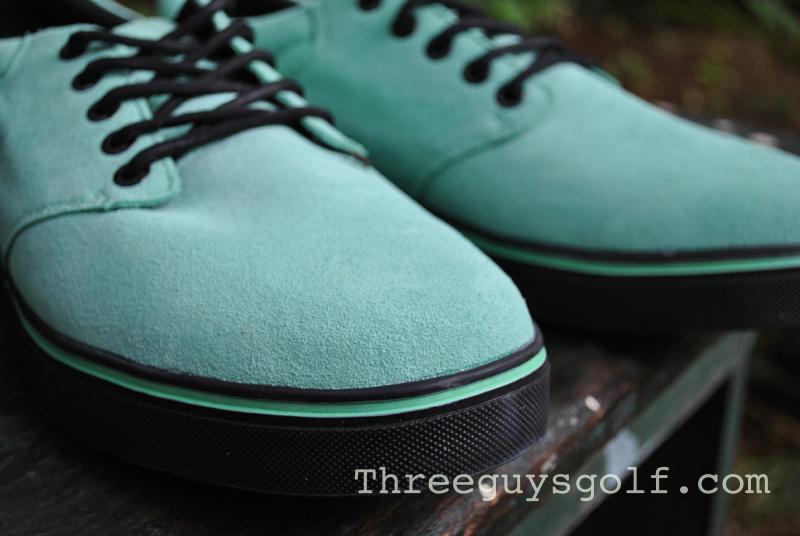 Speaking of which, they won't break the bank as the price tag comes in at a cool $99. Not bad for a water resistant suede shoe. Note on water resistant -no way am I wearing these in the rain so I don't care about waterproof but I do care that they keep my feet dry in early morning wet grass (which they do).
Comfort wise, Kikkor are pretty darn comfortable. Perhaps not as comfortable as I want them to be but I think that is more due to the fact that they look like they should be insanely amazingly comfortable and they are merely very comfortable. Walking 18 is no issue with the Kikkors and there is no break-in period.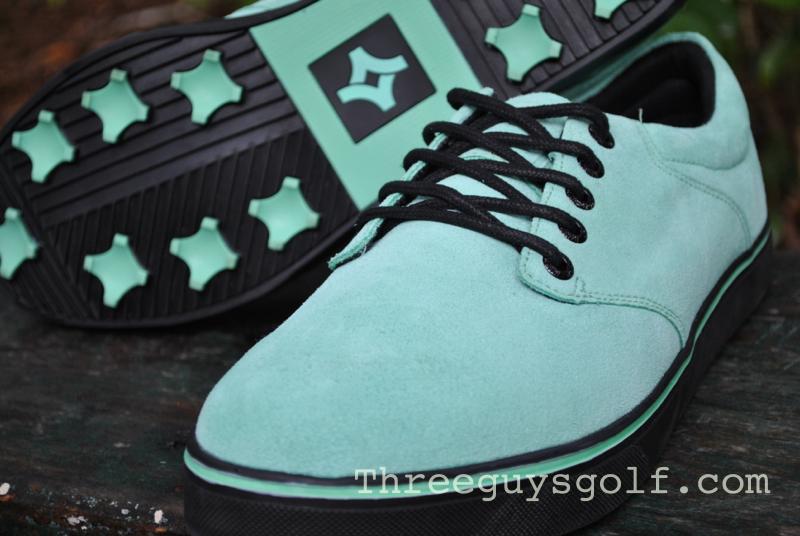 Aside from the color, I also really like how they have separated the space between the grommets where you lace up the shoe. I am not sure what that space is called, but most shoes have a very small space where as with the Kikkor Player shoes, there is a full inch of space which give them a very unique look. That and the fact they are mint green (have I mentioned that?).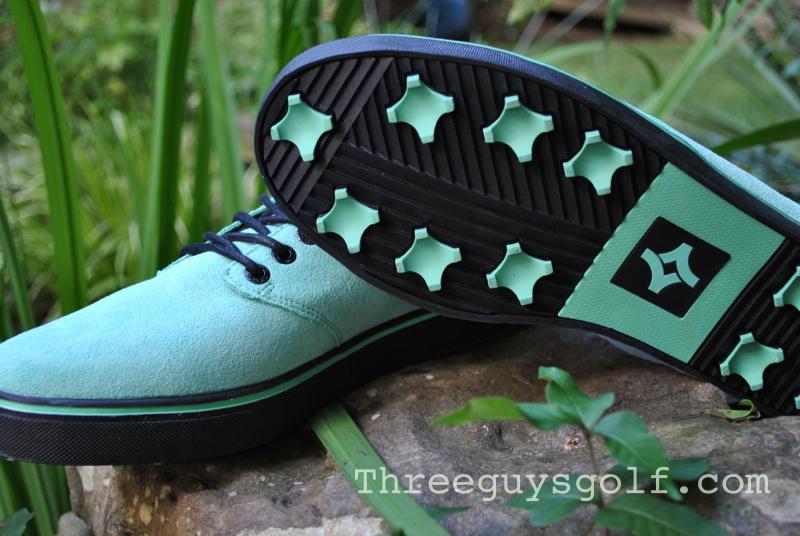 The sole is your standard Kikkor cleat. Traction is fine and they last fairly well. The back two cleats seem to wear a little faster but getting a season in should not be a problem. The truth is these are not a pair of shoes you are going to wear for two years.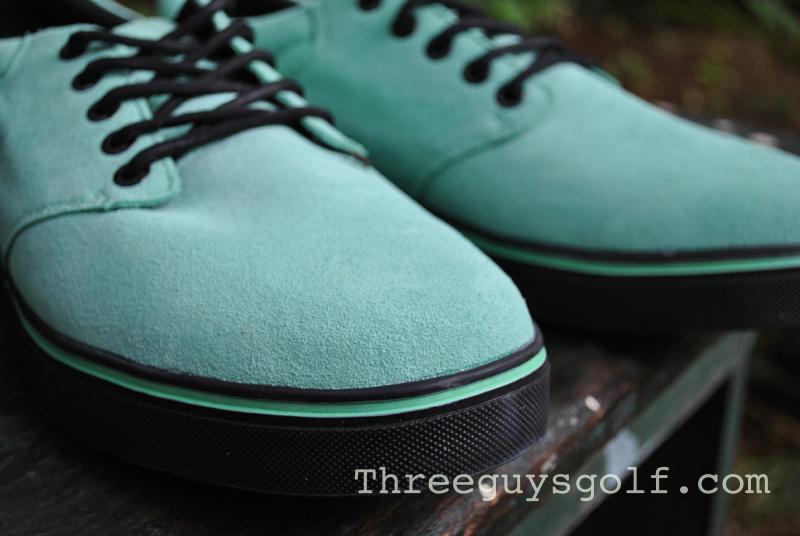 For me, these are a great shoe to wear on days of blue sky and light breeze. They say "dude it is awesome outside, lets play some golf!" These are not workman shoes to be trotted out while grinding on your game or when clouds are looming. Naw, they are for better times. Mint green times.
Final note on the suede. I was pretty sure that after three rounds they would look awful and discolored but they actually hold up very well. Yes, they do get a little dirty but you can scrub them and get them mostly clean. The mint color remains solid and bold. Again, not for keeping two years but for a summer's worth of play – perfect!
P.S. A huge thank you to Kikkor for sponsoring the Hoeffler Cup, which is a tournament we organize as a way to raise money for Victory Juncton and SKJAJA Fund. Kikkor does a fantasic job with community outreach and is definitely one of the "good guys".
You can check out all of the Kikkor gear on their website