Kikkor Golf Shoes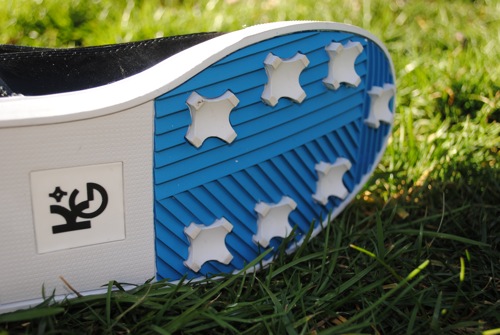 Kikkor Golf Shoes: Over the past few weeks I have had the privilege of wearing the Men's Dress Sneaker from Kikkor Golf. While I have read a number of reviews that speak to the comfort of these shoes I was interested to see how they would work for me as I still suffer from damage done to a herniated disc in my lower back. Since that time, I've been wearing shoes without spikes to combat the foot fatigue and pounding that I could not avoid with shoes that have cleats. Up to now, I have found the only good solution has been to wear cross-training shoes with Gore-Tex, but there were times that I missed the traction of a standard golf shoe.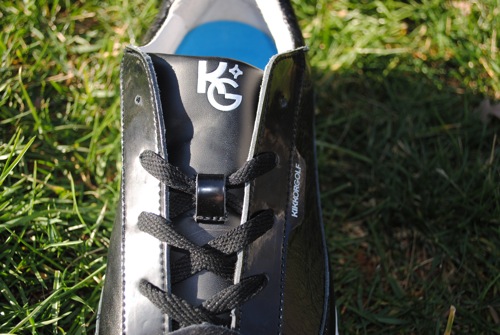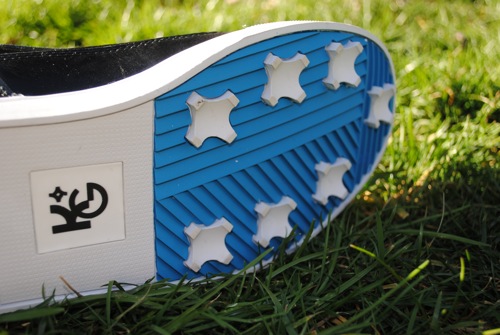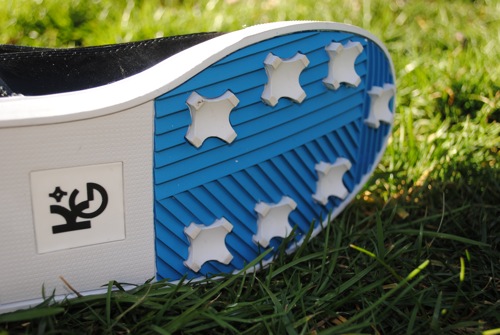 Over the past few weeks, I've worn the Kikkor Golf shoes to hit balls, chip and putt, and walk a few rounds. In each case, I have been really pleased with the results. The shoes have a very solid base with soft rubber spikes built into the sole. Although they are not large spikes, I found they were well placed on the bottom of the shoe and gripped the ground well. The big bonus for me was that my feet did not feel any pressure from the impression of the spike on the bottom of my foot like I normally do in regular spiked shoes.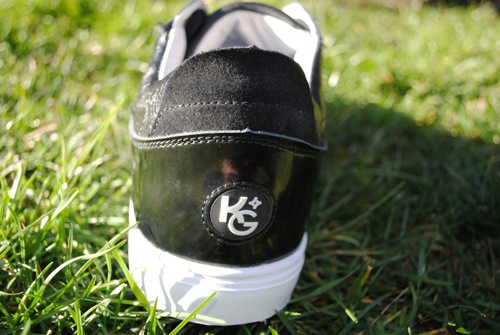 Kikkor Golf recommends staying off of cement as much as possible to add to the life of the spikes which is a good idea since this was really the only issue we had with the shoe. In our experience the spikes on the Dress shoe tended to wear down with regular use. Stability wise, the shoe performed well on all types of ground and the water-proof element seems to be effective. While I was not in any downpours, I did step in some deep mud puddles and came out as dry as I went in.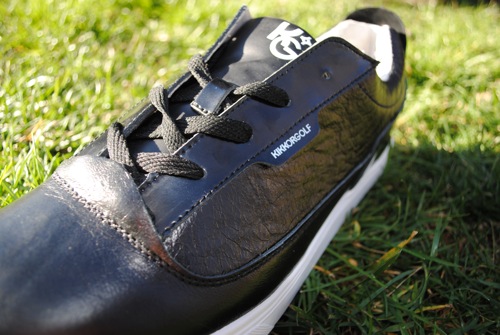 These particular Kikkor Golf shoes have a kind of 'white wall' around the shoe that does pick up mud here in NC where winter mud is a staple on most golf courses, but it wasn't hard to give them a wipe down when I was done to restore the shoe to looking shiny again. As for the comfort of my back, I didn't feel the shoes needed breaking in; they were comfortable from the start and my knees, hips and feet were all very happy after spending several hours walking and playing. I am very glad to know about this company, and I think you will be too.
You can learn more about Kikkor Golf shoes on their website and  see our Facebook Gallery for pictures of the Tenny and Retro style Kikkor Golf shoes.