Miura MB001 Forged Blade 6-Iron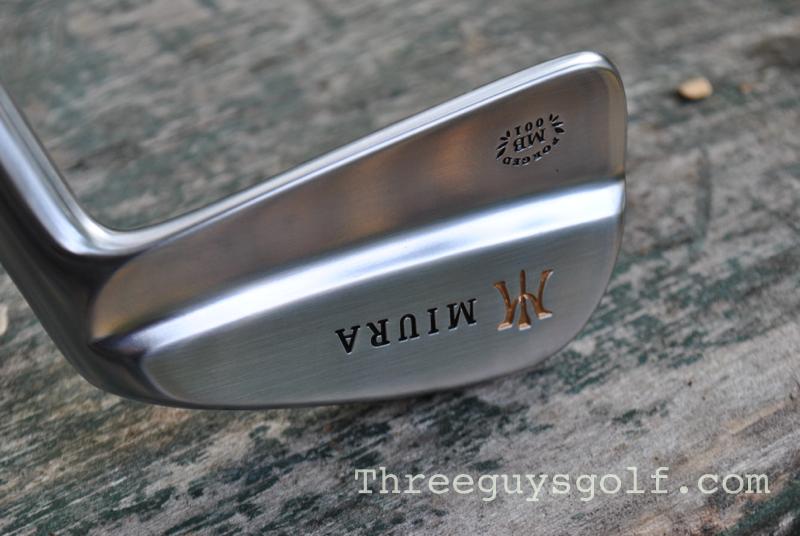 I had a chance to drive a brand-new, red Ferrari Boxer 328 one time. You know, Magnum PI's car. I was around 19, and my brother was helping this other guy coach a football team of grade-school kids. The other guy had forgotten the playbook, and needed someone to go grab it at his house a few blocks away. He turned to me and simply said, "Can you drive a stick? It's the red one over there… try not to break 100 on the way."  Well, I only got it up to 90 between stop signs, and I'm glad I didn't kill anyone in the neighborhood. Although it wasn't anywhere near the smoothest ride of my life, it was unforgettable.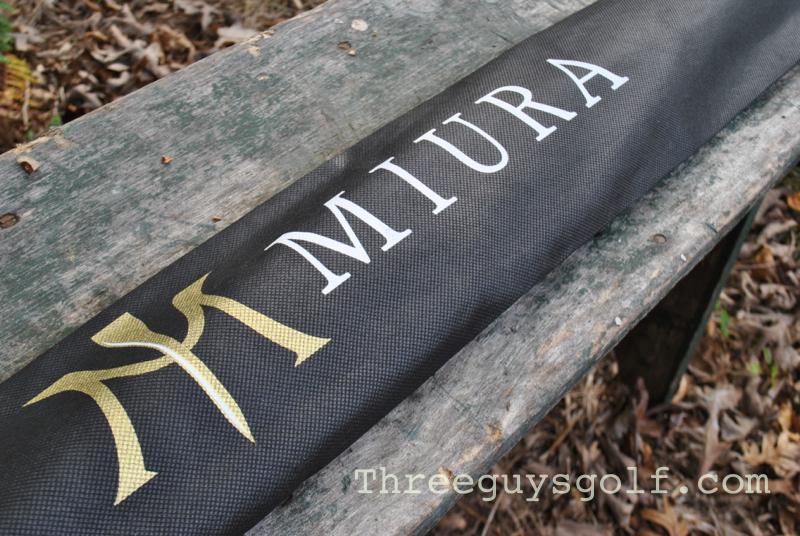 Yes, I'll tell that story to a wall if prompted, but really I bring it up because I got that same Frearri feeling when it was time to test out the Miura MB001 irons. When you put this new Miura MB001 club in your hand, you know that you are dealing with something special. The folks at Miura don't mess around; they create immaculate tools with the look and function of beauty in action. The form is classic, and the feel and balance are just right; and these clubs can hit all the shots… no lie. When I mean all the shots, I also mean that one that feels like you hit the ball with a wet newspaper when you hit it off the sweet spot. That's no knock on this club; it's a gem. But, it doesn't come cheap, and in our opinion, it's not for folks that don't hit the ball right on the button.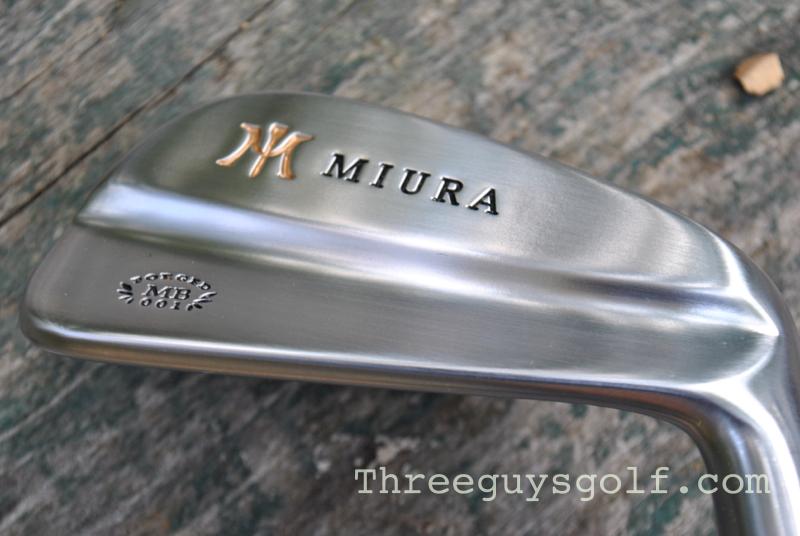 I've played with a single-digit handicap for a number of years now, and I was still a touch nervous to play a round with this club. When we unwrapped it and got it out of its own little Miura carry bag, and its own headcover, the looks did not disappoint. A couple of swings through the grass at home showed me just how balanced and agile this club is. Some time on the range, and then on the course, impressed me even more.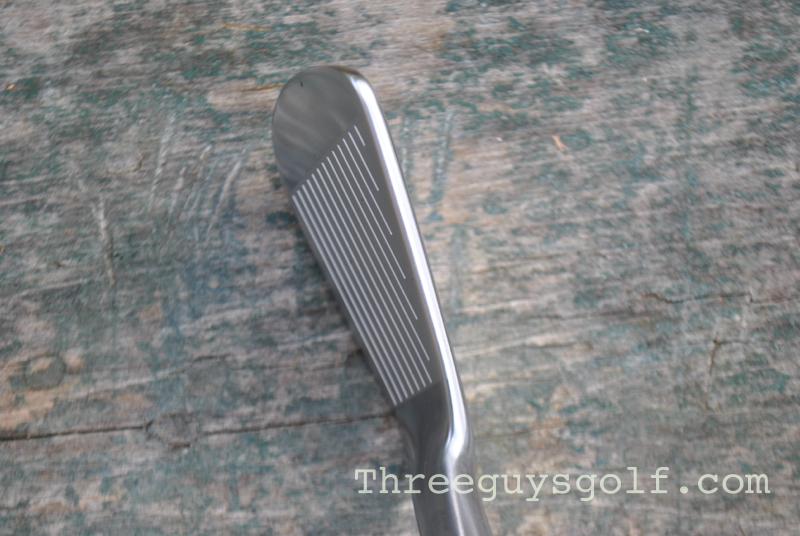 The face is a touch smaller than the Callaway x- forged irons that I normally play, and the sole is also a bit narrower. The press release from Miura says that they narrowed the sole to move more easily through the turf, and changed the top line to be more easily viewed from above. In practice, I would certainly agree with both of those ideas. The club has a nearly unnoticeable offset, and the muscleback that the club is named for is reminiscent of the same design of my favorite wedges made by the good folks at SCOR. There is also a bit of bounce ground into the leading edge, making it even easier to hit off of tight lies. That impressed me, and it is different from other irons I've tried outside of wedges.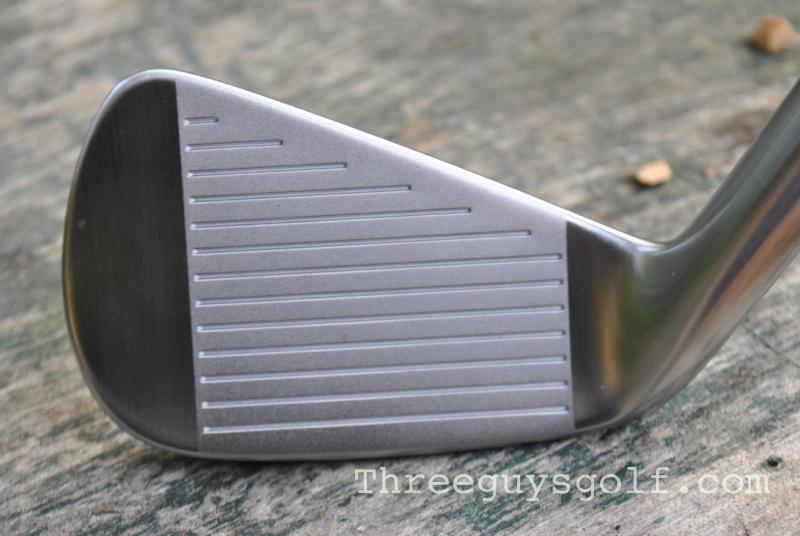 As I mentioned, this club definitely can hit all the shots. I was easily able to work it both ways, as well as hit high and low balls, and bunch shots without any trouble. I also chipped with it around the green, and was able to lay it down and hit a bit of a flop shot with it, and that's just not possible with many of today's more forgiving irons. When I hit the sweet spot, I hardly felt the impact, and off-center hits didn't sting my hands, partly because of the softness of the PURE grip that comes standard. I hit it right around the same distance as my Callaway forged irons, but off-center hits were more penalized. Obviously, that's the normal blade tradeoff in terms of agility and workability versus forgiveness.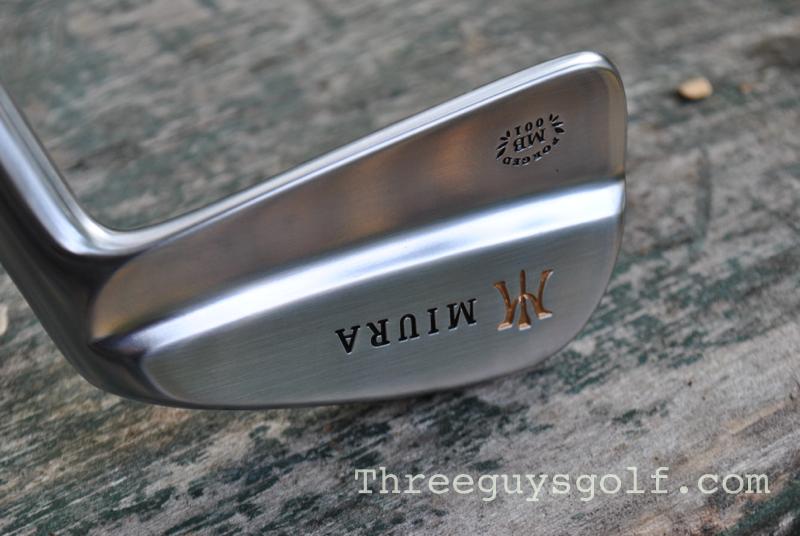 I tried the stiff Nippon modus 3 120 shaft, and found it to be a very good combination for me given the project x 6.5 shafts I normally use. There is a whole fitting process that Miura uses, and if you are going to spend the money on these clubs, I would highly recommend going through their process. At the end of the day, the new refinements that have been made from their Tournament Blade and their Small Blade come together to make quite a thoroughbred, in my opinion.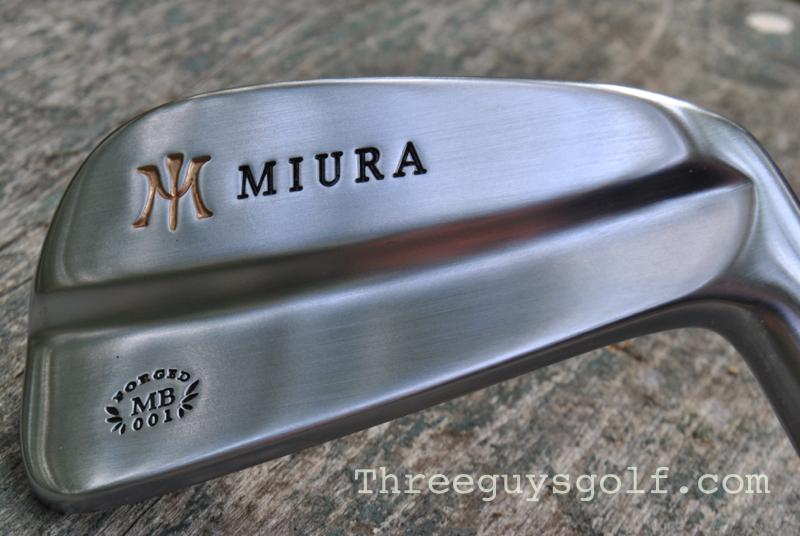 I have really enjoyed getting to play with this club. I learned some more about my swing—this iron reveals both the good and the bad; and I also felt very rewarded when I put a good swing on it. It reminded me of the incredible versatility that a well-made blade can give, if you want to work on it. They are pricey, going for $200 to $300 per club, depending on your variation. Not everyone wants or can afford a race horse or sports car, but if you're one of the players looking for one, you need to give these new Miura musclebacks a hard look.
You can learn more on the Miura website.