Cleveland Smart Square Putter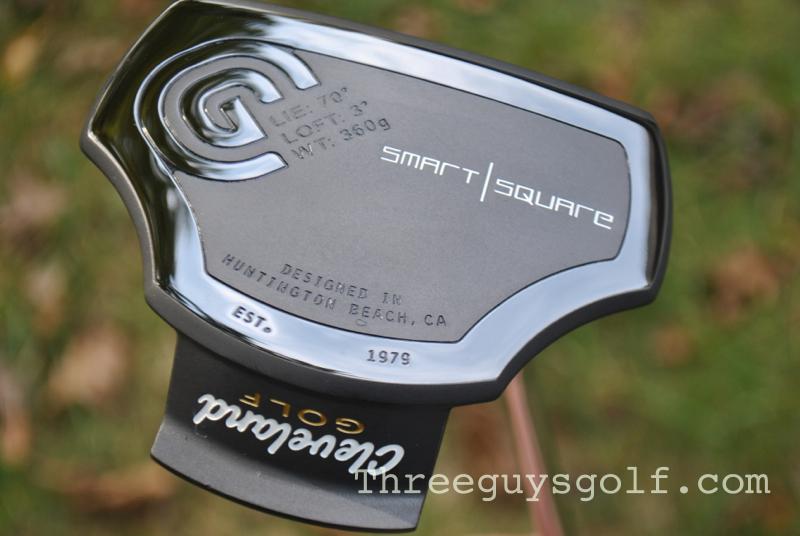 "7 minute abs, just like 8 minute abs but a minute shorter". Yeah this brilliant idea proposed in Something About Mary was my first thought when I saw the new Smart Square putter from Cleveland. Seriously, it does harken back to the two ball putters we have all owned at one time or another. Props to Cleveland for not shying away from the comparison. They are sticking with the 7 minute ab story- it's like the two ball but better. Ok, let's roll up our sleeves and see what she can do.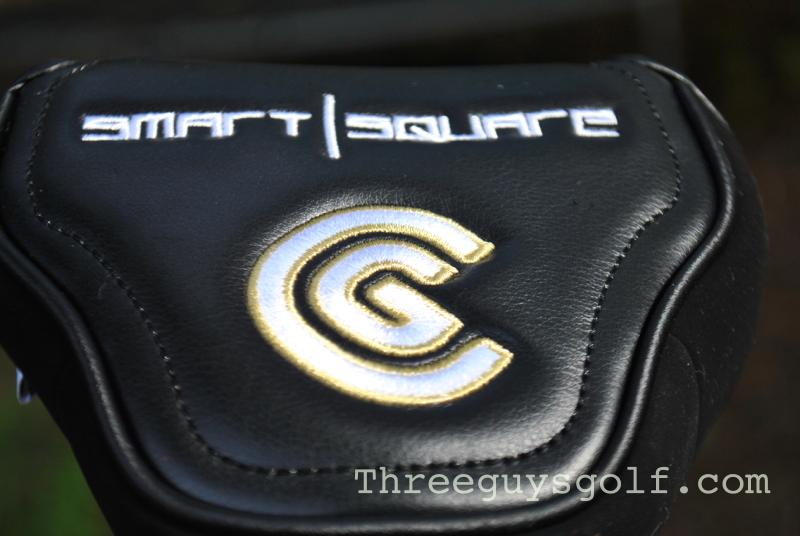 First, the obvious feature – the squares on top – turned out to be very helpful in getting the putter lined up. Yep, these simple markings are more helpful than we imagined in getting the face of the putter and your target line all in sync so you can roll the ball to the target. I found my confidence growing with each stroke as I kept lining up my putts so easily, and other friends who gave it a try on the course found the same thing.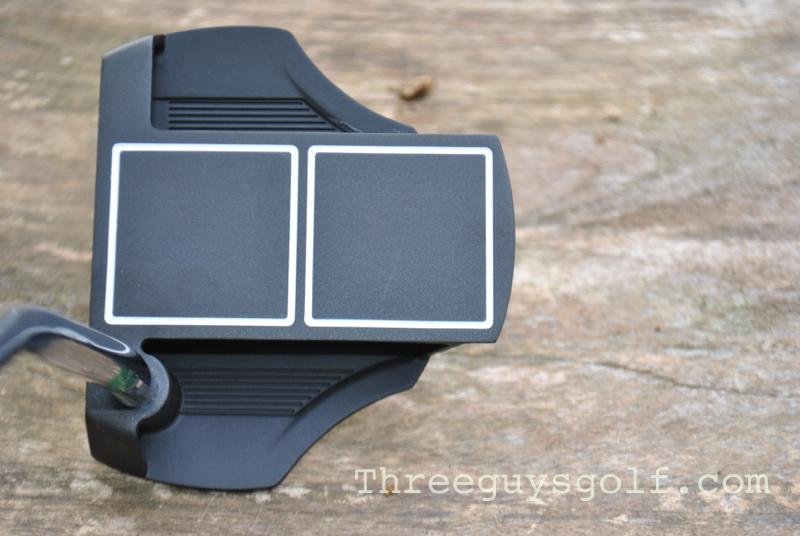 Secondly, it doesn't twist or turn in the stroke and it feels very solid through impact, which everyone who rolled a putt noted. Additionally, the balance and feel of this putter are excellent. When I put a smooth stroke on it, it just keeps on swinging through the impact zone– the ball gets in the way and rolls smoothly off the face toward the hole. I did find that a smoother and longer stroke was better than any kind of wristy or 'pop' kind of hit that I tried with this putter. So if you try to give your putts a bit of a pop, you may want to look elsewhere (or better yet, work on your putting stroke).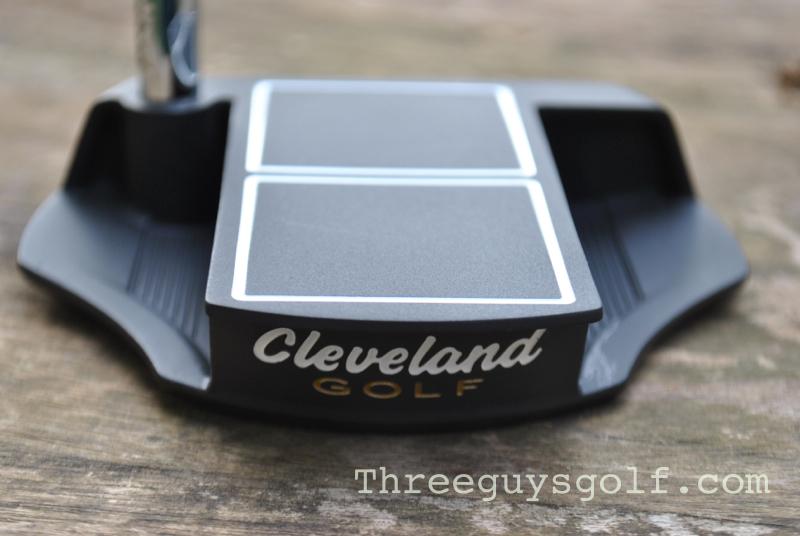 The 360 gram weight of the putter felt really good to me on medium and fast greens. I felt a lot of confidence dialing in the right speed on fast or medium greens, and it gave me a good bit of confidence during the rounds I've played with it. Conversely, on slow greens, the size and weight of the head felt like it took more effort than I like to put into a putt and I wasn't as comfortable. Generally, I don't like to bang putts, so I keep a couple of putters handy with different swing weights for different green speeds.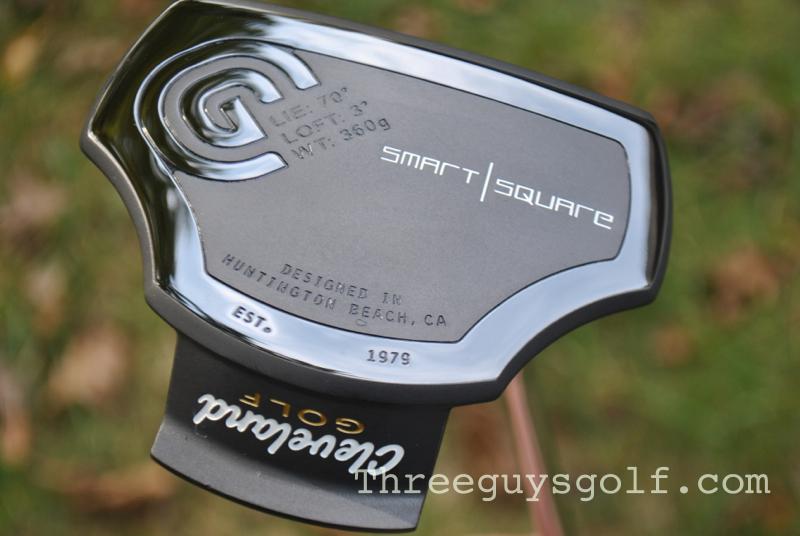 For my test, I first used the normal sized Winn grip that comes on the putter for a while, and then switched to a SuperStroke mid slim 2.0. I preferred the SuperStroke, but I have decent sized hands, and have enjoyed the over-sized grips on all my putters lately. I also putted with their 35" shaft. Normally, I prefer a 34" shaft, but in this case, I found that the 35" was comfortable given the larger mass behind the face. I also really like the heel-shafted, offset shaft, since I putt with my hands a little ahead of the ball. There is a center-shafted version, and a heavier, 400 gram 'almost belly' putter at 39".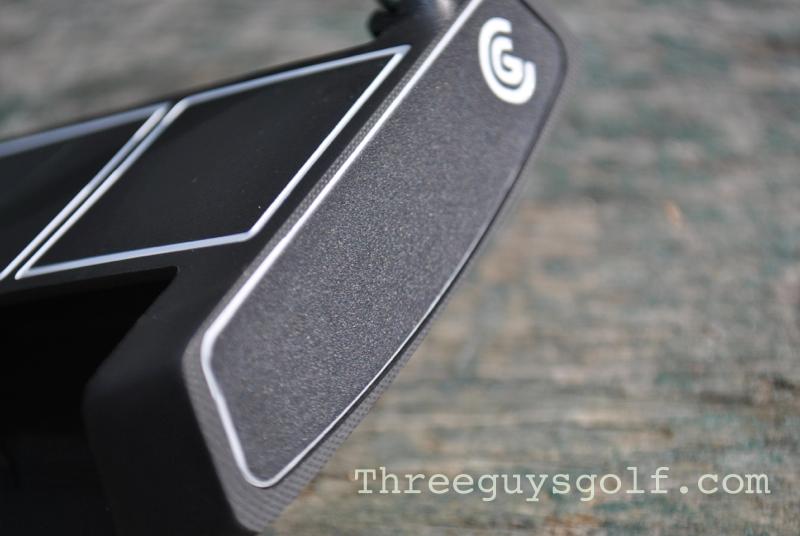 As for looks, the duller metallic black is a very simple look, and it helps the outlines of the white squares to stand out nicely on top. The putter comes with a black headcover that fastens with one Velcro patch, and it is very easy to get on and off.  One knock I have on the putter is that it sounds a little bit plinky when you hit it, but there is an insert in the face that helps quiet the noise. The putter gives the right amount of feel and friction to help get your ball rolling quickly and smoothly online. I'm normally a fan of inserts, and I'm particularly glad they included it with this putter. And there's also a little notch on the side of the face that's perfect for picking your ball up off the green when you don't want to bend over (which is basically always).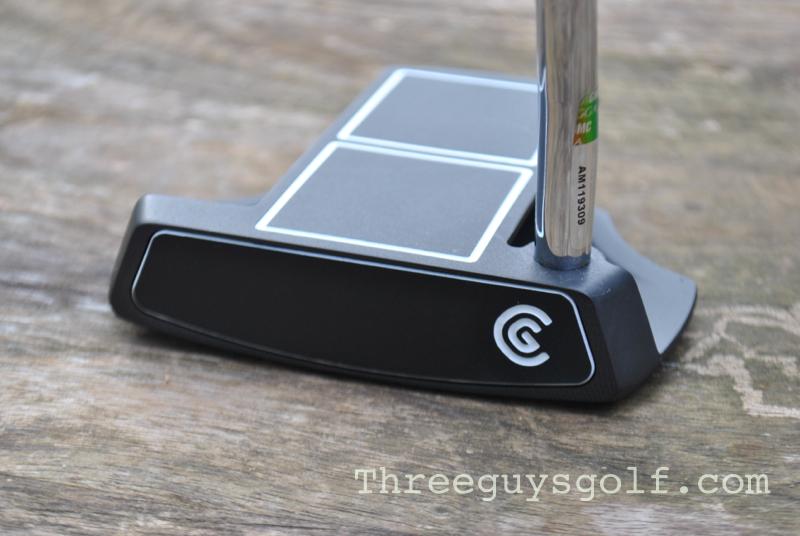 We have tried quite a few putters here at Three Guys, and I have to admit that this one is staying in my bag longer than some of the others. With much of putting being about confidence, this putter gives me what I need. It has a very reasonable street price of $139, and next time you are looking at putters, I would recommend that you hit some putts with this new one from Cleveland Golf.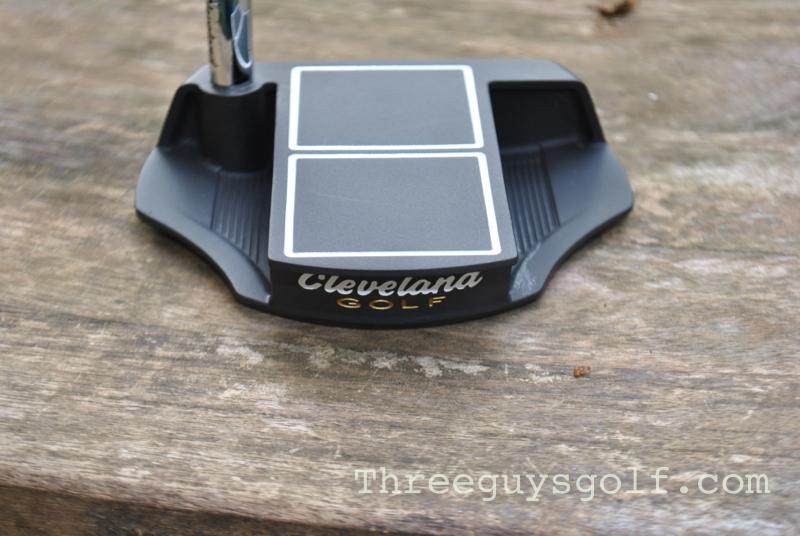 You can learn more about the Smart Square Putter on the Cleveland website.