Miura C Grind Wedge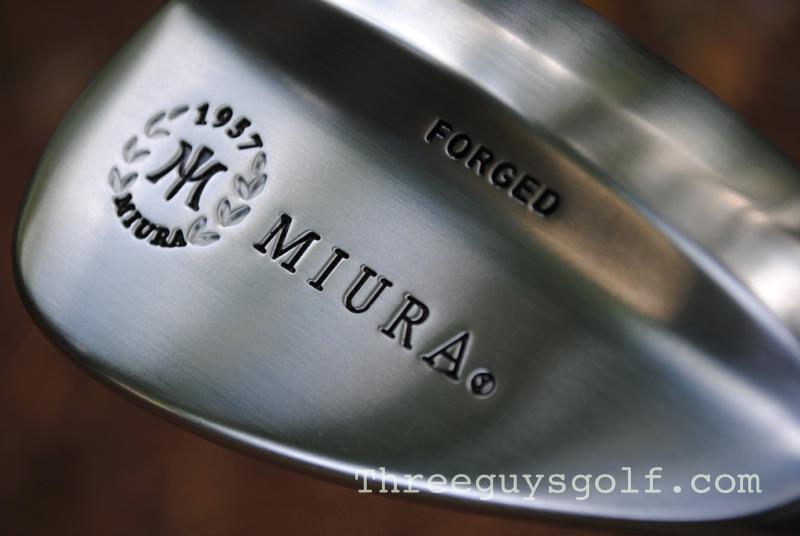 While Miura may fly under the radar of the weekend hacker, any serious golfer knows the Miura name and the quality it stands for. Master craftsman Katsuhiro Miura has been perfecting his trade since 1957 and now boasts a product line that includes irons, wedges, putters and even a driver. Unlike the sticks you find in big box stores, the Miura products are individually forged to exact specifications. So after reading much of the hype behind the Miura wedge, I was very curious to see for myself how they would perform.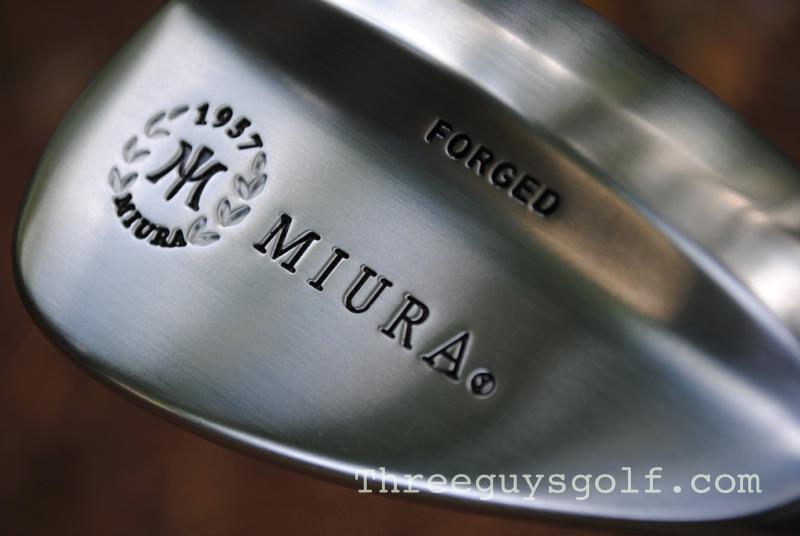 The wedge that I am reviewing is from the 1957 series and is called the 'C-Grind wedge,'. As a topline observation about Miura I think this quote which is found on their website is very applicable. "The feel and precision of the Series 1957 C wedge can't be explained in words, it must be experienced to be understood."
The Science Behind Miura
Without being too technical, Miura wedges are forged which means they are literally pounded into shape. As you can imagine this is an incredibly precise and artistic process. The end result is a wedge that has a wonderfully balanced feel that large manufacturing cannot hope to realize.
The other unique manufacture process Miura uses is called spin welding. Spin welding produces a consistent hosel that is perfectly centered in each and every club.
Below is a table of the available options for the Miura C-Grind Wedge.
| | | | |
| --- | --- | --- | --- |
| | 55 | 57 | 59 |
| Loft | 55 | 57 | 59 |
| Lie | 63.5 | 63.5 | 63.5 |
| Offset | 0.35 | -1.15 | -1.65 |
| Bounce Angle | 12 | 14 | 15 |
The wedge I tested was the 55 degree wedge with a stiff shaft. Out of the gate I was struck by the craftsmanship and beauty. Additionally, the club is amazingly well-balanced with incredible attention to detail. The grip is much like the Lamkin cross-lines that I've used for years, and the stiff shaft felt really solid to me. As I noted, this is a forged blade – a true blade for sure, and if you haven't hit one, be warned this is not a beginners club and even for the advanced player there is a learning curve.
And that leads me to one of the main things I noticed: since a true blade is for moderate to higher skill levels, the best way to increase your skill level is to have good chipping technique, and sessions of good-old-fashioned  practice chipping around different greens. One thing that I noticed is that if I hit a poor shot with a forged club, there's not the same forgiveness as with the cavity-back sand wedges that I have played before. For example, during a full swing, I don't take a deep divot, and a couple of times when I caught it a little thin I ended up hitting it 160 yards dead on line. A bit scary when you are trying to hit to a small target 85 yards away!
But as I mentioned, work with this club pays off, and after a couple of weeks of working with it in different types of rough, off of tight lies, out of different types of sand, and playing with it in multiple rounds, it became easy to see why folks fall in love with these clubs. With the C-Grind, you really can use the rounded toe and heel to hit an incredible variety of shots that are only limited to your imagination and practice.  And as I got used to the bounce of the wedge, which was just a little different from what I was playing before, I could lay it flat and flop it, or toe it in and hit a little running draw across the green from a chunky lie, or anything in between. I short, I really like this club!
If you have not surmised, these are not the clubs you'll find at the bargain rack. They are made by skilled professionals and the price reflects it, but given how important the scoring clubs are in your bag, they are worth a really hard look. And if you have the time and money to get fitted for one of their many different iron sets that are tailored for a wide variety of skill levels, you may just fall in love and never look back.  Ask K.J. Choi…
You can see the whole line of Miura wedges and irons on their website.