Sunfish Sales Wool Headcovers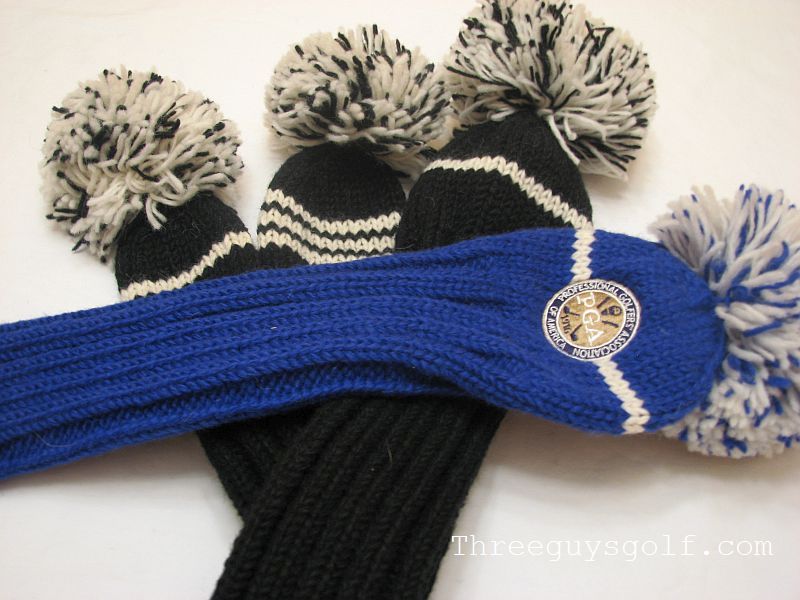 My grandfather was a doctor in the post-war US, so of course he played golf. He carried his clubs in a leather bag, hit balata balls, and covered his hand-cut Persimmon woods with knit headcovers sporting a pom-pom on top. He might not have recognized my funky-looking TM Burner irons or my space-age Titanium driver, and I'm sure that he'd be taken aback by my putter, but I know that he'd feel right at home with my set of hand-knit wool headcovers from Sunfish Sales. He might even be a little jealous, because Sunfish Sales has gone to great lengths to make sure that they not only captured the classic look and feel of knit headcovers, but they took advantage of modern technology and production techniques to refresh the classic design and make their hand-knit covers a welcome (and affordable) luxury for modern golfers.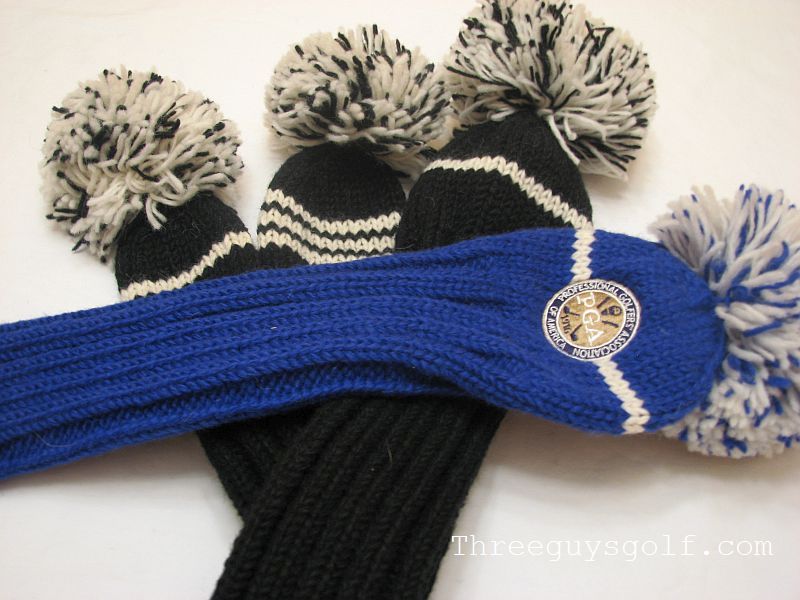 Sunfish Sales is the product of a childhood promise by founders/owners David Riggs and Alonzo Guess that they would one day own a company together. When I was a kid the height of my friends' aspirations was that we'd have cable TV in our treehouse, a dream that never came to pass. But David and Alonzo kept their eyes on the prize and eventually ended up with Sunfish Sales, delivering fine knit products of various stripes to a grateful world. A few years after starting up, they decided to dip their toes in the golf market, and from there things have happened much faster than the 1950s look and hand-woven quality of their knit headcovers would make you think.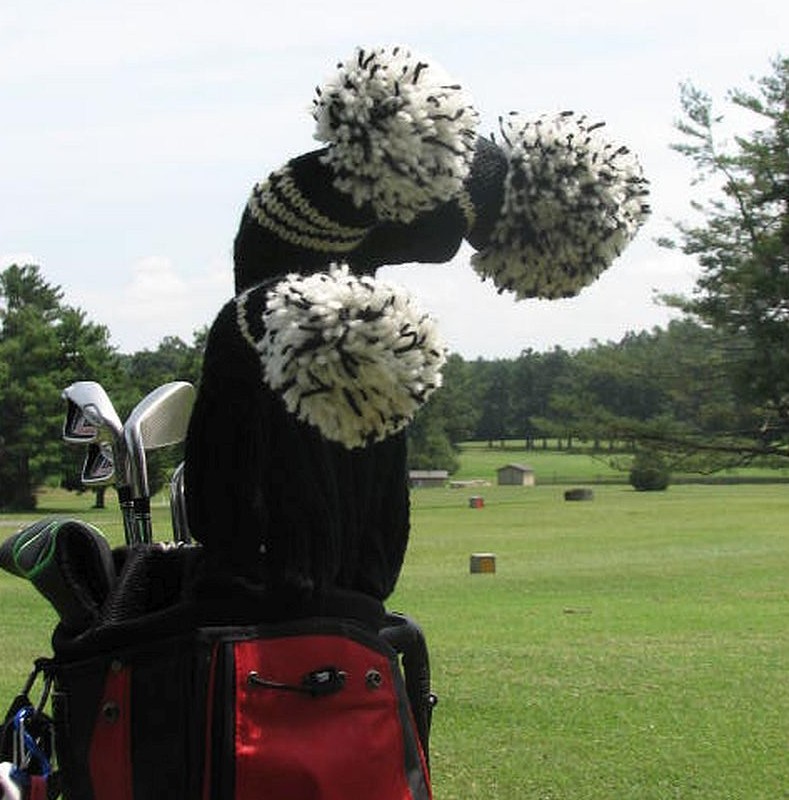 The list of prestigious courses offering Sunfish's products reads like my bucket list, with names like Cypress Point and Bethpage topping the chart. Since buying a headcover at a once-in-a-lifetime course would be pointless if nobody could tell that's where you got it, Sunfish offers custom embroidery or inclusion of the course name or club patch in the design. This touch makes them a natural for collegiate golf, and they are showing up (in team colors, naturally) in some of the highest-profile programs in the NCAA.
On tour, Sunfish Sales continues their focus on quality first. Only one professional uses the Sunfish wool covers, but when that one is Miguel Angel Jimenez, two would be superfluous. That's right, I'm rocking the same headcovers as The Most Interesting Golfer in the World.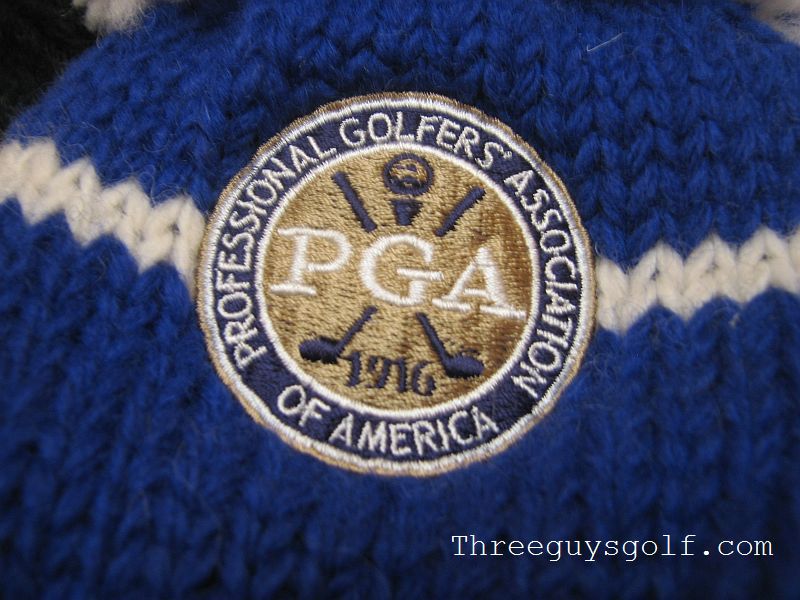 When I got my hands on the covers Sunfish sent for review, it was obvious why MAJ would love these – the man clearly appreciates the finer things in life, and just holding one of these cable-knit beauties in your hands tells you that they fall nicely into that category. I'm no expert on knitting, but even I can see that these covers are immaculately put together.
My samples are startlingly heavy, and very heavy-duty. The New Zealand wool and hand-knitting give these headcovers a very luxurious feel that would be perfectly at home in a fisherman's sweater. I know this sounds strange, but mine even have a rustic and comforting wool smell to them – it reminds me of the coat closet at my grandmother's house.
The Sunfish Sales headcovers have a cable knit pattern that uses a lot of yarn. This allows the cover to stretch easily over even a modern 460cc driver, while the strength of the knit pulls everything back tight and, aided by a little modern elastic that I know is there but is never visible, keeps the headcover where you put it. And a headcover that stays where you put it is an asset to your game.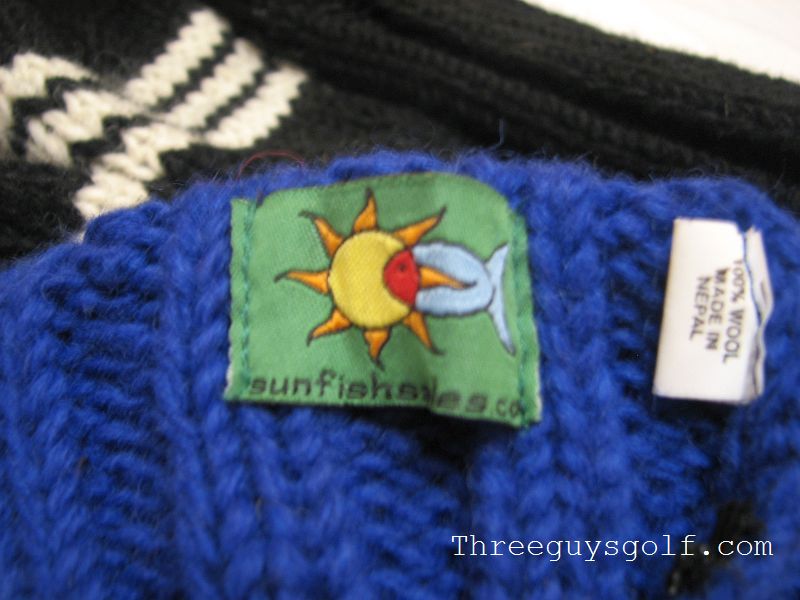 Don't believe me? Read on. When I told my wife that I was reviewing headcovers, her response was "What is there to say about headcovers?" I didn't have a ready answer, but after playing a few rounds with Sunfish Sales wool headcovers I hit on the real beauty behind a good headcover: you don't have to think about them.
How many times have you stood on the tee, you're up, and you can't get the the logo-plastered wetsuit that came with your new driver off? How many times have you had to backtrack up the fairway for your novelty panda or Darth Vader while the "3 hours or die" group behind you gave you the stink eye? A bad headcover is an annoyance, but what are your choices? If you do without, you stroll the fairways to a constant clanking that will drive even the most zen golfer crazy before the turn. Not only that, but without headcovers your $350 driver and $200 3w are clanking against your $150 hybrid, scraping the oh-so-expensive paint off all of them.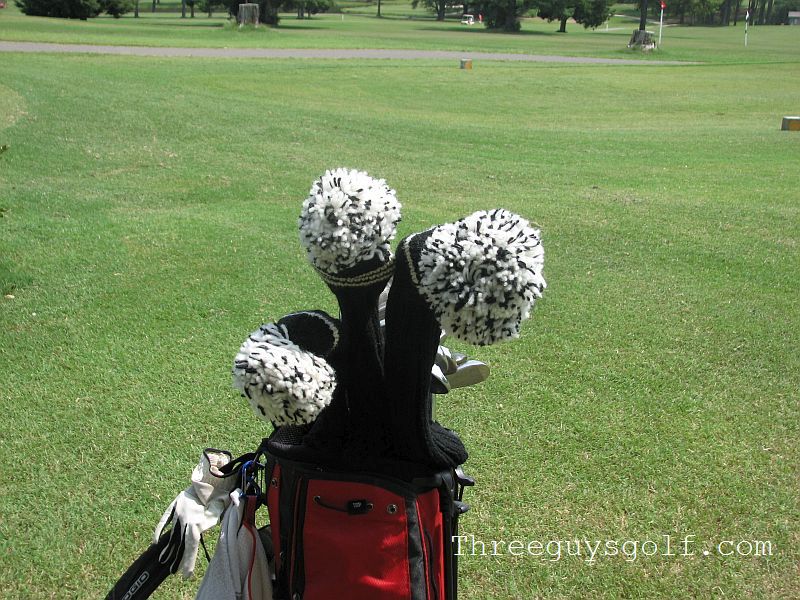 Another nice touch is that the pattern of the headcover tells you what club it's hiding. A single stripe and a 6″ pom for your driver (or "1-wood" as my Grand Day called it), three stripes and a 4″ pom for your 3w, and another single stripe, this time with a 3″ pom for a hybrid. Each pom looks just right with the size of the club it's covering, and I find that I can identify clubs faster with this system than with the factory headcovers.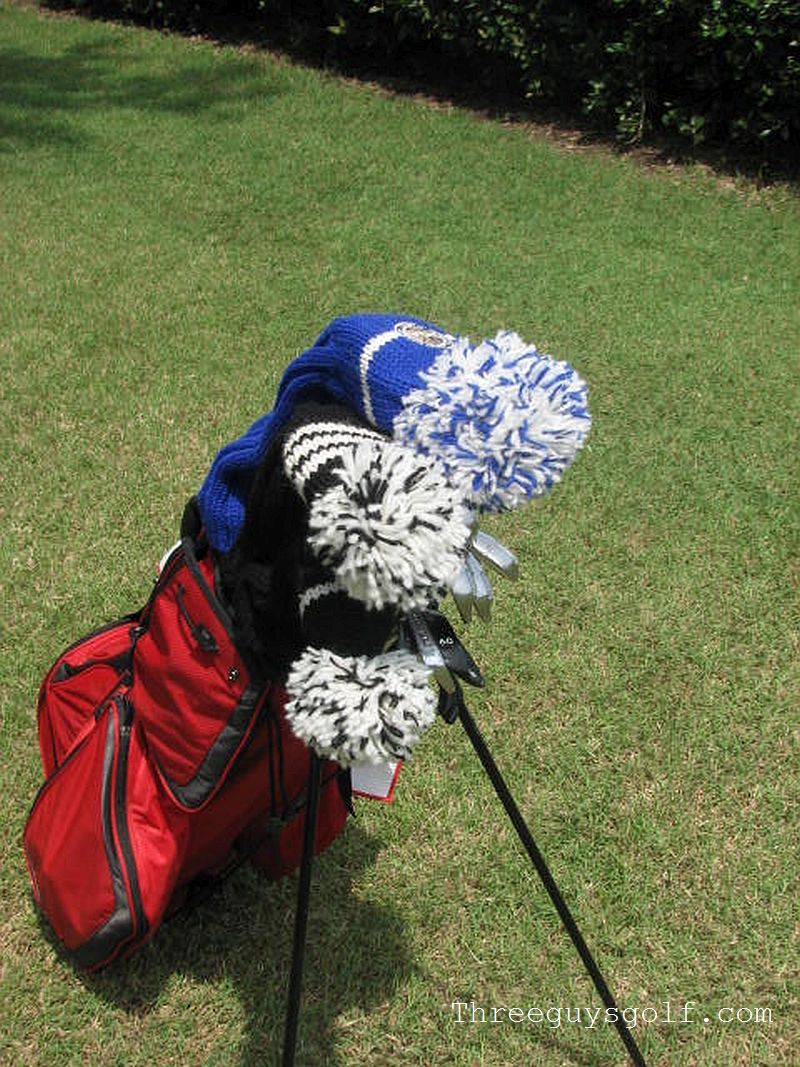 For those who want to go the extra mile and really live the life of The Most Interesting Golfer in the World, Sunfish Sales is bringing out a line of leather headcovers for next year. I look forward to getting hold of some of those, and given the quality of these wool covers I have no doubt that the leather will be quite a treat.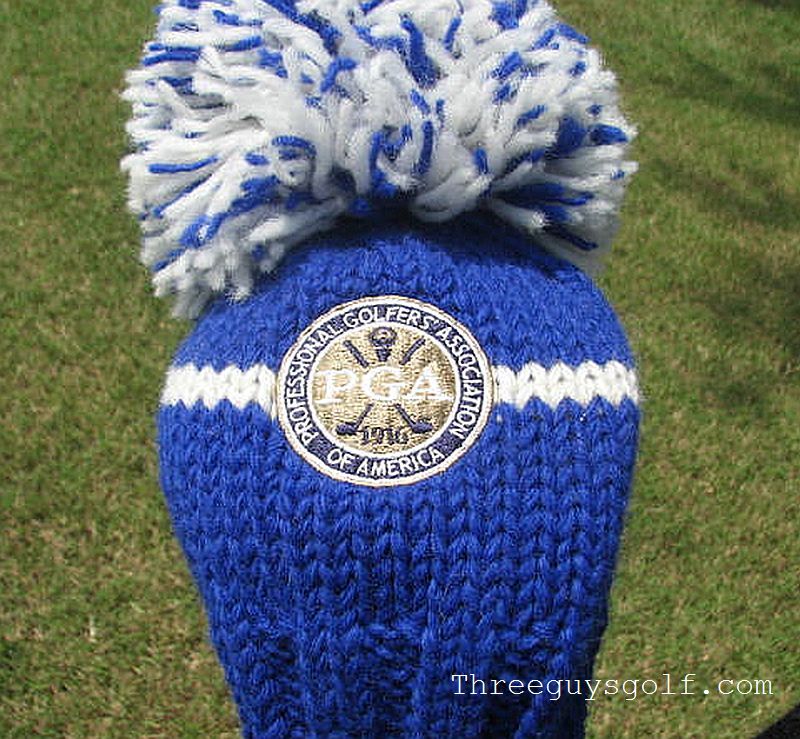 $79.99 for the set represents a bit of an investment, but the quality of Sunfish Sales wool headcovers means you may never buy another set of headcovers. These covers have added a touch of class to my bag that I really enjoy. They protect my clubs, look great, and remove an annoyance from my round. I've tossed my previous mix-and-mismatch set of headcovers into a bin in my garage, if I ever actually sell a golf club (I've heard that people do that, but what do those people do when 3 friends drop in from out of town without their clubs and want to play?) I'll put those ratty socks back on them, but until then I'm keeping the Sunfish covers on my clubs.
Check out all the Sunfish headcovers on their website.