Gimme Charge – The Golf Cart Charger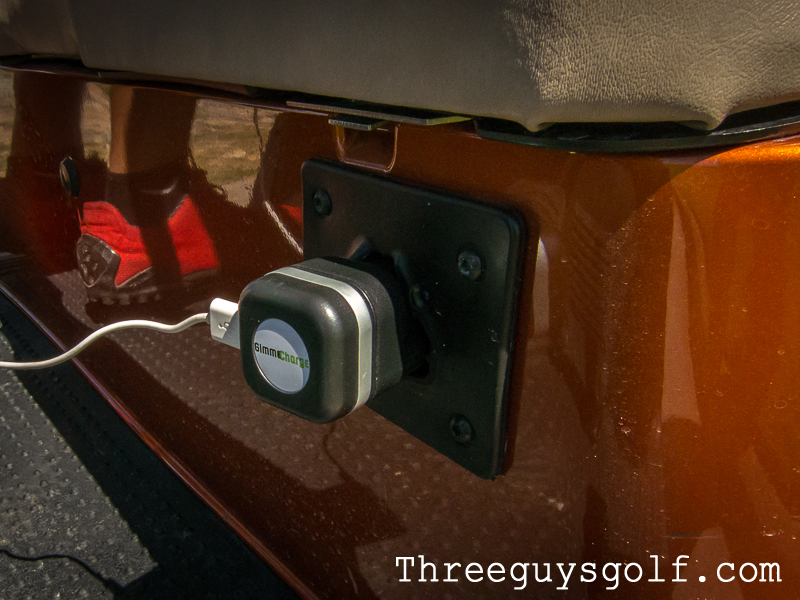 If you are a golf purist and think there is no place for a phone while on the links, then go ahead and stop reading. However, if you play golf on the weekday you are either: 1) independently wealthy, 2) retired, 3) out of work, or 4) in a sales/other flex job. Not to mention, some of us are just phone junkies. The fact is, phones on the golf course are here to stay and for some people a necessary evil that goes along with playing golf on Tuesdays. Unfortunately, a 5 hour round when you are "roaming" can kill your battery and leave you in a bad way when you have to pretend to be on a conference call.
In the never-ending pursuit to find the ultimate gadget for your golf outing, we came across what I believe is an outstanding product you're going to want to have in your bag. The folks at Gimme Charge have found a remedy for our dilemma and have solved the problem in such a way you'll beat yourself up for not thinking of it. The Golf Cart Charger is easily one of the neatest gadgets I've reviewed, and the few times I've taken it out in the course with me I've been greeted with reactions like; "I'll buy it off you right now" and "that's the coolest thing ever!"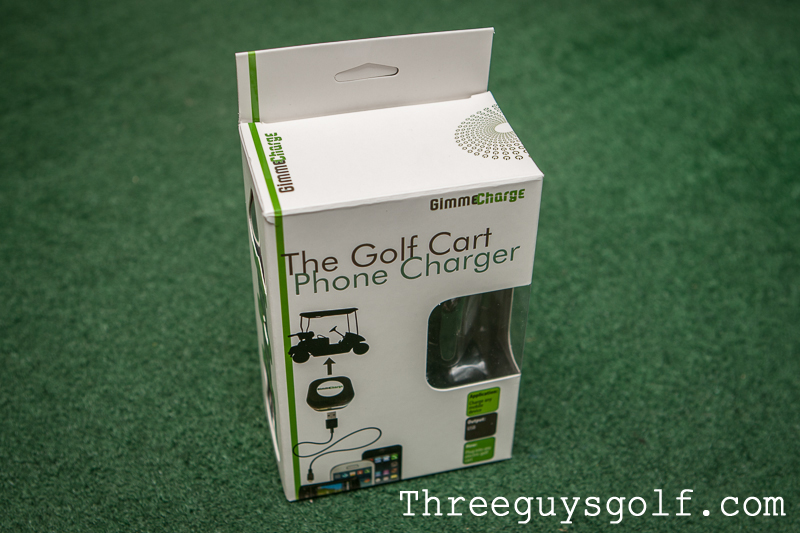 It's really a no brainer. The Golf Cart Charger uses the battery power from the golf cart, utilizing a handy adapter that plugs right into the charging port of the cart, to send you a limitless supply of "juice" to keep your phone charged while you drive around the course.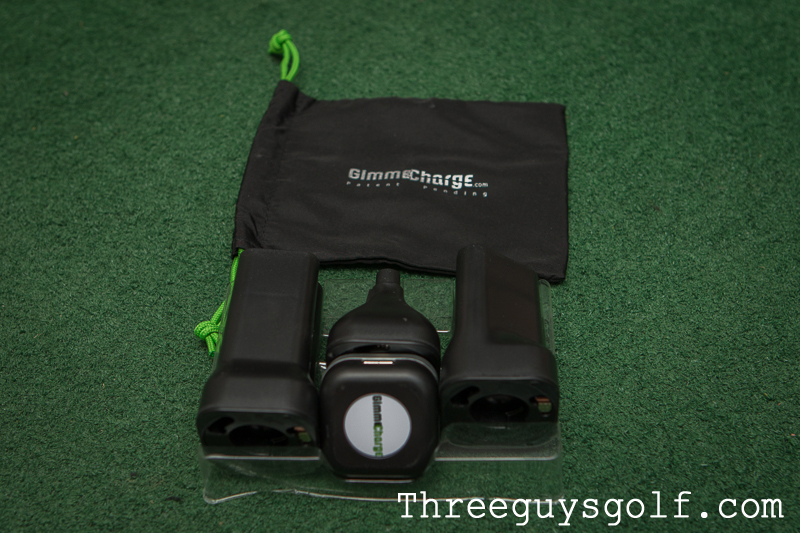 The Golf Cart Charger comes with three different adapters that are a perfect fit for the three major brands of golf carts (Club Car, EZ Go and Yamaha). The three adapters and the main power converter that attaches to each adapter all fit nicely in the pull string bag that Gimme Charge supplies with each unit. It was an easy addition to my bag and now wherever I go, be it the local Muni course or the remote locations like Death Valley, I have an endless supply of power.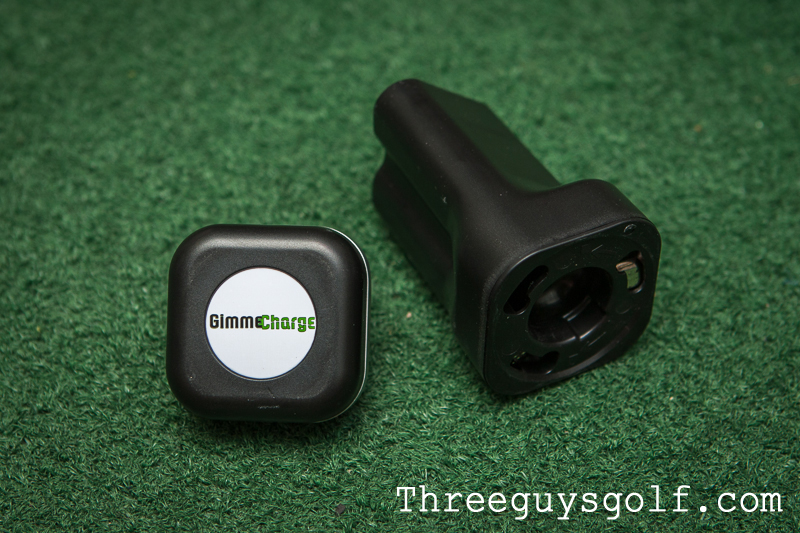 A few notes about the The Golf Cart Charger. The EZ Go version plugs in directly below the driver's seat and when the charging cord is attached it can be a little bit of a nuisance. Nothing compared to a dead battery and not being able to use your phone, but nevertheless it's a minor inconvenience. The only other issue I came across was the cord that was supplied with the The Golf Cart Charger was not a certified Apple product so I got an error message when my phone (iPhone 5) was plugged in and most of the phones features were not accessible. This was easily remedy by using my own cord, which I honestly have too many of, so yes it was a small problem but it was easily fixed.
UPDATE: The error message I received when using the supplied cable was due to the latest iOS7 update for the iPhone and had nothing to do with the The Cart Charger. As always Apple prefers its customers to use an Apple Certified Cable when charging and connecting to a computer so if you're running iOS7 on either and iPhone4 or iPhone5 make sure you're using a cable from Apple.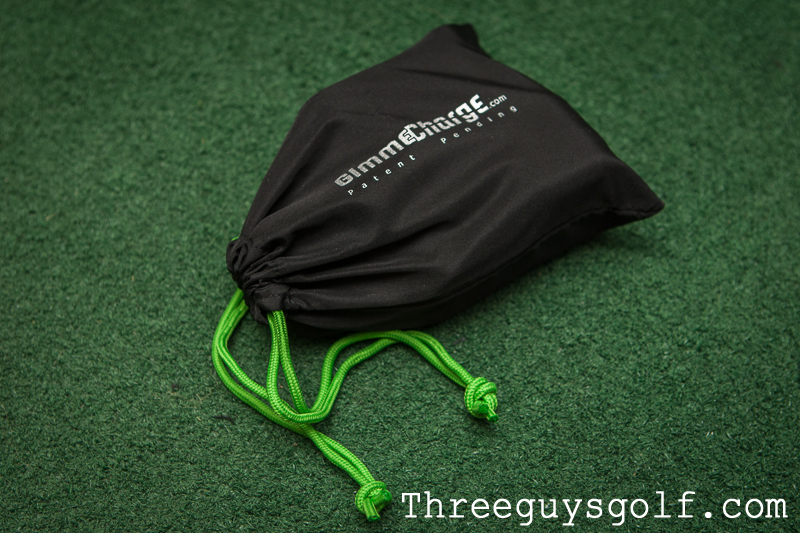 That being said I think Gimme Charge has on their hands an amazing little gadget that is going to bring a lot of joy to the tech-craving golfers out there, and furthermore annoy the pants off of those of you who hate the fact that a cell phone is a fixture in the modern game of golf.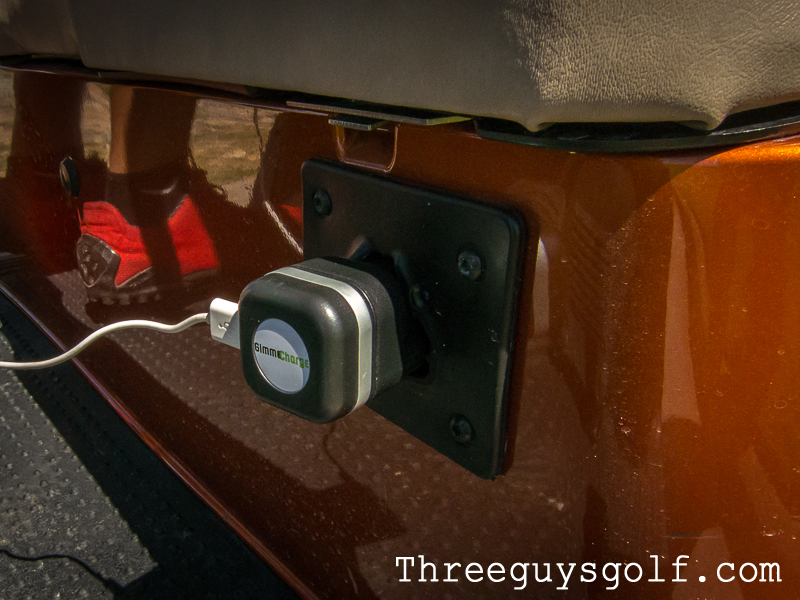 The Gimme Charge Golf Cart Charger is offered in several versions. The first is $79.90 and will include a USB cable to plug in your device. Types to choose from include Android, SkyCaddie, Blackberry, iPhone4 & iPhone 5 and Windows based phone. Another version sells for $69.95 and does not include the cable, so if you're like me with a countless supply of USB cords then this would be the wiser choice. Lastly, if you happen to own your own cart or play at one particular course, you can buy the adapter of your choice for $39.95 and not be cluttered with the other adapters you'll never need. All the options can be purchased directly from their site.