Asher Premium Golf Gloves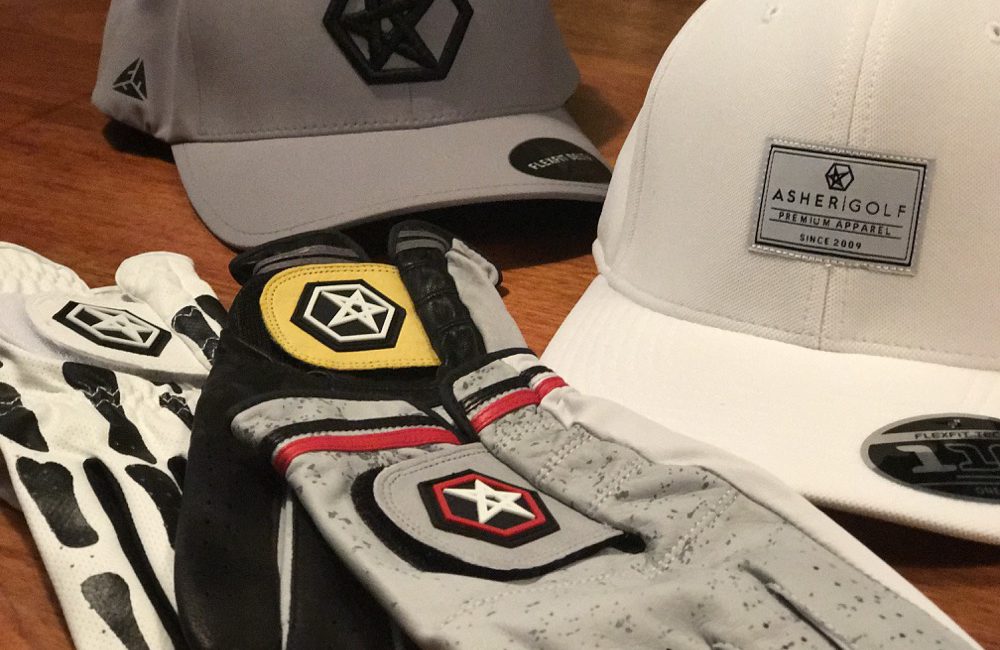 Asher Golf Glove: The best golf gloves you have never heard of:
One of the reasons I love golf is because it is an excuse to buy cool stuff related to the game. Ball markers, divot repair tools, apparel, shoes and clubs… all things that I love to buy because they are an opportunity to express your personal style. On the other hand, I basically get zero satisfaction from buying golf gloves. Instead, I end up trying to decide what white glove is the best deal. Worse, because they all look the same I can never remember which gloves I like and I hate making it a guessing game with each purchase.
That changed for me a few years ago when I discovered G/FORE golf gloves. These premium gloves are not only super soft and comfortable but also come in tons of fun colors. The downside is that they are crazy expensive at $35 a pop. So if you are like this guy, when the supply ran out it became too painful for me to reload.
Unfortunately, once you get a taste of the good life it is hard to go back to $12.00 gloves. Now if you have never worn a Cabretta leather glove, let me tell you there is absolutely a huge difference in feel. Unlike synthetic leather, Cabretta leather is much softer, breathes better and stays soft even after multiple wears. In other words, Cabretta leather golf gloves won't turn rock hard and crumpled up after a round in high humidity.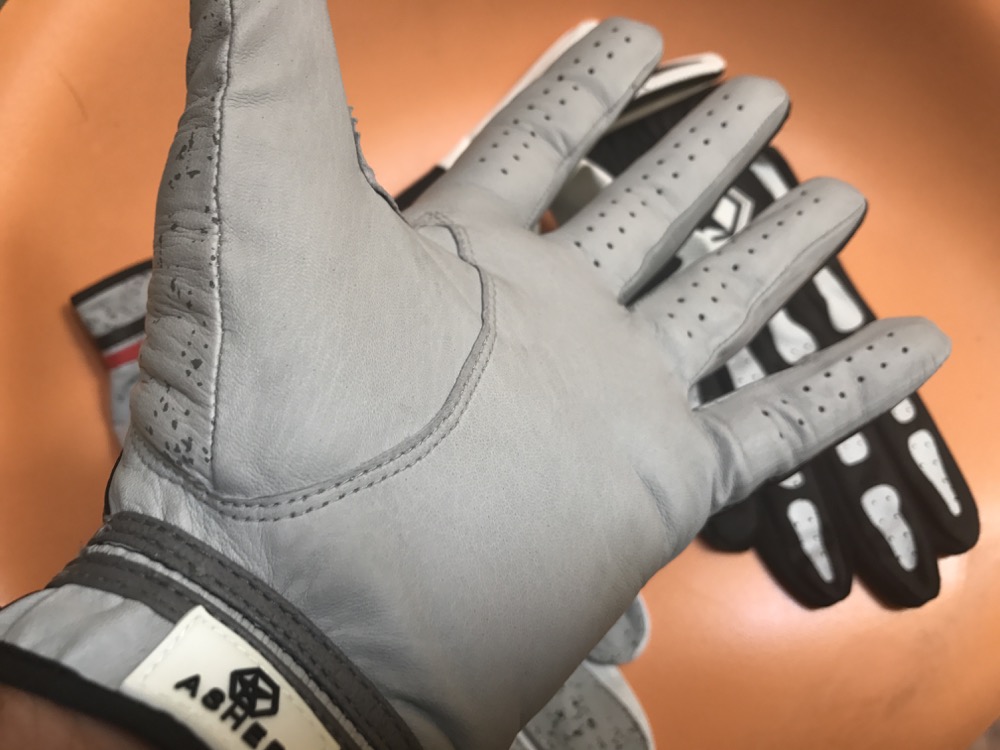 Being self employed, I have long been a fan and supporter of small golf companies. While the big boys certainly bring a level of expertise and price dominance to the table, they often lack the customer service and creativity of a smaller shop. Moreover, it's just more satisfying to support a smaller company.
The Return of Asher Golf:
Five years ago I met the founder of Asher Golf and even played nine holes of night golf with him. After whacking balls into the dark sky for two hours with him I became a huge fan of the company and their one of a kind DeathGrip glove. For those new to Asher, the DeathGrip is made to look like a skeleton and comes in both a white and black version. Not only was the design completely unique compared to anything else on the market but it was also a very solid product. Soon after, Asher released their premium glove line which featured other funky designs but used significantly better leather.
Unfortunately, the company went though a bad spell after the untimely death of the founder and they essentially fell off the map. Personally, the passing of James Roundy hit me hard because he was one of the first people in the industry I had forged a relationship with and it was just so darn sad to lose such a good dude.
Of less importance, I was again faced with a decision… deal with cheap plain jane golf gloves or pony up $35 or a G/FORE.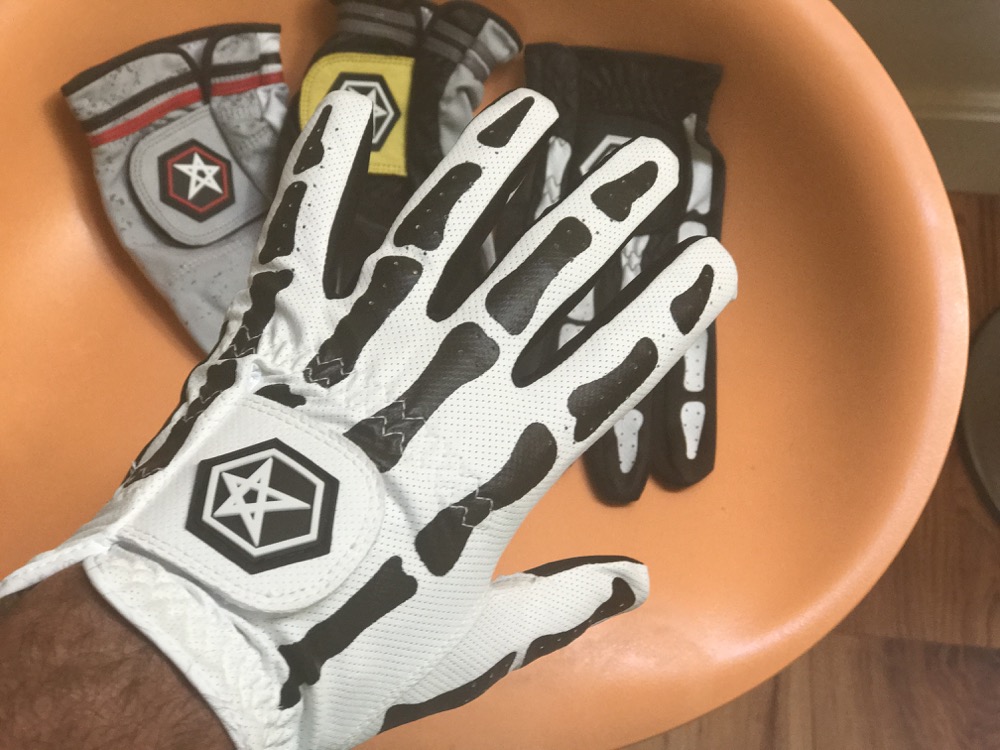 Then in a unexpected turn of events, Asher Glove got a shot of adrenaline (and investor cash) to reboot the company. Back came the DeathGrip and an expanded Premium line.
Asher DeathGrip Golf Glove:
For the past month or so I have been wearing both the DeathGrip and the Premium Stinger. Since I am familiar with the DeathGrip, I only put 3 rounds in with it. As my memory served me, this remains a solid glove made with a combination of materials. Specifically, the Asher DeathGrip is made with cool tech leather, Cabretta leather (in the palm) and lycra (on the fingers). The net effect is nice feel on the club with stretch in the fingers. Overall, I would say the performance and feel is typical of other $12-$16 golf gloves. Obviously what is not typical is the design. Whether you choose the white or black DeathGrip, there is one thing for certain, you will get comments.
"Dude, what the fuck kind of glove is that" is pretty typical to hear on the first tee. So if you are like me and get a little ego boost by sporting best kept secrets, the Asher DeathGrip is a no brainer. Value wise you will get plenty of rounds in with the DeathGrip. Years ago, I gamed the DeathGrip for months before it gave way, and while it is not made of premium leather, the lycra keeps it from getting stiff after a round in the heat.
Asher Premium Golf Gloves:
The crown jewel of Asher has to be the new Premium collection which features 4 distinctive designs that are unique but not over the top. Specifically, Asher offers the Alta, White Shadow, Stinger and Cobalt. Each one has just enough color to set it apart from the crowd but not too much that you feel like a dope. More importantly, the glove itself is top shelf.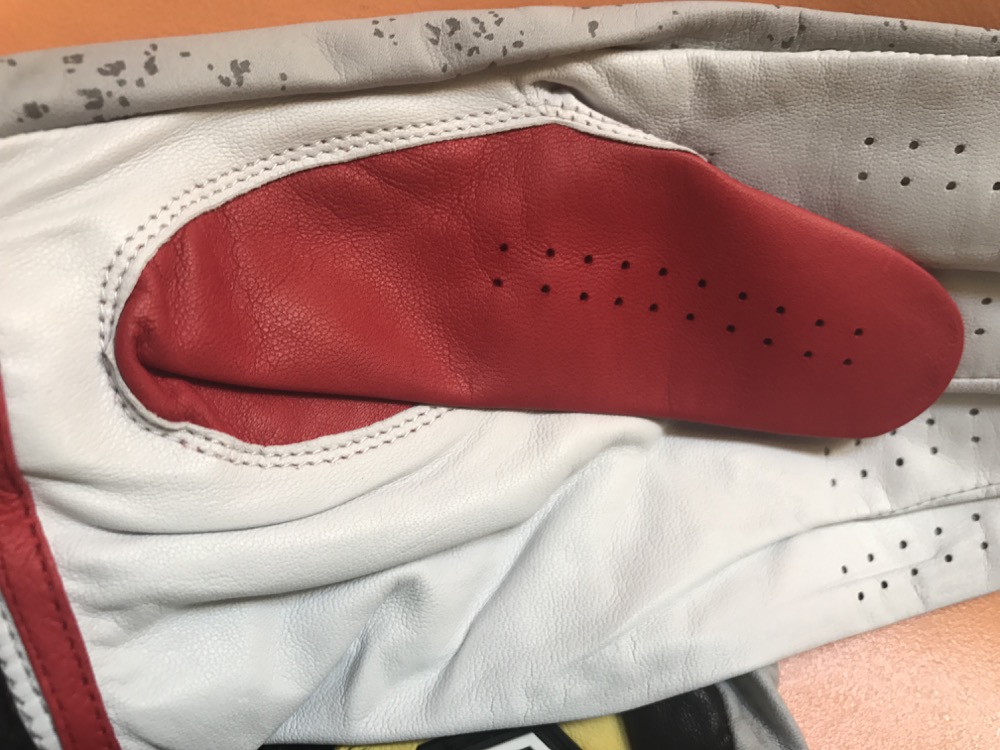 As I mentioned, I do love the feel of a G/FORE glove (not so much the die it can leave on your hand). The Asher Premium collection is every bit as good as the G/FORE in my opinion. It has the same soft leather, the same great feel and the same long lasting characteristic, but at nearly a 40% discount. Hey now, that's some serious bank. To be fair, I think G/FORE is playing in a different space where they want their products to be way higher than anyone else as they are vying for the "exclusive clientele". So in no way am I dissing G/FORE, I am simply stating that Asher Premium gloves are every bit a good as G/FORE and offer what I consider to be equally good or better designs.
I am now 8 or so rounds into the Asher Stinger glove (with many of those rounds being in super hot and humid conditions). Throughout that time I have found the glove to maintain its feel and shape and show little to no signs of wear. Size wise, it is just a hair tighter than other like-sized gloves but no so much that I needed to move up a size.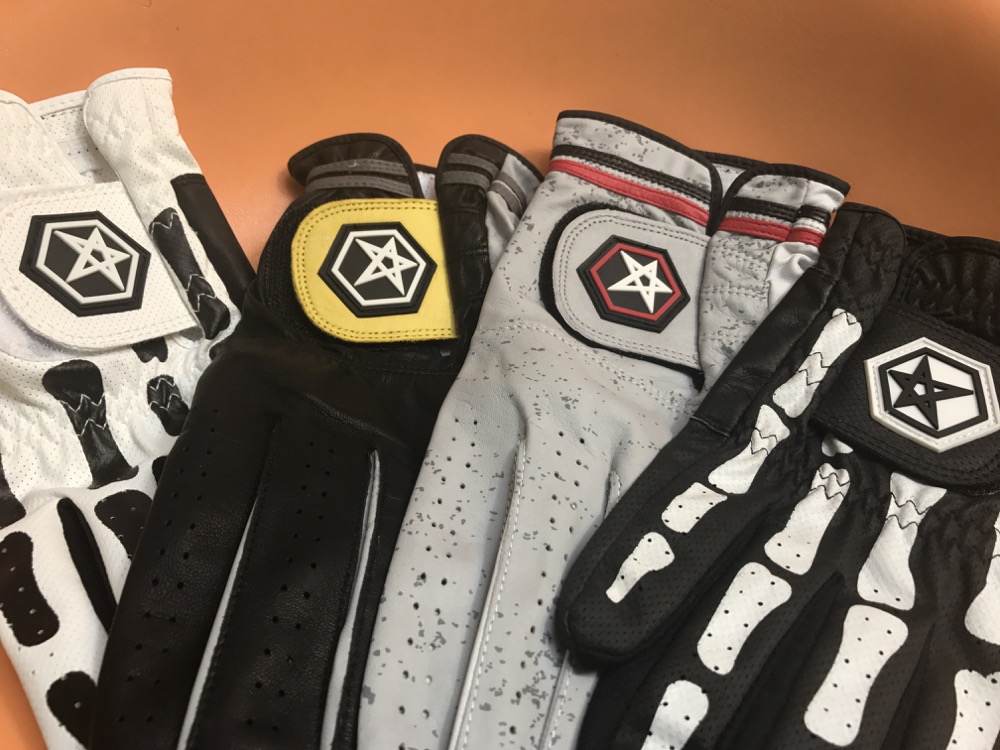 One interesting feature is the band around the wrist. This is something I can't recall seeing on any other glove. At first it was slightly disconcerting as it felt a little like a rubber band around my wrist. However, I quickly forgot about the sensation and realized it does help to keep the glove snug.
Finally, I just love the Asher Golf logo which is prominently displayed on the back of each glove. Great logos can make such a difference, especially when it comes to expanding the line into apparel. Speaking of which, Asher has a solid lineup of hats and shirts.
Asher Golf Hats and Shirts:
Alas, I did not receive any T-shirts to review, but I really dig their designs and plan on getting a few. I did receive two hats which I can "almost" pull off. At age… not 25, I am more comfortable in my "dad hats". The Asher hats are not full-on flat brim but they do trend in that direction. With that said, my 17 year old son loves the logo and look.
Bottom line, I am super jacked that Asher Golf gloves are back and have no plans to wear any other glove for the foreseeable future.
Check out all the Asher Golf gloves and gear on their website.