True Linkswear Pro Element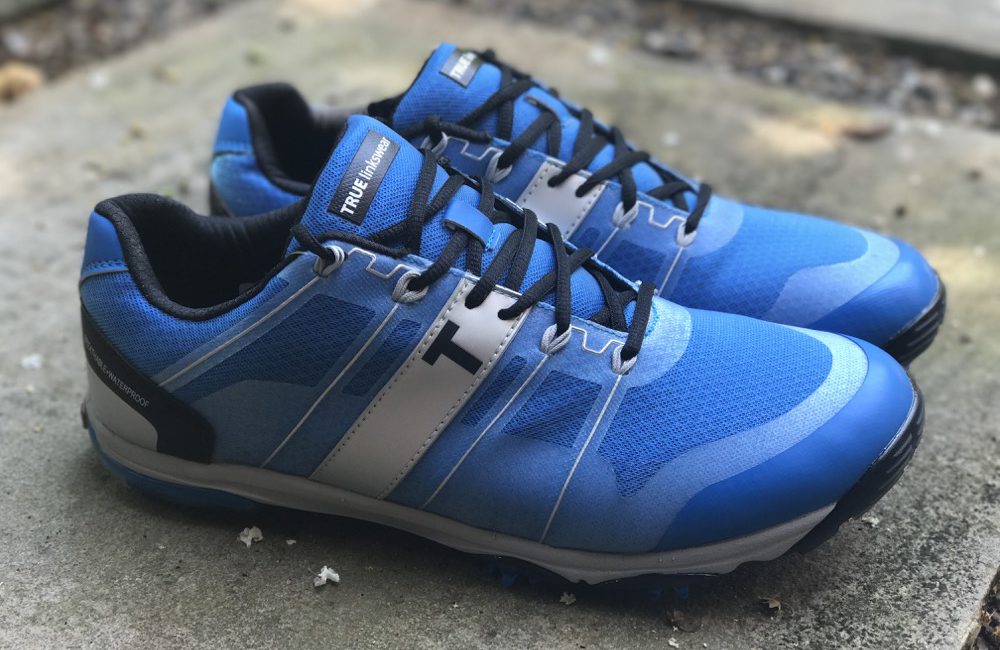 I have a shoe problem but I don't expect any sympathy. The good thing about having a shoe problem is that, unlike clubs, golf shoes are super easy to swap in and out of rotation. So much so that I rarely wear a pair of shoes twice in a row. The "good news" for you the reader is that I have logged hundreds of miles in the shoes I review.
One of the brands that I tend to review each year is True Linkswear. I have long been a fan of the company since their early beginnings with one of the industry's first minimalist shoes. Since that time True Linkswear has maintained their zero rise sole, wide toe box, and 'enjoy the walk' vibe, but have also beefed up the shoes with more stability and optional spikes.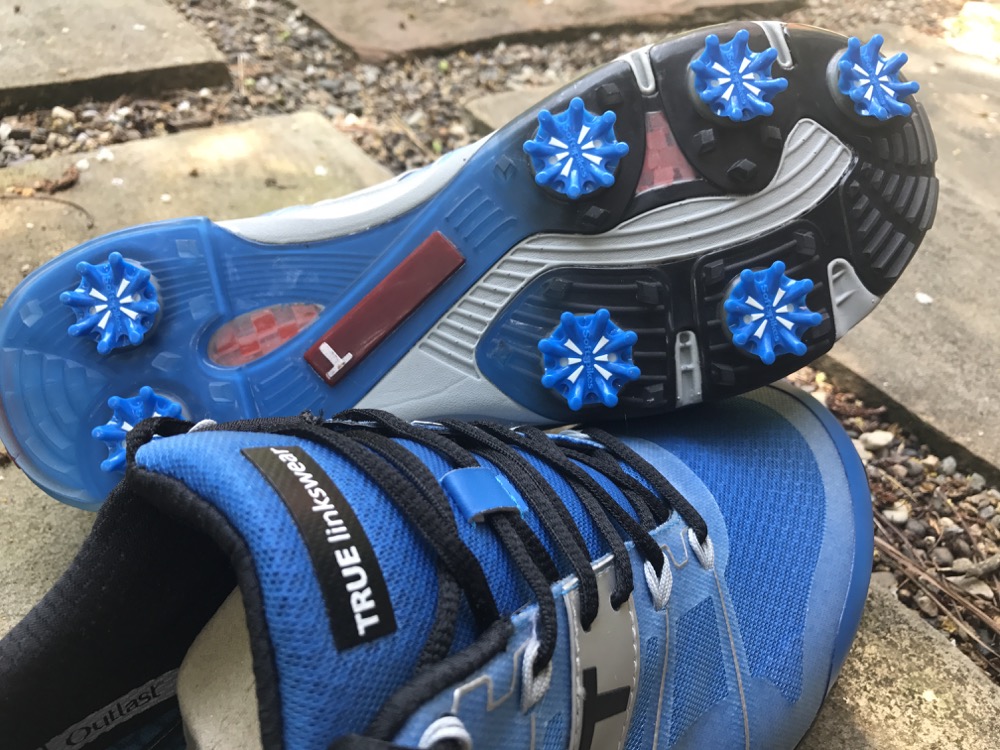 The True Linkswear Element debuted last year and I reviewed the non-spiked version of that line. For 2017 they have added a spiked version and renamed the entire line as Pro Element. While I stand by that original review of the spikeless Element, ultimately the shoe broke down quicker than I think it should have. Fortunately, the shoe is versatile and comfortable enough that I was able to extend the life by wearing them as a knockaround shoe for an additional couple of months after I took them out of my golf rotation.
For this year's True Linkswear Pro Element review, I opted for the spiked version, and almost most importantly, the blue model. Like all of the other True shoes, these are extremely comfortable right out the box with no break in required.
As I mentioned in my earlier humblebrag, I have a ton of shoes, but not all of them are great for walking 18 holes (which is my typical mode of transportation). One of the reasons I have always liked True Linkswear is because they are so light, flexible and comfortable to walk in. Not to mention, they are priced reasonably.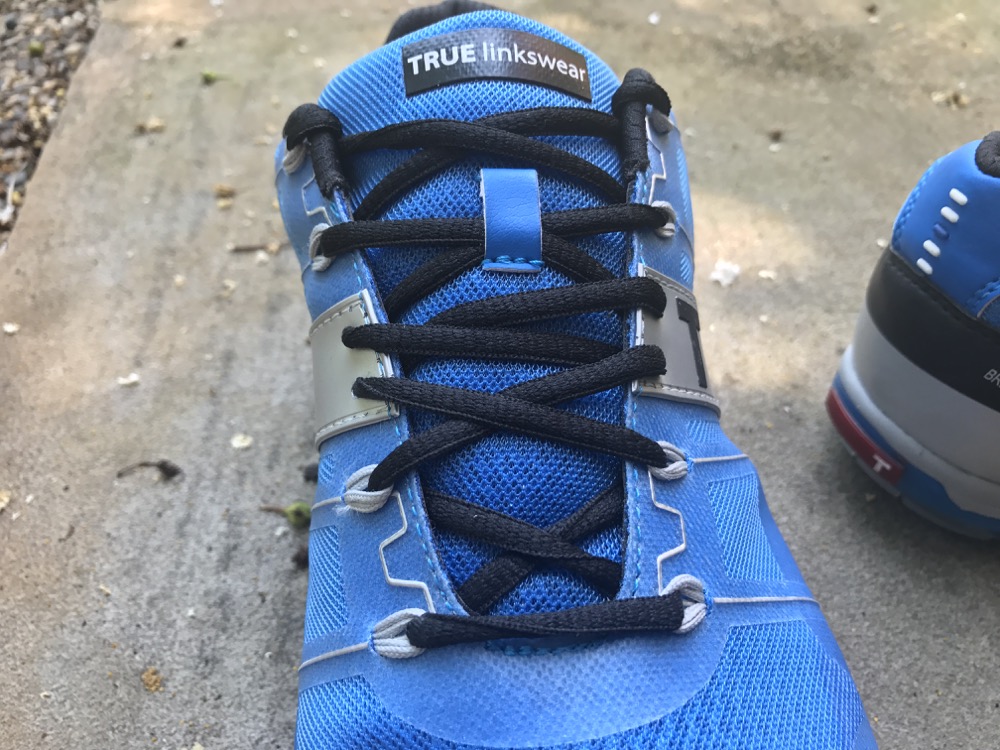 Without being an engineer, I would expect that anytime you add spikes to a shoe you will sacrifice some level of comfort if for no other reason you have to add molding and plastic to the bottom of the shoe. On the other hand, I am fully convinced that you just cannot get the same level of traction from a non-spiked shoe than you get with a spiked shoe. Hence everyone is trying to get the best of both worlds without compromise.
Having worn the True Linkswear Elements in the past I pretty much knew what to expect, but I was actually surprised how much the spikes improved the traction and overall structural feel of the shoe.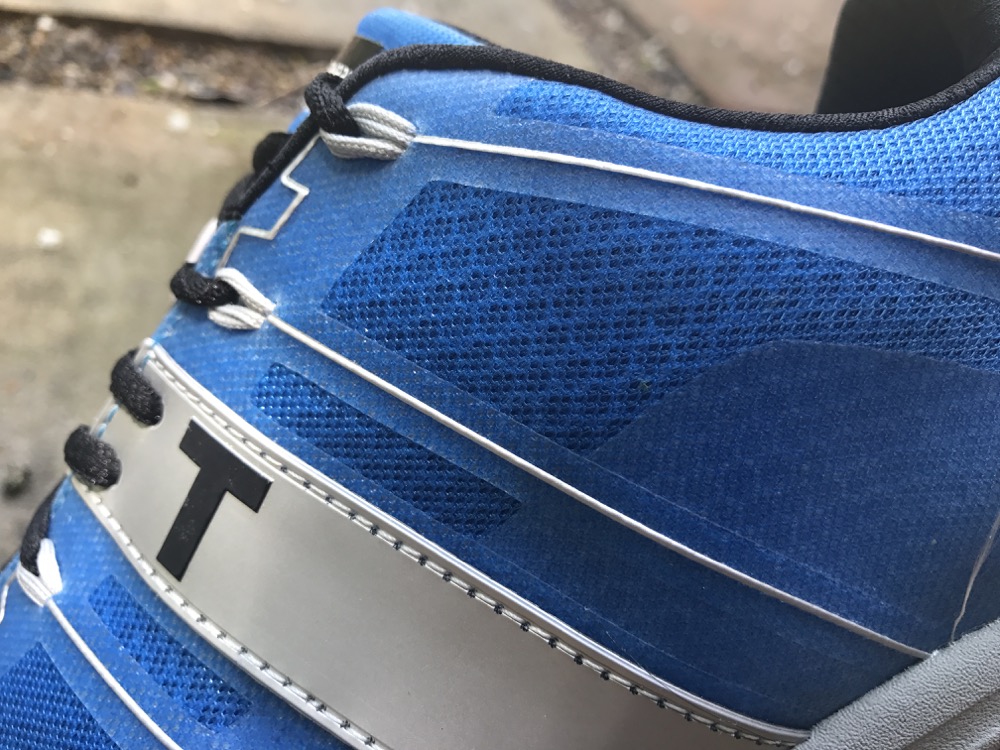 It's been about 6 weeks since I got this shoe and I have worn them for about 12 rounds, which now puts them in the same place as all the other golf shoes I wear – an option. For me, this is when I really know how much I like a shoe, when I no longer have to wear them for a review. In other words… do they get more than the required 6 rounds in them? The answer is yes. While they no longer get my full attention, I have continued to wear the True Linkswear Pro Elements on a regular basis and are on my list of shoes I am considering to bring to Bandon Dunes early next year.
Style:
I would be remiss to exclude the style section for the True Linkswear Pro Element. We all know, the True look is not for everyone. However, they have long lost the clown shoe toe and, in my opinion, are just a darn good looking shoe. To that end, I have gotten a ton of compliments and questions about them, in part because they are freaking blue. I have to admit, this is my first pair of all blue shoes and I could not be happier. While you might think they would be hard to match that could not be further from the truth.
Blue is such a go to color that chances are they will go with half of your golf outfits. Plus, having a darker color always increase the duration that they will look new. God knows, it is a full time job keeping white shoes clean. With the blue Elements, I rarely have to clean them and they still maintain their new shoe look.
Durability and Water Proofing:
I cannot believe anyone makes a golf shoe that is not waterproof but alas it is still not a universal feature. Thankfully, the Pro Element is fully waterproof. Additionally, they are 'breathable', although I think that is a little of a stretch, as you don't exactly feel the breeze on your feet. With that said, I have been wearing them in 95 degree heat and have had no complaints.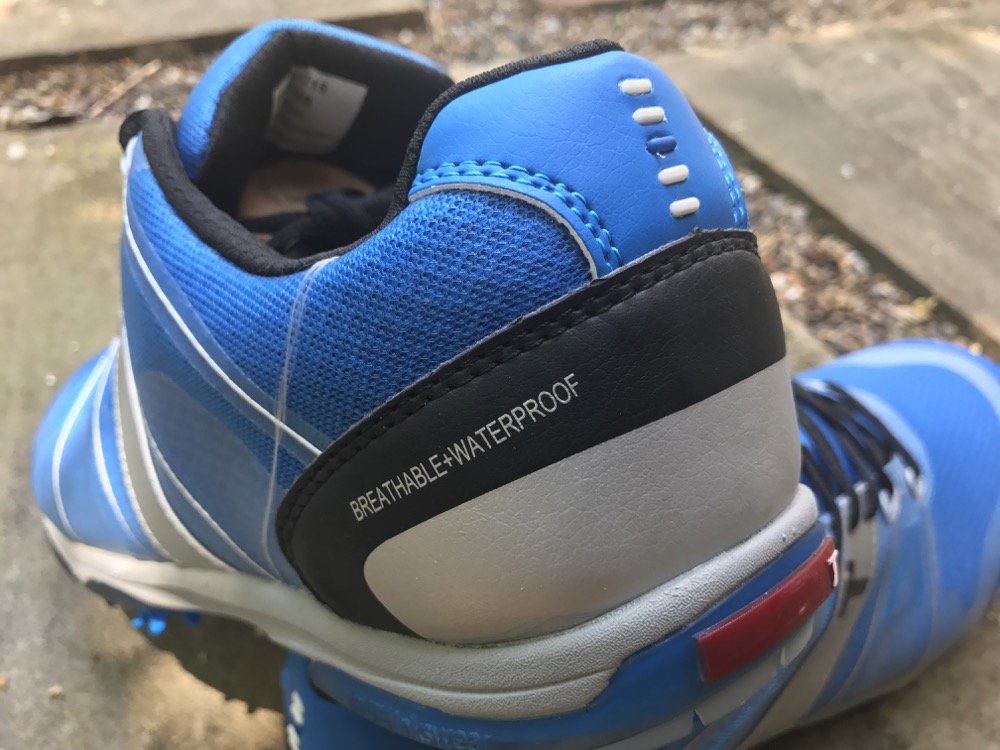 In terms of durability, I mentioned the 2016 elements broke down too fast for my liking. Specifically, the material on the toe began to rip after a month or two. While I cannot say what this year's model will do I can say two things: 1) I have had these for 6 weeks and no signs of issues, 2) My fellow blogger @thebreakfastball has been wearing the Pro Elements for 4 months and has not seen any significant damage.
Bottom Line:
True Linkswear has always been one of my favorite walking golf shoes, but with the addition of spikes the Pro Element is a super legitimate shoe that can compete with most anything on the market. Price-wise they clock in at about $129 but you can usually find them for under $100, making them a super value.
Check the True Linkswear website for details.