True Linkswear Original
I have owned nearly every style of True Linkswear golf shoes except the original Proto. While the Proto carried the Bozo style toe box, the shoe garnered great reviews and many True Linkswear fans still contend it remains their best shoe with legendary comfort and quality. Could the True Linkswear Orginal be the heir apparent?
Since that time, True Linkswear has rolled out 15 or so other styles. Again, I have worn and reviewed nearly every pair. Reviewing shoes is tough because there is simply not enough time to determine how long they will last. This is obviously a problem because most people expect a golf shoe to last a few seasons, and without that data, I am unable to provide useful information in regard to durability. To that end, I have found that some models of True Linkswear broke down quicker than I would have expected, but alas, my review had long been published. This realization by True owners started to make us question if quality was an ongoing issue.
Fortunately, I think True Linkswear got the message – recently the company basically pushed all of their existing line off to the side to focus on a single new shoe (well, two versions but they are nearly identical).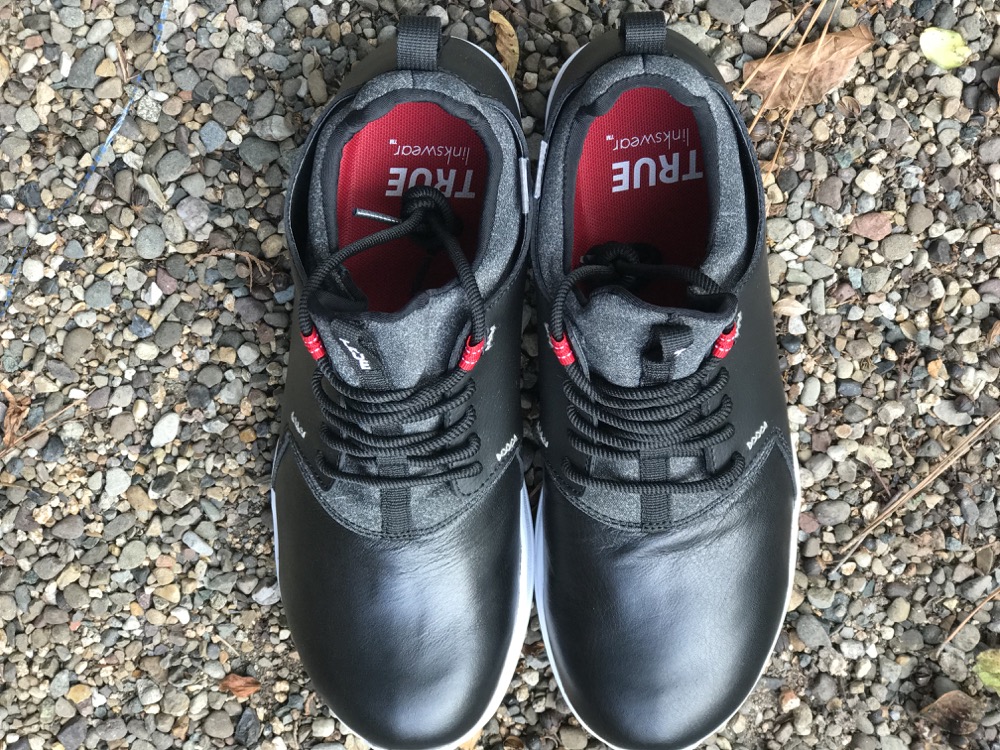 In late summer of 2017, True Linkswear announced the new True Original and True Outsider. They are literally the only shoes that are on the main True website. This laser focus and all–in attitude was a clear divergence from the company's more recent line expansion. The question is: why?
Creating a new brand is no easy task when you have to compete against large multinational shoe companies that have large retail distribution. Just getting shelf space can be a major hurdle. To their credit, True Linkswear had decent success. Personally, I would see True Linkswear in a number of golf shops. Despite that success, I suspect True was hitting a wall and had been looking for a reboot. Stripping out all of their old shoes to focus on one flagship model that epitomizes what True Linkswear stands for seems to be the first step in that process.
As I mentioned, True now offer just two styles, The Original and the Outsider. While they share many of the same qualities, the Outsider seems a bit more lifestyle and has a more padded sole. In any case, I will be reviewing the True Linkswear Original as that is the model I received.
Overall Fit and Comfort:
Despite some older model quality issues, I have never had a problem with True comfort. Each True Linkswear shoe has always been a great choice when it came to looking for a walking shoe. The new True Original is no exception.
True has always prided themselves as a minimalist shoe for the walker. Hence their motto "enjoy the walk". The True Linkswear Original has clearly been designed around this concept. The first thing you will notice when putting on the shoe is that you can really feel the ground. While there is padding in the shoe, it is not substantial. This thought process is not for everyone, but for those who like to feel connected to the ground and appreciate how it can help you feel the undulations in the green, it is a welcome departure from overbuilt shoes.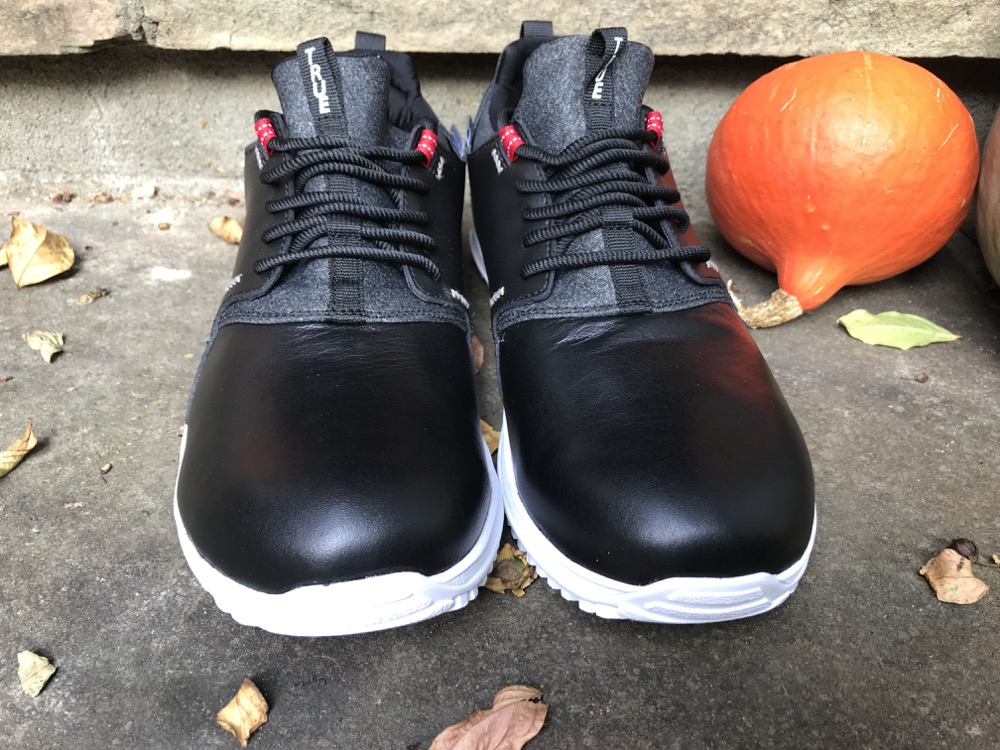 As an example, you can literally roll up the shoe into a ball. Seriously, there are no hard surfaces on the shoe. What this means for the user is that it will mold and move how you do.
Oh the Leather:
What really jumped out to me as something new was the leather construction. In the past, True had been guilty of using lower quality leather in some of their shoes. Not the case with the True Original. The black leather is super plush and made by Prime Asia. What/who is Prime Asia Leather? Frankly, I cannot say for certain, but True Linkswear has put them front and center when describing their shoes. In fact, True Linkswear is now incredibly transparent on who and what goes into making their shoes. To me, this is a real signal that they have moved quality to the front of line.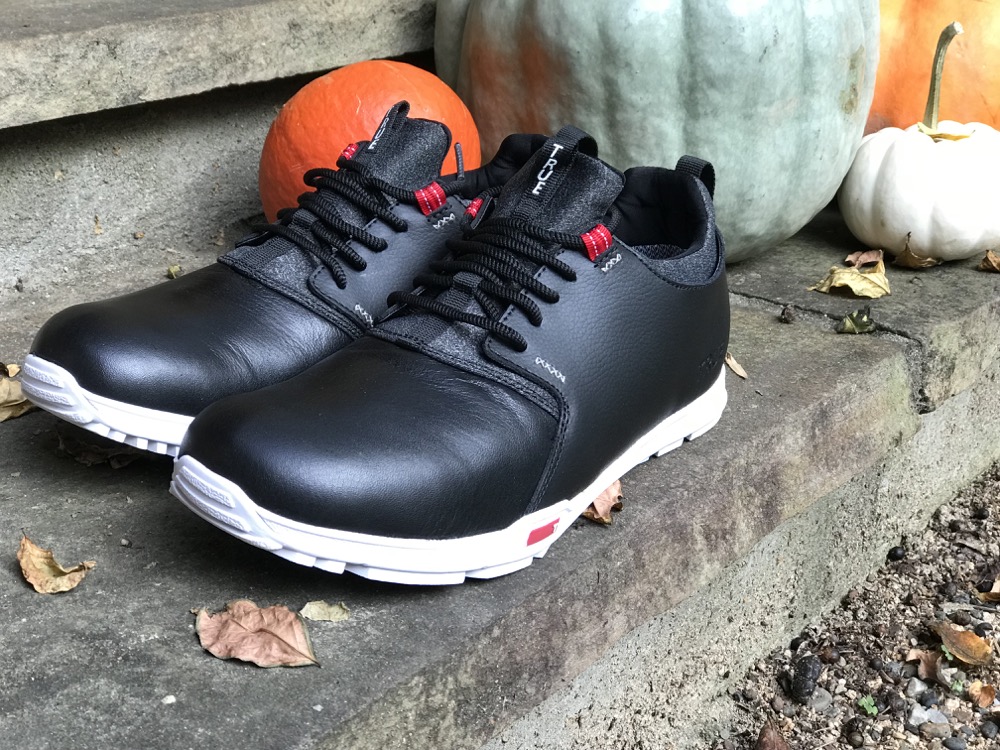 Real Waterproofing:
Early this summer I reviewed the Ecco Cage Pro. At first glance I was ready to pronounce it the best walking shoe I had worn. Then I realized it was not 100% waterproof. What? I just don't see how you can make a $240 shoe that is not waterproof. Thankfully, True Linkswear Original did not skip that feature. In fact, they doubled down. First the leather is bulletproof, then the whole thing is overtreated to repel the water. The result is a 2 year guarantee to have dry feet. The other advantage is that the leather is crazy easy to keep clean.
Unique Construction:
The True Linkswear Original has one construction feature I have never seen before. When you first see the shoe you will notice the outside leather around the heel is not attached to the inner lining at the top. This design feature is meant to provide even more flexibility and comfort.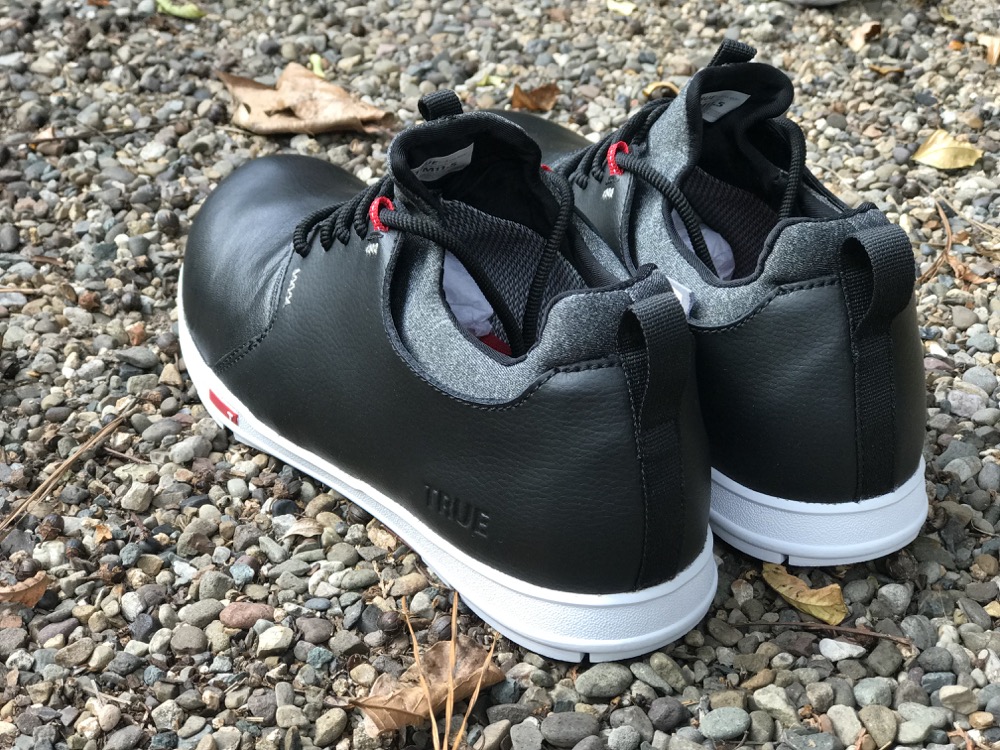 The other thing you will notice about the sock liner is that it comes up fairly high around the ankle. At first it was a little distracting but after a round I no longer took notice. What I did notice is that I never had to readjust the shoe. Because the sock liner is one piece, your foot is molded into the shoe and there is no tongue to move around. As regular readers know, this is a huge bone of contention for me. Why would any shoe be made such that you have to re-center the tongue? Not an issue with the True Original (thank god).
On course testing:
I have worn this shoe for three rounds, two walking and one in a cart. Riding 18 was a cake walk. The shoe performed great (I scored really well) and my feet felt zero tiredness. Basically, I got all the advantages of the shoe's minimalist features without any downside of walking 6 miles.
Walking 18 holes in the True Linkswear Original is not like walking in a Footjoy Contour. You will not feel like you are walking on clouds. Instead, you will feel the ground. For many people this is a welcome reprieve while others may miss the two inches of support. This is not to say my dogs were barking at the end of the round, but you can expect some natural pounding.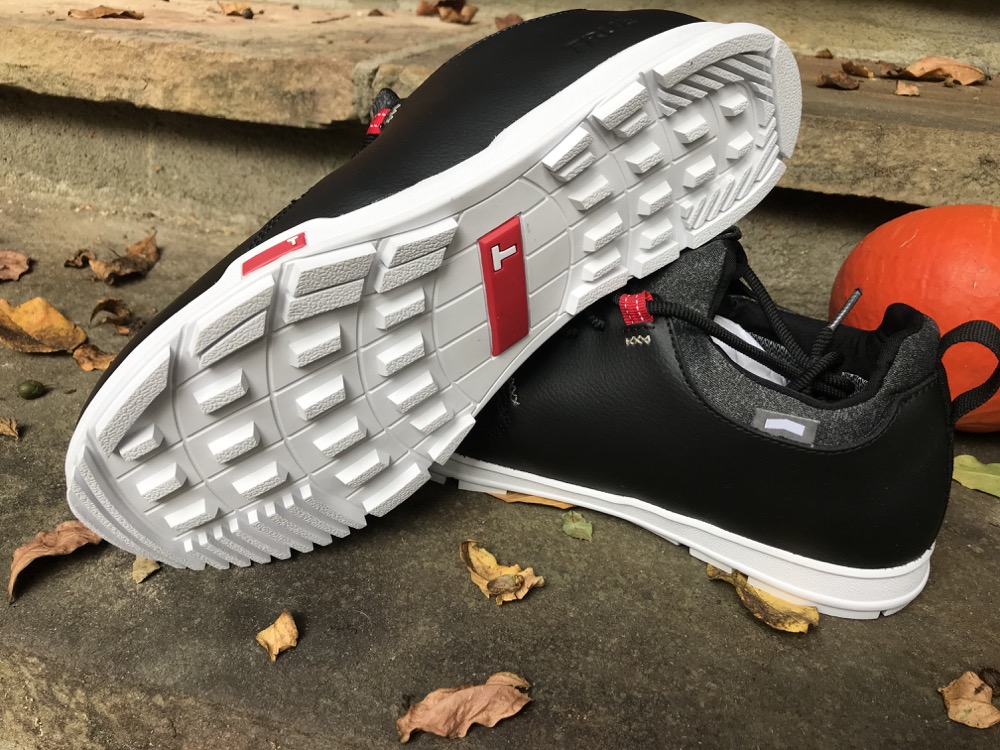 In terms of traction, True Linkswear has ditched all of their spiked versions in favor of built in tread system. Out of the gate, the traction is excellent. I wish I could fast forward 100 rounds to tell you how they hold up. With that said, the soles seems much tougher than other models that broke down quicker than I would have liked. So for now, it's a wait-n-see but I am hopeful.
Bottom Line:
I have always been an unabashed fan of True Linkswear even when some of the shoes had quality issues. In part this was because they were very affordable, so even if I only got a season out of a shoe, I still thought at $89 they were worth it. Moreover, I was always able to transition the shoe from the golf course to just being a daily run around shoe.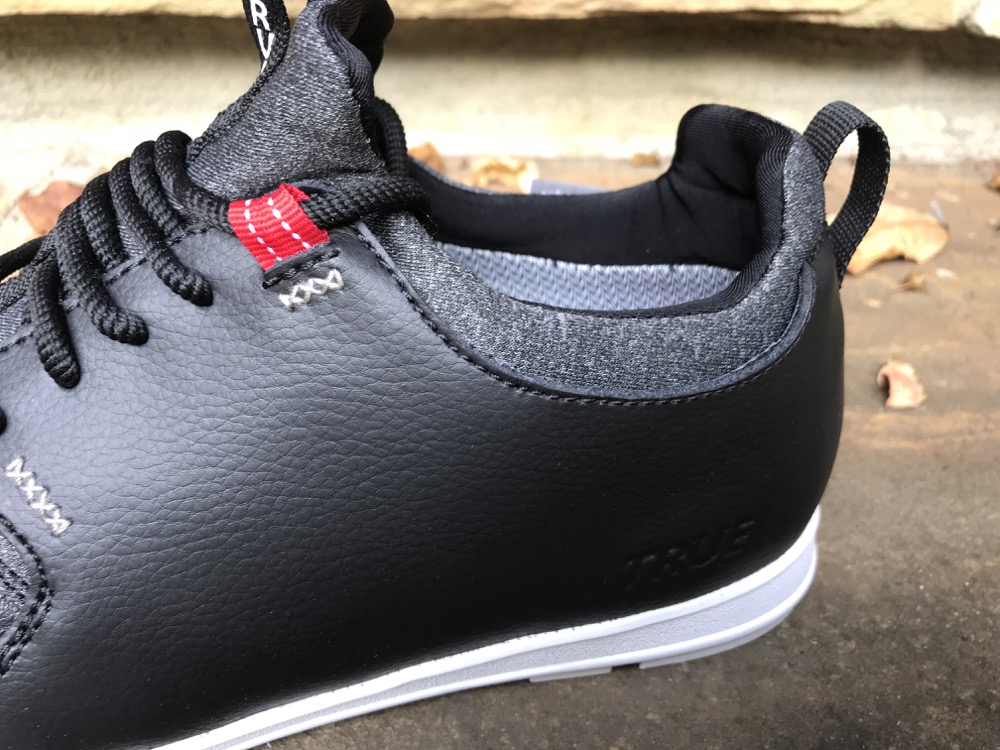 Today, the True Linkswear Originals are priced at $149 so my expectations are greater. For me, the leather is the clearest evidence that I can expect great long-term wear from this shoe. Additionally, True Linkswear has totally laid it on the line by providing great detail into the manufacturing process. For me, this feels like a "neck on the line situation". It's hard for me to imagine True not putting in the testing required to be confident in the product.
Go ahead, check them out here.