True Linkswear Elements Review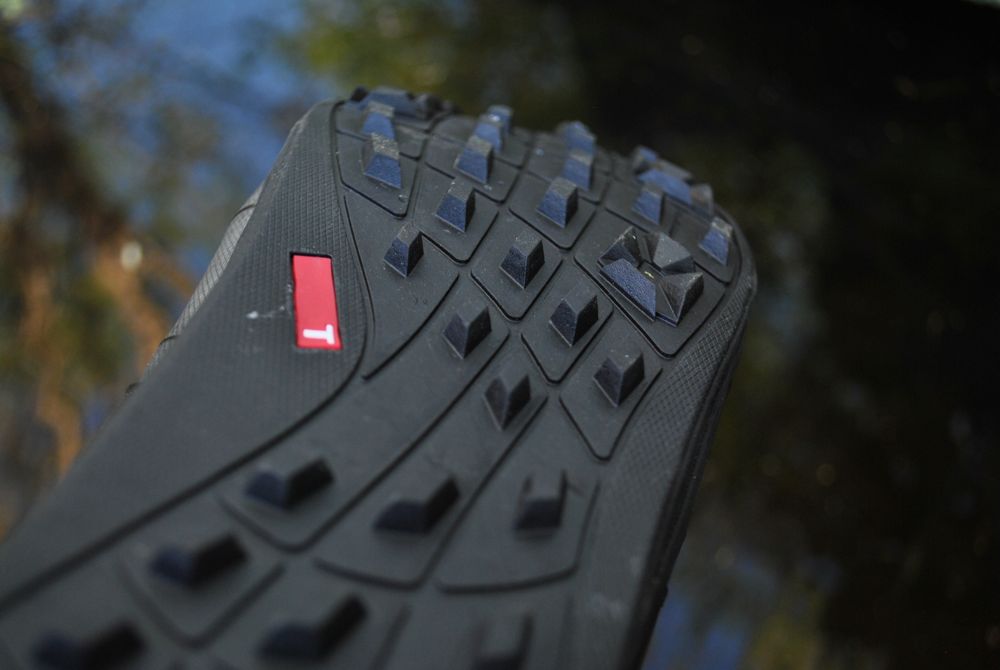 Of all of the companies I work with, True Linkswear is one of my favorites. I have reviewed about 8 pairs of their shoes and still have about 6 that are in and out of rotation. What has really been fun for me is to see the evolution of the brand. While you may think it is really quick and easy to design shoes, the fact is that it is a long process from sketch pad to retail shelf.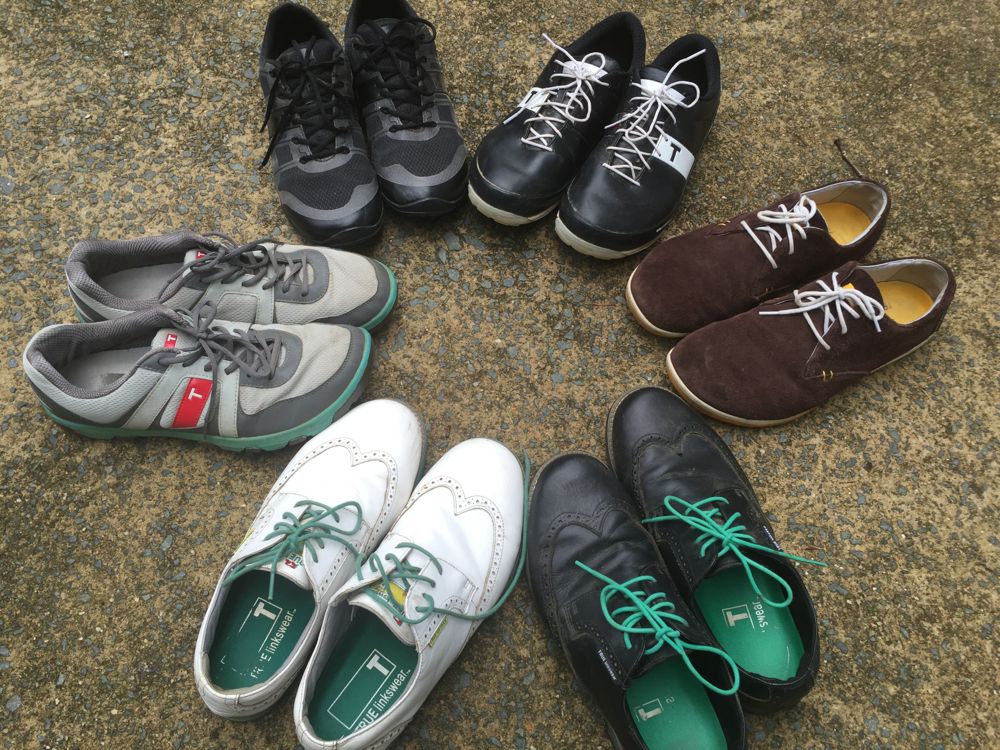 The early models of True Linkswear were often called "clown shoes" because of their wide toe box. While I still loved the comfort, they did have a little clown in them. However, by the 3rd generation, the shape was much slimmer without giving up the True feel. For 2016, True has what I think is their best shoe yet, the Element.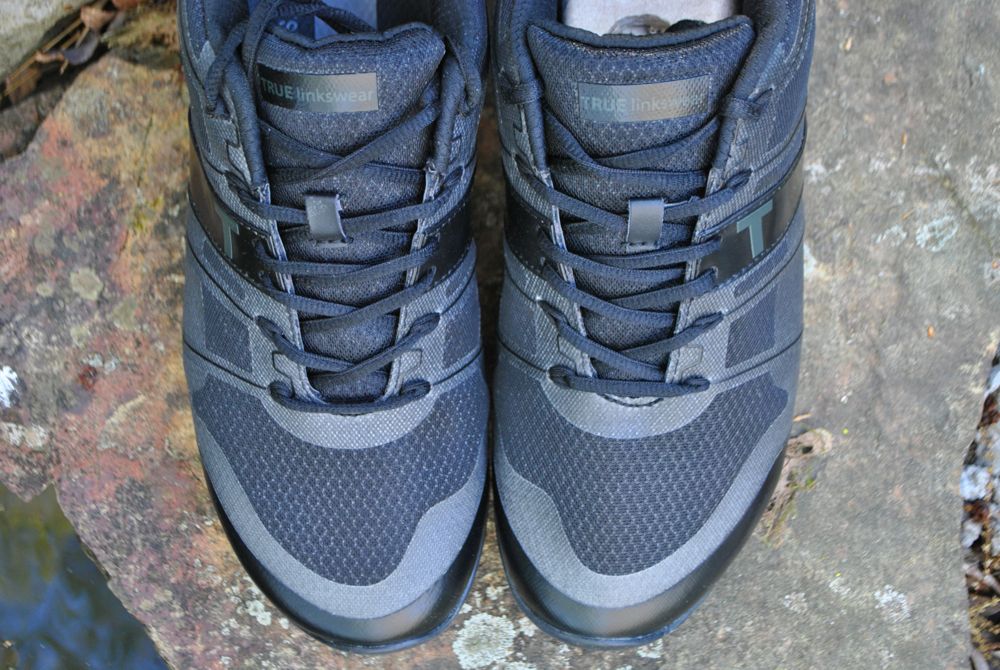 Last year, True broke the mold with the Game Changer Pro, which was the first spiked shoe they had ever released. This year, True has gone back to what they do best, create a walking shoe that has unrivaled comfort with new features that make it a must have.
In today's market, shoes need to be waterproof. Certainly there is no reason to own a shoe that cannot keep water out since H2O is such a big part of golf, whether it is a rain shower, mist, or morning dew. Fortunately, the True Linkswear Element are absolutely waterproof even though they are not made of leather. Instead, the waterproofing is done via an interior membrane. My personal experience with the shoe has been 100% positive in terms of waterproof-ness as I have played in rain and walked many an early morning with heavy dew.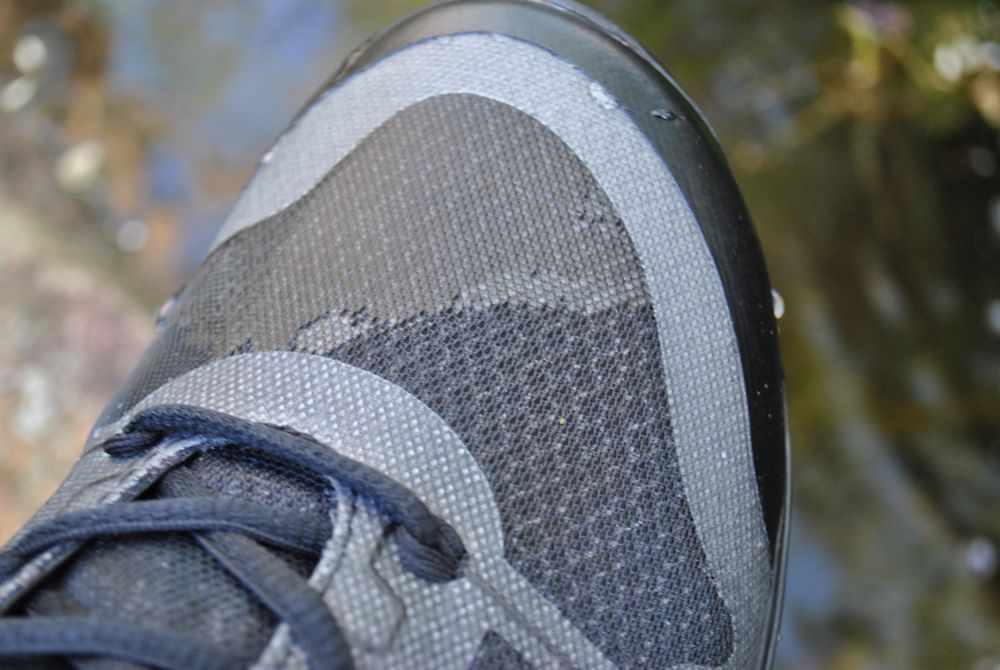 The other feature that True is promoting is the breathability. To that end, I have played a number of rounds in the high 80's and thought they were plenty cool on the feet. I have actually seen people write about feeling wind through the shoes, but in a 25 mph wind during one particularly brutal round, I was not able to detect any wind blowing through. So, bollocks on that exaggerated statement.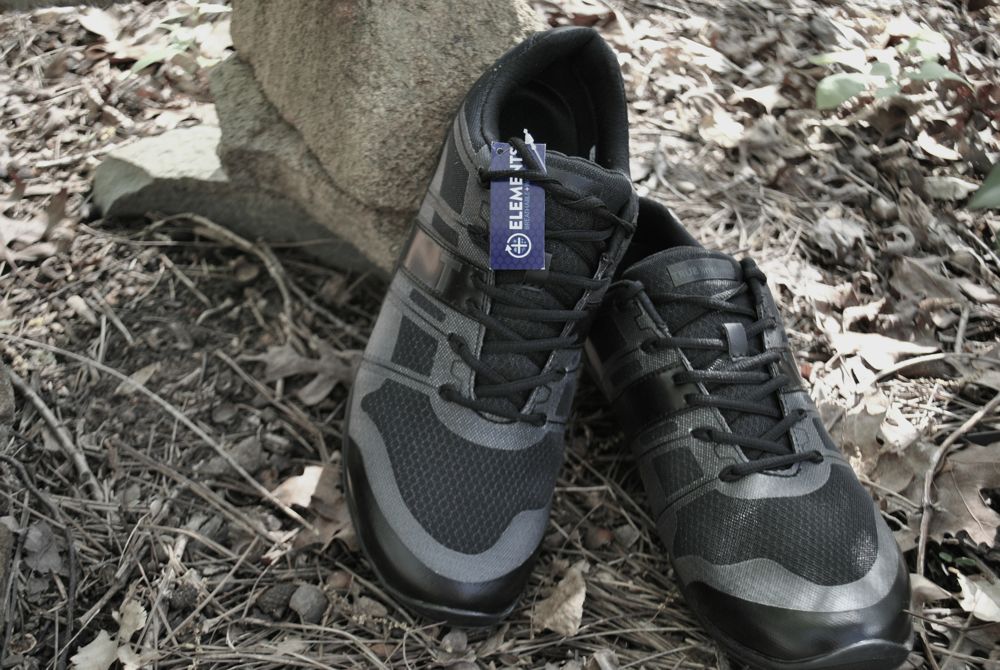 Ok, let me step back and talk big picture. Where the True Linkwear Element really wowed me was the fit. In years past, True's could be a little sloppy on the fit. Not awful but not "locked-in fitting". With the Elements, I instantly felt like I wearing a more substantial shoe. Not that it was heavier, just more legit. My foot felt really supported and locked in. I think part of the reason is the tongue design that is locked down so it does not slip. Also the ankle is a touch higher than older models which also helps with support.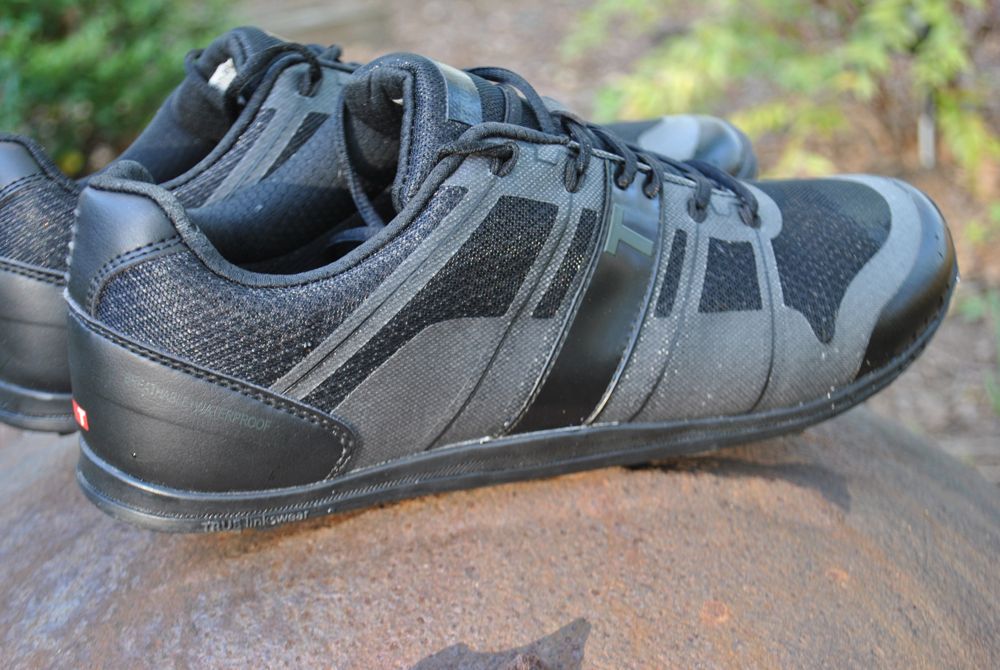 The other improvement is the padding. True's still lack a ton of foot pad but that is mostly solved because the shoe fits so naturally. Where they did beef up the padding is the pieces surrounding your foot. It's a little hard to explain but the the shoe just feels more substantial than past models and I suspect it is because the walls of the shoe are thicker (in a good way). In any case they definitely feel great and are my go to walking shoe every time.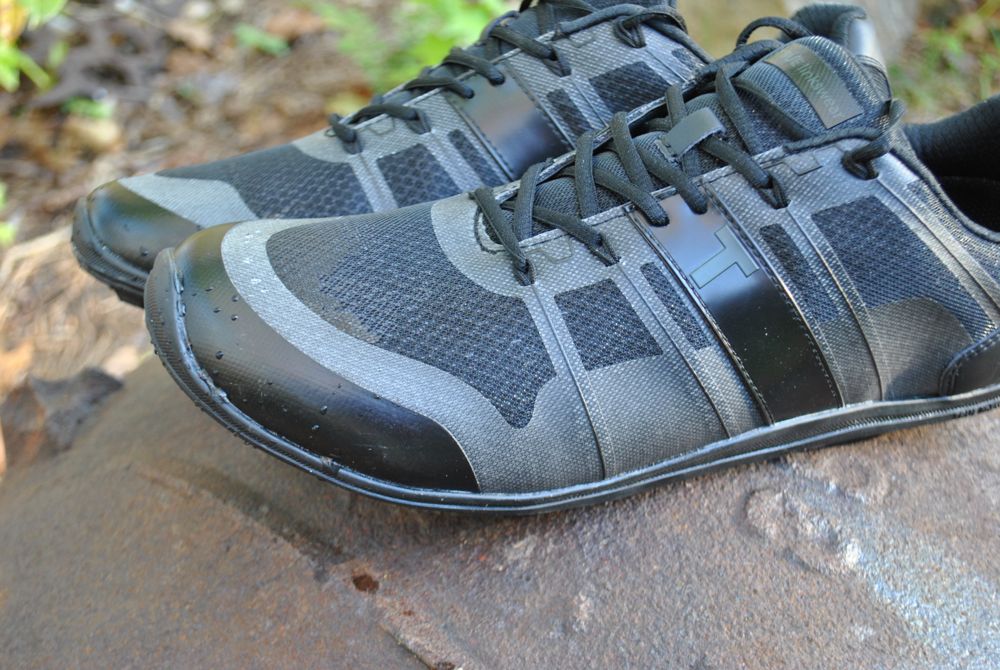 Turning the shoe over, you will see that True Linkswear has upgraded the traction yet again. The Element is loaded with nubs that do a great job of gripping the ground and should give you two years of wear on the golf course. Then, you can do what I do, and turn them into walking shoes. In fact, I know plenty of people who buy True's as an every day shoe.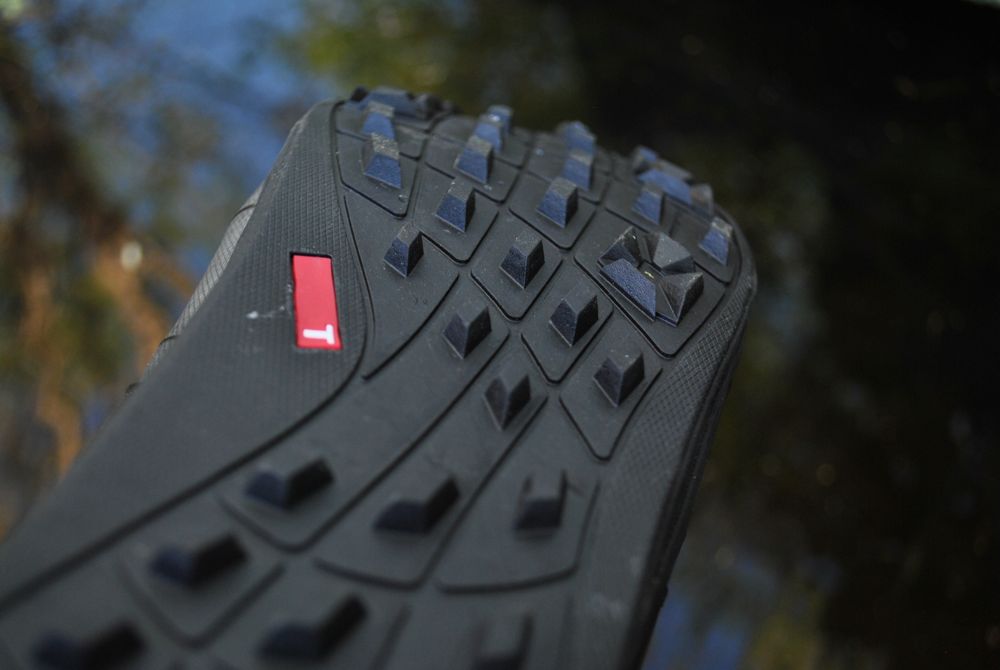 The one thing I was worried about was how they would deal with dirt and dust. In the past I have owned golf shoes that have the kind of mesh found in the Element and struggled to keep them clean. Yea, I am a clean shoe nut and make sure I wash my shoes down after every round.
Seriously fellas, the Dry Joys with 7 years of dirt on them are not cool. Would you wear shoes to work that look like that? Anyhow, the Elements are super easy to clean. The mesh is flat without any real crevasses for dirt to hide. A wet towel and 45 seconds is all that is needed to get them back in prime condition. NOTE, I have the black pair so dirt is a little easier to hide, but I am confident the white shoes are not going to be a problem. To that point, I checked with one of our writers who has a white pair and he assured me they are still whitey white after months of wear.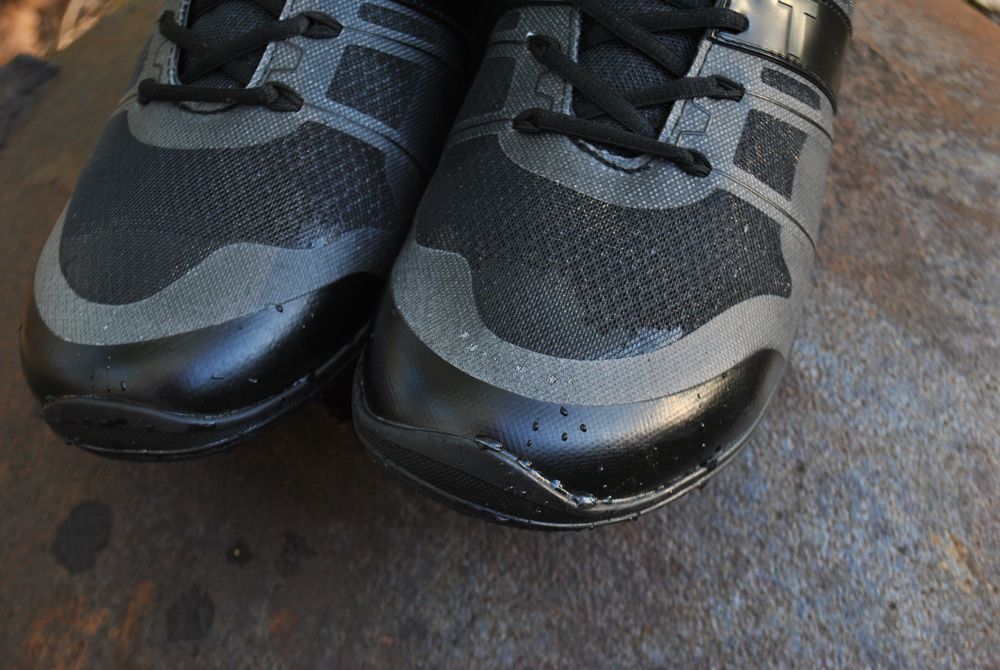 Note on Sizing:
Every pair or True Linkswear I have is 11 1/2 but for the Elements I was advised to size up to a 12. I asked our other writer who also owns the Elements if he sized up and he reported that his normal True size was fine. However, I did size up and was glad that I did. My advice is that if you are near the edge of a size, go up 1/2 in the Element.
Finally, let's talk price. Now a days, top end shoes are retailing for $180. True Linkswear Element are $99 and you can usually find a coupon making them an absolute steal. My advice: pick up a pair, your feet will thank you.