True Linkswear Game Changer Pro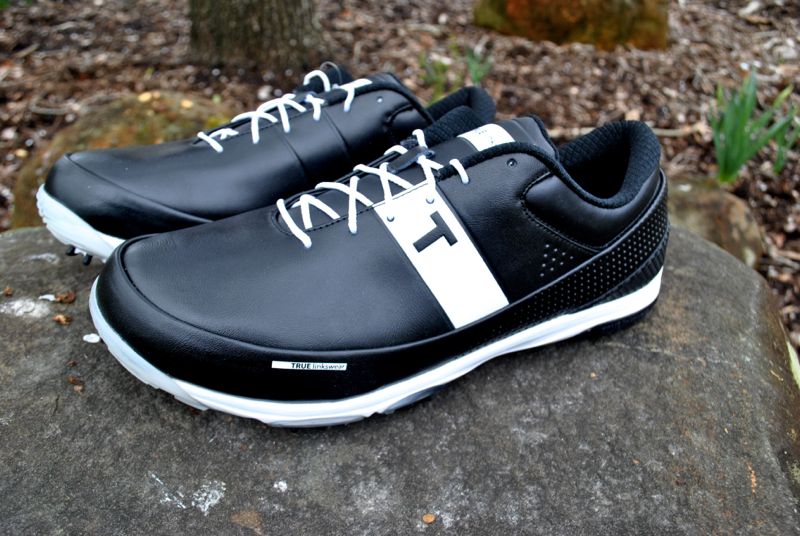 "Game Changer". Strong words for sure.  I mean, when ketchup put the squeeze top on the bottom so you avoided the watery first gloop, that was a game changer; or when an eraser was added to the top of a pencil, that was a game changer. Heck, putting soap on a rope is nearly a game changer, but when True Linkswear puts spikes on a golf shoe does it really qualify as a "game changer?"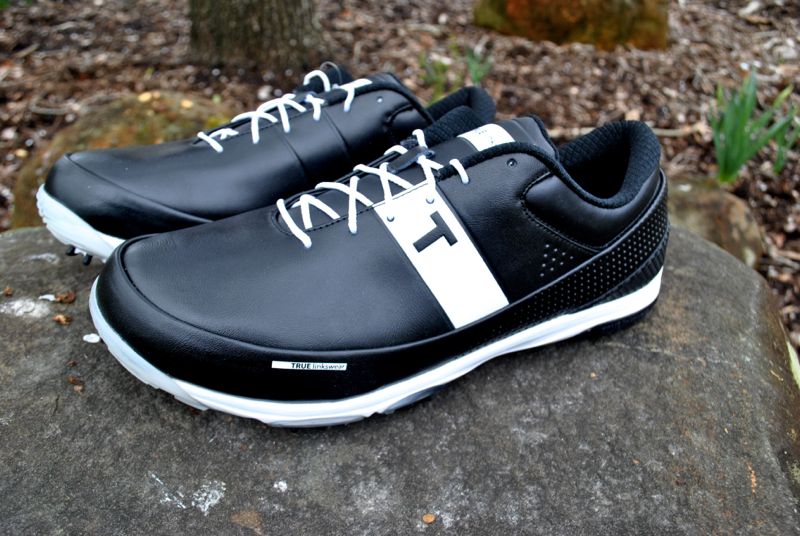 I have been a True Linkswear homer for about 5 years and I have 5 pairs that I currently wear on a regular basis to prove it. There is the old pair of Sensei that double as slippers (since they are so light and easy to slip on), a pair of Oxfords (with a pair of jeans), old Lyt Drys (too worn out for the course but good for walking the dog) and two pairs of Gent Wingtip which I wore for the entire 2014 golf season.
You get the point, I like True Linkswear. I like the style but mostly I love the comfort. In terms of traction, I always felt it was adequate but there have been times I wanted more grip. Specifically, when I play in the Pinehurst area where there is a lot of pine straw or in the winter when the ground is soft.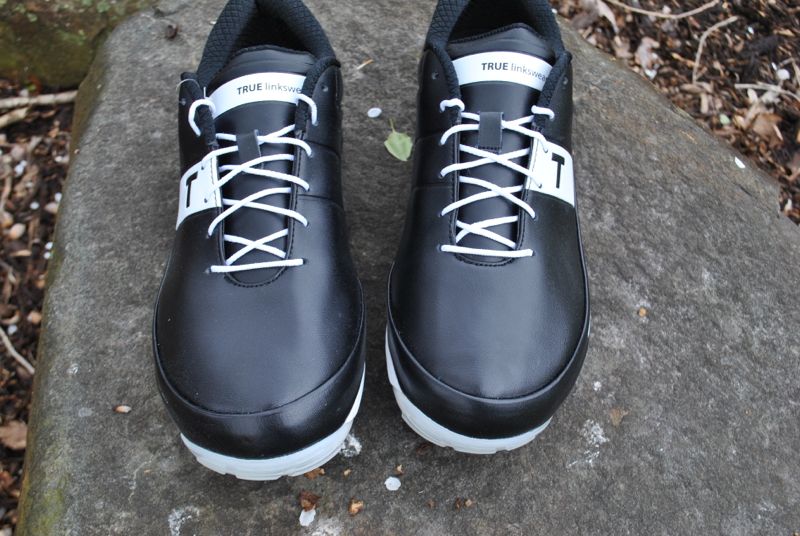 So did True Linkswear get my memo and create the new Game Changer Pro just for me? Likely not. I suspect (actually confirmed) that it was the result of Ryan Moore needing a shoe that could give him more traction when needed. Seeing that Ryan plays golf for living and has a vested interest in the company, it seems like a reasonable request. As one True Linkswear marketing person told me: "we needed a tour shoe".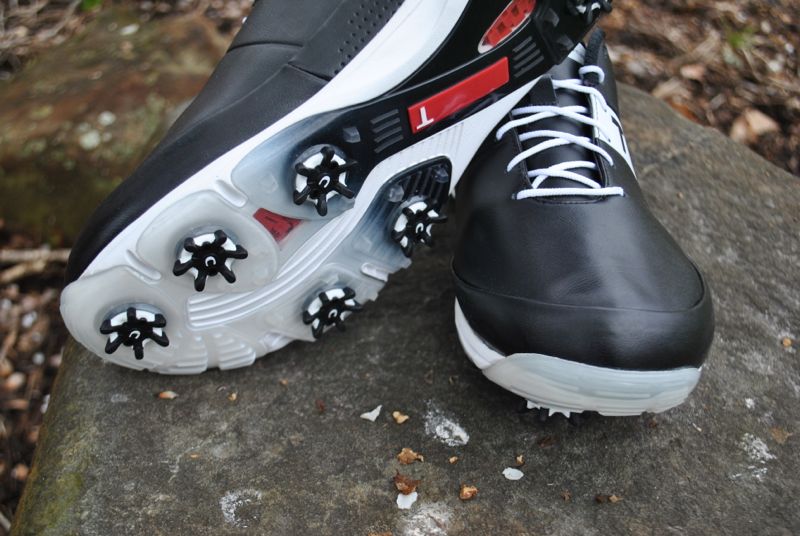 While I am a Ryan Moore fan, I frankly don't care if he needed a tour shoe because the primary reason why I wear True Linkswear is because they are so comfortable. That and the fact that they are light with no pinch points. The trick then for True Linkswear would be to keep those same comfort qualities while adding spikes.
One would think this task would be easy, but I review enough golf shoes to know that it not the case. Unlike most people, I spend a lot of time thinking about my feet while playing golf, especially during the first 4 rounds in a new pair of shoes. I would actually venture to guess that my scores are higher during those rounds as I am perhaps a bit too focused on my feet and not enough on the game at hand. I say this because some of my nitpicking would likely never be an issue for most people who never think about their shoes once they are laced up.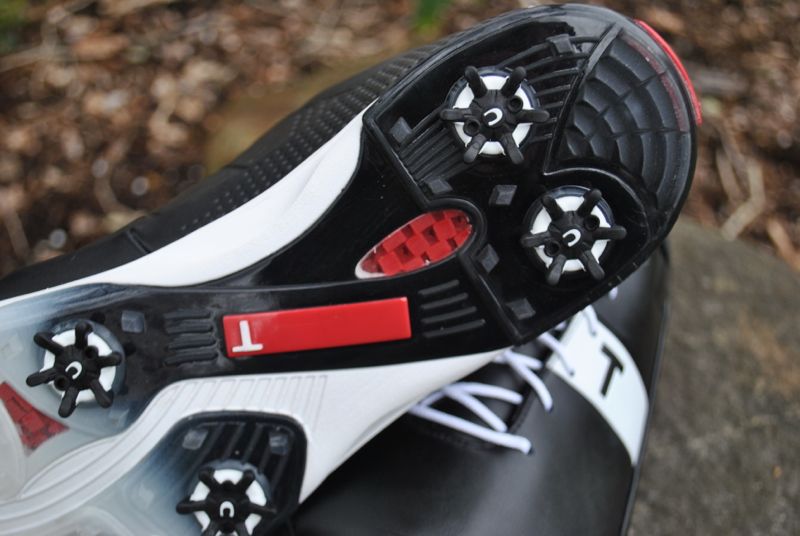 I have now worn the Game Changer Pro for about 10 rounds (at least 8 of them walking) so I have a pretty good basis for how they feel and perform. Before we get to the feel, let me make a few observations on the looks.
In my opinion, True Linkswear shoes have gotten better looking with each version. The old Phoenix shoes were clearly too clown shoe-ish for most people, but the current models have a much more traditional toe box that Bozo would never approve of.
To my eye, the new Game Changers are the best looking True to date. The ones I have are black with a simple yet more pronounced branding on the side (smart marketing move). All of the lines are very clean, and the leather soft and waterproof with an overall vibe of "this is a tour level shoe". I think that was an important distinction for True as I don't believe the brand has been seen at that level in the past. Instead, I think True Linkswear was categorized as a very comfortable shoe but not one that would be found on the PGA.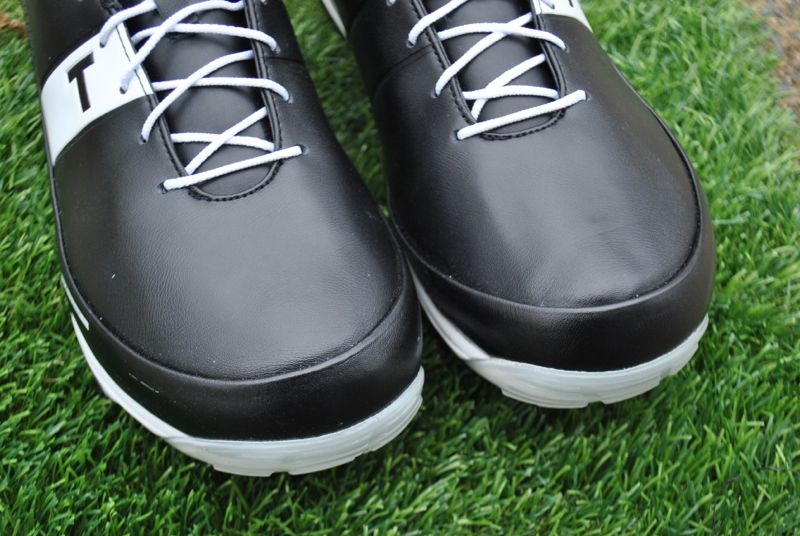 Ok, back to how they feel. My first round I walked 18 and absolutely noticed the difference between my other pairs of True Linkswear. While they maintained the zero drop design, I felt like there was more pressure on my heel (almost like I could feel the spikes). I also felt a little soreness in the outside of my left foot just below my toes. Both of these sensations were evident after my 2nd and 3rd round as well, to the point I was genuinely concerned that the shoe was destined to gather dust.
What I determined was that the sole of the shoe is slightly narrower than the upper part of the shoe, such that when I swung, my foot was being pressed to the outside of the shoe and almost over the edge of the sole. Comparing the Game Changer Pro to my other True Linkswear I noted that, in my other shoes, the sole was wider. After speaking with True Linkswear, I learned that indeed the sole is slightly more narrow in order to accommodate the spikes and footprint of the shoe.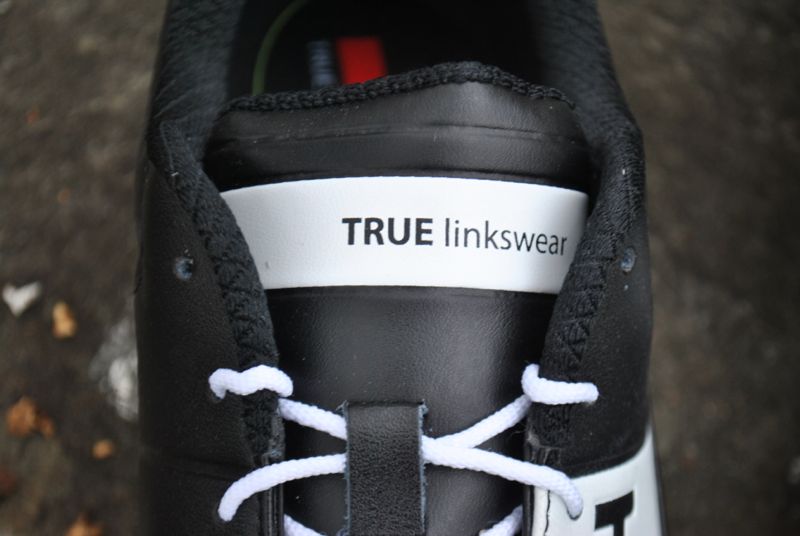 Great, now I understand, but that does not fix my issue. Determined to like this shoe, I have walked about 6 more rounds. While I still maintain they are not as comfortable as the other True's, I no longer have any soreness. I chalk this up to no longer being laser focused on my feet and the natural process I went through in order for my feet to acclimate to a new design. A final note on comfort – they have added a pad on the heel that is supposed to retain its springy-ness forever. This fact and the replaceable spikes should make this a mulit-season shoe (something the older True models lacked). My only wish was that it had a little more heel padding.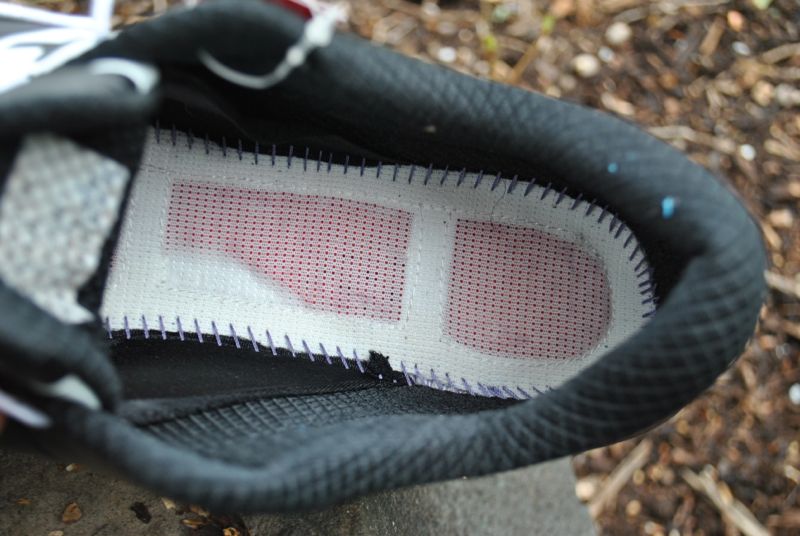 Oh but what about the spikes? A few years ago I thought I was done with spiked shoes. I would note that tons of guys on tour play without spikes and they swing a lot harder than I do. However, they also play in perfect conditions.
Believe it or not, I do not belong to a swanky country club but I do play 12 months a year, with many of those rounds being in less than ideal conditions. After just a month with the Game Changer Pro, I think I am revising my stance on spikes. I absolutely love the additional traction in softer conditions as well as when I play courses with lots of pine straw. Honestly, pine straw is a nightmare not only to play out of but to keep any type of connection to the ground. The added power gained with the spikes has me totally on board with the shoe. This is not to say I have abandoned non-spiked shoes, but I will use them far less than in the past.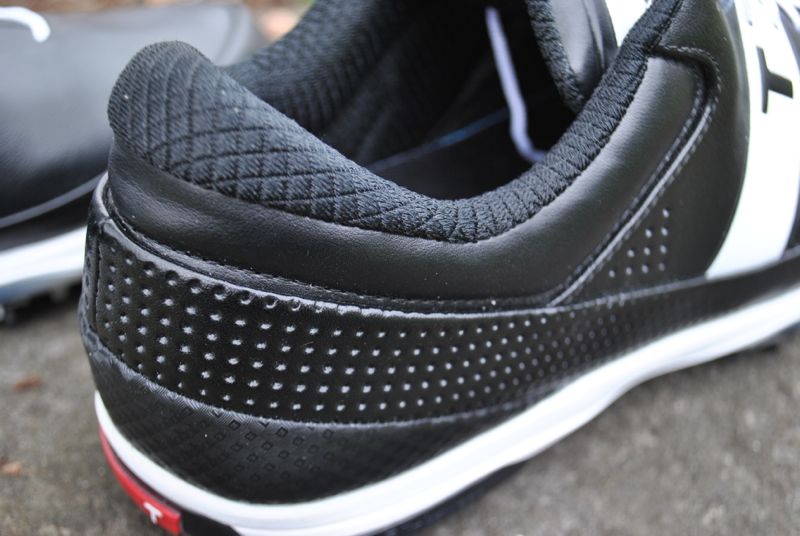 Odds and ends:
Two things that drive me crazy: shoes that are hard to clean and shoes that do not secure the tongue, letting it move out of place. Thankfully, the Game Changer has neither of these problems. I have been playing in green mist the past two weeks (southern pollen) and a quick wipe with a towel and the shoes are clean. No mesh or other creases for grime to hide. The tongue is also tied down to the shoe so it will never slip. Check and check.
The Bottom Line:
Game Changer? Well, not a game changer in terms of golf shoes but certainly a game changer for True Linkswear. Without a spiked version of their shoe, they were simply leaving customers off of the table. If there is one shoe I recommend more than any other it is True Linkswear because of the comfort level, but I have always understood some people want spikes. Frankly, I think I may have become that person. As we head into the 2015 golf season, the True Linkswear Game Changer Pro has been my shoe of choice. They provide excellent traction, great looks and above average comfort.
If you are one of those who like to get a new pair of golf shoes every season, the True Linkswear Game Changer Pro needs to be on your list.
Check out the whole lineup on the True Linkswear website.