True Linkswear PHX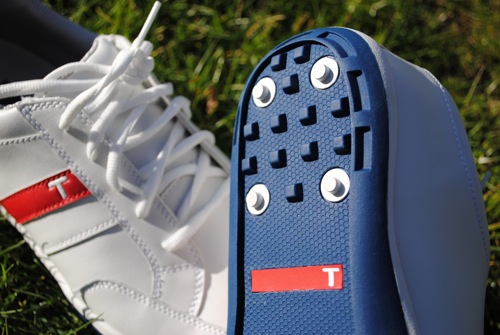 True Linkswear PHX Review: Unlike every other product I have reviewed to date, I was genuinely worried that I would not like the True Linkswear PHX golf shoe. While I had heard all good stuff about the shoes, I was just not convinced they were for me.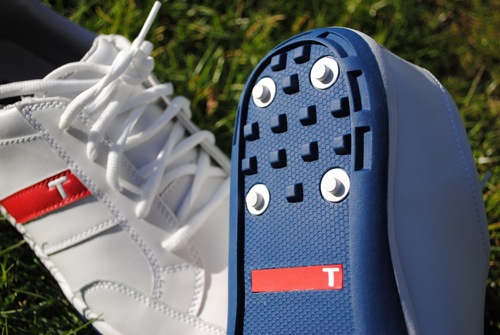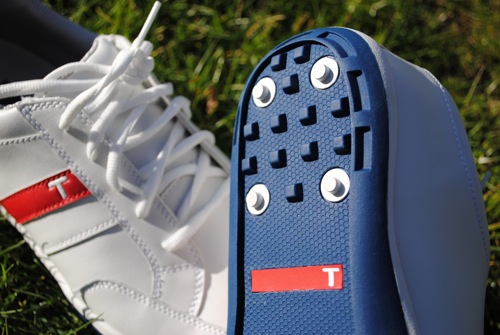 Basically, I had three concerns: the style, the comfort and the traction. Let's take these in order.
While the low profile street shoes are becoming more common, True Linkswear still have a rather unique look. Not only is the sole very thin but the toe area is much wider than any shoe I have worn in the past. Normally I judge a shoe's look on the overhead view because that is the perspective I get when I am putting. Admittedly, it took a while for me to become accustomed to the wider toe but they have honestly grown on me. Other than my wife, I get a lot of compliments, and lets face it, my wife thinks I look like a dope most days anyhow. However, the real gem in my opinion is the contrasting blue sole which is super cool and a feature I loved from the get-go.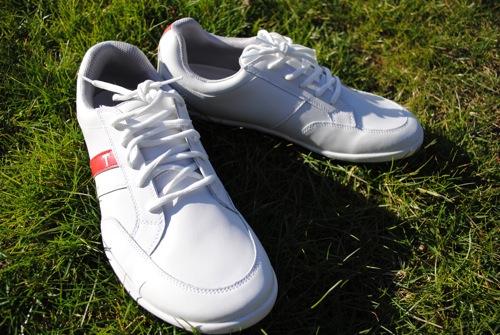 From a comfort standpoint the one thing you instantly notice is that walking is a completely different experience than in traditional golf shoes. You can actually feel the ground beneath your feet. Said again, you can literally feel the contours on the green as you size up a putt. While I am not nearly good enough with the flatstick to take advantage of this feature, I can see how it would help (at least sub-consciously). Of course it would stand to reason that with little apparent cushion, my feet should be sore after walking eighteen but that was not the case at all. My suspicion is that because True Linkswear are so much lighter than typical golf shoes, your feet are net winners in the cushion for weight trade-off. The bottom line is that I have found the shoes to be incredibly comfortable.
My final concern was about the traction since the soles have much smaller spikes than a traditional shoe. Despite playing winter golf in NC, I did not have any slippage issues and as for the life span of the spikes, I have worn them for about 4 weeks (10 or so rounds) and they have not shown much wear.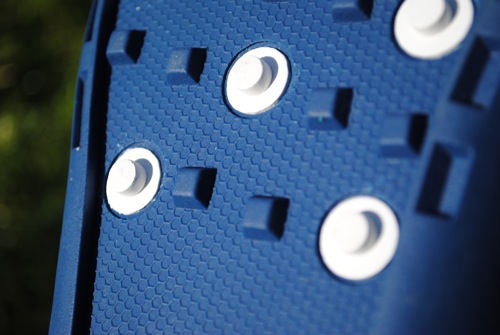 Finally, from a value stand point, the True Linkswear PHX edition (which is what I have), run just under $100 putting them in the mid-range for street shoes. True Linkswear does carry a number of higher-end lines, but as an entry shoe the phx are an amazingly comfortable shoe.
You can learn more from the True Linkswear PHX on their website and see additional photos on our Facebook Page.