True Linkswear Sensei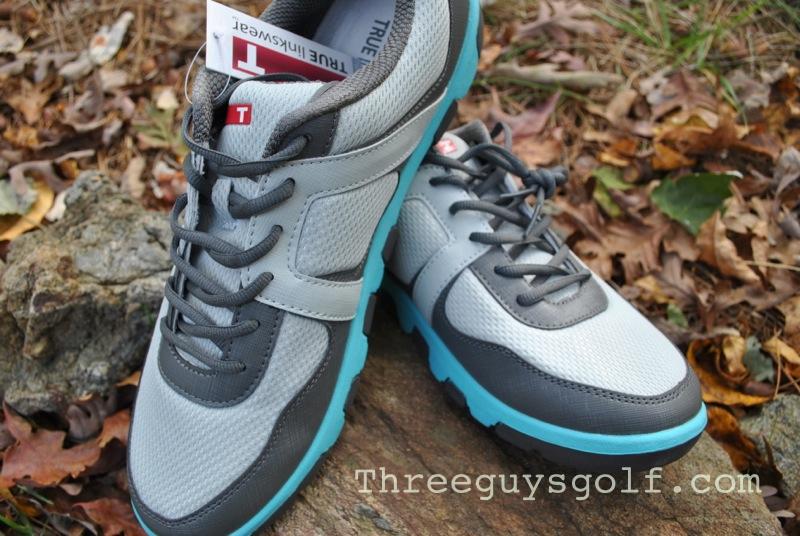 This spring I had my first exposure to the True Linkswear when I reviewed the PHX model. Being my first foray into barefoot shoes, I was immediatly struck by how light they were and how connected to the ground I felt. The only real downside for me was that they were solid white and they tended to "flop" a little when I walked. With the release of the new True Linkswear Sensei, I believe they may have created a shoe for the masses.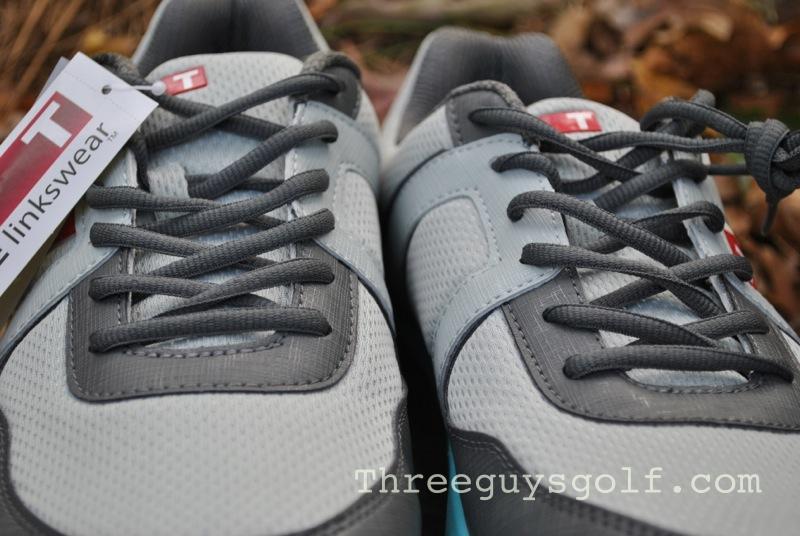 Imagine if you removed all of the branding from a bunch of golf shoes. How many of them could you actually tell apart? On the other hand, I garuantee anyone who has ever heard of True Linkswear would be able to pick them out of any shoe lineup – they are just that unique looking. However, this also means that if you don't like the style, you are out of luck. So while the Sensei still has a True look, it is significantly toned down such that I believe the appeal is much wider (perhaps because the toe box is much narrower).
I walked four consequetive days in these shoes (yes I have a job, kinda). Still that is nothing compared to company President, Rob Rigg who ran an entire marathon in the Sensei shoes. So while I have no intentions of ever dashing more than 50 yards, I do appreciate the dedication to the product and it really is a testament to how versatile the shoe is. Back to reality, walking 18 is a pleasure in the Sensei. Even compared to other street shoes, the Sensei is far lighter than nearly any shoe on the market. With this new model moving to mesh rather than leather, the weight seems to have been reduced even more, plus they breathe. I literally can feel the wind blow through them.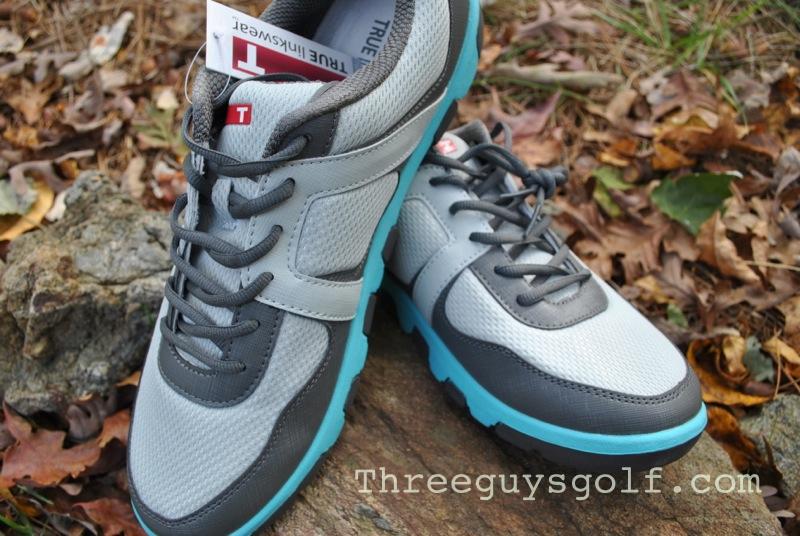 Turning the shoe over, you will notice that the Sensei has a beefed up sole. They have added a larger outer ring to the bottom which will protect the cleats better and add addtional traction. Not that traction has every really been an issue for the True line, but since the spikes are non-replaceable, this design improvement seems to be a good move.
The only real downside to this shoe is that because your feet are so close to the ground they are not a great choice for winter as you will feel the cold through the sole. On the flip side they are a great summer shoe since they breath so well. I also wish they were waterproof but again I see this as a summer shoe where dew is not much of a issue.
Finally in terms of sizing, the Sensei run a hair big. I wear a 12 in nearly every shoes and I while I am happy with a 12, I could go a 1/2 size smaller with no problem.
The True Linkswear Sensei still may not be for everyone but I expect a lot more people to give them a try and for good reason. They are just insanely comfortable and also very good looking. Moreover, the price point is $99 which puts them significantly below the Tour edition or many of the other high-end street shoes.
You can see the whole line of True Linkswear on their website.