Footjoy Freestyle Review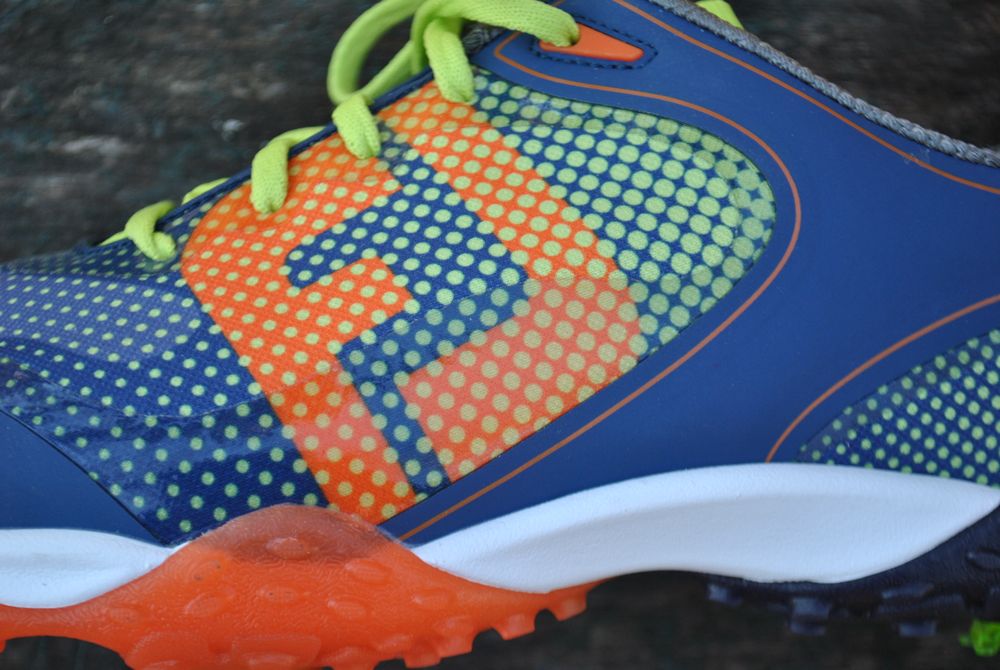 Everyone has a weak spot, mine is golf shoes (at least that is what I am willing to admit to on a public blog). Fortunately, Three Guys Golf is a great way to feed my addiction without going to the poor house. So each and every year I look forward to checking out all of the latest golf shoes to find the latest and greatest. New colors, new technology, new names, it just never gets old for me. This year's entry from Footjoy is called the Freestyle. If you recall, last Spring I reviewed the Footjoy Hyperflex which in my opinion was totally ill-named as they were stiff as a board. Luckily, the Freestyle is a whole different story.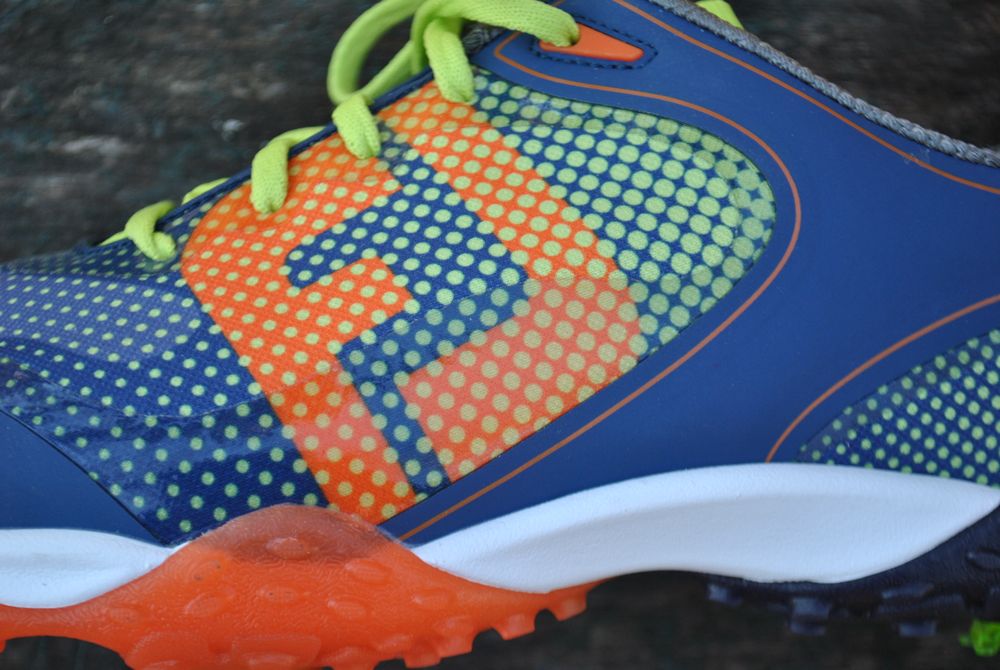 Since every shoe needs an "inspiration" to wrap the marketing campaign around, Footjoy hooked to the humble tree frog (I assume the Gecco was still locked into his contract). In any case, as goofy as it is, the shoe does at least share some color resemblance to its mascot.
More importantly, the FJ Freestyle has a bunch of qualities that make this shoe a really great option for the 2016 golf season.
Excellent tongue and lacing design: I have written many times how frustrating it is to have a pair of shoes where the tongue floats to one side. Something that is totally unnecessary as it only requires the tongue to be fastened down. Fortunately the FJ Freestyle tongue and lace design is perfect and you will never have to do any readjusting. NOTE:  The FJ Freestyle does come with a BOA option but I only tested the versions with old school laces.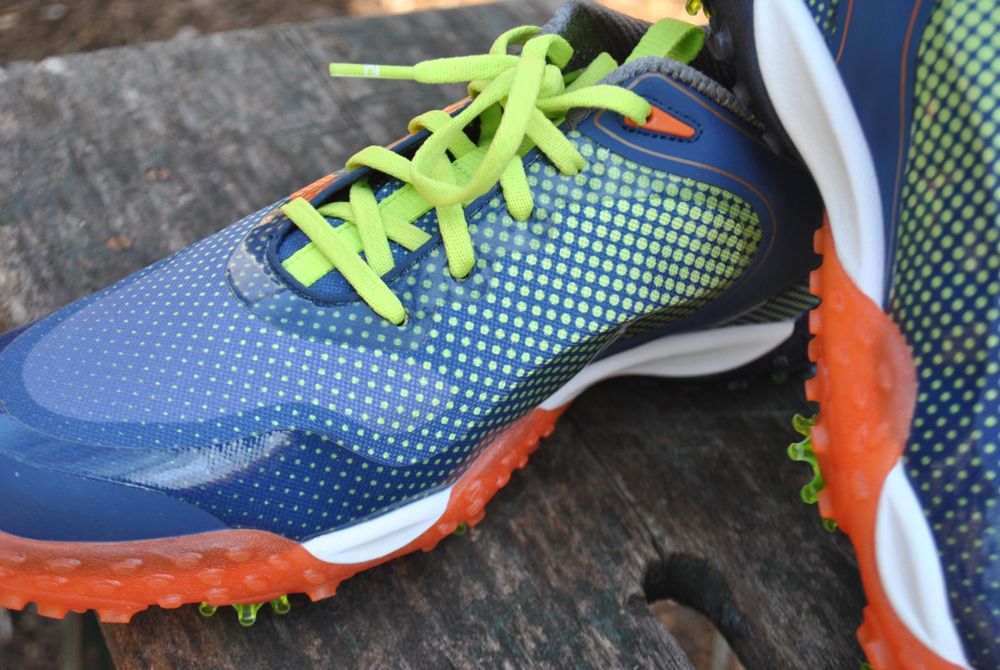 Traction: I get pretty tired of companies telling you how great the traction is. The fact is that if you have newish spikes the tractions is more than fine on every shoe. This is also the case with the FreeStyle although FJ has added a bunch of built is nubs in between the spikes and even around the sides. Frankly, I am not sure how necessary some of the side nubbing is other than to harken back to the Tree Frog symbolism but I guess it does not hurt.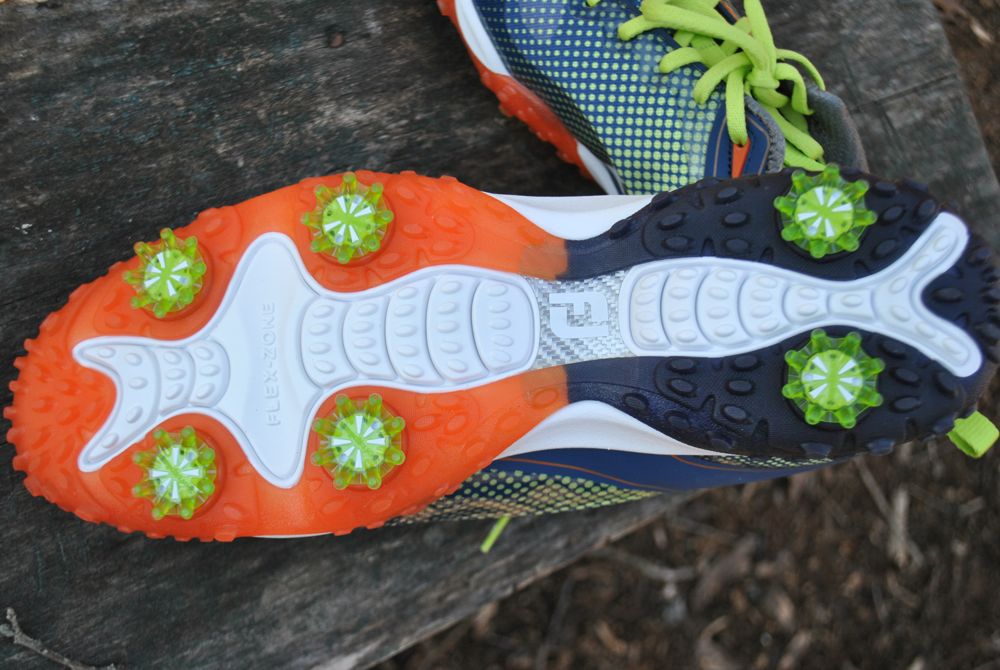 Small heal lift: I have been wearing flat golf shoes for so long now, I end up not loving shoes that have a significant heal. The FJ Freestyle is not technically a zero drop shoe, but there is no real heal to speak of. For me, this means it is a very comfortable walking shoe.
Easy to clean: Nothing is more annoying than golf shoes that have so many cracks and creases that cleaning them is an utter nightmare. On a scale of 1 to 10 (ten the easiest), the FJ freestyle gets an 8. I would have given it a 9 but the nubs that run around the side are not easily wiped down. The rest of the shoe however, is super easy to clean. Even though it is a multi piece construction, all of it is flush at one level. This means there is no place for dirt to get stuck…kinda smart.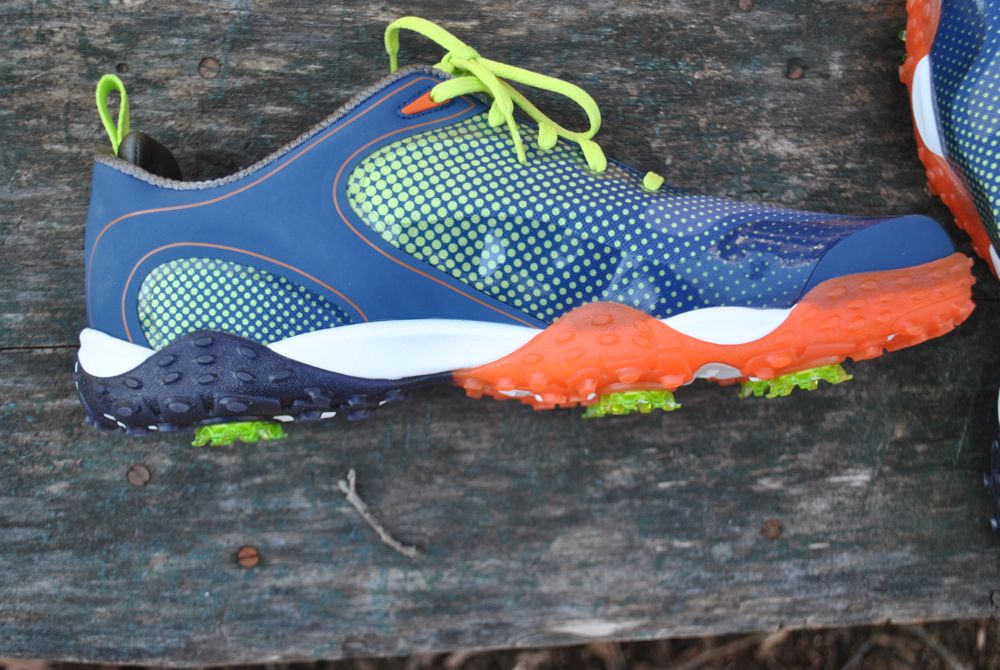 Alright enough of the bullet point features and functions, lets get to the important questions like "what the heck color pants do I wear with these shoes?"  A real question asked on my instagram feed by the way. First off most people play golf in shorts but either way, you can wear nearly any solid dark or light color pants. I suppose you could try and match your pants to a color from the shoe but I would rather pull that color and use it to match a shirt. In other words, an orange, green or blue shirt would look great. The other option is to be like every golfer not named Sergio and never even consider trying to match your outfit to your shoes.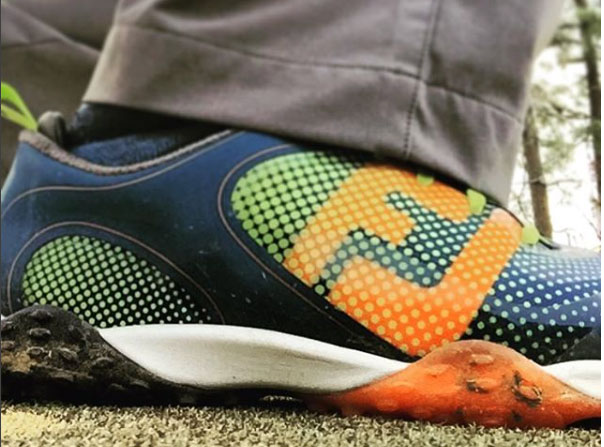 A few notes on fit and sizing. The FJ Freestyle comes in 3 widths (one of the bonuses of buying shoes from the #1 golf shoe company is lots of options). Size wise, I wear an 11 1/2 in just about every shoe, including FJ. While the shoes fit just fine, I feel like they are more like a 11 3/4. In other words, just a touch longer than I would expect them to be.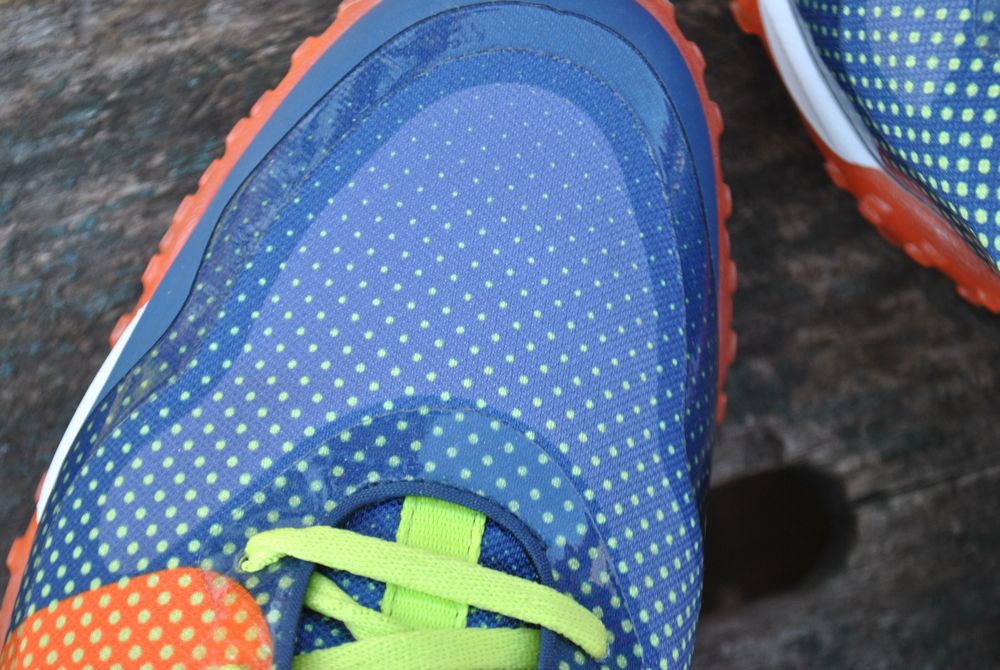 So if you are looking for a new golf shoe for the 2016 season, I would recommend the FJ Freestyle. They come in blue, white and grey and retail for $159.