MyJoy Footjoy Icons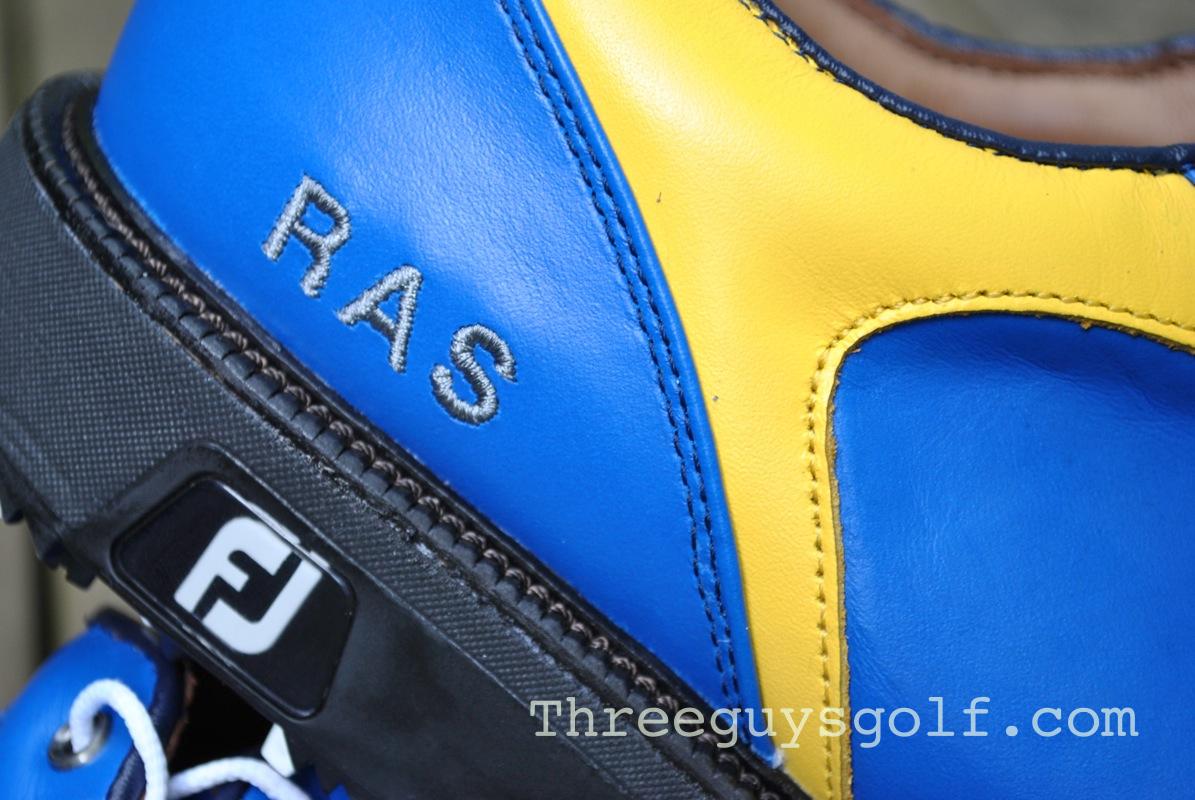 Heavy is the head the wears the crown, and for Footjoy, maintaining their market share is surely not easy. Like every golfer, I have owned my fair share of Footjoys in the past. To be honest, I walked away from the brand a few years ago as I saw other companies releasing innovative designs while FJ tended to be stuck in the saddled Dryjoy.
Recently, however, FootJoy has become bolder as evidenced by the M Project shoe that we reviewed this summer. Additionally, Footjoy has expanded their popular MyJoys line in which customers can create a near endless pallet of shoe concepts.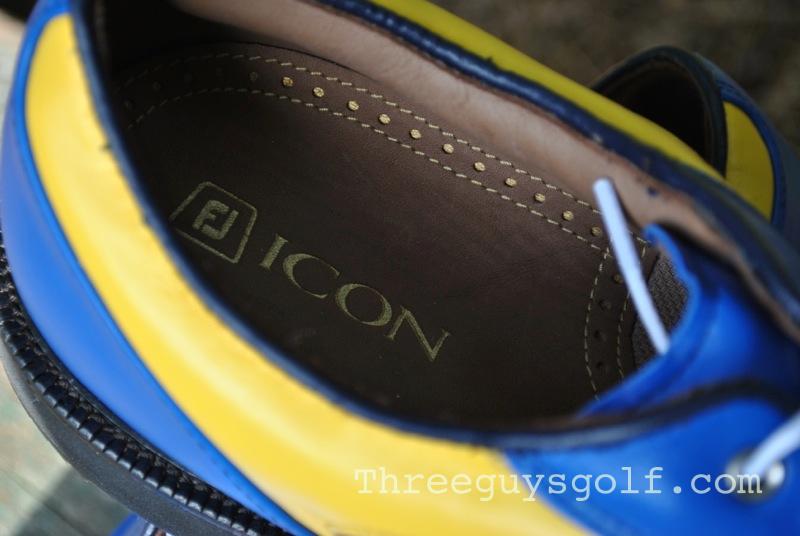 The process is simple. Start by choosing the basic model and then customize base colors, accents, laces and initials. The web interface makes it all super easy to switch out colors and even gives you ideas based on color preferences.
So, with time to kill and endless opportunity, I sat down to design my first pair of MyJoys. While FootJoy now offers customization on the casual shoe, I decided to go with the Icon seeing how I have been bashing tour shoes for being outdated by the more progressive spikeless/alternative shoes. I guess I figured it was only fair to give them a real shot and with the Icon I would be able to test the top of the line FJ classic golf shoe.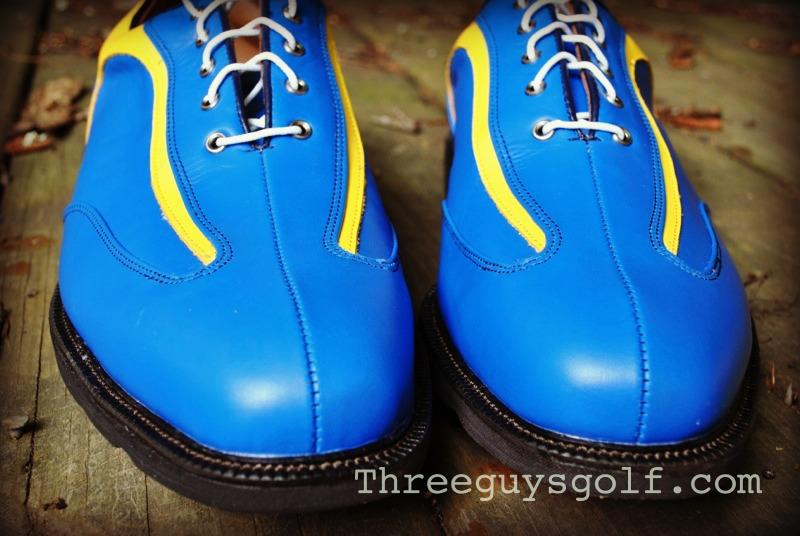 To be clear, a basic white or black with a mild accent color would perhaps have been wiser, but no one has ever accused me of being wise. Plus, I wanted to push the envelope a bit. Hence, I ended up with blue shoes with yellow trim. The way I see it, we all have brightly colored tennis shoes and think nothing about wearing them with virtually any pair of shorts or pants so why should golf shoes be any different?
After completing the order, which included initialing the heel (why anyone would pass on this option is a mystery to me), I was informed that my shoe would take about two weeks to complete. Not too bad considering it would be made specifically for me and to my specifications.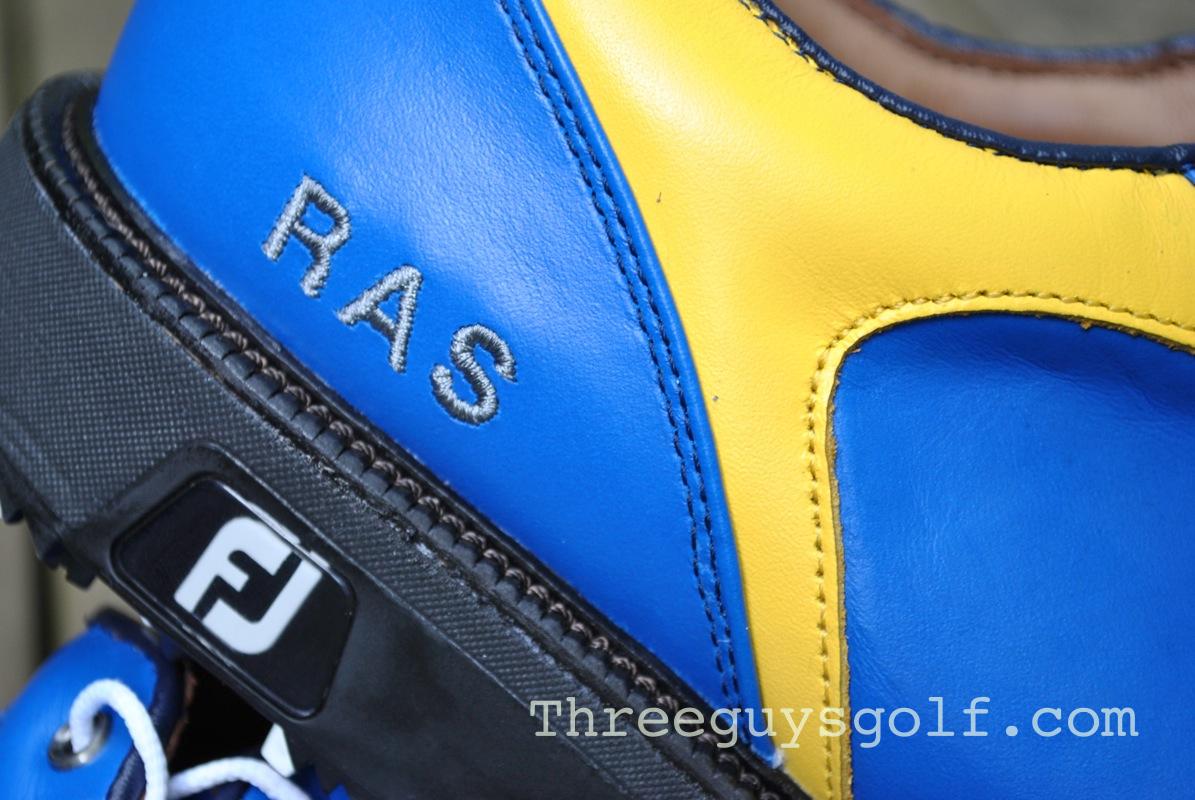 When the shoes did arrive, I must say it was pretty cool to see my creation in the flesh. A monster? Maybe, but it is my beast. The next question would be how would I like them compared to my spikeless shoes that I have come to love.
Round one: Typically I walk, but his day we took a cart. I was pleasantly surprised that the FJ Icons did not feel overly heavy. On the contrary, they were very comfortable and obviously provided a ton of support and traction. After 18 holes my feet felt great and I had to admit that I dug the tour look. One odd advantage is that there is no doubt what sport I am playing when wearing these babies, something that is not as true with soft-spiked "alt" shoes.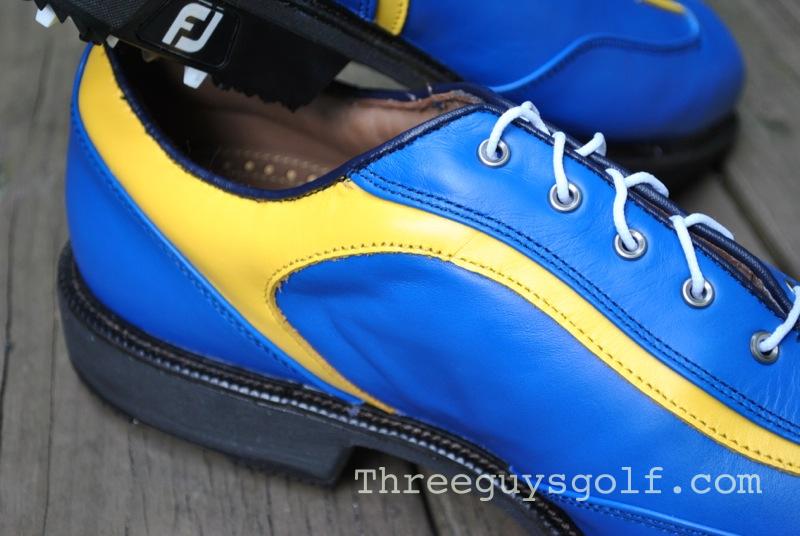 Round two: 18 walking on my home course, or as I say "my bread and butter" round. I probably walk 100 rounds per year so I am no stranger to hoofing it. After 9 holes, the feet felt great. My dogs were not too hot despite waterproof leather and I appreciated the support as some of my walking shoes are a little sloshy.
After 18 holes, however, I did notice I was slightly more tired than normal. The fact is the FJ Icons are a bit heavier than the new super-light golf shoes. Frankly, the Icon was never marketed as a walking shoe so it is not a huge knock to say there are better options for those who prefer not to take a cart.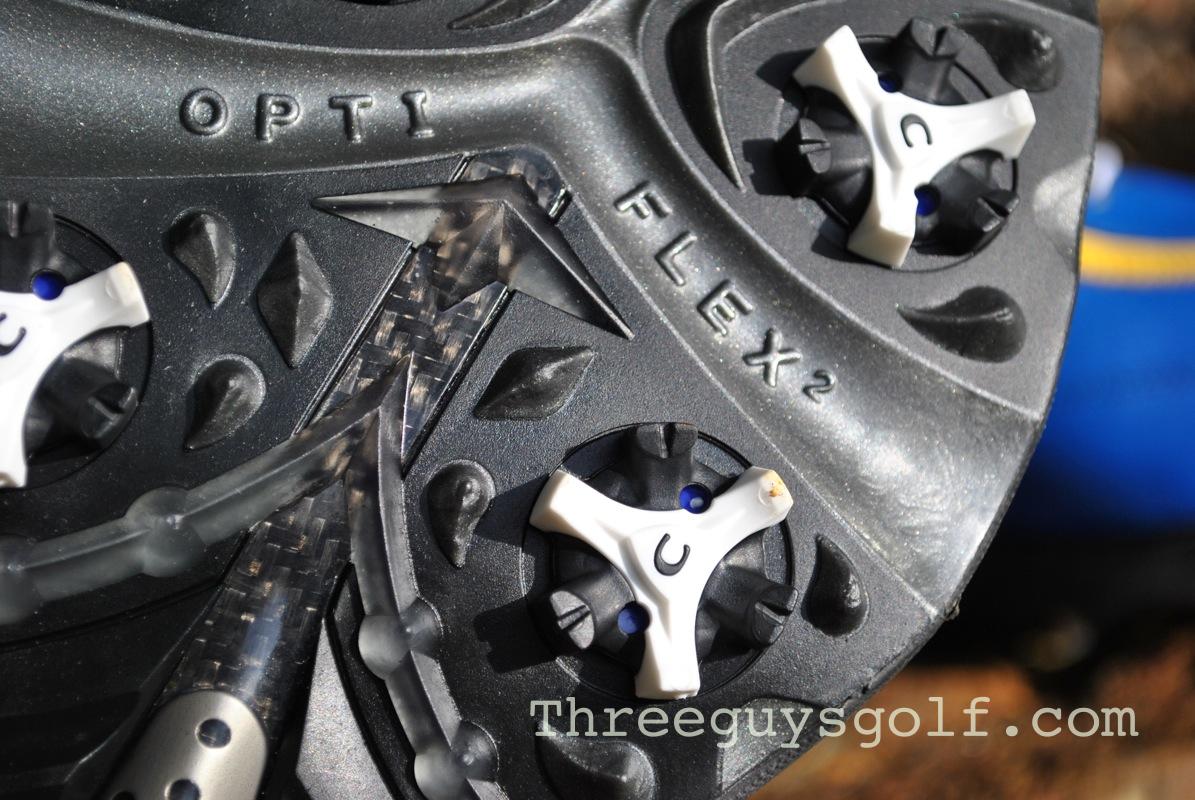 As I mentioned earlier, the FJ Icons are waterproof and come with a two year warranty. If there is one thing FootJoy knows how to do, it is make a shoe that lasts forever. I think I have three pairs of Footjoys in the garage that I cannot bring myself to throw away even though I wore them for ages and will likely never wear again.
In the end, I remain a huge fan of the spikeless golf shoe and believe they will ultimately dominate the market. With that said, I have a certain level of appreciation for the classic style and the MyJoy Icons represent a fine example of craftsmanship and lasting quality – they will be part of my "big match" rotation.
You can design your own Myjoys on the Footjoy website.