FootJoy FJ City Golf Shoe Review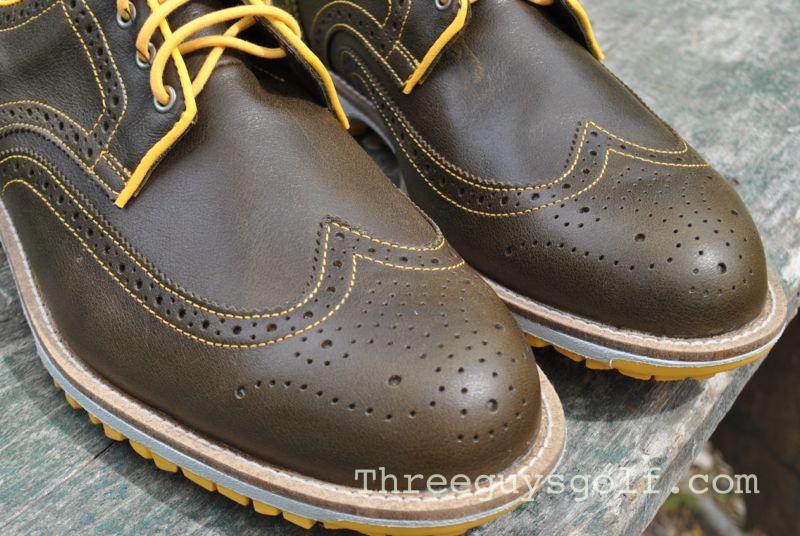 I'm willing to bet you've heard of Foot Joy, but you may not yet be aware of the FJ City, a new line of shoes they released in April of this year. The line is made of up of 6 different models – 3 wing tip and 3 standard, each with a slightly funky twist on color pairings that add a little edge to the standard FootJoy look. As FootJoy's website puts it: "a street style shoe designed for golf, the FJ City is fashion forward allowing any golfer to look his best on the golf course".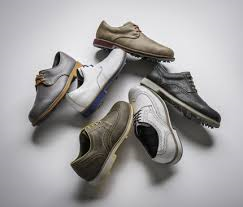 Get it? I thought I did too, until I saw the pictures and had to decide which color/style to grace my dogs with. I didn't really understand what was so "street style" about the FJ City shoes, except perhaps for the fact that they are offered in a spikeless version. After receiving the shoes, I continue to think the term "street style" is a little misleading in this case, as that tends to make me picture more of a skater shoe along the lines of Ecco or True LinksWear. I mean, when was the last time you thought "wing tip" and "street" at the same time? Instead, the FJ City looks to me like a cool version of a dress shoe, which come to think of it is a pretty good idea and an untapped genre to boot.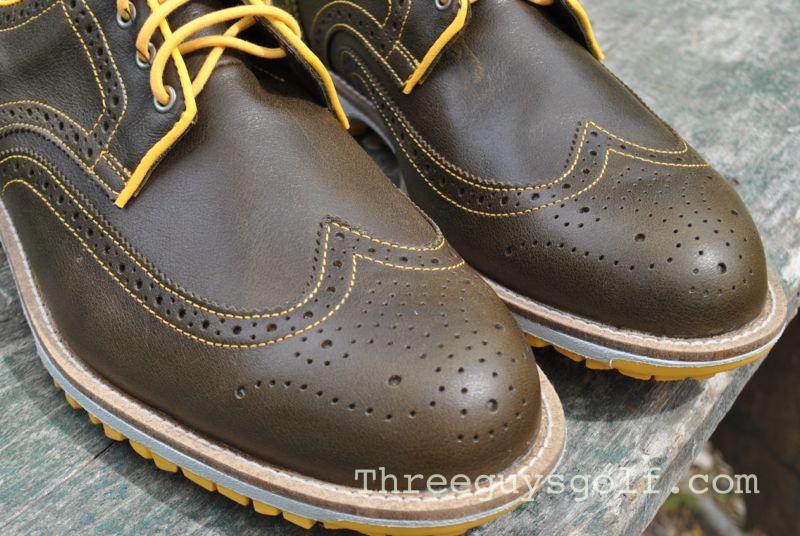 So how cool is this dress shoe? Very cool. In fact, the marketing pictures don't quite do them justice. When I was browsing the website for color choices, I was having a hard time deciding which shoes would actually look good in practice . . . they all looked cool enough on screen, but which ones would I actually want to wear? I hemmed and hawed, finally going with the brown wing tip (spikeless), thinking I could possibly shake up my off-the-course look a bit with some brown wing-tippy things (as opposed to my standard Asics).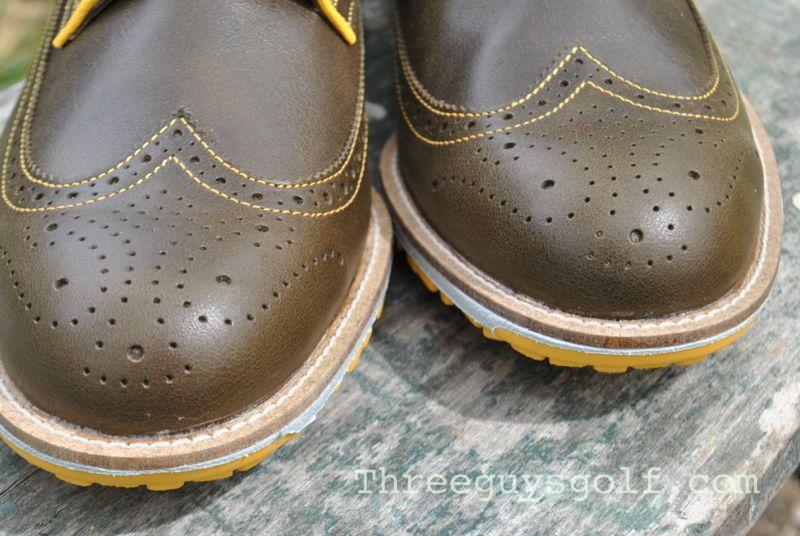 Long story short, the shoes arrived looking WAY cooler than I had expected. The finish of the shoe is just awesome. I'm no designer, but it looks to me like FootJoy nailed every little possible detail in creating an edgy dress shoe. The yellow/orange laces, stitching, and trim are perfectly rationed out to create a classy shoe that pops.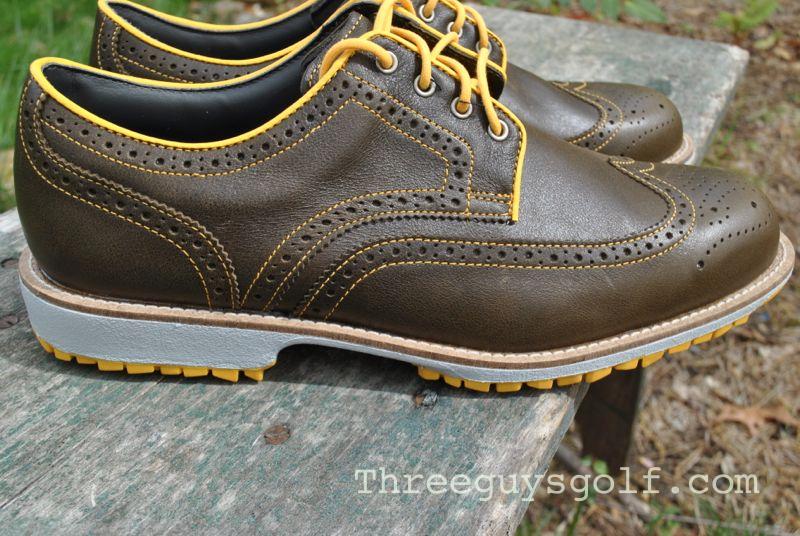 When it comes to performance, I found the FJ City to be no different than my other FootJoy models. They're not going to blow you away with cushion, but the fit and construction are right on line with FootJoy's top-tier reputation. As a general vibe, I do not think of these shoes as particularly "athletic" – perhaps I am being taken in by the looks, but I wouldn't consider these for walking 36.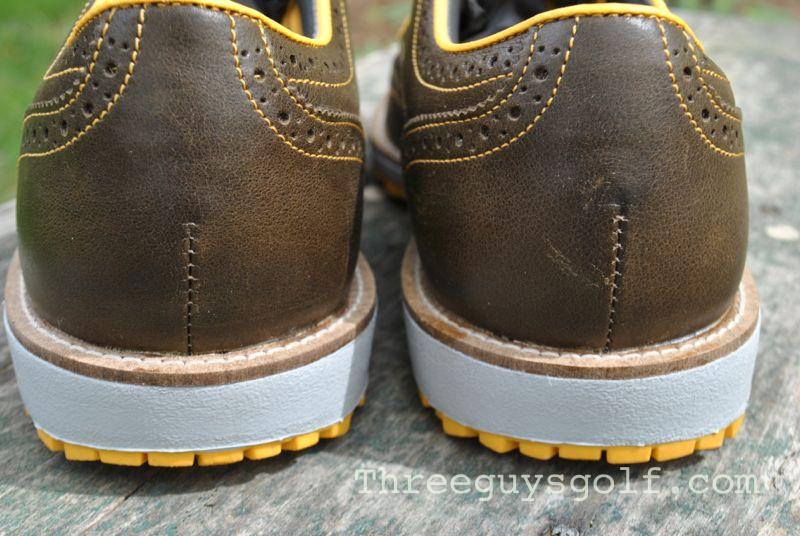 I was able to put the "waterproof" claim to the test on several occasions, and these suckers are definitely waterproof. So far any H2O I encountered has just beaded up on the leather, and I don't recall any time when my socks got wet over the few soggy rounds I did play in them.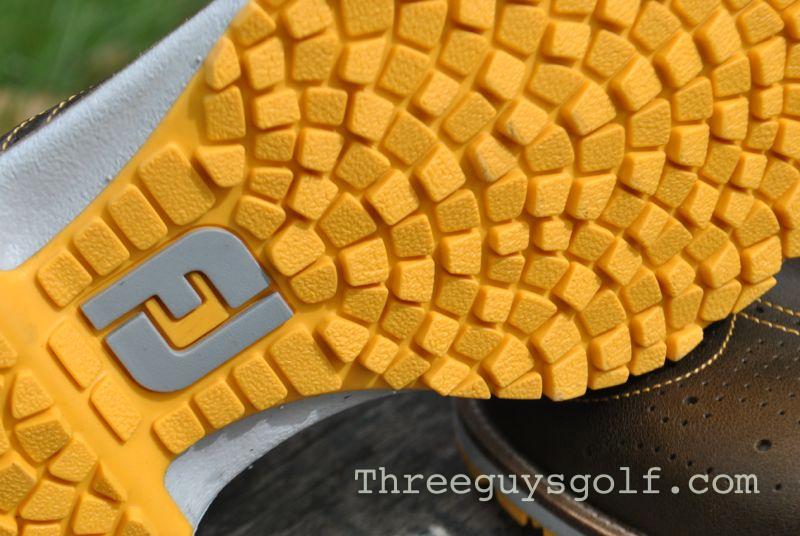 Overall I would say FootJoy has a winner on their hands, simply because they have somehow come up with a unique looking golf shoe, which is a tall order these days. Again, I cannot emphasize enough how well FootJoy utilized small details to create the "city" vibe, whatever that means. Truth is, I don't care what city means in this instance – I just know that the shoes look great and make a cool, unique statement on the course. I think the FJ City is competent as a walking shoe, but I don't think the comfort aspect of the shoe was where FootJoy was applying the majority of their resources. These puppies are all about saying "yeah, I've got your funk right here" while still retaining an old-school baller look.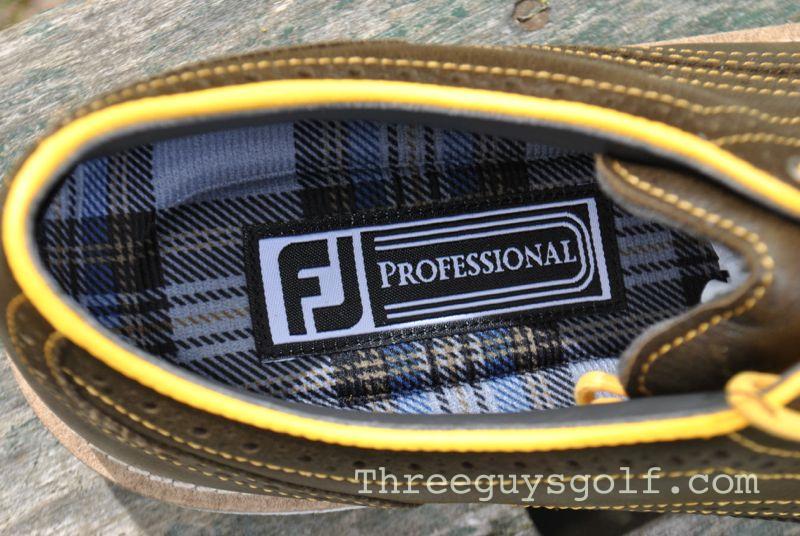 You can check out all the styles on the Footjoy website.