Footjoy ContourFit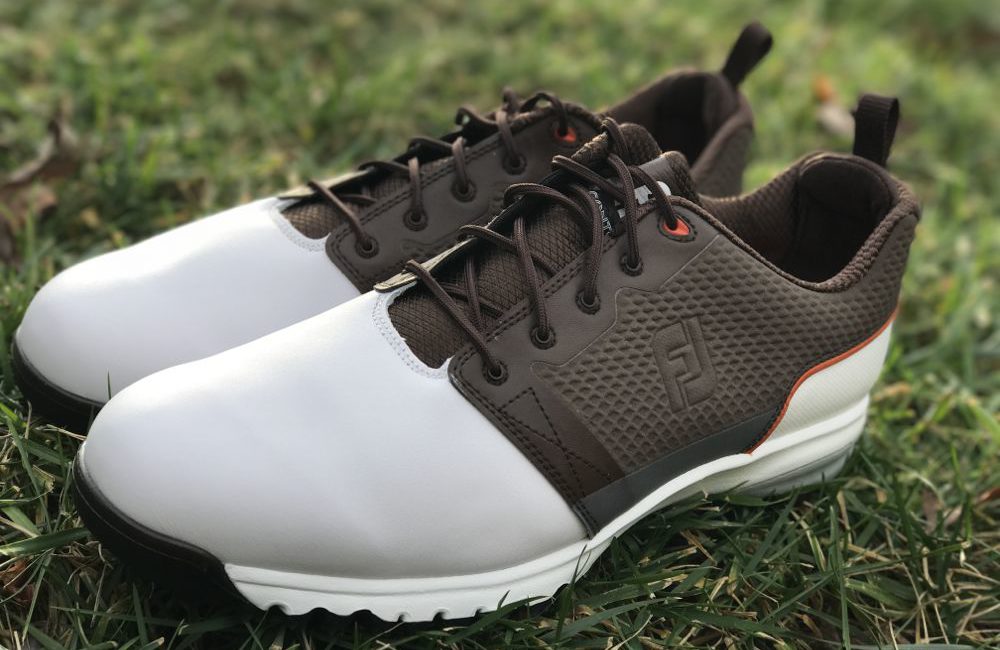 Despite increased competition from both major brands and smaller shoe companies, Footjoy has maintained its absolute dominance in the golf shoe market. Next to your clubs, golf shoes are probably the most important golf gear you will buy. Take it from someone who regularly has 8 pairs of golf shoes, having the right shoe can make a huge difference in comfort, traction, and to some extent, performance.
The advantage Footjoy has (or at least one major one), is that Footjoy has maintained the "most comfortable shoe in golf" motto. How many guys do we know that swear by the FJ Contour? You can find your answer on any given weekend when you see half of the dudes wearing the saddle staple.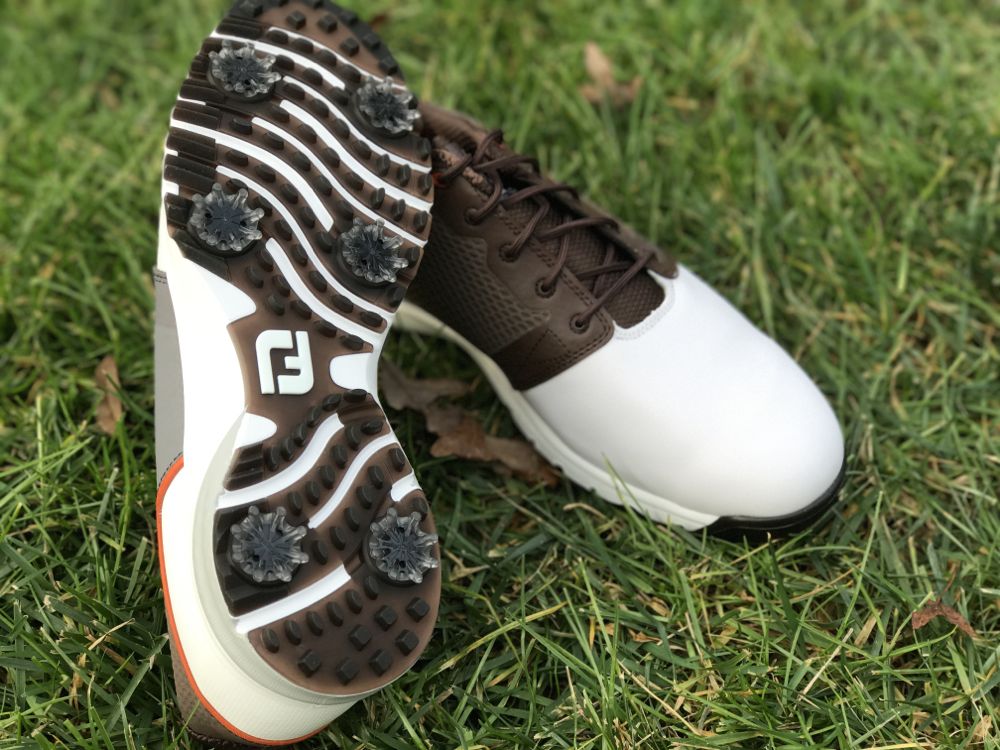 Additionally, FJ has always offered their shoes in varying widths, making them a perfect choice for guys with wide feet. I know I hear this comment all of the time: "Footjoy just fit my feet better than any other shoe".
For the 2017 season, Footjoy has released their latest model of the Contour series called Footjoy ContourFit. Fans of the original Contour will appreciate the familiar sizing and comfort they have come to love. This shoe features a FTF 3.0 midsole for additional cushioning as well as more support for the heel.
For me, I walked a number of rounds in the Footjoy ContourFit and found them to be very comfortable and in line with previous models. Personally, I thought the heel was slightly loose for me as I could not tighten the laces enough to stop my heel from raising a bit on each stride. I don't think I was mis-sized so I am left thinking they are just wider than other models. Still, how the shoe fits will depend on your own foot. Again, the good news is that FJ offers a number of widths.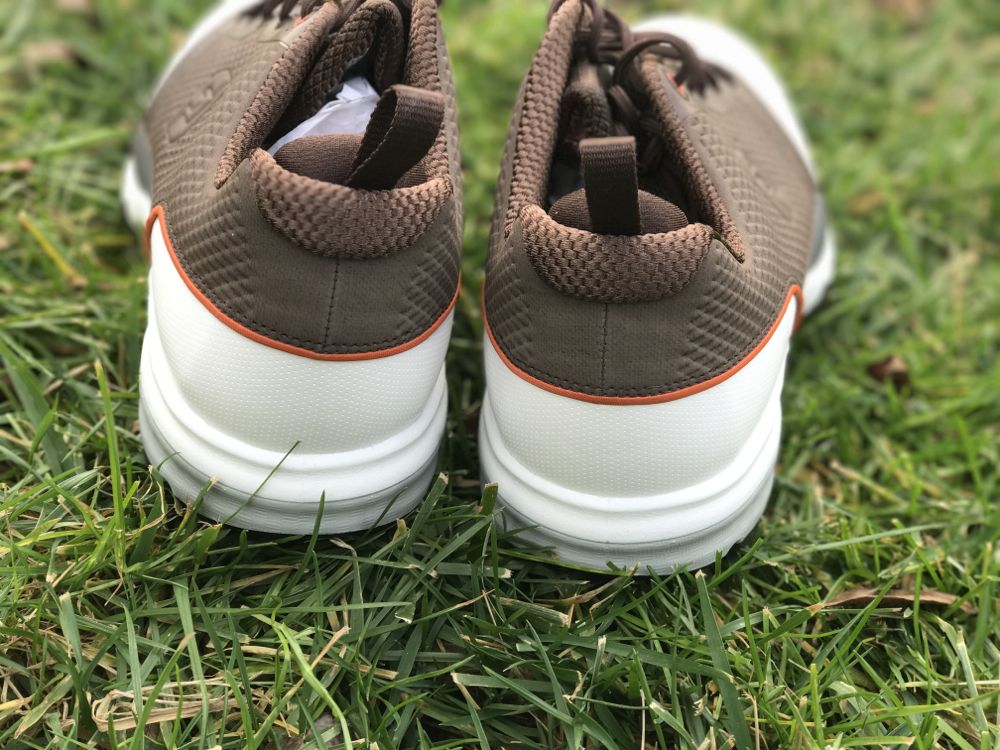 The shoe itself is not heavy, although it is not exactly light. I tend to walk so this would not be my first choice, but for guys familiar with the Contour you know how it will suit your game.
The biggest change in the ContourFit is the look. Gone is the straight up saddle. This year's model maintains the white toe, but adds color and texture to the mid/back section of the shoe. At first glance, I frankly hated the look but in person they look much better. With that said, I think they are targeted at the guy who likes the saddle but wants something a little more hip. On the other hand, I would not expect hipper golfers to be wowed by the ContourFit.
Performance and Durability:
While I cannot say how long this pair of shoes will last, if the past is any indication, they will last forever. I have never seen more old golf shoes being worn than Footjoy. They just never die. This is perhaps why there are so many FJ fans.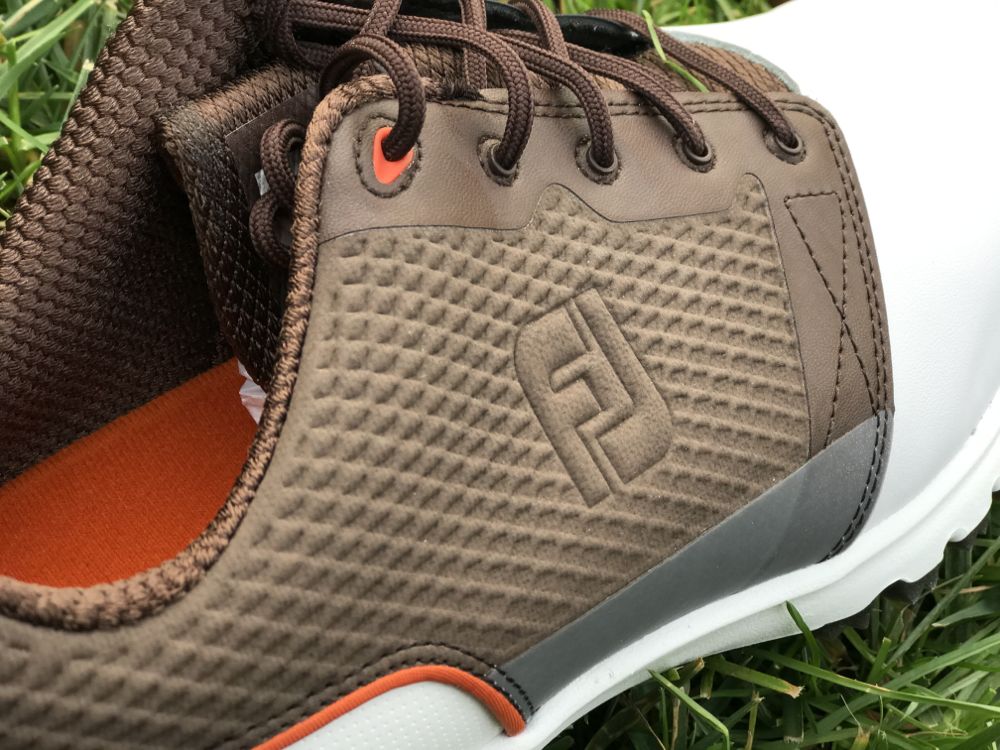 One feature I did test was "cleanablity". I like a shoe that is easy to keep clean. This means they need to have a minimum of nooks and crannies for dirt to hide. The Footjoy ContourFit is quite easy to wipe off despite what looks like a lot of texture. In reality, a damp cloth can remove any dust, dirt or mud. On the sole, there are only 6 cleats so a few knocks will get most of the dirt and grass off.
Speaking of mud and water, the Footjoy ContourFit come with a 2 year waterproof guarantee, but you won't have any issues if there is one thing FJ knows how to do it's keeping your feet dry.
Value Comparison:
I currently have 4 pairs of FJ golf shoes: FJ MyJoy Icons, FJ Hyperflex, FJ Freestyle and now the FJ ContourFit.
The FJ Icons are heavy and I only wear them sparingly, but they are straight up money and I will have them for another 10 years.
The Hyperflex are collecting dust as I hate how stiff they are (as well as being super ugly).
The Freestyles have actually become one of my go to pairs of golf shoes. They are really light and comfortable.
The only problem with all of these shoes is that they are kind of expensive, more than $150. This is where the ContourFit shines, checking in at $120 (but I am guessing you can find them for less). So from a value standpoint the FJ ContourFit is a great grab and one of the reasons this line has continued to be a best seller for Footjoy.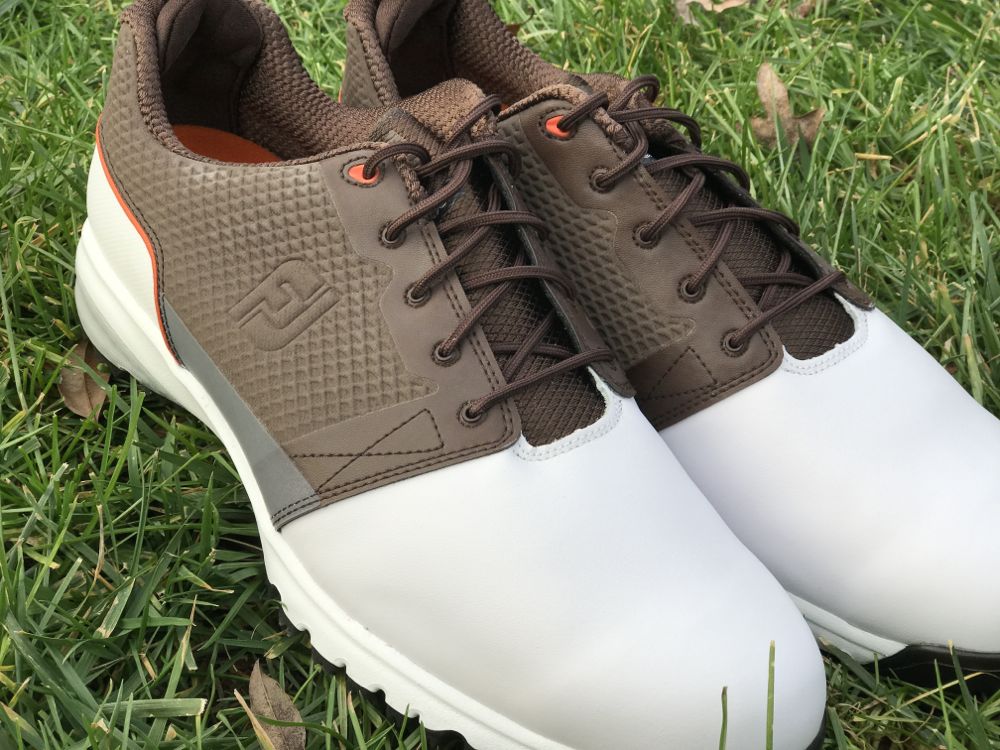 Bottom Line:
If you love the FJ Contour you will not be disappointed with the ContourFit. Slightly hipper, more technology and the same FJ quality makes this shoe a great option for 2017.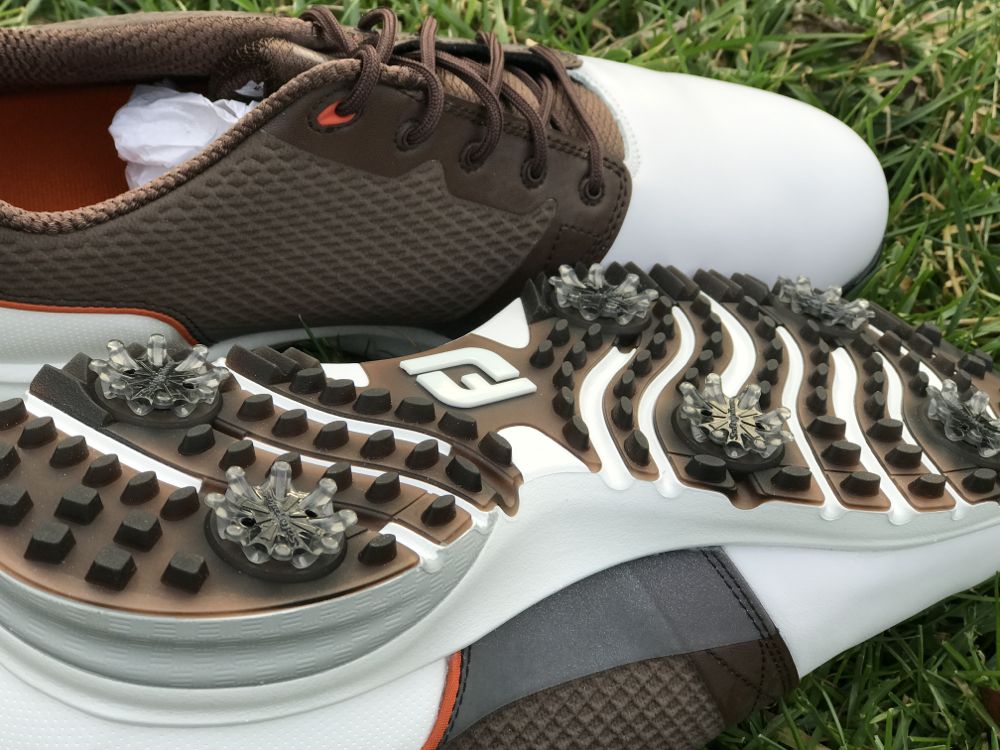 You can check out all of the Footjoy options on their website.