Top 10 Golf Products of 2013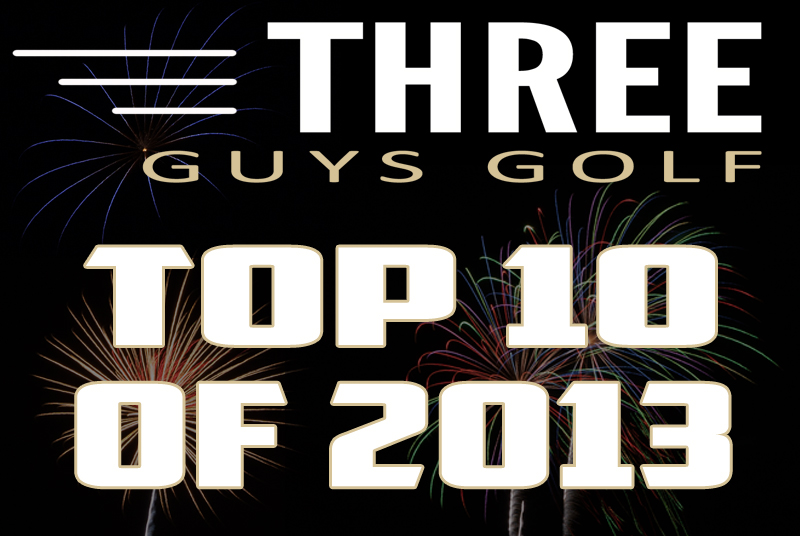 Each year we sit down to come up with a list of the absolute best products we have reviewed in the past 12 months. Not only is this task mentally taxing because we have to choose between hundreds of good products, but also because of the fact that each product is typically reviewed by only one of us.
Because Three Guys Golf is not exactly a democracy, it ends up coming down to who fights hardest for their favorite products. As the editor, I at least get to see each of the items we have reviewed so I probably have a bit of sway in terms of the final say-so. With that said, there was 100% agreement that all of these items were worthy of making the list (occasionally some of us felt there were better options, but hey, there is only room for 10).
Among the characteristics that we considered were:
value
longevity
versatility
uniqueness
In other words, we wanted to choose items that we thought would appeal to a large segment of golfers but also highlight products that were not necessarily well known. In many cases we really like product X but we also liked a similar product Y in which case we threw both out because there was no clear winner. Perhaps unfair but we wanted to at least try to give you the absolute best of the best.
What you can be sure of is that each one of these products has remained a clear favorite of the particular reviewer. NOTE: while we considered adding a "Brand" to the list, we decided to keep it very specific so we narrowed it down to a single item that could be purchased.
Without further ado, below are the top 10 products Three Guys Golf Reviewed in 2013 (in alphabetical order):
FootJoy Custom Icons: Despite the fact I had sworn off spiked golf shoes, I have really fallen in love with the custom Footjoy Icons. No, I don't wear them everyday, but they are surpisingly comfortable for how substantial they are. They are built like a tank and will last forever. Plus, mine are blue;  you can design yours to be exactly of your choosing. Our Review of FootJoy Icon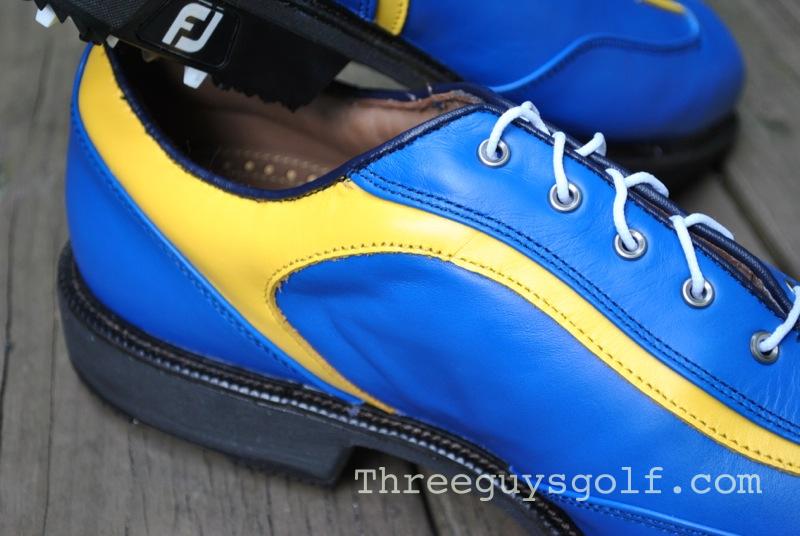 G Belts: I love belt buckles and while by 59 Belt remains my all time favorite, the new G Belt is next in line (and costs a lot less). The strap is made from genuine leather, and when paired with the bold "G" it makes for one heck of a statement. I wear this belt probably 2-3 times a week. Our Review of the G Belt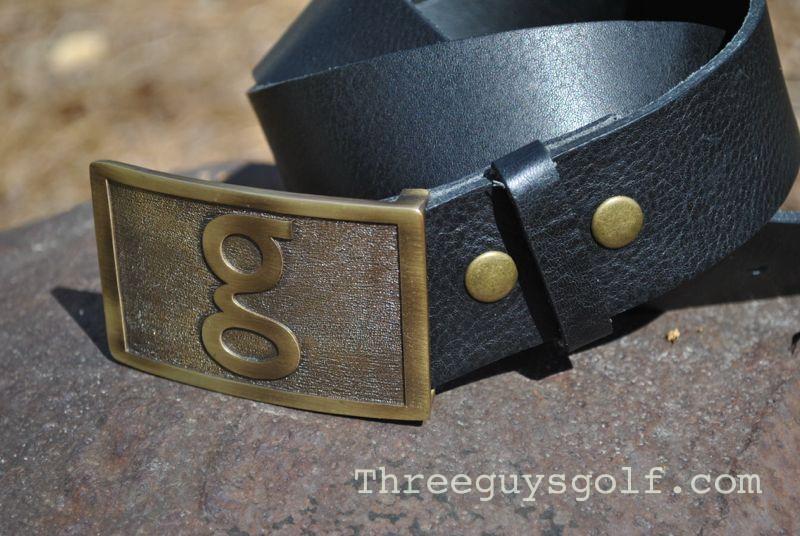 Lyle & Scott Check Trousers: These make the list because I have yet to find a good tartan trouser. I have seen some that have a decent pattern, but I love that the Lyle & Scott are made from cotton rather than some poly blend (seems more legit). They feel great to wear and have a modern cut. Yes, it is a bit of a personal choice and clearly not for every body type, but I think they knock it out of the park. Our Review of Lyle & Scott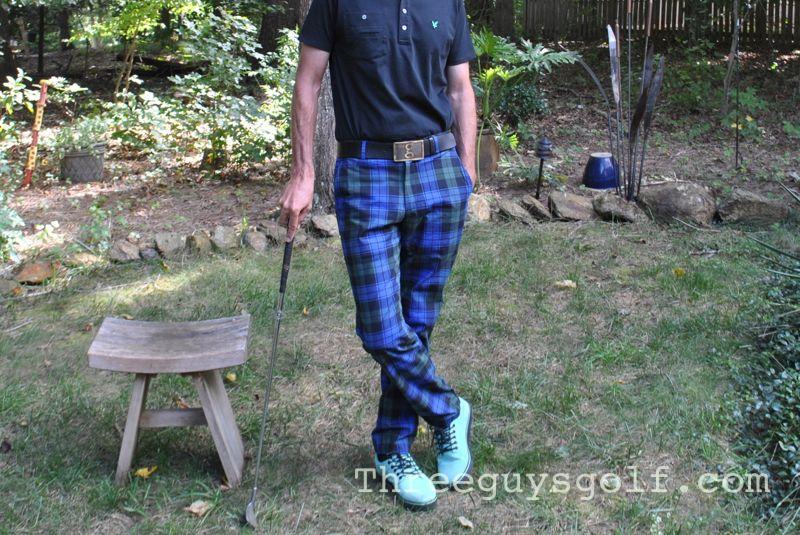 Macwet: These gloves should be in every golfer's bag – period. They provide you with 100% confidence in wet weather play. They can be totally soaking wet and you will never, ever lose your grip. We loved them so much we actually wrote two reviews and I am convinced they were the difference for me when I won a Carolina Golf Association Tournament in which it rained the entire round. Our Review of Macwet
Nike Covert Hybrids: Both Wade and I have played these hybrids. Not fancy and actually sound a bit clunky to hit, but they are very versatile and powerful. With adjustable lofts, just two of these clubs can fill in a multitude of potential gaps in your bag. Easy to hit, long, and forgiving is how we would describe them. Our Review of Nike Covert Hybrids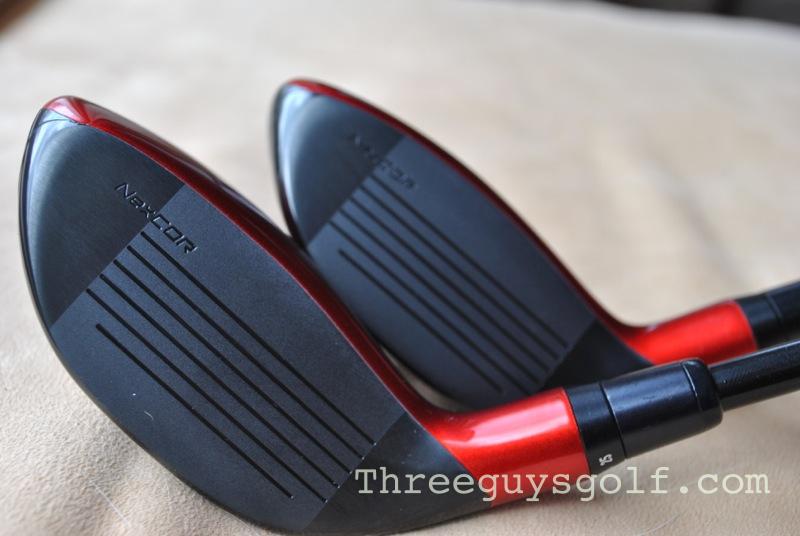 Oddessey Versa: This classic blade design is paired with Odysseys white insert and contrasting paint scheme to make the Versa a visually stunning putter. Feel is such an important factor in a putter and the feel of the ball striking the face is elegant and pure. And with the Versa alignment aid, As Mathew puts it, "my putting thoughts are minimal at best, just line it up and go." Our Review of the Oddessey Versa Putter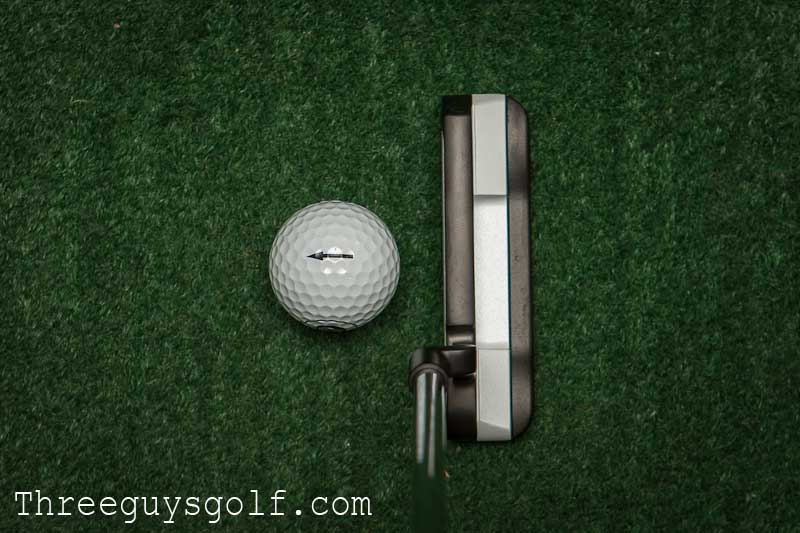 QED Style Alpine Shorts: Despite having way too many shorts, I end up wearing these all of the time. Quite frankly, I just have never found a better made, more comfortable and versatile pair of shorts. They are so well made that they will last for years and never need any real care . . . and they come as trousers too. Our Review of QED Style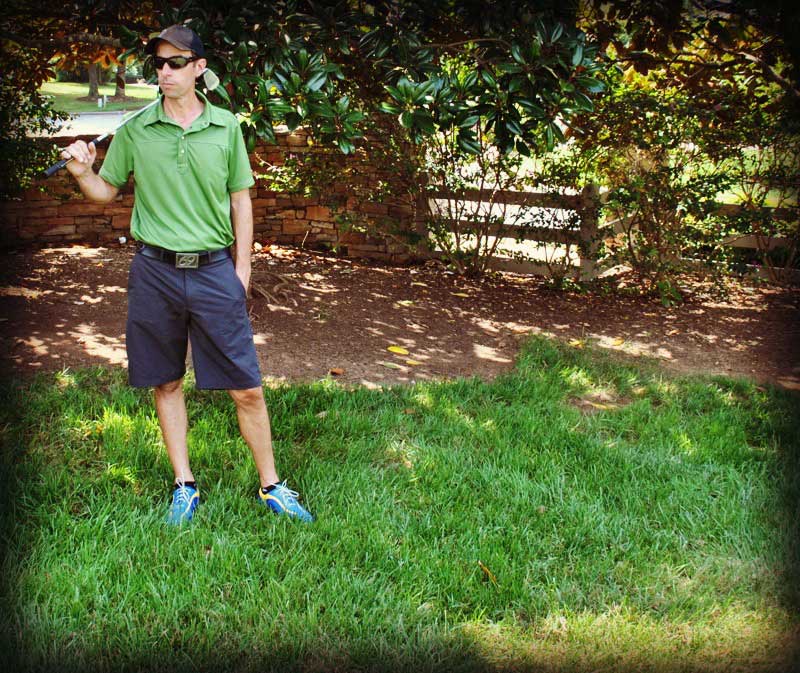 Sun Mountain SV1 Speed Cart: I walk/push 100 rounds a year. Except for the fact that it does not fold as small as the ClicGear (last years top cart), this baby is the cadillac of carts. Every detail is perfectly designed, it rolls like a dream and with a fat paint job it is 100% money! It will be really hard for me to review another push cart because it will mean not using this guy. Our Review on the Sun Mountain SV1 Speed Cart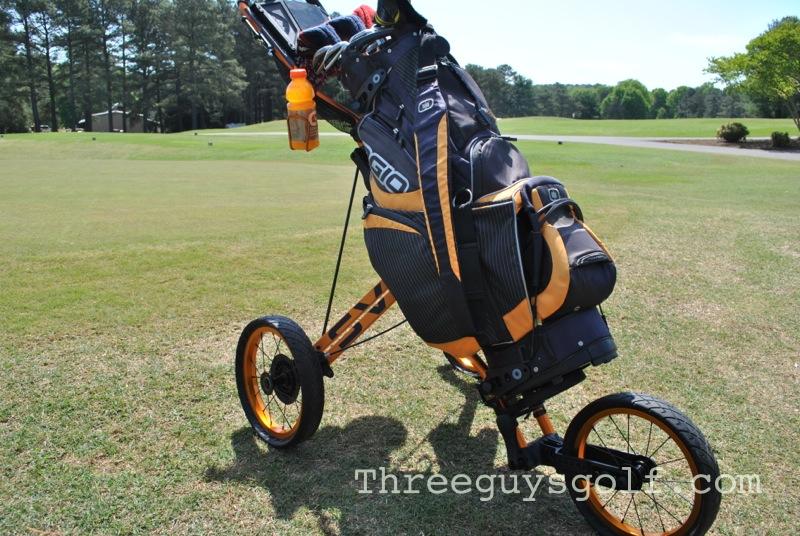 TaylorMade SLDR: Mathew did the review for the SLDR and he was 100% adamant that this driver made the list. He absolutely loves it. It comes with all of the latest bells and whistles and is appropriate for a wide range of players. TaylorMade may have released 14 drivers this year, but the SLDR is the clear winner. Our Review of the TaylorMade SLDR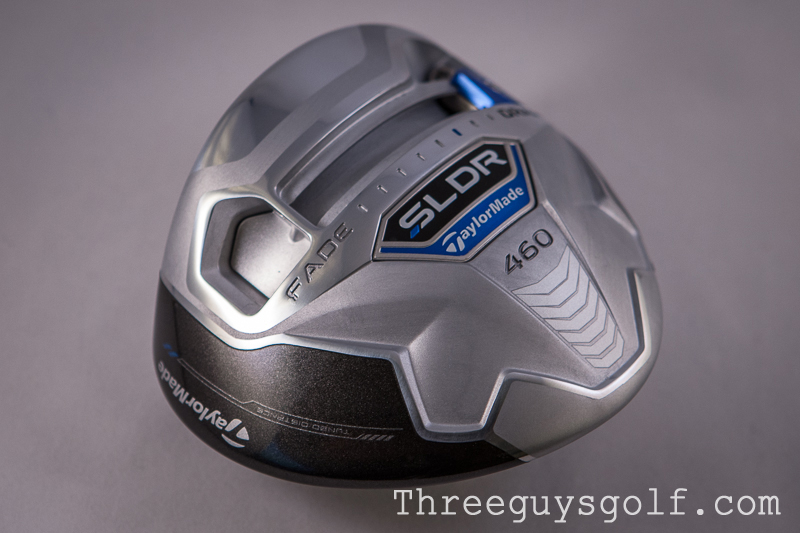 True Linkswear Proto: Probably the best shoe on the market right now. I recommend this shoe to everyone I know. It is just about the best walking golf shoe around. Super light, super comfortable and made by an awesome company. If it seems like we suck up to True Linkswear it is only because they are just that good. Our Review of the True Linkswear Proto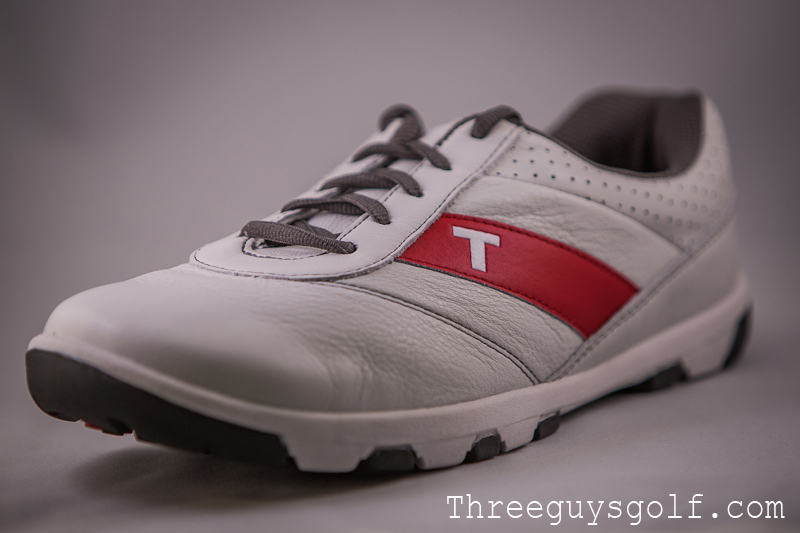 Thanks for reading Three Guys Golf this year. We appreciate your support!