Lyle & Scott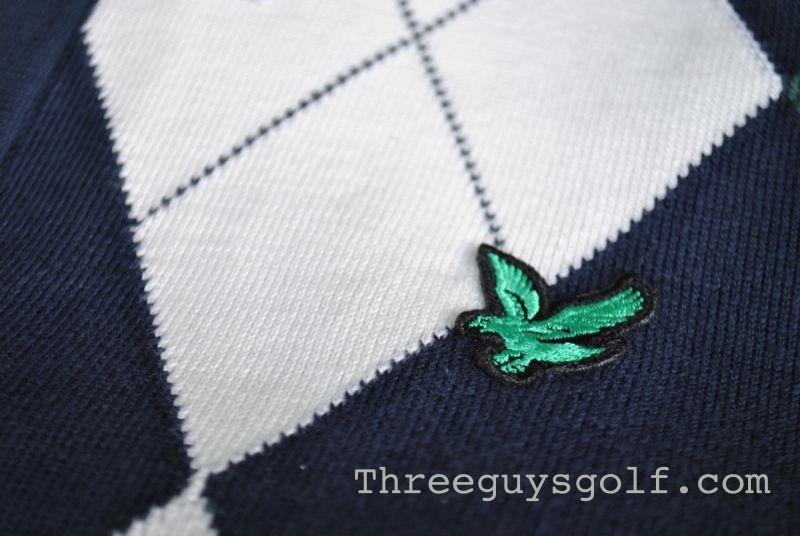 Lyle & Scott may not be a household name in America, but they have been in the apparel business since 1874 and a staple in the European golf market. Headquartered in Scotland, Lyle & Scott sits in the heart of our sports historic birthplace.
I first discovered Lyle & Scott at the 2012 PGA show where I got to see firsthand the entire line of apparel. Unlike most of the American brands that focus on solid colors or blazing patterns, Lyle & Scott trends toward subtle tartans and argyle patterns that run across the trousers, shirts and sweaters. My fear was that while they look great on mannequins, average (or below) looking guys like myself would never be able to pull them off. What I found is that because of the color pallet and design, they are actually quite traditional (just a whole lot hipper).
When the  folks at Trendy Golf, who carry a wide range of progressive golf apparel, sent me the Club Pocket Polo, Check Trousers and Argyle Half Zip Jumper for review I will admit to being a bit more excited than usual. Since Lyle & Scott is not widely available in stores, I was very curious to see how they fit and performed. Since I am not alone in being new to the brand, I am going to give you a bit more detail on each piece as there a number design features I rarely see or are significantly different than most other golf apparel.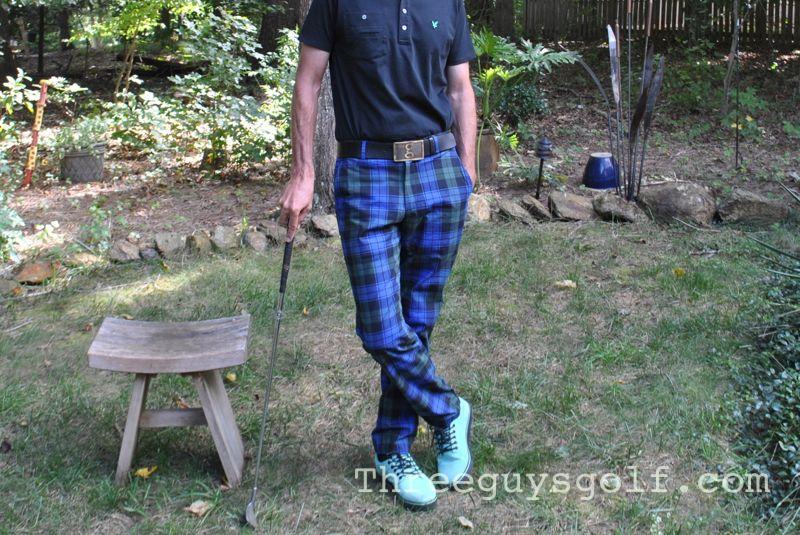 Lyle & Scott Club Pocket Polo Shirt
Nothing too fancy here, but I do like the cotton as I prefer this material if the weather permits. The added breast pocket is also a nice feature. I am honestly not sure what you put in the small pocket but it's called a "ticket pocket" (still confused).  The big difference with the Lyle & Scott polo is the sleeve length. Without a measuring tape, I am sure they is an inch or so less than any other shirt I own. "Show them the Guns" could be their motto. Also note, the shirts run a tad small. The medium does fit me but I could have gone to a large.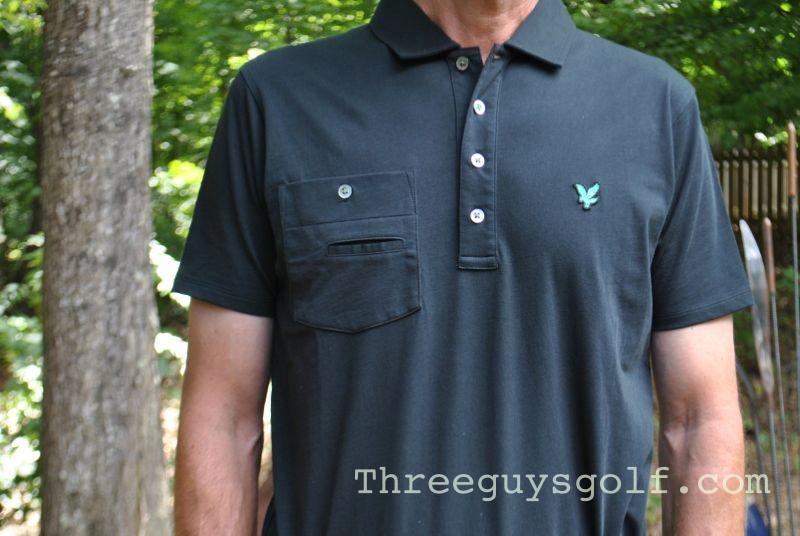 Lyle & Scott Check Trousers:
Here is where it gets really good. Solid colored trousers are fine, but come with a pattern and you have raised the bar tenfold. Unfortunately, it can be a challenge to pull off most muli-colored pants. The Lyle & Scott Check Trousers are dark enough that they are not obnoxious but easily stand out. Plus pairing them with a black shirt is super easy. I also love the cut. Not super slim but slimmer than most American brands. They taper at the ankle and give you a real "player's look". Made from cotton, the Check Trousers are warm enough for cooler temps but also comfortable to wear in the low 70's.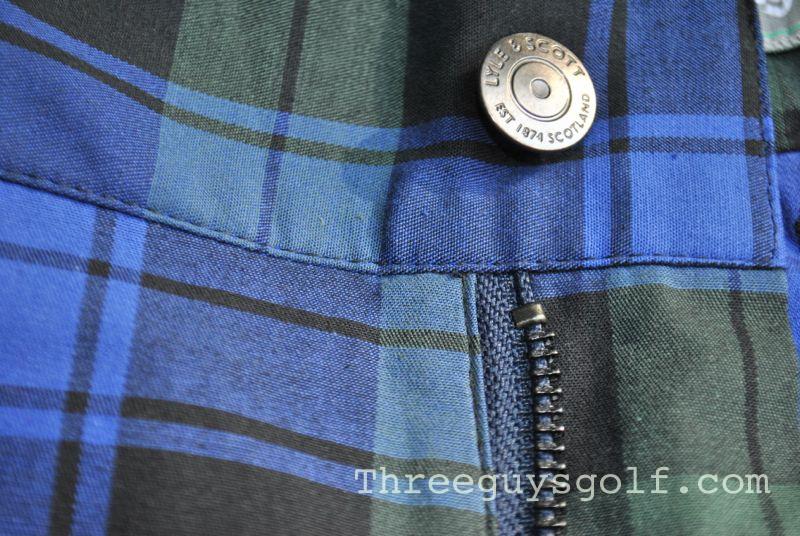 Detail abound in these beauties. Check out the slanted belt loops in the back. At first I thought it might be a manufacturing flaw, but no, it has been added on purpose. The buttons, snaps and zippers are robust and secure so you will not have to fear them breaking or getting snagged. All around I absolutly love these trousers!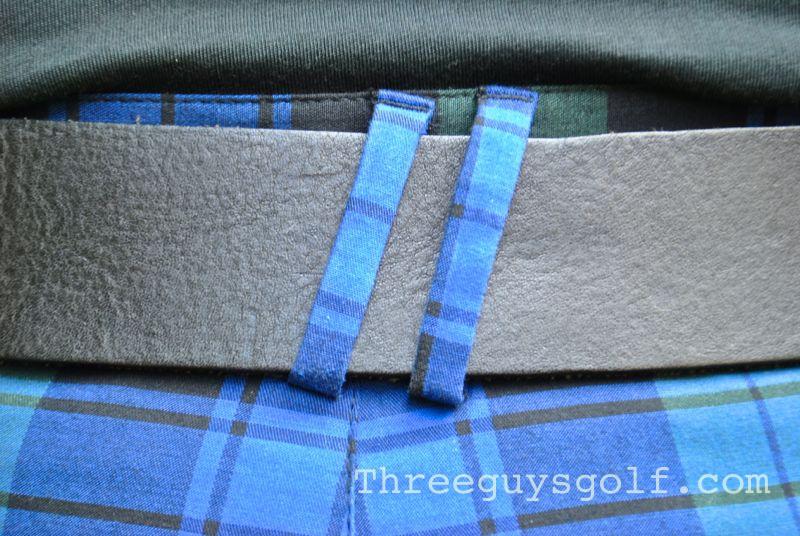 Lyle &  Scott Argyle Half Zip Jumper
First off, how fun is it to go full snob and correct someone when they say "nice sweater" and you get to be all "Thanks but it's actually a jumper". Sweater or jumper, this is the real deal. I think it is fair to say the Scots know a thing or two about 45 degrees and overcast so when they make a sweater you know it is going to be quality.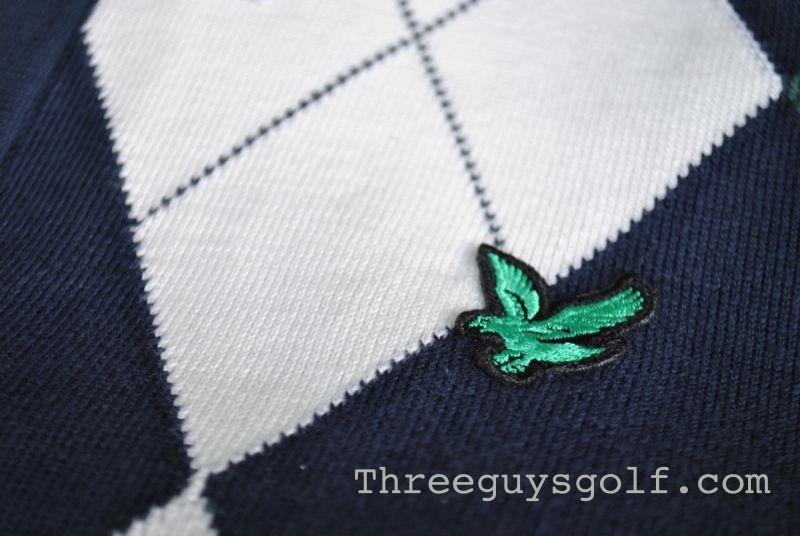 Made from Pima Cotton, the Half Zip Jumper is super soft and comfortable. When the temperatures fall into the 50's, a sweater is a perfect option to keep the chill away without going to a bulky jacket or pull-over. Additionally, I like the fact that it has elastic cuffs and waist that keeps it well fit and snug to your body.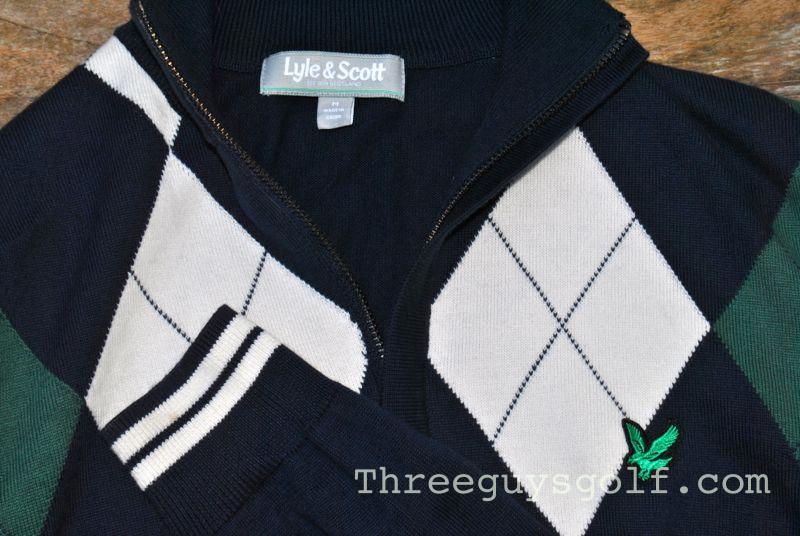 I have always subscribed to the theory that where a company is based has a large effect on their design. With the prevailing low temperatures and generally nasty weather, Lyle & Scott have mastered clothing for fall and winter golf. My bottom line: I absolutely love this brand!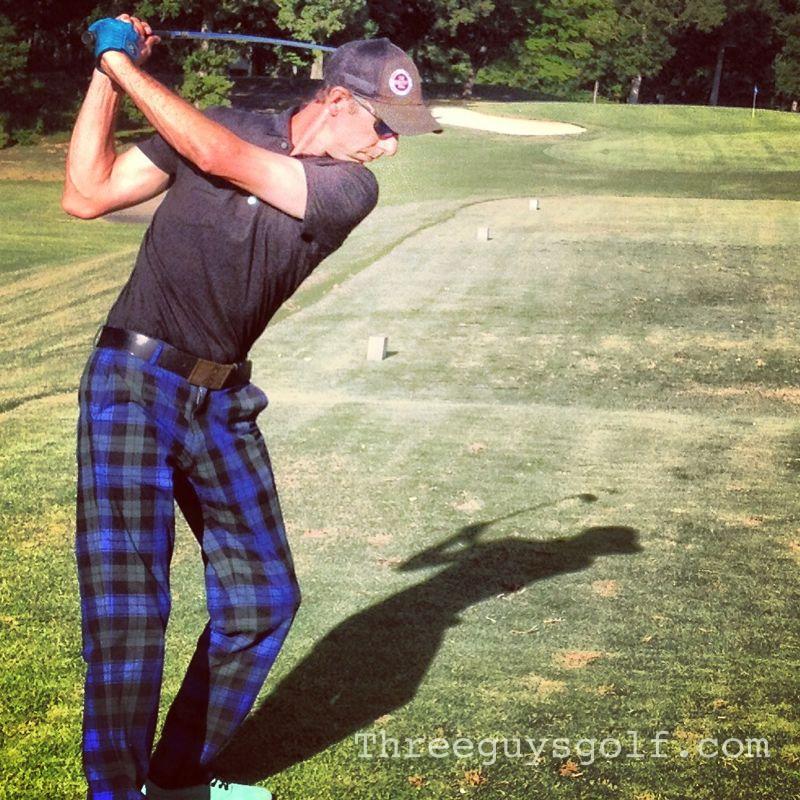 You can learn more about Lyle & Scott on their website. You can also purchase much of their apparel on the Trendy Golf Website.