Footjoy M Project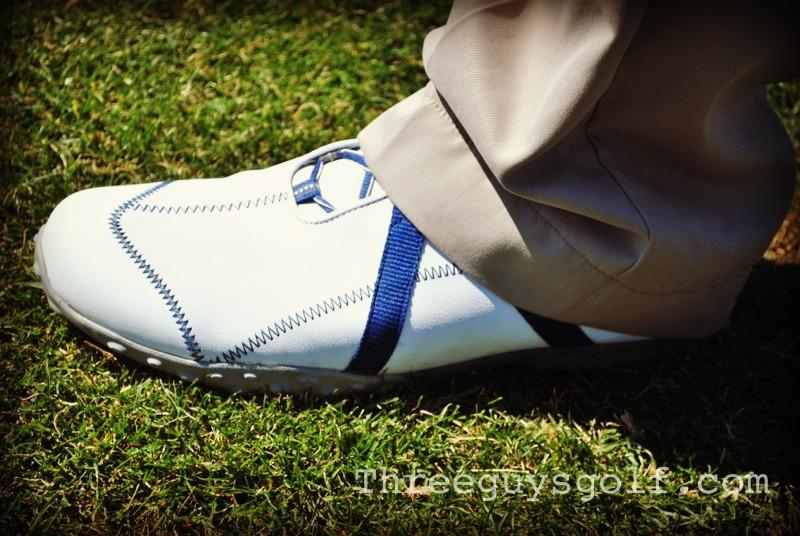 The Footjoy website says "M Project is unlike anything you've ever seen from Footjoy" That my friends, could not be more true. So true that I had to double check the tag to make sure this is in fact the same Footjoy that has been around since . . . well since forever.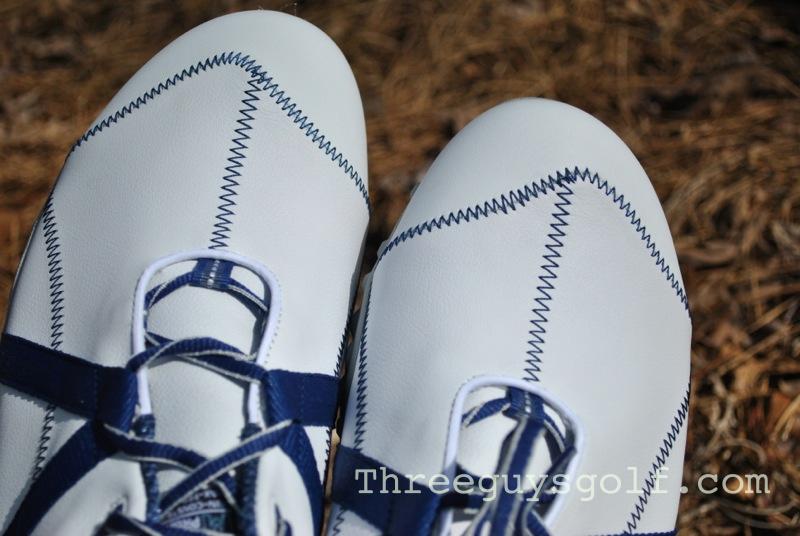 Chances are if you've played golf for any length of time you have owned at least one pair of Footjoys. Despite all of the hoopla around new companies, these guys still command around 40% market share (at least). Don't believe me? –  the next time you play golf, look around and see how many saddle DryJoys you spot – yup, nearly every other guy has a pair.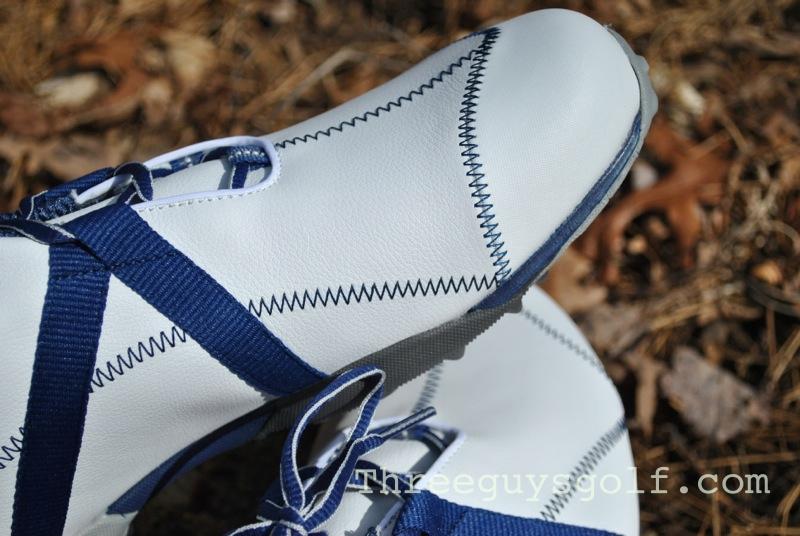 Personally, I have owned many pairs of Footjoy shoes over the years and I've enjoyed their stability, longevity and waterproofness (not sure if that is a word but it's true). Therefore, I was very curious to see how the M Project matched up feature-wise versus the more familiar styles. First off, the M Project is waterproof and comes with a 2 year guarantee. Check 1. Stability wise, the leather M Project are quite structured despite the minimalist styling. Check 2.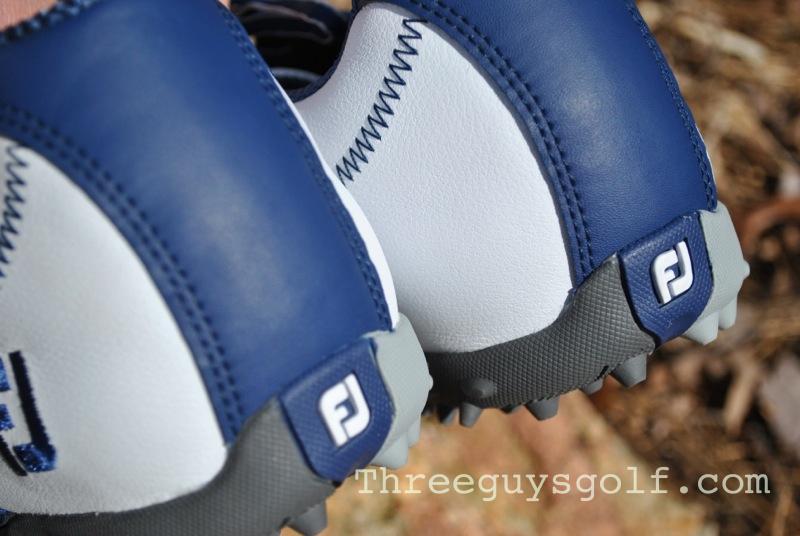 Where you really notice the difference between these and any other Footjoy (beyond the over-stitching and ribbons) is the low profile. As I've mentioned in other posts, I walk most of my rounds so I was interested to see if the M Project would be as comfortable as the other Footjoys I have worn.Suffice it to say, Footjoy knows feet and comfort. Despite my somewhat nagging back problems, I found these shoes to be a great walking shoe as they provide plenty of cushion. Additionally, I really like the feel that the low profile affords.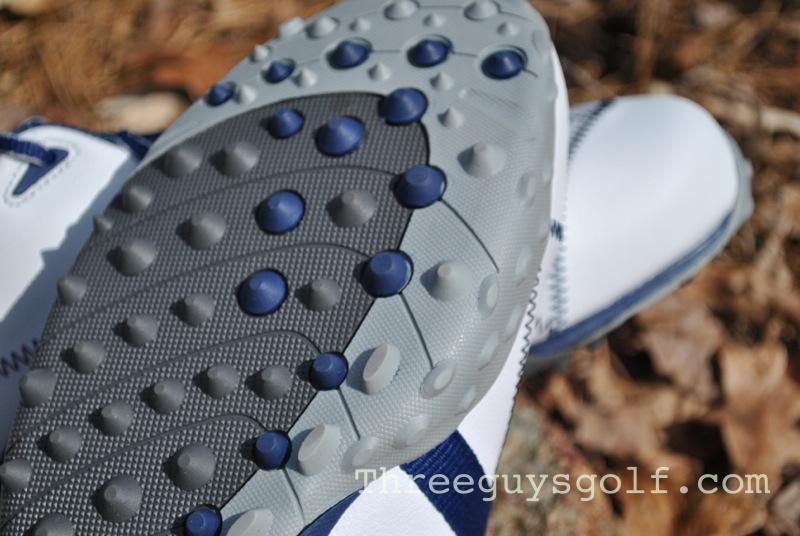 Note that Footjoy offers a cleated version of the M Project as well and while it is slightly elevated, they claim that is the lowest profile cleat in the industry. For the purpose of this review I figured we would go Full Monty and check out the most "alt version" offered. Anyhow, I have worn enough spikeless golf shoes to know that they can provide provide plenty of traction and this was also the case in the M Project.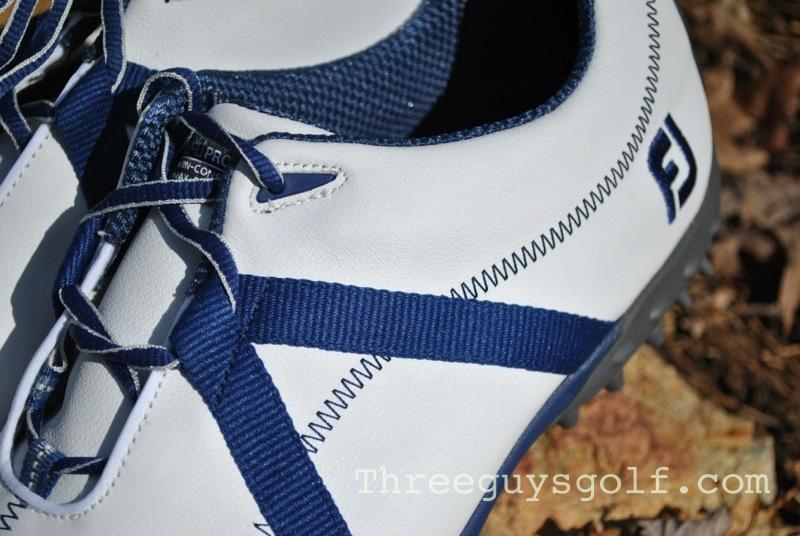 In short, these have been really enjoyable shoes to review. I found them to provide a stable base to hit from, sensitivity to the ground and sufficient padding to walk 18 holes. Toss in a wide variety of styles, colors, materials, sole versions, and the pedigree of Footjoy and you've got all you need from a golf shoe. The Footjoy M Project have a street price around $130 so they won't break the bank either.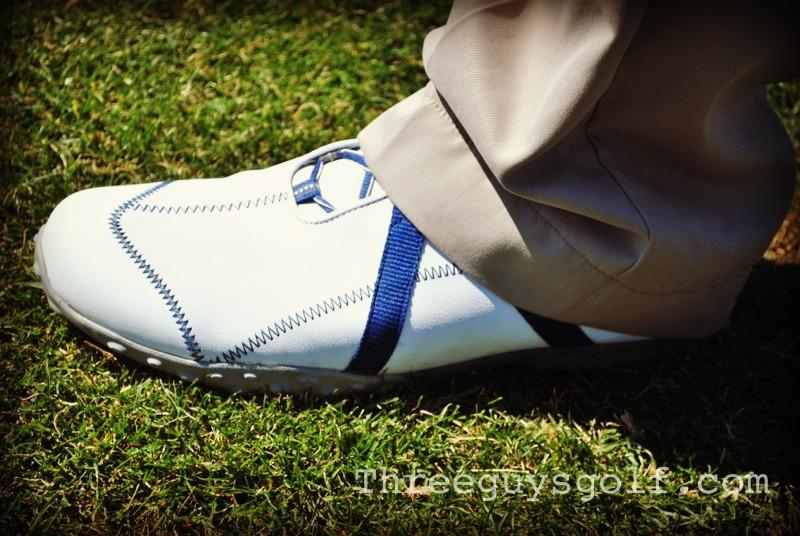 You can see the whole line of Footjoy products on their website.