Johnnie-O: West Coast Prep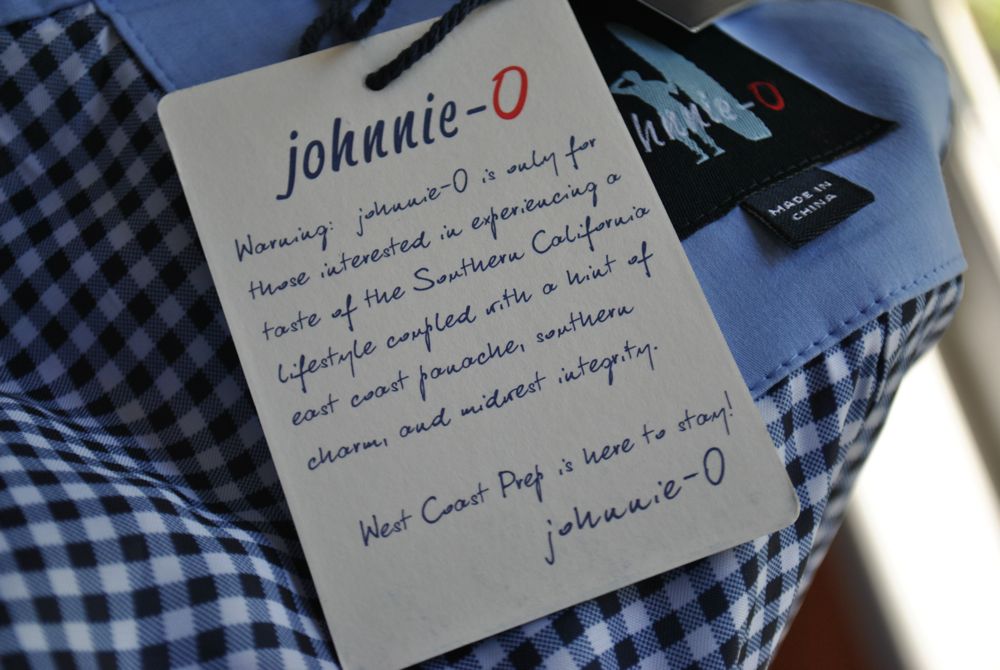 It's Masters week so get ready for incessant yapping about green blazers. While iconic, the Masters jacket is not exactly hip and rarely looks that good on the winners (save Adam Scott who looks good in anything… just saying). Even if you ignore the color itself, the Masters Jacket still looks like what your grandfather would wear. Still, there is not a golf fan on the planet who would not give up a right appendage to own an authentic Masters Jacket. Heck, even Masters winners can only wear the jacket for a single year while not on the Augusta National Grounds. Yup, when it comes to snooty, better than you, don't even think about using that cell phone attitude, Billy Payne and crew are hard to match.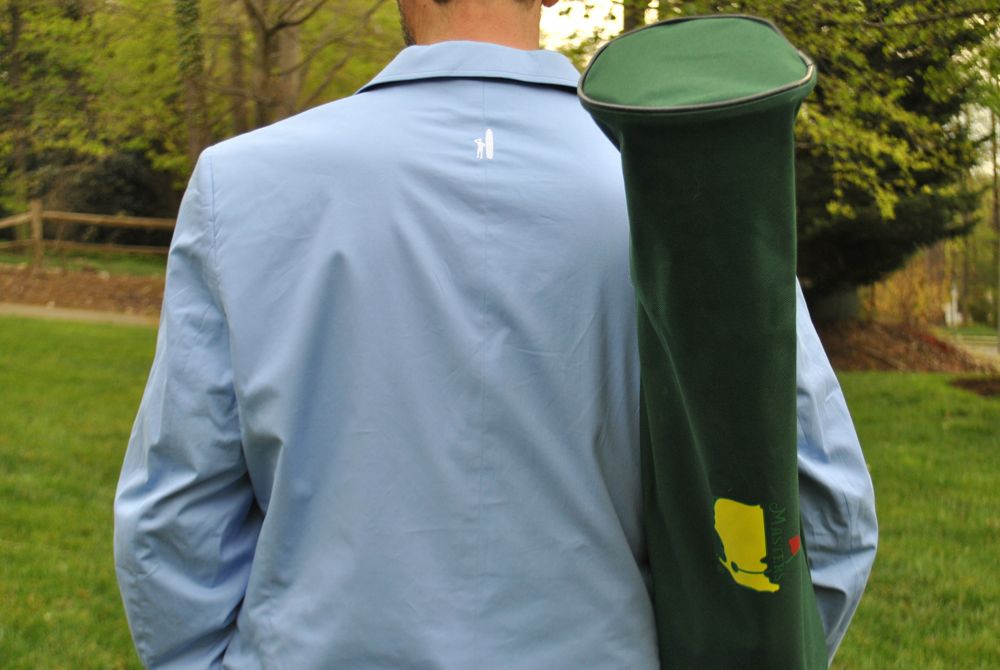 Look out Billy P, Johnnie-O is setting out a chair
As much as the rules of Augusta are not only annoying but downright stupid, you do have to give the boys club credit for building a world-renowned brand that reaches far past the perfectly manicured grounds. Proof to my point is even non golf fans recognize the green blazer as something special.
Historically, the sport coat was just that, a coat for sport (like riding horses, shooting skeet or other things regular people never do). Eventually, the sport coat found its way to more casual get togethers but still carried an aura of exclusivity (even if that was the beer soaked floors of fraternity houses).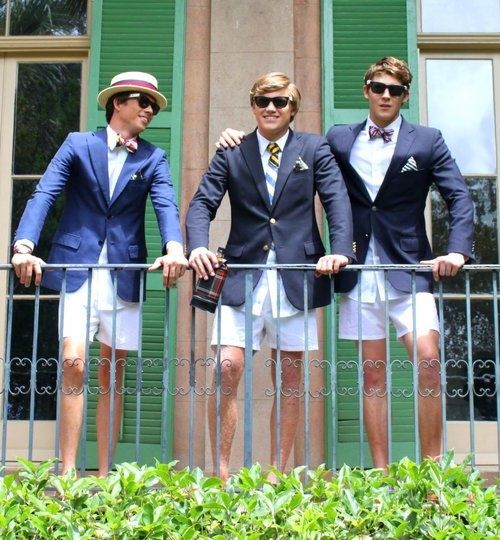 I would hate these guys but they clearly are living the dream.
With that said, the idea of a blazer/jacket/sport coat is one that I am 100% in favor of, in part due to a friends admission that he had a sport coat problem. It turns out that after deciding he liked the blazer look, he quickly became obsessed to where he had amassed nearly 50 jackets. The thought process was simply that adding a sharp blazer to any outfit meant that chances were good that he would always be the best dressed person in the room (which helps when you are not the best looking person in room).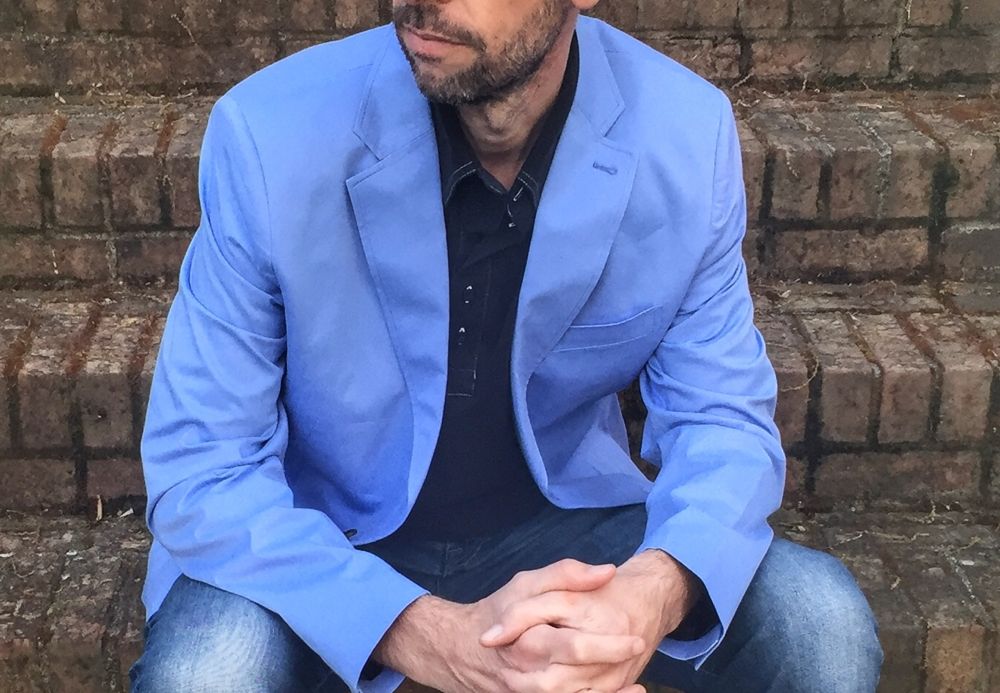 Tarheel fans must have
Suffice it to say, his dedication to the blazer was not lost on me and I started to keep and eye out for sport coats for myself. While my collection is still dwarfed by my buddy's, I have found a number sport coats that I wear on regular occasion with a pair of jeans.
One thing that was missing in my sport coat collection was color – specifically, colors not in the brown/black/grey/tan family. So, the search was on for a lightweight casual blazer; a search that would take me across the country to sunny California.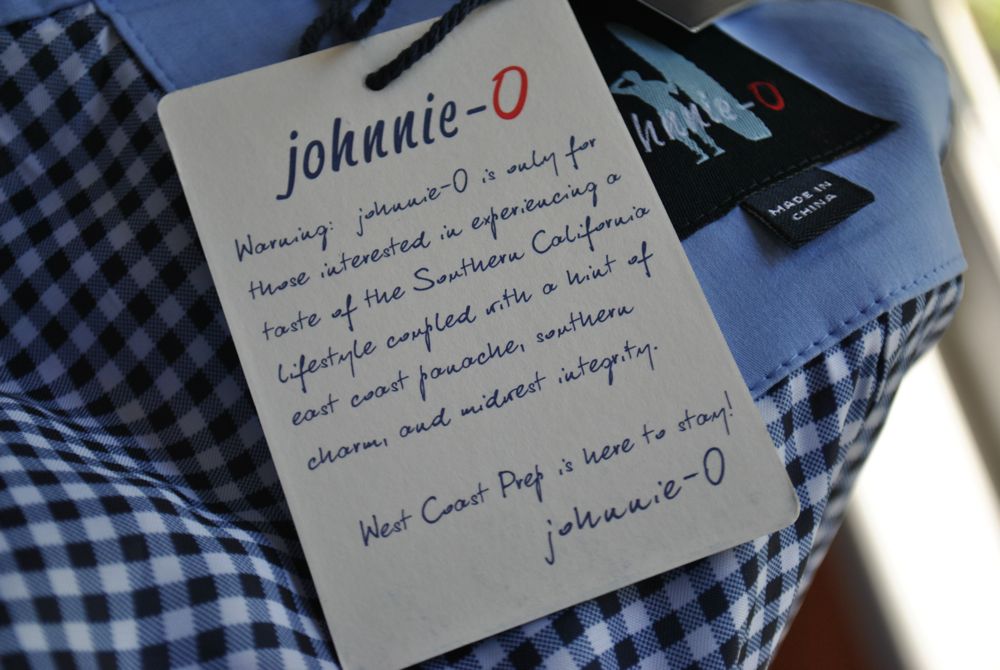 On the other hand…there is Johnnie-O
Having lived on the West Coast for a few years, I am confident in saying that they are ahead of most of the country in terms of the fashion curve. While most brands come from a single influence, Johnnie-O is a blend of surfer, preppie and west coast cool. I had seen a bit of the brand over the years while attending the PGA Merchandise show but until recently I had not had the opportunity to really check out the brand in person.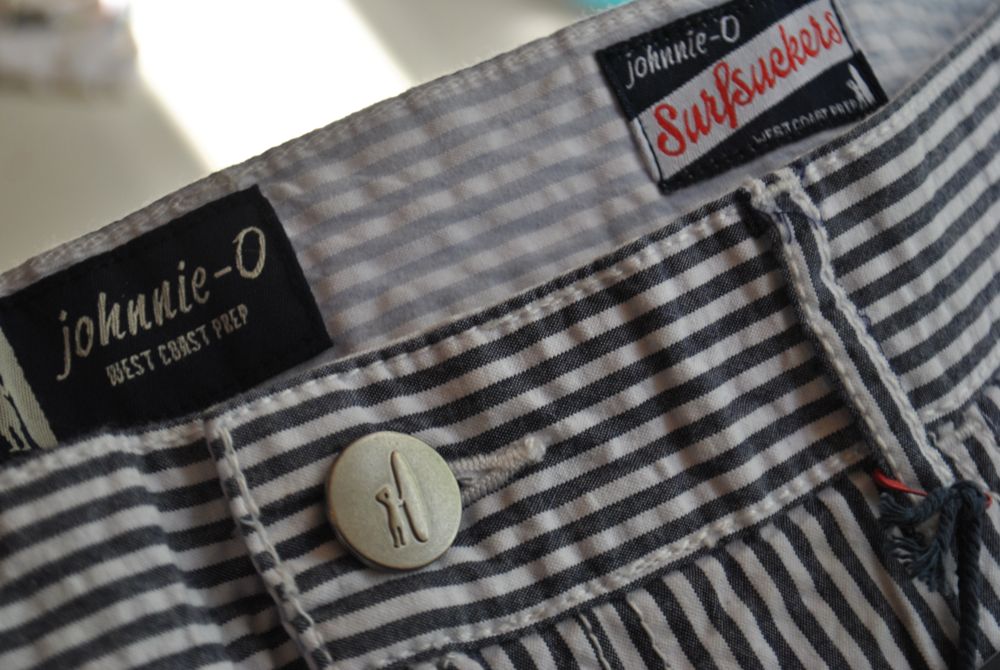 Right now, it seems like every golf apparel company wants to also be known as a lifestyle brand. Johnnie-O, on the other hand, is a lifestyle brand that would like to also be considered for golf. In other words, their roots are in cool, not golf.
With that said, Johnnie-O is definitely interested in targeting the golf world (why else would they have a reasonably large booth at the PGA Show). Specifically, Johnnie-O carries a number of polyester, moisture-wicking polos that are absolutely golf appropriate as well as a line of cotton shirts that can go from course to 19th hole.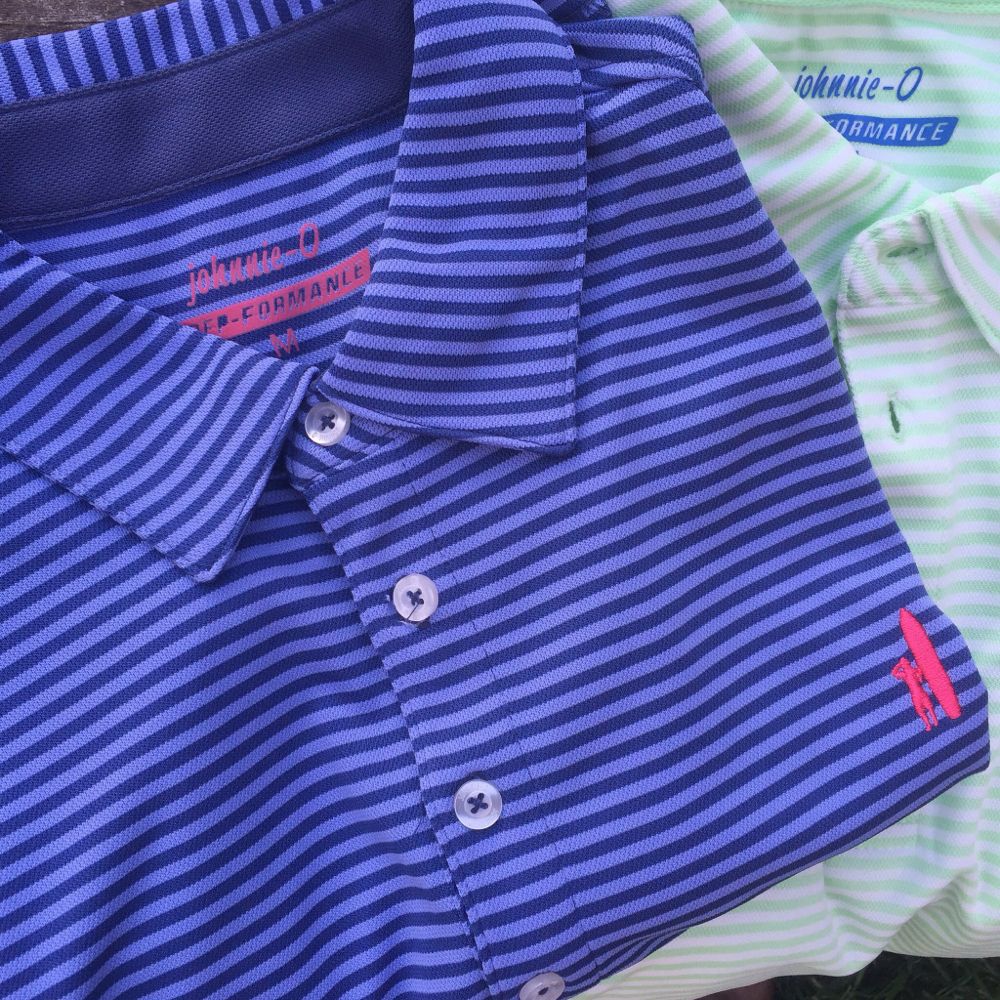 Today, however, I want to talk about their Players Jacket and Surfsucker pants. The Johnnie-O Players jacket comes in three glorious colors: green, coral, and light blue (the actual names are Bermuda, Laser and Silver Lake).
The Johnnie-O Players Blazer has a 100% cotton outer shell but also has a decent amount of structure and gingham inner lining setting it apart from what you might think of when visualizing a cotton sport coat. With two buttons and breast pocket, the Players Blazer has sharp lines that you would expect in a fine jacket, but with a softer feel and an "I am off the clock" vibe. Plus, if there was any doubt about your intentions, the Johnnie-O logo is prominently displayed on the back yoke.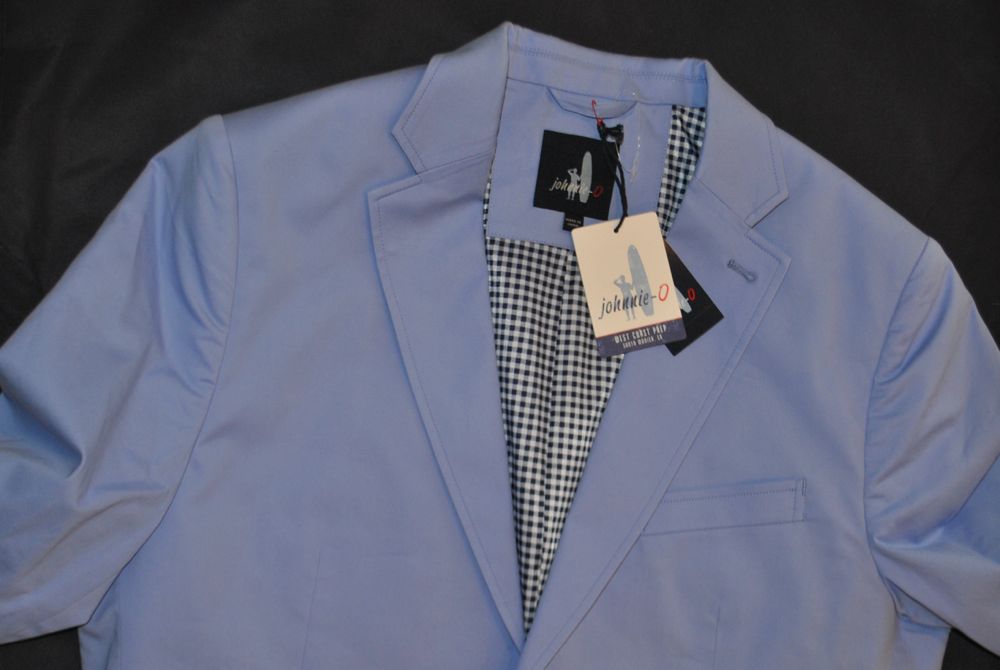 Moreover, living in Chapel Hill, NC, the baby blue is sure to be a hit with the Tarheel faithful. I mean, you just can't go wrong (unless, like me you went to Duke). Ah, well, I will suck it up since it is perfect for cool Spring days and nights.
To go along with the Jacket (or by itself), Johnnie-O came out with a line of pants that are a great alternative to jeans or khakis. Everyone (at least in the south) loves a seersucker suit. Nothing says "I was born and raised here" more than the iconic stripes.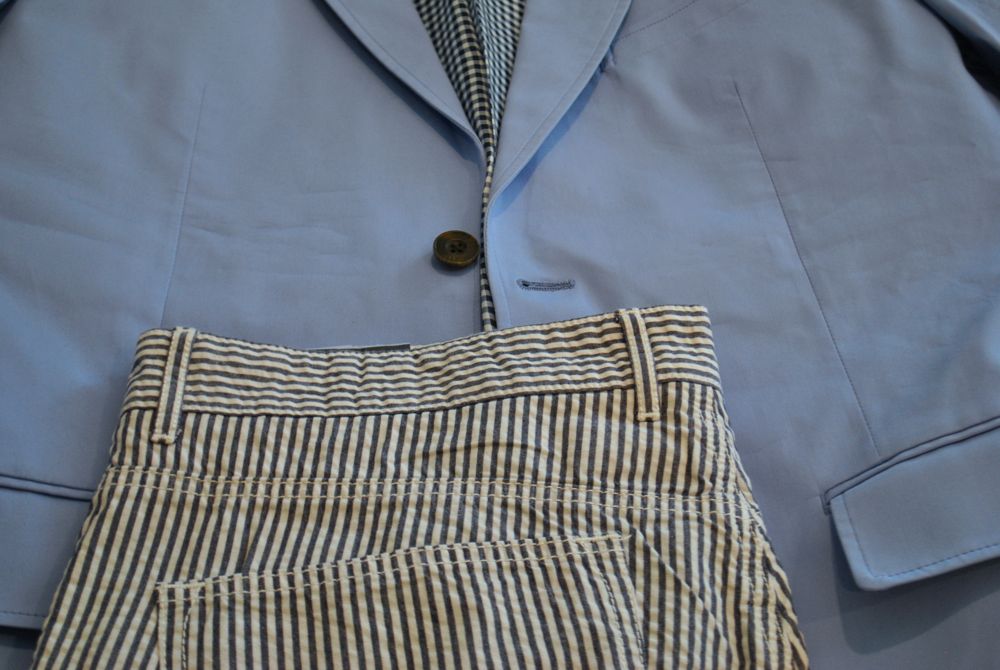 Johnnie-O flipped the script a bit with a lightweight 5 pocket modern cut pair or pants that will be the envy of any cookout (we don't say BBQ in the South. BBQ is what you eat, cookout is what you do). Speaking of BBQ, I am gonna go ahead and let you know the best damn BBQ Sauce I have ever tasted is called Pig Whistle BBQ and I highly recommend it. Moving on . . .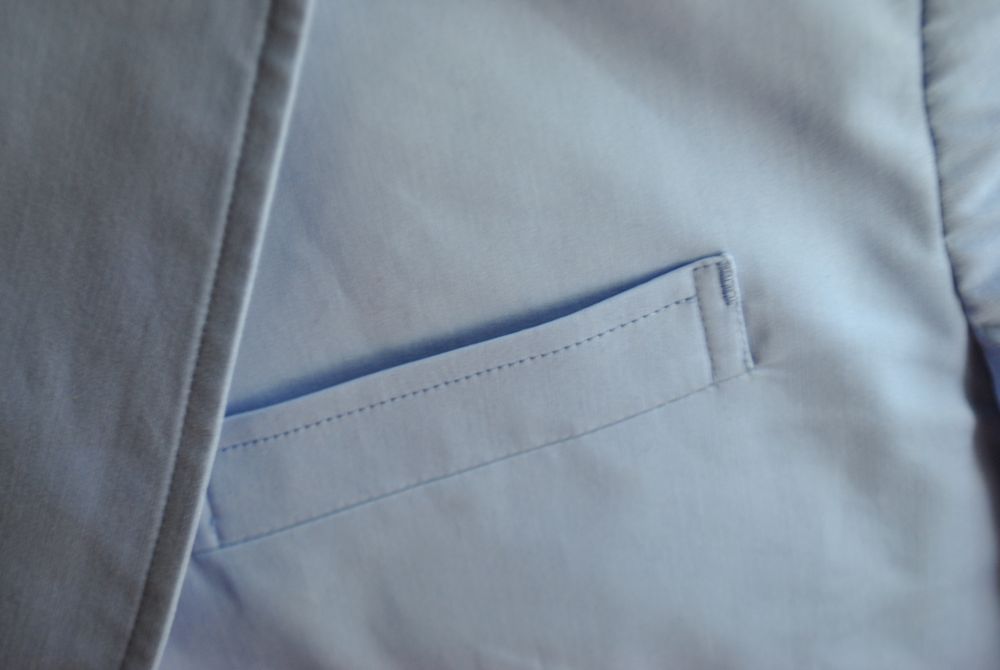 The Rocko Surfsucker Pants are super soft and fit like a pair of jeans rather than a pair of high-waisted dress pants. Plus the pockets are way more current, giving them an overall modern look.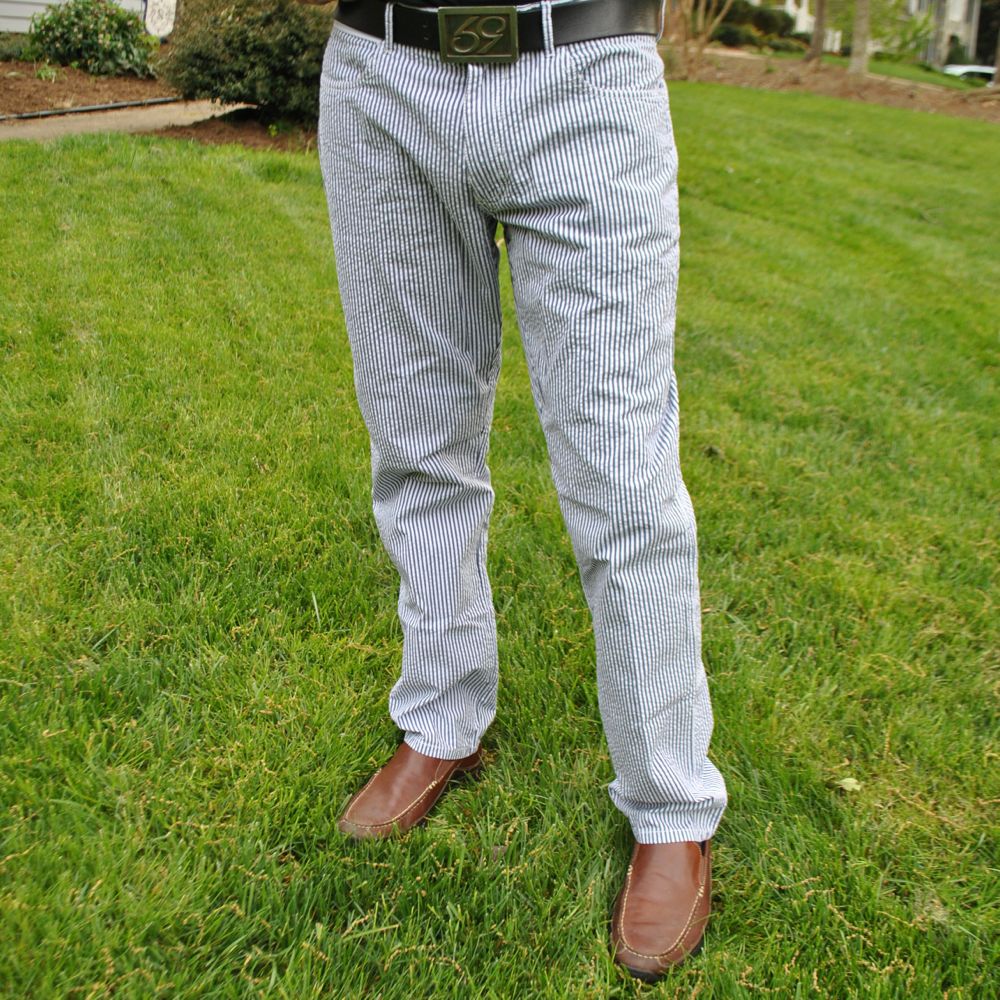 This is the first year I will be wearing Johnnie-O and I am so impressed with the brand that they will be our official uniform for an annual 12-man Ryder Cup trip. More on that in a later post, but suffice it to say, I really dig the look primarily because it does one of the best jobs of crossing over from golf to lifestyle of any brand I have seen.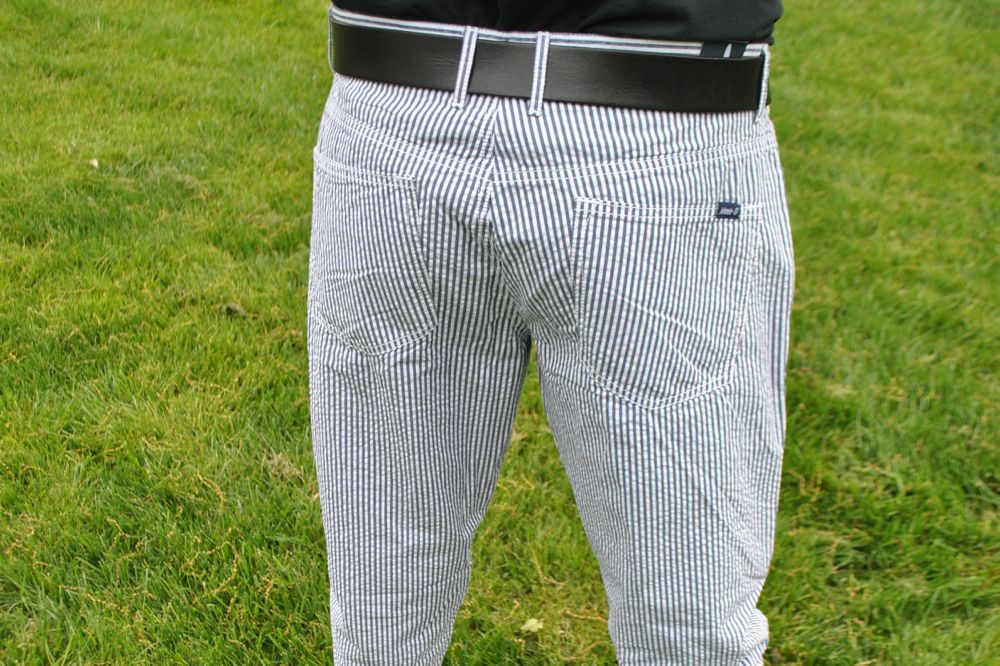 Bonus Material: 3 occasions to wear a Johnnie-O Players Blazer:
With a pair of jeans at a nice bar. Again, if your not the best looking guy but still want a little play, throw on a blazer and the ladies will take notice.
When you travel. Save the pajamas and slippers for the bedroom. You know how to get better service? Wear a blazer and you will instantly be treated better by airline and hotel staff.
Right after you win your Club Championship. Show some Tour Sauce and have your jacket ready to put on after you sink the winning putt.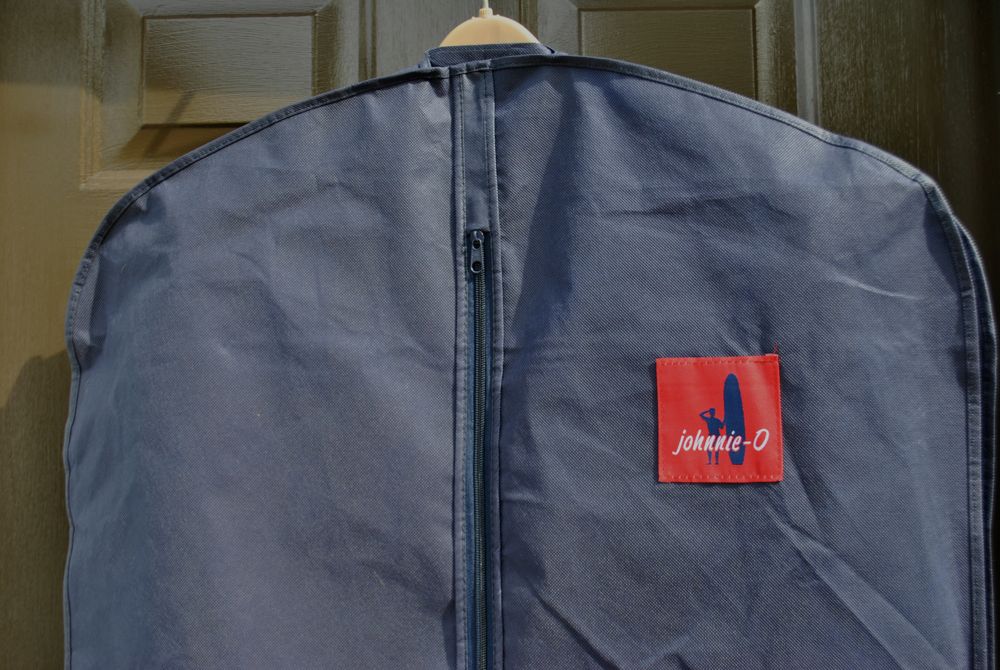 Don't forget the packaging
More Bonus Material: 2 occasions not to wear a Johnnie-O Blazer:
To a ball game: Unless you are under 21 and go to UVA or some other college where it is the only way to capture the ladies . . . leave the blazer in the closet. It's a damn football game!
To your accounting job. Look, accounting sucks . . . sorry even Johnnie-O can't make it cool, so save the jacket for a when it actually matters.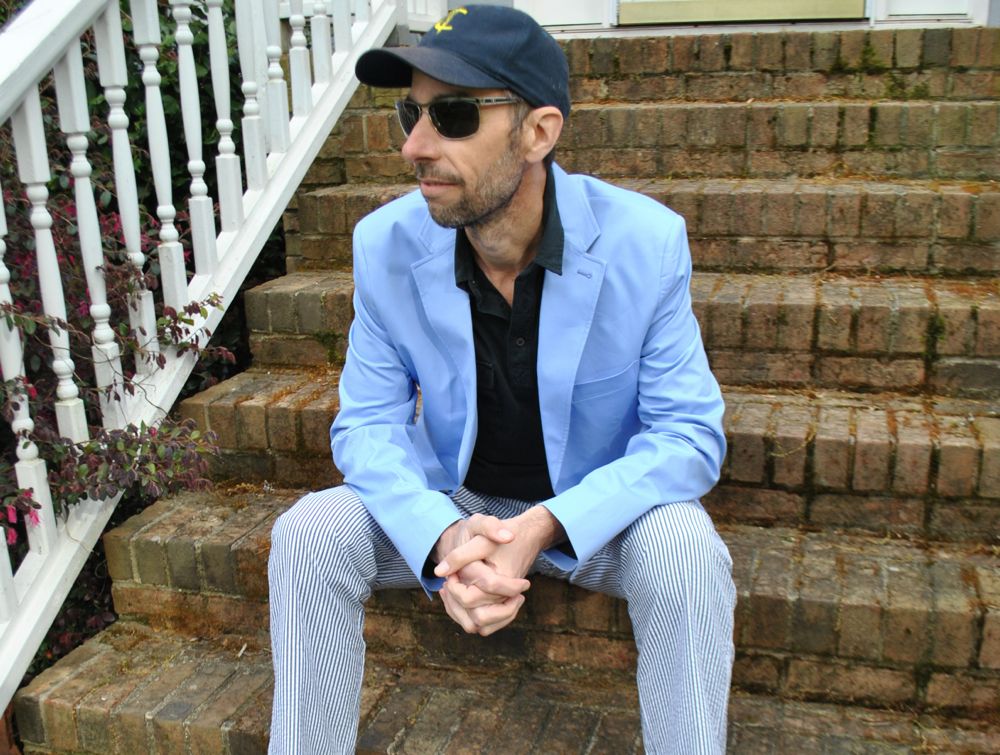 Okay fellas, time to pony up. Head over to Johnnie-O and check out their gear.